Road trips are a great way to see the sights, but do you really want to see them from your family car? For some of us, the answer is no. You might not want to up the number on your odometer and there can be bigger issues related to comfort and reliability, especially if you're traveling with family or friends. Is your car up to the challenge? Are you?
Katherine and Tom Temple, Australian-based world travel experts known as The Travelators, say there are solid reasons to rent a car for a road trip—and almost as many reasons not to.
Consider this advice from the Temples and other travel experts when deciding whether to rent a car for your next road trip.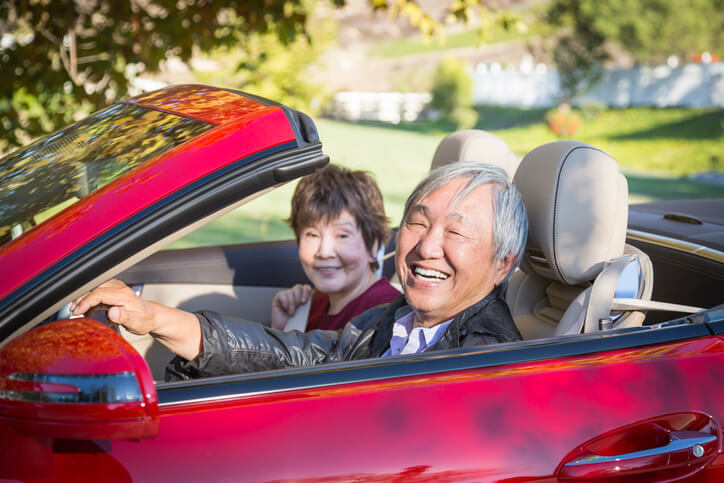 Reasons to Rent a Car for a Road Trip
1. You Have More Opportunities to Drive "Off the Beaten Path"
You wouldn't go off-roading in a passenger sedan. To do so might risk your own and your passengers' safety, as well as the condition of your car. But you can rent a Jeep and go off-road with ease. Of course, even if you rent an off-road vehicle, you should make sure you are legally allowed to drive the car in off-road conditions.
"Read your rental agreement carefully as you may not be allowed to drive your rental car in certain conditions (e.g., off road) or cross international borders," says Tom Temple. "You should also check you have adequate insurance and road-side assistance included in case something goes wrong."
2. You Can Choose the Right Fit
Whenever you vacation in a car, space is at a premium. Renting a car means that you can choose a vehicle that is the right size for your needs. This is especially handy if you're traveling with family or friends—and their luggage. You can rent a car that has a roomy enough trunk or storage area to keep your luggage out of the way and your valuables out of sight. (You might be on vacation but thieves are not.)
3. You Can Mix and Match Vehicles As You Travel
If you're stopping in several different locations, renting a car allows you to change your transportation to suit your immediate needs. For example, you may want a four-wheel drive vehicle when traveling through the rugged terrain in Mesa, Arizona. But once you arrive in Phoenix, you may want to swap the off-road vehicle for a city-friendly car.
If you're traveling with others for one leg of your trip, renting allows you to trade in a car that's right for two people for one that accommodates more. Travel writer Dan Bagby of HoneymoonAlways recommends splitting rental costs if traveling with others.
4. You Can Seek Out the Best Rental Car Companies for Your Specific Needs
Yes, you can choose one rental car company and stick with it at the various locales you visit. But don't feel obligated to do so. "Compare a few different car rental companies to find the one that suits your needs on vacation (and your budget!)," says Katherine Temple." Different companies offer different types of cars, too. Hertz recently began offering their Green Traveler Collection, hybrid cars known for their high fuel efficiency.
It's also important to hire a car from a reputable company. There are many well-respected companies, of course, but don't avoid independent or online providers such as Advantage and www.autoslash.com.
5. You Can Enjoy the Latest Technology
The Temples enjoy trying the new technology available in the different cars they rent. In-screen satellite navigation, Bluetooth audio, seat warmers and even rear-seat video systems are examples of technology you may want to try on your next trip. Megan MacNee, founder and editor of Traveling Nine to Fiver, praises satellite radio in rental cars. "[That's a] saving grace when driving and you don't have very many radio stations to choose from and don't have to change every time you drive through a new area," she says.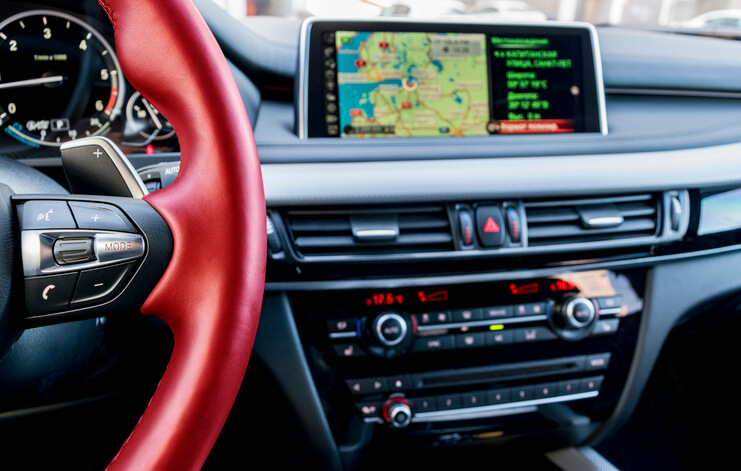 Reasons Not to Rent a Car for a Road Trip
1. You Must Quickly Adapt to a New Vehicle
You're likely very comfortable driving your own car. You know how to turn on the wipers. You don't puzzle over how to engage the sound system. But when you're in a car that's not your own, it can take time to learn how everything works, especially if the car comes with high-tech features that aren't in your car. This can be problematic if you're on a tight schedule and don't really have the time, energy and patience to familiarize yourself with a new car.
2. You Might Become Flustered When Driving
In addition to adapting to a new vehicle, you have to adapt to new roads, which can be trickier than it sounds. Even within the United States, various traffic patterns can prove daunting. It's so bad that the Department of Motor Vehicles published a list of the worst U.S. cities in which to drive. Some drivers find it daunting to drive a new-to-the-driver car in an unfamiliar area. If you're one of those people, you might be better off exploring a new area in a vehicle that you're already comfortable with.
3. You Might Waste Money
If you rent a car and never use it, you'll have wasted money. Figure out how you'll use a rental car before you drive off in one. The best way is to plot out the "must-sees" on your trip. If the "must-sees" are all in walking distance from where you're staying, or you're planning to spend the majority of time at a relative's home, forgo the rental car, at least for part of the trip.
4. It Might Be Wiser to Take Public Transportation
There are cities that have state-of-the-art public transportation systems that make it easier—and cheaper—to reach prime destination by Metro than by car (e.g., Washington, D.C.). Plus, those who take public transportation don't need to worry about finding or paying for parking, a headache even when you're driving your own car. Public transportation can eliminate one more stressors from your vacation travel.
Clearly, there's no straightforward answer regarding rentals car and vacations. Think about your personal preferences, your destination or destinations, and the costs involved in renting versus public transportation. Whatever you decide to drive, be sure to educate yourself before you motor through a new area. Check TripAdvisor, State Driving Law, and other guides. Also visit YouTube to watch videos of drivers in the areas you plan to visit.
Does My Insurance Cover a Rental Car?
If you do decide to rent a car, inquire with your insurance agent on whether your rental is covered by your car insurance.  If you're a customer of The Hartford, click on the image below and you'll be taken to the Rental Car Coverage Calculator to help you estimate coverage that may be available to you.
Many credit card companies offer rental car insurance, too. Of course, you must use that card to pay for the rental. Some people forget that!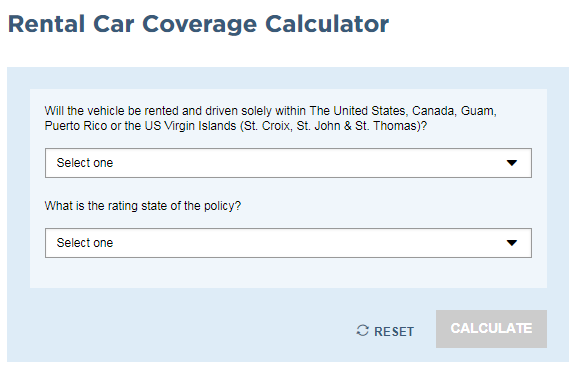 Did we miss anything?
How do you determine whether you'll be packing up the trusty family car or renting a car for your next trip?
Share your thoughts with the Extra Mile community in the comments.