Sure, you prep your classic car for winter, but don't forget to do the same for spring and summer driving. This is true even for cars you keep garaged during the winter. Cold weather brings a myriad of issues that can damage your car and steer you into unsafe conditions.
Here's how to jump-start your classic car prep for warm weather driving:
Head-to-Toe Winter Recovery Inspection
Carefully examine your car's exterior, under the hood and inside the cabin. Jot down any safety or appearance concerns.
Exterior
Note any nicks or chipped paint.
Check that windshield wipers are sturdy and whole and that they aren't peeling and need to be replaced.
Make sure headlamps or rear lamps aren't dull.
Confirm that the windshield is free of cracks or chips.
Make sure the side mirrors are clear and easy to adjust.
Use a tire gauge and measure the air pressure. You will likely need to adjust it as extreme temperatures impact tire pressure. You can find the correct tire pressure in the owner's manual or on the inside edge of the driver's side door. If you don't see it there, check inside the trunk lid, near the fuel door and inside the glove box.
Look Under the Hood
Lift the hood and inspect your engine. Squirrels, mice and small animals seek shelter near car engines during cold weather. Check for holes, bite marks and other damage on belts, hoses, cords and other critical components. Also remove any shells or other debris.
Then check your fluids. You will want the oil and perhaps other fluids changed, but it's important to make sure that driving your car — even a short distance — is safe. Don't forget to have your battery checked, too.
Examine the Inside
Once inside the car, make sure there is no water leakage, like from a cracked windshield. Start the car (provided the fluids are adequate). Sniff the air. Does the car cabin have an odd odor? It might be time to change the cabin air filter. Switch on the air conditioner. Does it blow and cool well?
Take It for a Spin
If your car is safe to drive, take it for a short spin and listen for any odd sounds such as grinding, pinging or squealing. Those noises may indicate mechanical issues.
Once you complete your personal inspection, take your list of concerns and go to a trusted auto technician or car care center. Don't be surprised if the technician has other recommendations. Winter is tough on cars.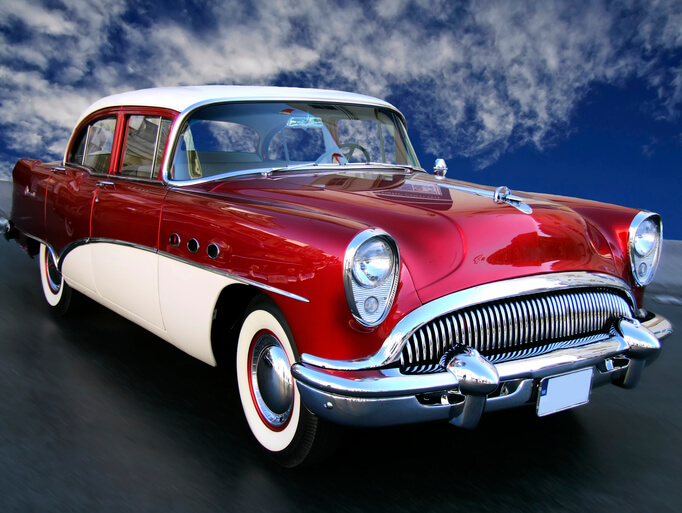 Clean and Wax Tips
When the car is mechanically ready for spring, thoroughly wash and wax it.
One caveat: If you have any dings or scratches on the exterior paint, consult with a body shop first. You don't want to worsen the damage. Ask for advice on what steps to take to best repair the paint, chrome or other exterior coverings.
Most classic car owners know that washing such a car is an art. While avoiding the automated car washes, classic car owners may wash their cars more frequently because bugs, road grime and other contaminants quickly damage the paint. Some classic car owners go so far as to only use bottled water when rinsing their cars.
You don't need go that far, but you will want to take special care with your classic car:
Only use sheepskin or chenille cloths or gloves to prevent marks.
Start at the top of the car and work down, so dirt doesn't drip on clean surfaces.
Thoroughly rinse the car with flowing water (again, no need to use bottled, but make sure you don't skimp on the rinse).
Dry the car — top to bottom ­— thoroughly with clean and dry soft leather chamois or microfiber cloths.
Do not leave any water on the car, especially not in the hard-to-reach areas, to prevent rust.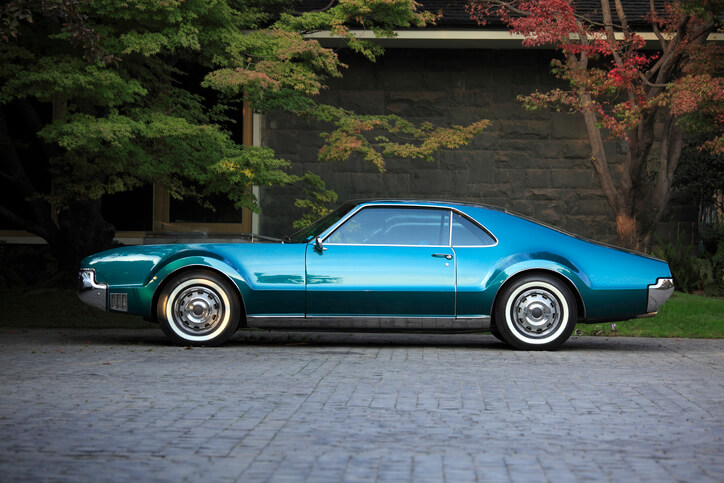 Drive Safely
Even after a car is mechanically safe to drive, classic car owners should consider other safety steps. Some classic car purists don't install or replace seat belts or shoulder harnesses. Enthusiasts often post on auto message boards that their careful driving keeps them safe.
Yet the Centers for Disease Control (CDC) reports that seat belts are the most effective way to prevent injury and death in car accidents. Seat belts are so important that Gordon McCall, CEO of McCall Events and well-known restorer, collector, driver and racer of classic cars, told AARP that some car show judges consider passenger restraints vital and "look the other way" when judging and scoring classic cars.
Consider installing them. Seat belts will help, but remember that advances in brakes, tires, steering and more still don't make a classic car as safe as a contemporary one. It's always a smart idea for all drivers to take a safe driving course. It may save you money on your insurance, too.
Check Your Insurance
You'll want to address any issues you find right away. And some might even be covered by insurance. If you notice you have a chip or crack in your windshield, you might wonder, "does insurance cover windshield replacement?" Contact your insurance company right away to ask.
Did you make any changes to your classic car insurance during the winter months? Before you head out in any car, verify that your inspection, registration and insurance are all valid. Even if you didn't change coverage, smart drivers regularly speak to their car insurance agents to learn about possible discounts and optional coverage.
Do you need classic car insurance? Request an online classic car quote from The Hartford's trusted partner Hagerty, a leader in classic car insurance.
Comment below to tell us about your classic car and how you make sure it's in great shape for a drive.
Read More:
We all had a first car. Some of us had better luck than others. We asked drivers to tell us about their first cars. Check them out, and tell us about yours.