In some areas of the United States, regions that used to have designated "wildfire seasons" are finding that these seasons extend much longer. And in some cases, they extend all year long. In recent years, we have seen some of the country's most devastating wildfires ever, with significant loss of landscape, homes, and life. If you live in an area prone to wildfire, you should take steps to prepare your home and property to reduce fire risk. It's also important to have a wildfire action plan.
Completing tasks such as brush removal and clearing gutters can be challenging to keep up with at any age. Particularly as we get older, it may become increasingly challenging to carry out these duties. It may also take more effort and time to evacuate. As a result, planning is critical.
Whether you are well-versed on what to do in the event of a wildfire, have experienced firsthand the impact of a wildfire, or have just moved to a wildfire-prone area, here are steps to take when preparing your home and family.
Keeping Your Home and Family Prepared for a Wildfire All Year Long
There are numerous critical steps to minimizing the risk of a wildfire reaching your home. CAL FIRE has everything you need to know to "get ready".
Your Home
One of the most important steps you can take is to remove brush from the defensible space around your home. According to CAL FIRE, defensible space is "…the buffer you create between a building on your property and the grass, trees, shrubs, or any wildland area that surround it. This space is needed to slow or stop the spread of wildfire and it protects your home from catching fire—either from direct flame contact or radiant heat. Defensible space is also important for the protection of the firefighters defending your home."
It's important to do this all year long to always be ready. If you are unsure about doing this yourself, you might consider finding a professional to help. Search in your area for brush removal services. You can also talk with a landscaper or tree service to see if they provide such services.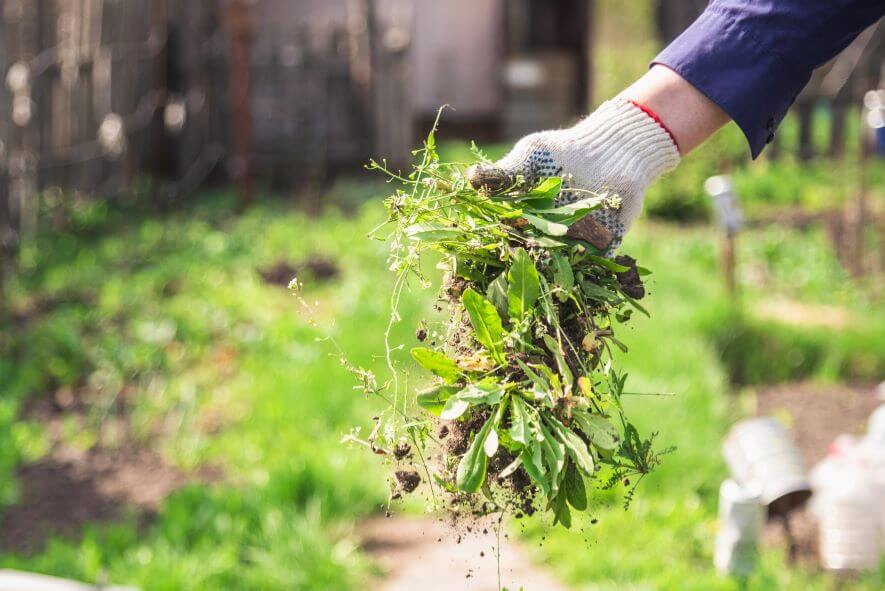 You and Your Family
Likewise, to prepare yourself and your family, it's important to create a wildfire action plan, assemble an emergency supply kit, and have a family communication plan; for more information on these items and more, check out CAL FIRE for what you need to "get set".
When making your plans, be sure to consider your abilities and those of every member of your household – regardless of age. Understand that anyone who has difficulty getting around may be at greater risk in a fire. Good preparation can help minimize these risks. Revise your plans when a family member has a change in health or when there is a temporary or permanent change to your household, such as a visiting grandchild.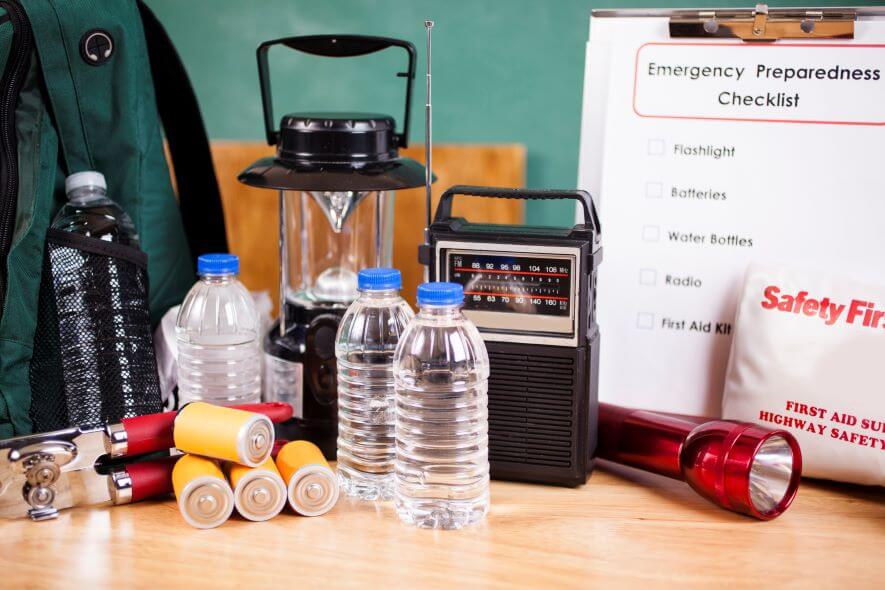 Seeking Support and Resources
You may be able to make these types of preparations yourself. However, this is not true for everyone. Over time, with normal age-related changes, we may need to seek additional support over time for some of these physical tasks, such as hiring a professional to help with wildfire preparation (i.e. brush removal).
As you start your planning, keep in mind you don't have to do it alone. Consider the roles that others can play, and engage them in the process now. Involve your family, friends and neighbors. You'll likely find that they want to help you and appreciate being involved.
Information For Homeowners Who May Need Additional Resources
If you have health, mobility, or financial limitations, preparing for wildfires may be especially daunting. If you are physically unable to create and maintain your home's defensible space yourself or can't afford to hire someone to do this for you, there are organizations that may be able to help.
Local Organizations
Charitable groups, such as community centers or religious organizations, or government agencies in your area may be able to help with brush removal and other such tasks. To find out what services may be available near you, search online, call your local government office, or consider contacting the Department of Aging in your state.
California Department of Aging
Contact: 800-510-2020 or aging.ca.gov
The California Department of Aging works with Area Agencies on Aging (AAA) that coordinate a wide array of services to older adults and adults with disabilities.
When contacting this organization, ask for the local Area Agency on Aging in your county. They will provide you with the local number, or you can find it on their website.
Your local Area Agency on Aging may provide or be aware of free or low-cost services, grants, volunteer groups, or other sources to assist older adults who meet certain requirements.
Tips for Contacting an Organization
When contacting a volunteer group or a government agency to see if they can help with brush removal, wildfire preparedness or other home maintenance needs, you'll want to:
Be specific about the type of help you are seeking and the urgency of your need. For example, you need help removing brush from your roof and yard, or you're looking for help to pay for this.
Contact multiple agencies to compare services offered and then decide what's best for you and your home; take notes on when you contact the agency, whom you speak with, and details on what's available.
You may be asked to provide documentation to prove that you qualify for assistance. Documents can include your house deed, most recent mortgage statement, homeowners insurance policy, tax returns, property tax statement, pay stubs or proof of Social Security income, or a government-issued photo ID such as a driver's license.
If you do arrange for someone to assist you, always ask to see their ID before having them enter your house or property.
Information for Caregivers of Loved Ones with Memory Impairment
If you have a loved one with Alzheimer's disease or dementia, here are a few additional things to think about when creating a wildfire preparedness plan.
Based on research with caregivers in disaster prone areas, The Hartford Center for Mature Market Excellence and the MIT AgeLab identified the top 10 essential elements of a disaster plan for the millions of family members or friends who provide care for someone with Alzheimer's disease or dementia at home.
10 Tips for Caregivers of Loved Ones with Memory Impairment
Build a large and diverse network that includes people outside of your day-to-day support system, but who are familiar with your loved one's memory disorder.
Designate a substitute caregiver to assist your loved one if a disaster is imminent or strikes while they are home alone.
Do not assume your professional caregiver has a plan. Develop one together.
Have an evacuation plan. The decision to evacuate is especially complex when someone with Alzheimer's is involved. Research where you would go. Expect noisy and crowded conditions at public disaster shelters, which could exacerbate challenging behaviors. If you need to evacuate, do not delay. You do not want to be in traffic for hours or even days.
Consider what strategy you would use to get your loved one to leave quickly and calmly. Anticipate resistance. Use tactics that have been successful in the past such as using a favorite possession or food to encourage cooperation.
Prepare a disaster kit with basic supplies as well as extra medications and copies of important papers. Expect that your loved one may have forgotten where items are stored.
Pack familiar, comforting items to keep your loved one occupied en route and while away. These can include a portable DVD player, favorite books, pictures, music, games and comfortable clothes.
Sign up for the Alzheimer's Association Safe Return/Medic Alert program, which can provide assistance if your loved one wanders. According to the Alzheimer's Association, six out of 10 people with Alzheimer's disease will wander at some point. This behavior is more likely under stress.
Plan for pets, too. It can be difficult for anyone to be separated from pets in a crisis. For a person with Alzheimer's, this separation can be even more upsetting.
Revaluate your plan as your loved one's disease progresses. His or her functional ability two months from now might be very different from what it is today.
Additional Resources to Stay Prepared
Although you can't control natural disasters, you can—to some extent—do all you can to be prepared. By communicating with your family, friends and neighbors and preparing in advance, you can more safely and confidently deal with natural disasters such as wildfires. Careful preparation and open communication can help to prevent loss of life and reduce property damage or loss. Planning can lessen your stress and discomfort around recovery and rebuilding. It can also decrease the amount of time it will take to get your life back in order.
For more information on planning for a natural disaster like a wildfire, check out our guidebooks: