Check out the bottom of the page for the correct answer.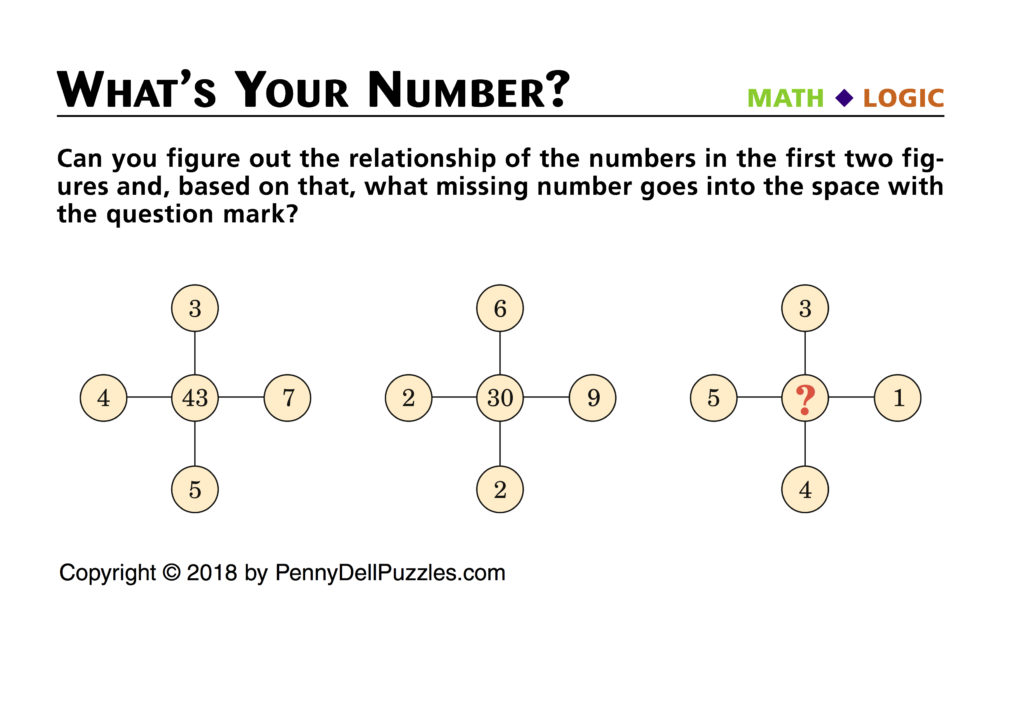 What's Next?
Did you know that brain teasers like this can help keep your brain in shape? Learn more about strengthening your brain…
Answer: 17 | The middle number equals the top number times the bottom number plus the left number times the right number.