Thinking about how you want your property and assets distributed after your death can be both complex and unpleasant, so it's understandable that more than half of American adults have no will in place as of 2020. But having an up-to-date and well-written will is an important way to protect your loved ones.
Here's what you need to know about this vital estate document:
Do You Need an Attorney?
You may be tempted to draft the will on your own or with the help of an online legal template website in order to save money, but Jane Sopher, an estate attorney in Maryland, cautions against that.
"The biggest estate planning mistake I see is when people draft a will by themselves," Sopher says. "Your self-drafted or template-drafted will may not meet legal requirements."
This could be serious enough that your will is considered invalid, and your estate will be treated as if you died without one. But even if your DIY will is valid, Sopher explains that specific language is critical if you don't want your estate to follow default state law.
She points out that in Maryland, the default for inheritance is per stirpes, not per capita. Per stirpes means that your heir's portion of the inheritance passes to their next-in-line beneficiaries if your heir dies before you do, while per capita means the inheritance is divided evenly among the surviving heirs.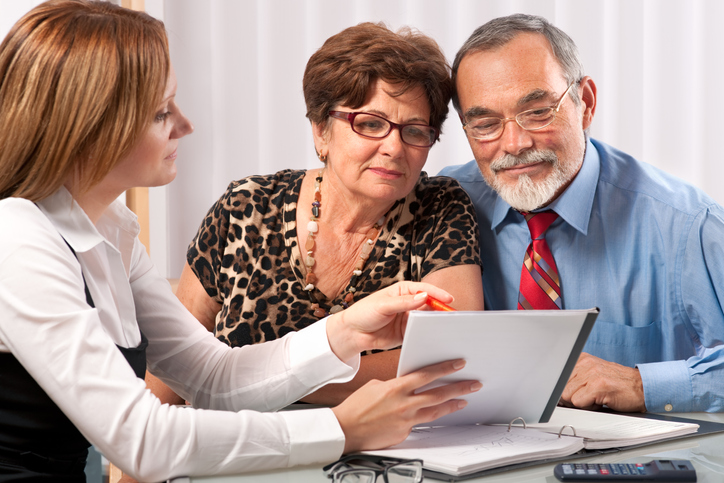 These kinds of issues may sound unlikely, but Sopher explains that anticipating potential problems and articulating your wishes under various circumstances is what a will is all about. "If it's not in the will, there's no guarantee," she says. This is why it's best to partner with an estate attorney.
How Can You Find the Right Attorney?
Rebecca Sallen, a partner at Sallen Law in Pennsylvania, warns that talking to the wrong type of attorney can cause major headaches down the line.
"A big mistake is talking to a general practitioner instead of an estate attorney," Sallen says. "The highest area of legal malpractice is estate planning because if it's not done properly, it's often not looked at until after death. Then it can't be fixed if it's not worded properly."
So how do you go about finding the right kind of attorney for drafting your will? Before turning to Google, Sopher recommends you start by asking any financial professionals you work with.
"Most referrals to estate planners come from financial planners, insurance brokers and even accountants," Sopher says. "All trusted financial advisors have some sort of list for these referrals."
What Needs to Be in Your Will?
Sallen describes a will as being about three very basic things: "Who I am, what I have and where it goes."
However, though your will is ultimately about your assets and where you want them to go, both Sallen and Sopher suggest that choosing the people who will represent you is possibly the most vital aspect of your will.
Who Are Your Guardians and Personal Representatives?
"The most important thing for a will is choosing a guardian for your minor children," Sopher says. "Second most important is your choice of personal representative [also known as executor]. This person will have a fiduciary duty [to act in the best interest of your estate] and will manage probate."
Not naming a guardian or personal representative means the state will assign them for you. But it's not enough to simply name your spouse, child or best friend. Sallen also explains what goes into making a good choice:
"You want to name someone who has the ability to handle the time-consuming tasks required of a personal representative," Sallen says. "Does this person have access to your assets and knowledge about your intentions? What kind of relationship do they have with your beneficiaries? Will they have the time to give to their duties?"
There's an excellent reason why both Sopher and Sallen put so much emphasis on the people you name in your will: having the right guardians and representatives in place will protect your heirs from inheritance theft. Choosing your representatives wisely can help ensure your wishes are followed.
How Do You Want Your Assets Distributed?
Distributing your assets is the part of will-writing that even laypeople are familiar with. You will need to put down in writing exactly where your money and accounts will go after your death. You can also get as specific as you like about who will receive what personal property you own.
In fact, the more specific you can be, the more likely your wishes will be carried out, according to Sallen.
"When you pass away, no one knows why you did what you did [in your will]," Sallen explains. "While assets in bank accounts and the like are easily divided, people tend to fight about things, like who gets Grandma's wedding ring. A personal property memorandum helps." This kind of memorandum outlines how you want your tangible personal items distributed. It could be a separate document or part of your will, and it can help avert potential disagreements among your heirs.
Sallen also recommends putting your intentions down on paper so it's clear why you made the decisions you did.
"Putting an intent section in your will [or creating a separate letter of intent] can help guide your personal representative and reduce any contention between beneficiaries, and it can be very helpful in court if there is disagreement," she says.
How Often Should You Revisit Your Will?
"Your will should be written as if you're going to die tomorrow," Sopher says. "You're planning for your death today, not in 20 years." That's why your heirs may be vulnerable if you have a will in place but haven't thought about it in years.
Sopher recommends revisiting your will every three to five years. You may want to change your chosen guardians or personal representatives if your original choices are no longer appropriate. If you have new or increased assets, you'll want to be intentional about how they are distributed. And if your relationships have changed, you may want to adjust who your heirs and beneficiaries will be.
"I check in with my clients every three years with a synopsis of their will," Sopher says. "A will can always be changed, and this helps remind them of things that may need to be adjusted."
Where There's a Will
If you've been putting off drafting your will, you can lower the intimidation factor by partnering with a qualified estate attorney, learning about the most vital aspects of a will and recognizing that your will is a gift to your family.
"The more planning you can do is a loving act," Sallen says. "That's why estate planners really love what they do."
Do you have a will in place? Do you have any tips to add?