Our culture tends to associate the latest advances in technology with the younger generations. However, anyone can—and should—benefit from popular apps and gadgets. According to AARP, more than half of people over 50 own a tablet, and over three-quarters have a smartphone. From staying fit to keeping socially connected, tech tools provide solutions that can benefit you as you age.
There are many new tech tools that can make your life easier, healthier and even more fun. Explore the examples below to get an idea of what's available.
1. Eat Well
You can download MyFitnessPal on your Android or iPhone to track calories or other nutrients in your diet. With this app on your phone, you can even scan products at the grocery store to help with purchasing decisions. The app also let's you track water intake, exercise habits and more. The best part? It's free. But, there's also a premium version available for $9.99/month if you'd like to further customize the app and remove all advertisements.
Besides a general, all-purpose app like MyFitnessPal, you might also consider diet apps that target specific goals, like tracking protein or fiber. Or, if you need more personalized guidance, an app called Noom offers psychology-based coaching to help dieters modify their eating behavior. Noom offers a free two-week introductory period, then it costs $150 for a six-month subscription.
---
2. Remain Active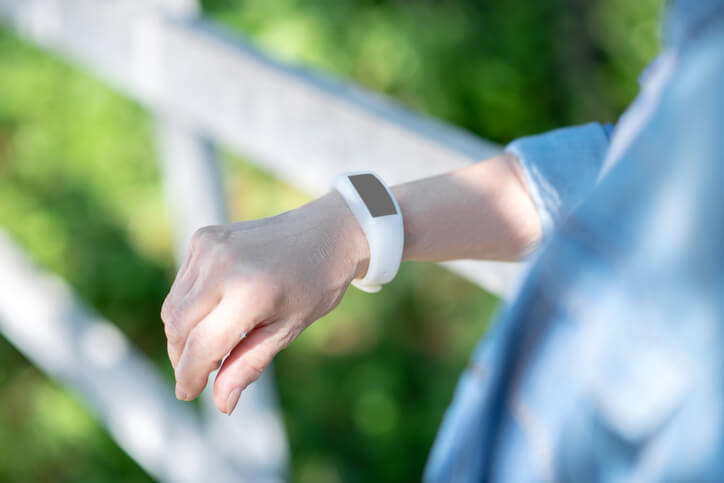 If you enjoy staying active, you can use a fitness tracker to log your steps, workouts, mileage, calories burned and more. As an example of features, the Fitbit Charge 4 has an onboard GPS and a heart monitor. The app allows you to challenge your friends or family members. You can go on digital adventures and keep an eye on your cardiovascular health. It even connects with Spotify to liven up fitness sessions with music. These trackers work with apps for both iPhones and Androids.
For at-home workouts, exercise machines from some companies, like Peloton and NordicTrack, even come with a built-in tablet computer. The tablet lets users attend virtual fitness classes, work with personal trainers, socialize and explore interesting landscapes as they walk, run, bike, step or row on their machines. If you want to skip the machines, you can just pay for classes on the Peloton app for $13 per month. Or you can try the SilverSneakers Go app to access exercise classes like yoga, dance and circuit training (both live and on-demand). It also offer wellness classes that cover nutrition, stress management and gratitude. The service is available at no cost to those over 65 through select Medicare plans.
---
3. Follow Prescription Directions
Managing your medication can be challenging if you have multiple pills to take at different times of the day. Products like the Hero Medication Dispenser will hold up to a 90-day supply of 10 different pills, no matter their size or shape.
This smart machine will dispense pills according to a pre-set schedule and even send remote caregivers an alert for missed doses, pending refills and more. The product also comes with a complimentary refill service. However, users can still choose to get prescriptions from their own pharmacy.
---
4. Build and Maintain Connections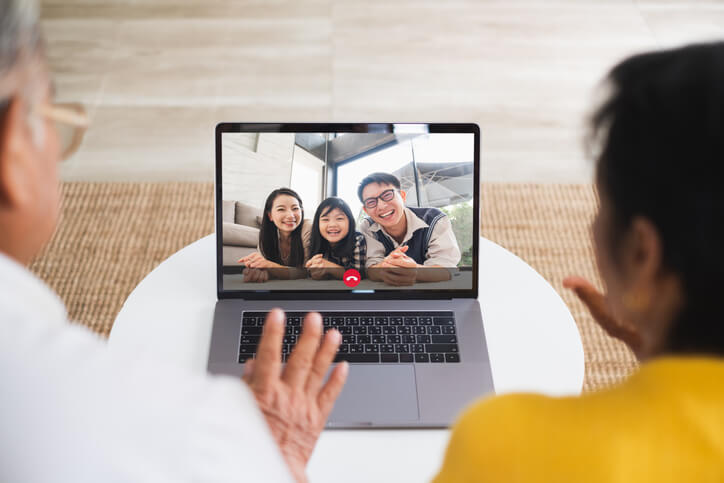 Sometimes, a phone call just doesn't offer enough of a social connection. These days of restricted travel and online socializing have shown how video chat apps can fill in for in-person visits.
Consider trying some of the most popular solutions. Each app allows you to connect to multiple people at once.
Zoom: This video conferencing app works on computers, tablets and phones. Meetings can have up to 100 participants, so it's great for large gatherings but still works well for one-on-one chats.
Skype: Similar to Zoom, Skype allows users to turn on subtitles for chat sessions, so it might be a good choice for people with hearing impairments.
FaceTime: FaceTime comes built into Apple devices; however, it's more complicated to get it to work with Android phones. If the person you want to talk to also has an iPhone or other Apple device, it's simple to use and offers good video quality.
---
5. Get Educated, Informed and Entertained
New smart TVs connect to WiFi to access streaming content, like:
Movies
Live events
Classes
Podcasts
You can access many streaming TV options without a cable subscription. Even if you have an older TV that isn't "smart," you can plug in a streaming device to enjoy the same benefits. Good choices include Roku, Chromecast and the Amazon Fire TV Stick. Each of these options are incredibly affordable, ranging from $24.99 to $149.99. If you live near a Best Buy and need help cutting the cord, a free consultation with a Home Expert could point you in the right direction.
You may also enjoy having one of the new smart speakers. These stand-alone devices connect with WiFi and respond to voice commands. They can also answer questions, send messages and make calls. Some of the most popular examples include Amazon Echo and Google Nest.
And when you need tech help, turn to SeniorPlanet for classes and tips. They can also answer your tech questions at the National Senior Planet Hotline at (920) 666-1959.
---
6. Automate Heating and Cooling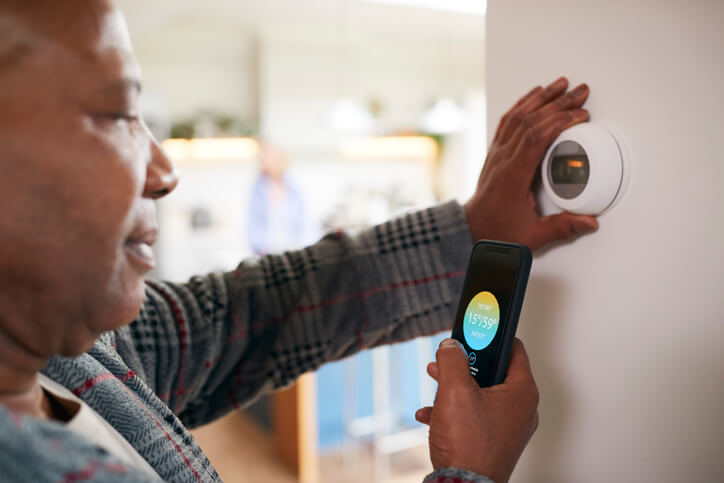 Constantly trying to strike the perfect temperature in your home? You could benefit from a smart thermostat. Most manufacturers say that these tech tools save households an average of 10 to 15% on energy costs by allowing users to schedule temperature changes to fit their routines. People with mobile phones can also control the temperature with an app, so they can set their air conditioning or heating while in bed or even away from home.
---
7. Manage Life at Home
Several smart devices and apps can simplify your life and make it possible to live independently in a more convenient and comfortable way.
Those with mobility challenges or who just want to enjoy extra convenience and security might consider the Ring Video Doorbell. It works with a mobile app to allow you to answer the door from anywhere. Besides letting you speak with visitors at the door, it also captures video when people ring the doorbell or when the sensor captures motion.
Some inexpensive gadgets that let people take advantage of home automation include smart plugs, light switches and lights. As with many other smart devices, these allow you to control lighting and other electric appliances from a phone app. Similarly, you can now find many appliances that come with internet connectivity and smart features built in. These include everything from coffee makers and crock pots to ovens and dishwashers.
---
8. Keep Pets Satisfied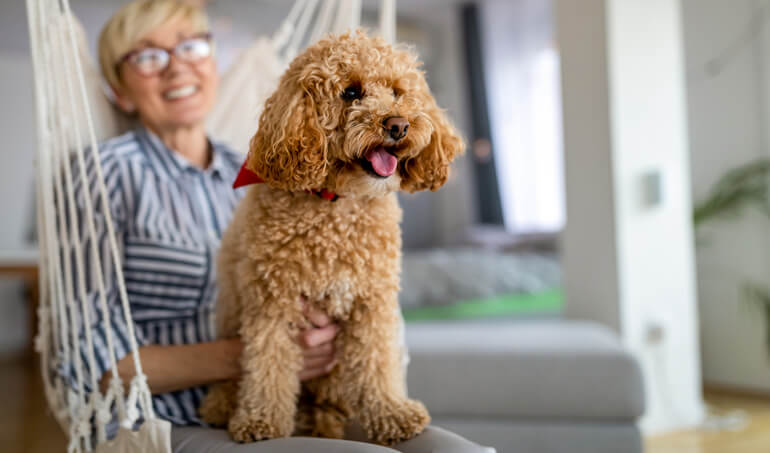 An automated pet food dispenser will give Fido and Fluffy exactly the right amount of food at the right time. Here are a couple of examples:
For extra convenience, the PetSafe Automatic Feeder can automatically reorder food from Amazon when the storage hopper gets low.
The WOPET Smart Feeder comes with a built-in camera and two-way microphone and speaker, so you can see and even chat with your furry friend if you're out for the day.
---
9. Keep Track of Your Keys, Remote, Wallet, Purse and More
Almost everybody has wasted time looking for their keys, remote controls and other essentials. The Tile app works with a variety of different types of Tiles that you can hang from a keychain or stick on a remote control. Once that's done, you can use the phone app to locate them in a flash.
---
10. Find Your Android or Apple Phone
It's great to have the Tile app to use your phone to find things. But what if you lose your phone? Actually, you probably already have an app for that. You can simply use your computer or tablet to recover an Android at Google Find My Device. Similarly, Apple has an online page that will help you find your iPhone or other Apple device.
---
We're Never Too Old for New Tech Tools
All of the new tech tools spotlighted here can benefit people of any age. Just think, in our lifetimes, cell phones didn't exist and computers filled an entire room. We all learn to adapt and who knows, we might just find something that changes our lives for the better.
Have you tried any of the tech tool suggestions above? What impact have they had on your life? What other tech tools would you recommend to others?