Carol Bloom was still working from home when her husband Bob retired in 2014. Though they had been married for decades, Bob's retirement disrupted their long-standing routine.
"He wanted to chat more," Carol recalls. "It seemed like I had to remind him I had a deadline." Carol had become Bob's primary source of socializing, which got in the way of her work.
The Blooms' experience is a common one that may take retirees by surprise. That's because relationships often feel pretty settled later in life. At this point in your life, you might assume that relationship-changing life events—such as job changes, marriage or parenthood—are all in your rearview mirror. But relationships go through further transitions as you navigate issues like retirement, money and aging.
Understanding how and why these relationships are likely to evolve can help you navigate the adjustment period and strengthen your bonds. Here's what you can expect from the ways relationships change later in life and how you can navigate the changes as smoothly as possible:
Changes in Your Marriage
According to Natalie Pine, managing partner of Briaud Financial Advisors, it's a mistake to assume that your relationship with your spouse won't change in your golden years. "My relationship with my own husband is different now than it was when we got married at 22, and it will be different when we are 60. People are always changing," Pine says.
When Retirement Changes the Picture
Transitioning into retirement can leave a retiree feeling lost and unable to figure out their new identity. Pine has seen many couples struggle because the retiree leans on their spouse while trying to find their new identity. This can be especially pronounced when one partner has been a stay-at-home spouse prior to the other's retirement.
"The stay-at-home spouse is used to having space while their partner worked," Pine explains. "The retiree may think, 'My spouse is going to just love me being around!' But they don't."
Such misaligned expectations in a marriage can cause resentment. Whether both spouses worked and retired simultaneously, or if their retirements are staggered, or if only one spouse worked outside the home, the transition from work to retirement will require a renegotiation of the marital routine.
"People think through and plan their careers," Pine says, "but they think it's like 'POOF' and magically retirement happens." She recommends pre-retirees think through what they want retirement to look like before they hang up their hat. Being aware of the fact that this life transition is just as major as marriage or parenthood allows retirees and their spouses to have more grace with each other.
How Aging and Health Concerns Affect Marriage
It's tough to consider how our lives and relationships will change if bad health or aging causes us to lose our faculties. But it's a mistake to wait to talk about what to do until after a decline has started.
"If a spouse is in cognitive decline, especially if it's the partner who handled all the finances, it's a significant struggle for the other spouse to admit it's happening and take on the task," Pine states.
This can be further complicated by the fact that the spouse who is feeling the effects of a cognitive decline is unwilling to give up any responsibility. There is already so much loss inherent in the diagnosis or sensation of diminished capacity. It's common for individuals to hold onto what autonomy and power they can.
Pine recommends that all couples have a heart-to-heart about what they will do in the event of health- or age-related decline—before it happens.
"Ask each other, 'If you have cognitive decline or diminished capacity, what do you expect of me?'" she says. "It's also important to ask, 'What are we willing and able to handle ourselves and what's the role of outside help?'"
Having these conversations before you're in the midst of diagnosis makes these tough talks much easier to bear.
When the Marriage Ends
The end of a marriage, either through divorce or death, can also have ripple effects on other relationships. Understanding how these changes may affect your life is an important part of planning ahead.
For instance, getting divorced later in life used to be relatively rare. But in the years between 1990 and 2017, the divorce rate more than doubled for those aged 55 and older. Rather than simply accept an unhappy union, more older adults are now willing to end their marriage. While divorce is financially and emotionally devastating at any age, researchers have found that women who divorce after age 50 face a 45% drop in their standard of living, while men in that age demographic see a 21% drop.
There's a similar drop in the standard of living for widows and widowers. According to research published by the Federal Reserve Bank of Chicago, individuals see their annual income fall by an average of $5,500 per year, or 11%, after the death of a spouse. That income level remains in place for the next two years. This issue is more pronounced for women, who are widowed at about twice the rate of men.
These realities are why it's imperative to plan ahead for retirement as a couple—and as an individual. Knowing how you will navigate the financial side of singlehood can help make the transition less overwhelming.
But it's also important to think about who you can lean on in your support network and what relationships will help sustain you. Cultivating relationships with friends and with your adult children, no matter the state of your marriage, can help you better handle life transitions.
Friendships Are Essential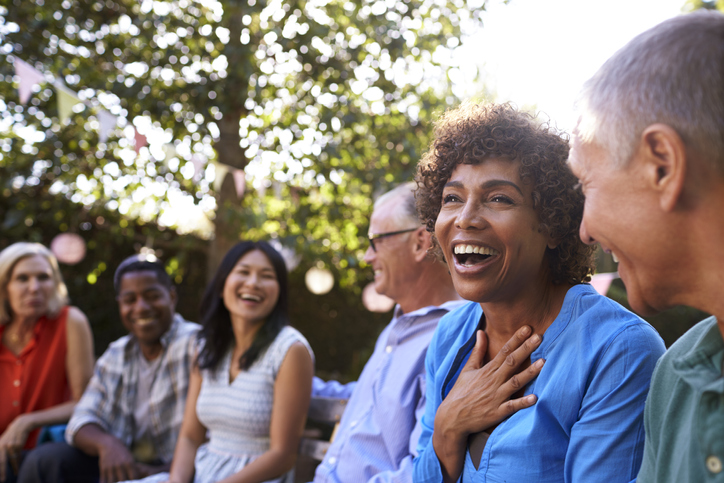 Though we often focus on intimate family relationships when we think about vital connections later in life, we shouldn't underestimate the importance of friendship.
Researchers have found that loneliness increases the risk of death after age 60, and cultivating and maintaining strong friendships can help protect against loneliness. By strengthening your friendship bonds, you create a larger network of community and increase your own sense of purpose.
Maintaining Changing Relationships
Casey Shipley of Lafayette, IN, started her retirement in 2021 by making a concerted effort to stay connected with her friends. However, this became more difficult with the pandemic and increased precautions.
"I was trying to schedule coffee with friends about once a week," Casey says. This kept her in touch with friends who were still working, at least while she felt comfortable meeting in coffee shops.
The pandemic is part of the reason why Carol Bloom has been thankful for technology since her retirement in 2019. Initially, she made an effort to reach out to friends for regular lunches, but the pandemic made her feel isolated.
"Thank God for Zoom!" Carol says. "I Zoom with friends and my brother. And I've managed to get in touch with some old friends we lost touch with along the way."
But Carol also uses some old-school methods to stay in touch. "I send birthday cards to all my friends and loved ones throughout the year. I have time to do that now. I couldn't do that when I was still working."
Making New Connections
In addition to staying in touch with old friends, it's important to foster new friendships, as well. Casey Shipley is excited to try new things and meet the people that it will bring her in contact with.
"After working for 53 years, it's a strange feeling to realize you can do whatever you want," she says.
For instance, she's looking into volunteering with the zoo. There is an educational program that sends volunteers into schools to teach kids about animals. "That would be fun to try," Casey says.
Whether you spend time volunteering, attempting a new hobby, taking classes, or trying a new exercise, the people you meet and befriend will be a major part of your enjoyment.
Staying Connected With Your Adult Children
Demelza Campbell, CEO of Parental Wealth, knows how difficult it can be for adult children and their parents to acknowledge each other's capabilities. This can cause some serious friction between the generations. But Campbell encourages retirees to reach partnership with their adult kids, which can foster a lovely new chapter in the relationship—although it can be tough to get there.
Changing Identities and Roles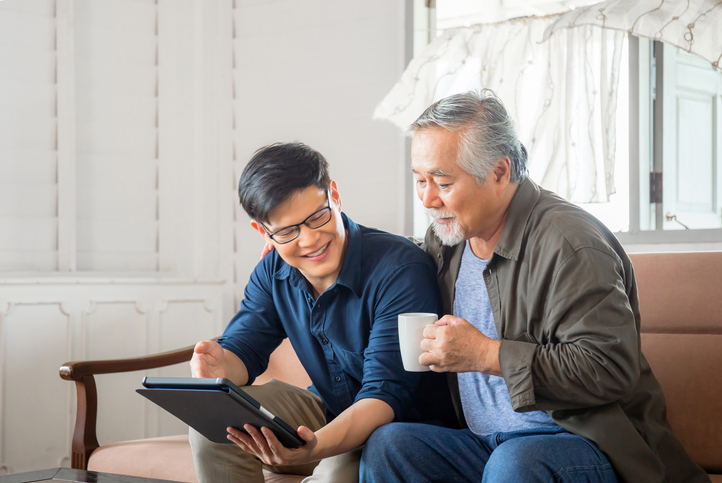 Sometimes retirees and adult children are stuck with an outdated view of each other's roles. As Campbell puts it, "visions of scraped knees abound!" for parents of adult children. It may be difficult to recognize your children's competence and abilities as a full adult.
That's why Campbell suggests letting your kids see your soft underbelly. "Permit yourself to be a little more vulnerable," Campbell advises. "Retirement is a perfect opportunity to acknowledge any outstanding issues that may have dug their heels in."
Specifically, Campbell tells retirees to talk openly about your concerns, how you want to age, and what you want to experience in retirement. Then ask your children about their own concerns and wants. That's how you can forge a partnership together.
Understanding Expectations
Misaligned expectations can be another source of serious familial tension. Campbell often sees adult children who expect their parents to provide financial support. They may also expect that their parents will feel fulfilled by spending time with grandchildren. Retired parents may expect financial support from their kids or may expect to handle their finances without any help or input.
"When—not if—these expectations don't align," Campbell says, "it's essential to get on the same page. Discuss them one by one and ask, 'What am I missing?'"
Casey Shipley already established such a foundation with both of her adult daughters prior to her retirement. Now, after one daughter has moved to Minneapolis and the other has moved to Tennessee, Shipley has been honest with them about her plans.
"I think about moving to Tennessee," she says, "and my daughter would really like [that]. But she's all I have there." Casey has ruled out the possibility of moving to Minneapolis because of the harsh winters—so she's decided to stay put for the time being. Both of her daughters respect this choice.
By talking openly with both daughters about her plans, Casey keeps them in the loop and knows their feelings, concerns and preferences.
Adapting to Your Changing Relationships
No matter how established your relationships may feel, life has a way of changing things.
But knowing that these shifts are coming can help you smooth over the transitions and even feel closer to your loved ones. Though the dynamics may change, you can feel good about those changes.
How have your relationships changed over the years? How do you maintain and grow your friendships and family relationships? Share your story in the comments.