Many of us look forward to retirement as a time when we will finally have the opportunity to do all the things we couldn't quite seem to fit in while we were working and raising our families — things like traveling, reading, cultivating long-neglected hobbies or volunteering.
Without the demands of family and career, however, you may find yourself asking what you're supposed to do with your time. If you feel this way, you're not alone. Many retirees experience empty nest syndrome and/or a perceived loss of meaningful employment.
Volunteering can prove an effective way for you to reestablish a sense of identity, as well as purpose, in your life. Many retirees turn to volunteering as a way to inject meaning into their retirement years. In fact, while retirees make up only 31% of the adult U.S. population aged 25 and over, retirees account for 45% of total hours volunteered, according to a Merrill Lynch study.
Among the numerous reasons to spend time in your golden years volunteering, many retirees have reaped proven benefits to their physical well-being, their emotional well-being and the overall health of their communities. Provided you pick the right charity and role for yourself, volunteering can prove to be a rewarding and fulfilling activity in your retirement years.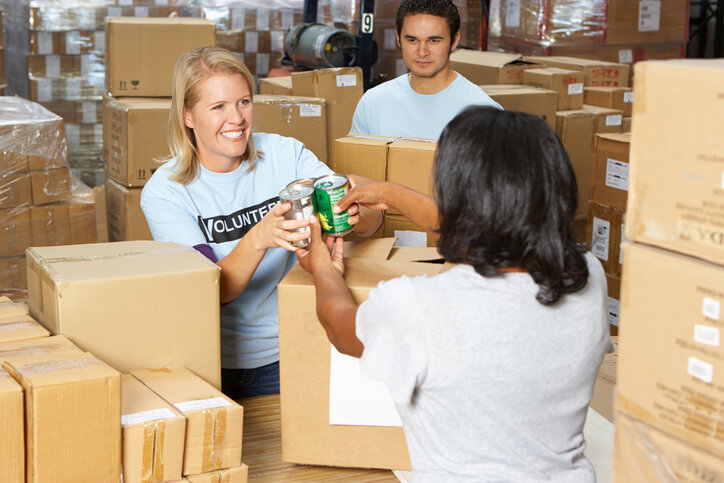 The Effects of Volunteering on Your Well-Being
While it's not hard to imagine that your work helps the organization, community or people you are serving, you may be surprised to find many benefits of volunteering for yourself, too. Volunteering in retirement improves longevity and quality of life, and, according to research compiled by the Corporation for National and Community Service (CNCS), plays a greater role in overall health than marriage, income, or education level.
Your Physical Well-Being
Retirement is a time to rest, relax, and engage in meaningful and fulfilling activities, be they trips, hobbies, or family events that your career and related responsibilities may have crowded out. You may not have realized, though, how much of your physical wellness depended on your job — an obligation that kept you active, out and about, and adhering to a structured routine.
Volunteering can prove a fulfilling way to keep yourself active and maintain your physical health in your retirement years. A recent study by the Centers for Disease Control and Prevention (CDC) found that volunteering in retirement can decrease your chances of heart disease.
Volunteer work can be a great way to increase your physical activity. Larry Gable of Chester, Virginia, who retired from a clerical position 11 years ago, is a prime example of this phenomenon. At age 71, Gable still runs, hikes, and plays golf, largely because he volunteers at a golf course every Saturday and organizes and leads group hikes for members of his church.
"Instead of getting up in the mornings with no purpose other than reading the newspaper and watching TV, I feel like my volunteer work has filled a void," Gable explains. "My days are usually consumed as though I was still working."
In addition, volunteering can help you manage chronic health conditions more effectively than can medical attention alone. For example, retirees suffering from chronic pain reported a decrease in symptoms after beginning a volunteer position.
Your Emotional Well-Being
Volunteer work is good for your body, but it also offers many benefits to your emotional well-being. According to a study by CNCS, 67% of retirees who reported they often sensed a lack of companionship before volunteering, experienced an increase in meaningful social connections after beginning in a volunteer role. The same study found that 70% of participants who were prone to depression experienced fewer symptoms of the condition just one year after beginning to volunteer.
Tom Stuart, a retiree in Michigan, says volunteering helps him keep his mind sharp, and cites the most beneficial element of his volunteering as his "belief that I am making a difference." This aligns with what an annual survey of AARP's Experience Corps participants found: 97% of Experience Corps volunteers felt their volunteer work provided them with "a sense of life purpose."
The right volunteer role can effectively replace the identity you claimed as an employee or parent before retirement. Gable feels he has enjoyed his retirement largely because "volunteering gave me another purpose in life. It lets me interact with folks my age and younger, bringing a new purpose in life every day, along with a new learning experience."
Dorothy Stuart, an 81-year-old retired teacher and homemaker, began volunteering to satisfy her "need to contribute and fill some empty time with positive activities." If you feel like you're falling victim to empty nest syndrome or a lack of purpose, volunteering can be a satisfying way to reintroduce purpose and meaning into your life.
In addition, volunteering provides an excellent outlet for meeting new people, building new relationships, and making and maintaining friendships. Mrs. Stuart explains that one of her favorite aspects of volunteering is "being with people for a purpose. Most of all, I love the interaction with people."
The Benefits of Volunteering for Your Community
If you're looking for a way to not only improve and maintain your own well-being, but also the health of your community, volunteering may be for you. The practice improves the global economy by an estimated $400 billion each year. In the United States alone, in 2010, volunteers provided services worth between $113 and $161 billion. By helping to reduce government spending and increasing economic output, your role as a volunteer can make a significant impact on the economy.
More tangibly, you can help make your own neighborhood safer and more cohesive, and contribute to a more concerned and involved citizen base. You also can help support local educational institutions and improve the environment of your local community.
Choosing the Right Charity
If you begin a volunteer job with the assumption that volunteering, regardless of the role or organization, is inherently fun and fulfilling, you may be in danger of disappointment. Choosing the right charity to volunteer for is an important part of the volunteering process. Think about it — during your time in the working world, you didn't apply for a job at every single organization that was hiring, so why would you volunteer just anywhere? To get the most out of your volunteer role, choose your charity wisely.
As Robert Laura, author of The Naked Retirement, writes at Forbes, "One way to better define how and where you want to spend your time is to ask yourself, 'what disturbs you?' What stresses you out and causes you to think, 'I need to do something about that.'" Be sure to find a cause and organization that aligns with your answers.
For example, Gable, a Vietnam War veteran, knew that "being a veteran myself, I wanted to help my fellow veterans." To satisfy his desire, Gable spent five years volunteering at McGuire Veterans Hospital, where he helped veterans "have a less stressful day by helping them maneuver through the huge complex with the least amount of difficulty." This role proved a good fit for Gable, as it required him to help direct patients to their designated appointments, combining his background as a veteran with his logistics experience in his career. Mr. Stuart's charities of choice were a natural fit, as well: helping his church and his fellow retirees.
As you consider where you might want to volunteer, remember that no organization is perfect; many have flaws and limitations. It's important to recognize these shortcomings and be realistic about them. It's also important to know how to get out if needed. Yes, you want to help, but your volunteer experience needs to be fulfilling for you, too. When you begin volunteering at an organization, make sure you understand what the process would be should you need to withdraw your services.
Finally, keep in mind that some charities offer benefits to volunteers, such as discounts, grants, or scholarships. Consider what trade-offs you might enjoy in addition to the fulfillment volunteering will likely provide.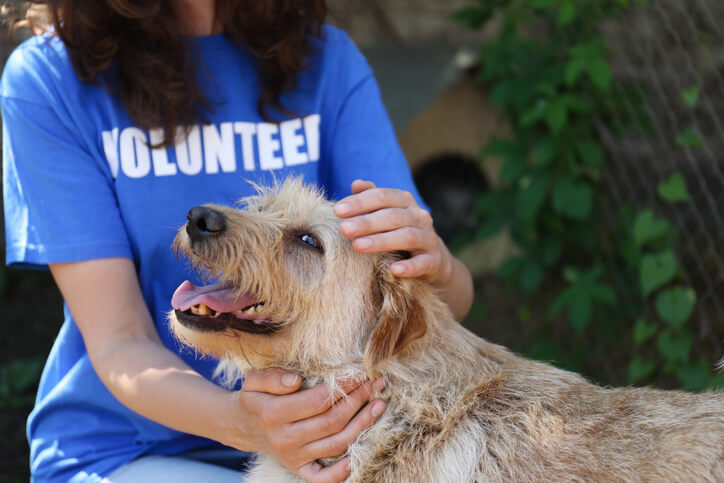 Finding the Right Role
Finding the right volunteer job can be just as important as finding the right organization. While your instinct might be to opt for a role similar to the role you held while employed, this could prove to be a mistake. You may have the skills and know-how, but you retired for a reason. At the other end of the spectrum, choosing a role that is too different from what you already know or are good at can be frustrating.
To help determine what kind of volunteer job you might enjoy, ask yourself: Do I miss what I did and desire something similar, or am I craving something new and different?
A volunteer job can be a great place to use skills you already have or to learn new ones. Mr. Stuart usually opts for roles that allow him to use the skills and knowledge he obtained at school and in the workforce. "I usually agree to volunteer when asked if I feel that my experience would be helpful, decline otherwise," Stuart says.
Gable chooses volunteer roles based on the activities he enjoys, like golfing and hiking. An avid golfer since his early teens, Gable recalls, "I had no one to coach or mentor me when I started and I thought maybe I could help out young golfers during my later years in life." Gable spent eight enjoyable years helping young golfers develop their skills.
To aid in your decision, ask your friends, family members, and neighbors to help identify what you're good at, what you enjoy, and what your community seems to need. Consider that some jobs require training, and ask yourself if you're willing to undergo the process. Once you've narrowed down a role or two you think you'd enjoy, start with a small time commitment before committing long-term, in order to make sure it's a good fit.
For additional help finding a volunteer job, consult All for Good, Volunteer Match, or the Corporation for National and Community Service.
As you search for volunteer roles, keep in mind that most organizations need the most help in early spring and summer, and are more likely to have the resources to train new volunteers during those times, as compared to, for example, the holiday season, when charities are often inundated with more volunteers than they can use.
You've gone through most of your life with a set purpose or goal. And yet, during your educational career, vocational career, and family-rearing years, you may have found little time for your personal interests and hobbies. Once retirement arrives, it might be difficult even to remember what they were. Gable's advice? "Seek out your desires and have a purpose for your retirement." Volunteering can be a great way to follow this advice, and enjoy a meaningful, fulfilling retirement.
Do you volunteer? We would love to hear your experience in the comments.