Everyone wants to feel love, and that desire doesn't change as you age. However, as your needs and preferences evolve over time – and as life experiences shape you for better and for worse – finding love later in life may look different than the first time around.
From divorce and dating to companionship and caregiving, this guide is all about finding love later in life – no matter your relationship status.
It's Never Too Late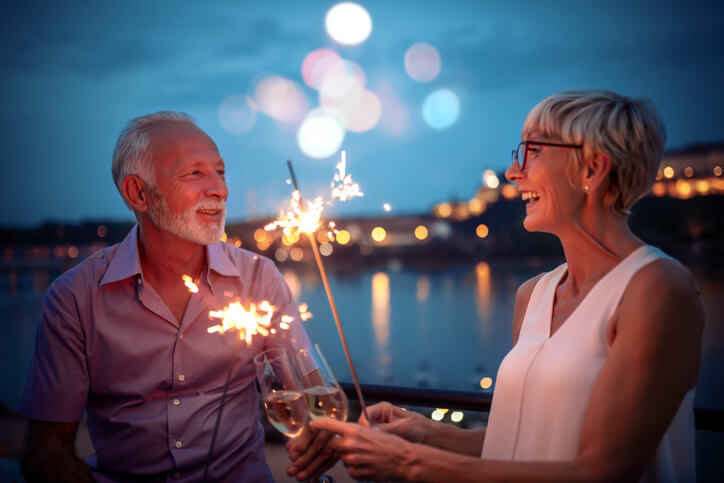 At 51, Treva Brandon Scharf was a first-time bride on her wedding day in 2014. It was also the first marriage for her husband, Robby, who was then 57.
On their podcast Done Being Single, Treva and Robby "offer tough love dating intervention and inspiration to anyone at any age." They talk openly about their own decades of singleness and about finding love later in life.
While their marriage story may be far from "traditional," falling in love isn't reserved just for the young.
"The part of our brain that is involved in the experience of emotion is seemingly void of chronological age or time. We fall in love at any age," says Jodi J. De Luca, Ph.D., a Colorado-based licensed clinical psychologist who specializes in emotion, behavior and relationships.
The desire to be loved and to give love doesn't necessarily wane with age, says De Luca. "Instead, for many, the need for both may intensify as the finality of life grows closer."
Despite that intense need, the confidence of our teen years may have been dashed by difficult life and love experiences of the last few decades. But the story doesn't end there, De Luca says.
"When we are open to finding love later in life, we need to remind ourselves that we do have the ability to renegotiate our life plan regardless of age, including who and how we love. Moreover, finding love later in life reminds us that if we have felt the magic of love before, we can feel it again!"
Experts Share Insights on Finding Love Again
Are you just starting to think about dating, newly divorced, or considering a second marriage after losing a spouse? Consider what these marriage and relationship experts have to say about the benefits and challenges of seeking love later in life.
Fears Are Normal
Dr. Randy Schroeder, author of Simple Habits for Marital Happiness, says it's both normal and natural to have a fear of dating. "Almost 100 percent of individuals have it," says Schroeder.
One of Schroeder's clients was married to her first husband for 48 years before he passed away. Then her second husband died after only a few years together. Especially among those who've experienced loss and widowhood, the fear of dating increases with age. Fears can also exist around sex and intimacy. "And once people realize that, it really takes the pressure off," he says.
A distinct difference in later life romance is that most view dating as a recreational activity, says Schroeder. Older adults are looking for companionship, for someone to watch movies and eat popcorn with, he adds.
Of course, there are complications that come with dating as an older adult. For individuals who have been single and lived alone for a long time, they may feel more "set in their ways," says Schroeder. Travel preferences and a desire to be close to grandchildren/children can be deal-breakers, he says.
In fact, children and finances are the top two challenges that may keep a couple from marriage.
To tease out these issues early on, he asks his clients to create two lists when they're getting ready to date again. "I ask them to write 15 desirable qualities, or five intolerable flaws, like anger, addiction, or an unforgiving spirit," he says.
Overall, Schroeder believes the advantages and benefits of later life relationships lend themselves well to successful dating. "We're often more logical and objective in older age, looking at the facts and not just the emotional and physical aspects we may have focused on at a young age," says Schroeder. "We also tend to be more patient and let the little things go."
Align Your Goals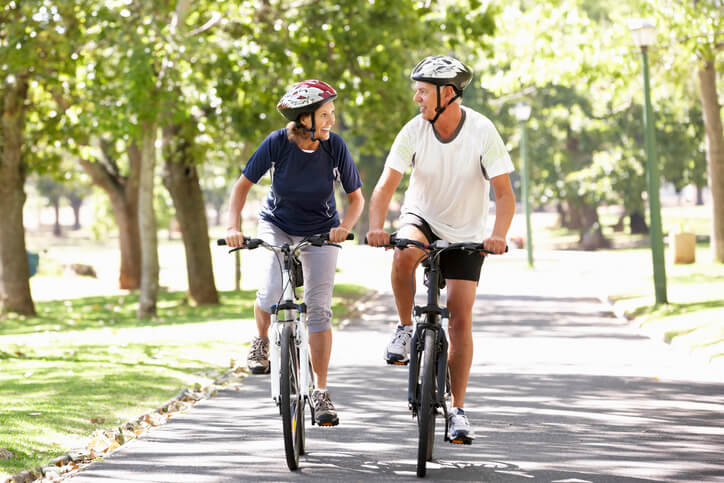 With 15 years of experience as a relationship and dating coach, Amy Schoen, MBA, CPCC, and PCC, helps "motivated-to-marry" individuals find lasting love. "Half of my clients are over 50, and many are widowed or divorced," says Schoen.
And while Schoen covers a lot of ground with her older clients, a few key themes have emerged among those seeking love later in life.
First, we are not perfect. "We come in all shapes and sizes. So counteracting the 'who would want me' gremlin is very important," Schoen advises. Even though digital dating wasn't an option the first time around, Schoen says most older adults looking for love are meeting online. "It's important to try to put yourself out there, and I believe what you put out there is what you attract," she says. Starting a family may no longer be the end game, but you should still align your life goals, Schoen recommends. "You have to want the same things and see life in a similar way, or it won't work for the long haul. I've seen this get in the way time and time again—even if there is chemistry."
Trust Your Instincts
Regardless of age, we must trust our gut instincts, says Jodi De Luca. "If your gut says, 'No, I'm not ready to date,' listen to it!"
Your intuition is a function of your subconscious brain, which processes your catalog of lifetime memories in nanoseconds. It also sends signals to your body—increased heart rate, butterflies in your stomach, dry mouth, and perspiration. It then navigates you toward making an immediate decision, De Luca explains.
But when considering future relationships, it's important to move past instinct and pay special attention to the personality and character traits—honesty, loyalty, kindness, or their opposite—of individuals you've had relationships with in the past. "Undoubtedly, there will be a pattern," says De Luca. Identify the traits each of these individuals have in common. Take note of what the outcome of the relationship was. And then ask yourself if these types of character traits are a good match for you, she recommends.
Don't Look for a Replacement
Raffi Bilek, a couples counselor and director of the Baltimore Therapy Center, stresses the importance of finding someone new. "For folks who are widowed or divorced, finding a new partner can sometimes feel like trying to fill a hole that's been left in their lives. But every peg is a different shape: no two people can fill the void in the same way," he says.
Recognize that a new partner will be different from any previous partners you've had. "Don't try to make them into something they're not. At the same time, don't try to discard parts of yourself, either," says Bilek. "You can honor the differences between a current partner and a past one, recognizing that each one has strengths and weaknesses. Rather than pretending that you or your partner is someone you're not, allow yourselves to be who you are and to celebrate that instead."
5 Practical Resources for Finding Love Later in Life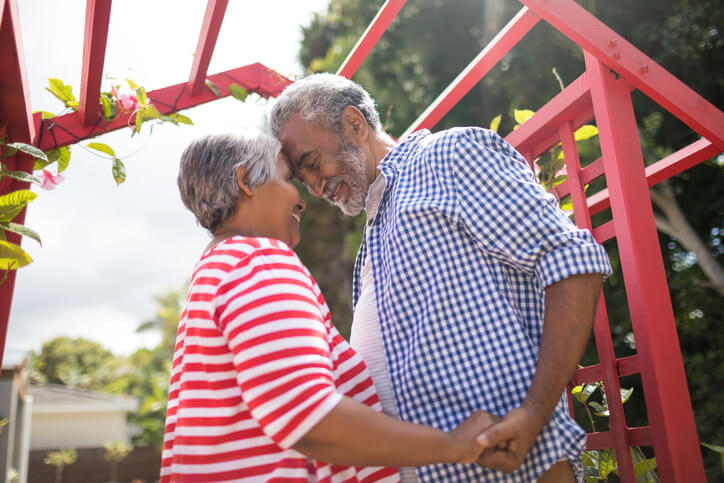 Consider reading the following blogs, articles, and checklists for more tips on navigating the tricky transitions in life and love as an older adult.
Planning to marry after 50? Check out our financial planning guide for tips and insights.
Getting a divorce in later life? Learn about some of the financial aspects in this piece from our blog. You may also want to check out this AARP article, The Financial Impact of Divorce After 50.
Dating after 50? Consult our post for tips and resources on getting into the online dating scene.
Caring for a spouse, or watching your spouse care for a parent/relative? Learn about the impact of caregiving on later life love in this piece from AgingCare, and in this story from AARP on Preserving Your Marriage While Caregiving.
Looking for online dating sites for older adults? Check out AARP's Guide to Online Dating After 50, which offers dozens of vetted platforms specific to later life dating. The list also includes community-based resources—senior centers, matchmaking services and more—to help you find companionship.
What's your love story? Whether you're still with your childhood sweetheart or just starting to date again, we want to hear how you're finding love later in life. Share in the comments below.