Why is a bee-friendly garden so important? Every time you eat an apple, orange or a handful of almonds, you can thank a bee or other pollinator. In fact, more than 150 crops grown in the United States need pollinators for successful growth. Bees, birds, butterflies or other pollinators aid in the fertilization process, moving pollen from flower to flower.
Without healthy pollinators, many of our favorite foods and drinks could become unavailable, and our food supply could suffer.
Of much concern is that many pollinators, such as bees, have begun to disappear in recent years. In the past decade, the number of bee colonies in the country has dropped by more than 50% due to disease, loss of habitat and exposure to pesticides, according to the Pollinator Partnership.
Some scientists, nonprofit organizations and government agencies are working to find solutions for declining pollinator populations. As a home gardener, you too can make a difference by planting a garden that will serve as a welcome habitat for bees and other pollinators. By growing bee- and butterfly-friendly plants, you can boost the health of our pollinators and your own garden. You're also doing your part to protect our food supply, one backyard garden at a time.
Planting for Pollinators
Bees and other pollinators need flowering plants to stay healthy. If the flowers or vegetables you normally plant bloom only at certain times of the year, consider planting several varieties to encourage year-round blooming.
"There are several types of plants that will keep a honeybee happy throughout the year," says Angela England, founder of the Untrained Housewife blog and author of Backyard Farming on an Acre (More or Less).
"The season often starts with the first fruit trees blooming, plum, pear and apple. Later, blackberries, sage, and the earlier lavender plants. As you head into summer, flowers like Iris, Echinacea, elderberry and sunflowers become important. The toughest season on the bees is the fall, when choices are more limited. Consider plants such as goldenrod, asters and milkweed, which can be important additions to the bee garden," explains England.
The best plants to attract and welcome bees in one region are not necessarily the best ones for other regions. The North American Pollinator Protection Campaign developed 32 guides, one for each eco-region of the United States, that detail the best plants for pollinators in each area.
Here's an interesting tidbit that may help in your plant selection. Scientists have found that bees have favorite colors, and for good reason. Bumblebees, for instance, tend to favor violet or blue, and flowers of these hues tend to be rich in nectar. Yellow is another favorite, too.
Bee-Friendly Flowers
If you really want to make bees happy, consider cultivating flowering plants of various colors. Here are a few suggestions to add to your bee garden: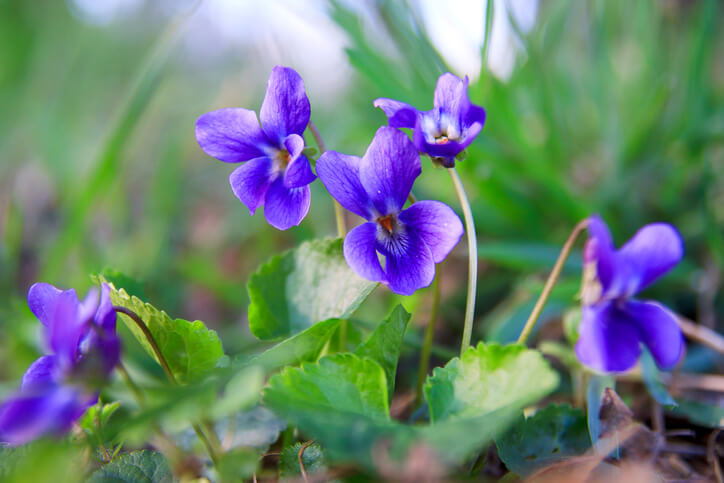 Violet or Purple: Violet, ​Foxglove, Catmint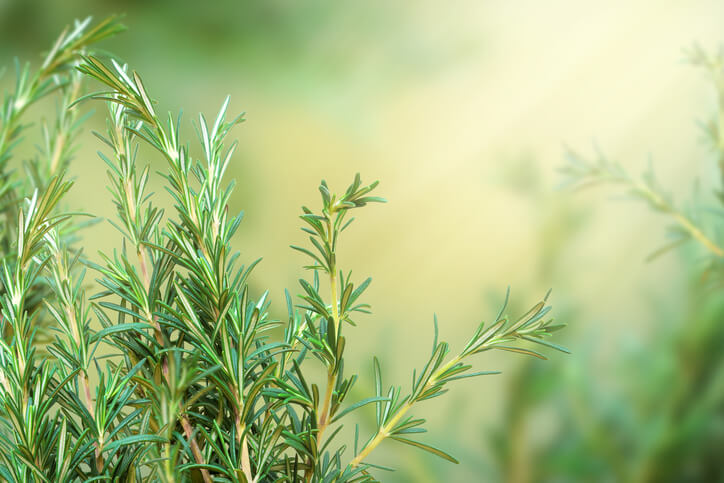 Blue: Rosemary, Forget-Me-Not, Delphinium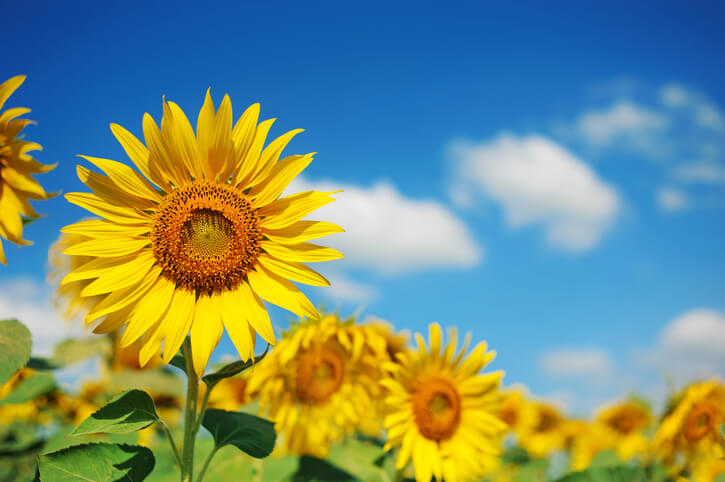 Yellow: Sunflower, Marigold, Buttercup, Black-Eyed Susan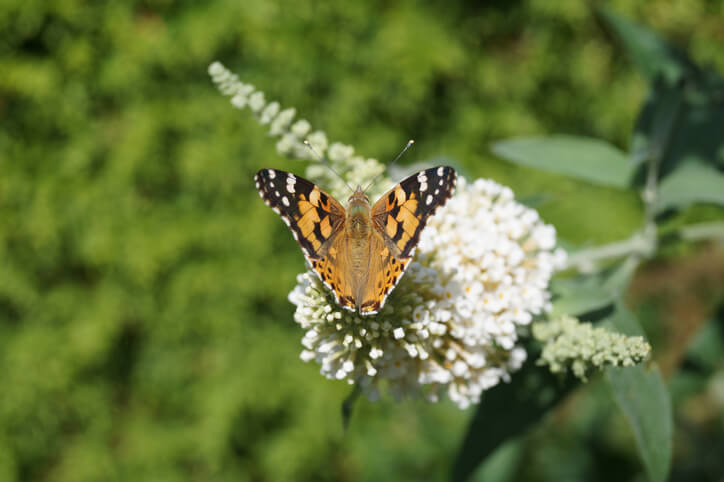 White: White Clover, Elderberry Blossom, Daisy, Camellia, Apple Blossom
Bee-Friendly Maintenance
Planting and maintaining a garden with bees in mind can be different from planting flowers or vegetables for your own pleasure. Here are some tips to help maintain your garden in such a way that fosters a healthy bee community.
Avoid Using Harsh Chemicals and Fertilizers
Although you might normally use chemicals to keep your flowers blooming and your garden free from weeds, using harsh chemicals and fertilizers is not a good idea if you want to create a bee-friendly garden. That's because bees and other pollinators can be highly sensitive to pesticides and toxic chemicals.
Rather than relying on pesticides and fungicides, familiarize yourself with older methods for protecting plants. For instance, you can use a dormant oil spray on fruit trees during the early spring, while the trees are still—you guessed it—dormant (and the bees aren't yet buzzing around). These oil sprays, made of cottonseed oil or refined from petroleum oil, will kill exposed insects and mites, including eggs, without harming birds, humans or other mammals.
And instead of using chemical fertilizers, consider fertilizing your soil with rich, natural compost, which can be made from grass clippings, fall leaves, wood ashes and some types of food scraps.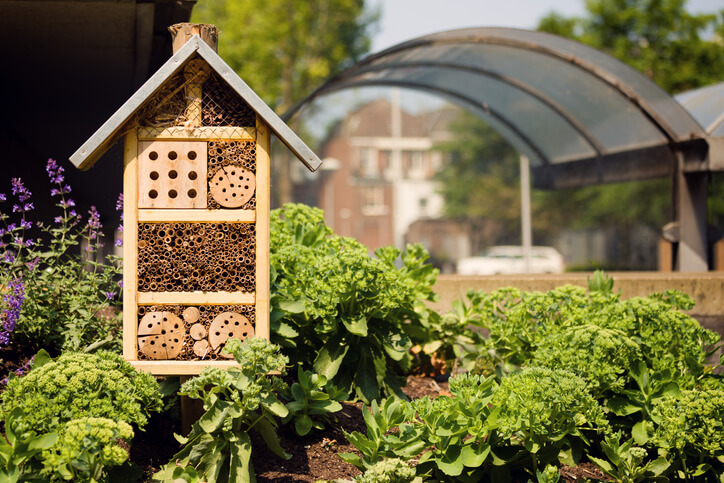 Welcome bees by building or purchasing a bee hotel.
You can create a salt lick for butterflies by:
Creating a damp area with a drip irrigation line
Placing a bird bath in the soil and mixing a bit of sea salt with the mud
Engineering a garden to be an inviting place for pollinators, will not only cultivate backyard beauty that buzzes with life, but you'll also be doing your part to help protect our food supply.
Share in the comments below:

What is your favorite flower that attracts pollinators? Do you have any

bee-friendly tips not listed here?