Shoring up your home now can help you to weather any storm — from a tornado to a wildfire to an earthquake. Long-term storm prep includes a variety of tasks and upgrades that vary based on the types of natural disasters where you live.
It's important to think ahead and prepare for storms because severe weather is only getting worse. Last year set a record with $95 billion in damages from weather and climate disasters, according to the National Oceanic and Atmospheric Administration (NOAA). This total came from 22 disasters, including the 2020 summer wildfires that ripped across the western United States.
Below are some practical steps you can take to protect your home from natural disasters or storms.
---
How To Prepare Your Home for Earthquakes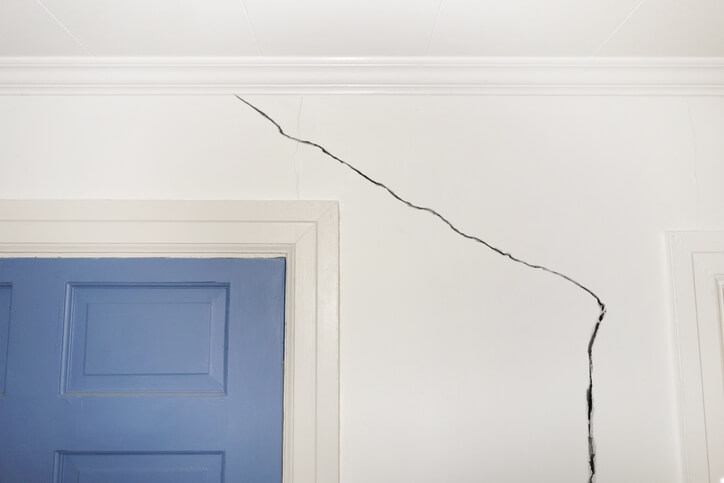 More than 1,500 earthquakes occurred in the United States in 2019, the most recent year for which the statistics are available from the U.S. Geological Survey. Only one of these measured in the category (magnitude of 8.0 or higher) where significant damage is likely. Most earthquakes measured between 5 and 5.9 on a seismometer.
In the U.S., California and Alaska experience the most earthquakes. But earthquakes do occasionally happen in unexpected locations like Missouri or South Carolina.
Taking basic steps now to prepare your home for an earthquake can help to keep you safe and prevent damage to your home and prized possessions.
How To Prepare Your Home for Earthquakes in the Long Term:
Ceiling and foundation: Repair any significant ceiling and foundation cracks. If you have an older home built before the 1980s, you may need to retrofit your home for an earthquake by bracing walls and bolting the foundation.
Chimney: It's common for chimneys to sustain damage from earthquakes, so make sure yours is in good repair. Have any loose stones or bricks repaired by a qualified mason. You may also want to consider having the chimney secured to the roof with a diagonal steel brace.
Home interior/belongings: Take time to secure belongings inside your home. Secure artwork and mirrors with closed hooks screwed into studs. Keep your books in place by installing edges along shelves. Secure chandeliers using proper safety cables. You'll want to move heavy furniture such as bookcases away from beds and couches, and secure top-heavy furniture to wall studs. You should also install latches on cabinet doors, and hold small objects in place with museum putty or wax.
Home interior/gas and heating: Make sure gas appliances have flexible connections. You want to install automatic gas shutoff valves that turn off when they detect an earthquake to prevent post-earthquake fires. Brace water heaters with suitable strap kits.
Landscaping: Prune any tree limbs hanging over your home or other structures, and check to make sure trees are healthy. Trees can easily fall on your home and cause damage during an earthquake.
Windows: Consider replacing windows with tempered glass. Tempered glass breaks into smaller pieces, preventing large shards that may be more likely to cause injuries.
Finally, learn what to do after an earthquake so you and your family are prepared. Getting ready in advance will help you to navigate the aftermath of an earthquake, assess any damage and get help from your insurer if necessary.
---
How To Prepare for Storms With Flooding and Heavy Rains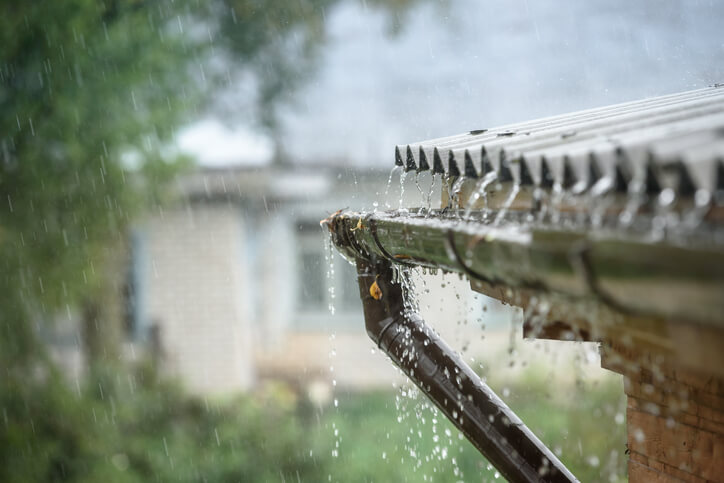 Homeowners across the United States are at risk for flooding, which can happen as the result of a storm, hurricane or heavy rains. As many as 14.6 million properties across the country may face a substantial risk of flooding, according to a 2020 report by the First Street Foundation Flood Lab. That number is growing due to environmental changes.
It's important to make sure you're prepared for flooding and heavy rains because just one inch of floodwater can cause $25,000 in damage to a home, according to FloodSmart.gov.
How To Prepare Your Home for Flooding and Heavy Rains in the Long Term:
Basement or crawlspace: Take steps to protect your basement from flooding. Fix any leaks and consider adding a waterproof membrane to keep water out. Swap carpet for water-resistant flooring and move appliances and electrical sockets above the flood line.
Home exterior/gutters: Inspect your gutters for any holes, rust or weak areas. Clear gutters of leaves and other debris, and make any necessary repairs.
Home exterior/soffits: Check your soffits to make sure they're in good repair and strong enough to keep water out of your home. Make any repairs necessary, such as screwing down loose pieces and filling any gaps with high-quality exterior caulk.
Landscaping: Floodproof your landscaping and yard with a variety of techniques. Control water runoff with swales, rain gardens and natural barriers such as grasses. Pick plants with a high water tolerance.
Temporary flood barrier: Get a temporary flood barrier that can be placed around your home when needed. These inexpensive flood barriers can be purchased at a hardware store.
Windows: Consider installing special flood windows and doors to help keep water out of your home.
It's also important to consider flood insurance even if you don't think you're at high risk since home insurance does not cover flooding. Also, learn ahead of time what to do after a flood so you're prepared to safely assess any damage to your home and file any flood insurance claims.
---
How To Prepare for Storms With Heavy Winds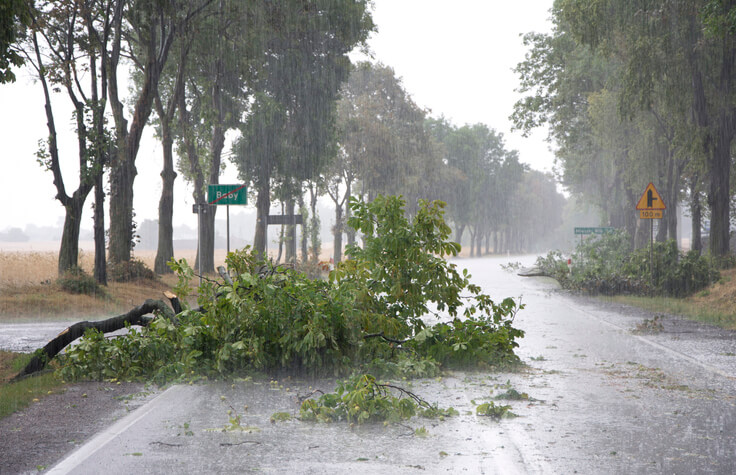 About 1,250 tornadoes occur in the United States on average each year, according to the National Centers for Environmental Information. The state of Florida is especially prone to tornadoes, as is "Tornado Alley" — a swathe of the Midwest that includes parts of central Texas, Iowa, Kansas, Nebraska and Ohio. The month of April of 2020 alone spawned 14 tornadoes that caused billions of dollars in damages.
Hurricanes also produce heavy winds with an average of 12 named storms per year, according to the Insurance Information Institute (III). The 2020 hurricane season smashed records with 30 named storms.
Learning how to prepare your home can help you weather these storms and possibly reduce the amount of damage if one hits your area.
How To Prepare Your Home for Heavy Winds in the Long Term:
Create a tornado safe room inside: A safe room gives you and your family a place to ride out a storm with less risk of injury from flying debris and other hazards. FEMA offers guidance on how to build a safe room or modify an existing space.
Home exterior/siding: Check the exterior of your home for loose or rotten siding and replace or repair as necessary.
Landscaping: Do an inventory of your landscaping to make sure it's storm safe. Trim any tree branches that are hanging over your home and could damage your roof or other structures. Replace rocks, which could be picked up and hurled by heavy winds, with more storm-safe landscaping materials such as pine straw or rubber mulch.
Roof: Have your roof inspected and any loose or missing shingles repaired or replaced. Evaluate your existing roof to see if it needs to be retrofitted for wind storm safety. For example, you may be able to apply a special caulk to improve the "wind uplift resistance" of the plywood sheathing on your roof without having to remove shingles.
Windows: Consider upgrading your windows. Install hurricane shutters. Or, if you prefer a much less costly option, create temporary plywood shutters you can put on your windows before a storm.
Deck, patio and yard: Securely anchor any outside features (such as outdoor furniture, trampoline and barbecue grills) that you can't easily bring inside or store in a shed when heavy winds are headed your way. These items can become dangerous projectiles in a storm.
Also, learn in advance how to stay safe in a hurricane and what to do after a hurricane or tornado so you and your family are prepared. For example, it's important to learn how to safely re-enter your home, inspect for damage and prevent further damage after the storm.
---
How To Prepare Your Home for Hail and Thunderstorms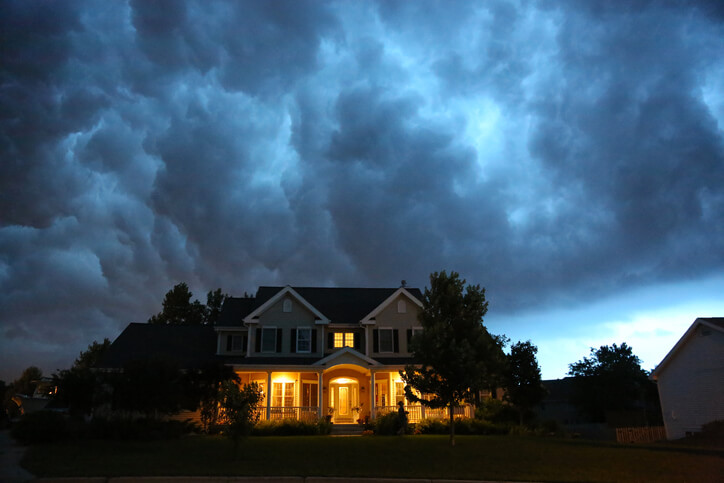 There are about 100,000 thunderstorms a year in the United States, and about 10% can be classified as severe, according to The National Severe Storms Laboratory.
Some thunderstorms produce hail that can fall as fast as nine to 100 miles per hour, depending on size. Hailstones range from "pea" size ( .25 inches in diameter) to "grapefruit" size (4.5 inches in diameter). The top five states for hail in terms of numbers of insurance claims are:
Texas
Colorado
Nebraska
Minnesota
Illinois
Hailstorms cause as much as $14 billion in damage in a single year, according to the III. Fortunately, there's plenty you can do in advance to protect your home and car from hail damage when future storms hit your area.
How To Prepare Your Home for Hail and Thunderstorms in the Long Term:
Covered parking for your vehicles: If you don't have a carport or a garage, consider building a structure to protect your car in a hailstorm. The average cost to repair hail damage to a vehicle can range from $30 to $75 per dent and may total $1,000 or more depending on the number of dents. If building a carport or garage is too pricy, an inexpensive hail car cover may offer at least partial protection.
Home exterior/siding: If replacing your siding, consider a wind-resistant, hail-resistant siding option such as fiber cement siding.
Roof: Inspect your roof and make any necessary repairs. If you're replacing your roof, consider using a material that may resist hail damage such as a rubber roof rather than asphalt shingles or metal, which stands up to hail but can suffer dents. If you opt for metal, get a hail-resistant option like one made from thicker metal.
Landscaping: Trim your trees and make sure your trees and shrubs are healthy. If you live in an area with frequent hail storms, consider replacing delicate shrubs with hail-resistant plants such as those that have no leaves or tough leaves. You may also want to buy greenhouse tunnels to protect your garden.
Windows: Consider installing shutters or covers that can be rolled over windows and skylights before a hail storm to protect the glass from hail. If you're replacing windows, make sure you get ones that are wind-resistant and impact-resistant.
Brush up in advance on what to do after a severe rainstorm so that you're prepared ahead of time. For example, once the storm is over and it's safe to do so, you'll want to inspect for and photograph any damage to your home.
---
How To Prepare Your Home for Wildfires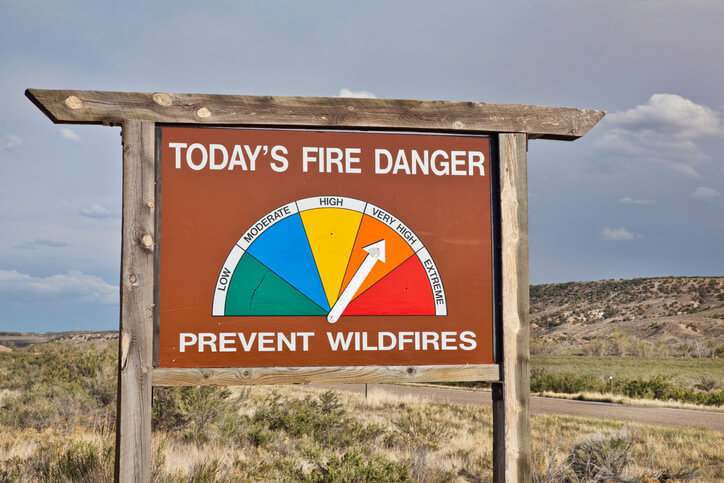 The wildfires of the summer of 2020 proved just how much damage these blazes can cause. During that season, 58,250 wildfires burned 10.3 million acres, 40% of it in California, according to a report from the Congressional Research Service. In fact, 2020 was the worst year on record in the United States in terms of acres burned.
More wildfires occur in the Eastern and Central United States, but the ones in the Western states burn more acres. States most severely affected by wildfires include:
California
Colorado
Washington
If you live in an area prone to wildfires, you can proactively prepare your home to increase your chances of staying safe next season.
How To Prepare Your Home for Wildfires in the Long Term:
Home exterior: Make sure your address can be seen from the road or street. Use ignition-resistant siding, and use caulk to seal gaps and cracks that can allow smoke to enter the home.
Landscaping: Start at your home and move outward, clearing away dead pine needles, leaves and other debris that could catch fire. Use fire-resistant materials such as concrete, stone or gravel for hardscaping. Water plants and trees regularly. Make sure there's enough space between trees and that you remove vegetation under them. It's important to get this vegetation out because it can provide "ladder fuel" that help wildfires spread.
Patio: Choose fire-resistant furniture for your patio or deck. Install fire-resistant decks, patios and walkways to create "fuel breaks" to hinder wildfire spread.
Roof: Inspect your roof, clear away any debris and repair holes or missing shingles that could allow embers into your home. If necessary, replace your roof with fire-resistant material such as cement tile, clay or metal.
Windows: If you're able to replace your windows, consider multi-paned tempered glass. These may be more resistant to collapsing in a wildfire. Add fireproof shutters to large windows and sliding glass doors if you can.
It's also smart to learn in advance how to stay safe after a wildfire and to create a plan for you and your family in case disaster strikes.
---
How To Prepare Your Home for Winter Storms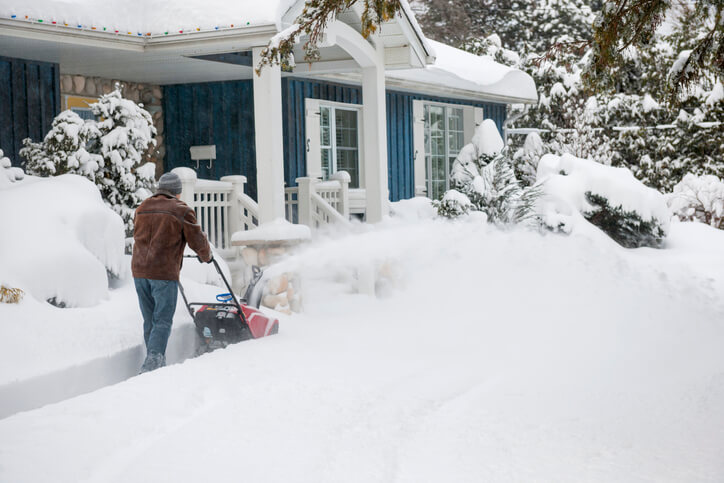 A blizzard is a storm that includes sustained wind gusts of 35 miles per hour or more along with considerable falling or blowing snow, according to the National Weather Service (NWS). Winter storms can bring extreme cold, ice, sleet, snow and freezing rain across almost the entire United States — even Hawaii, according to the NWS.
How To Prepare Your Home for Blizzards and Other Winter Storms in the Long Term:
Cut back tree branches: Go out to your yard and look for tree branches that hang over your home. Trim these branches back, or hire a tree service to do the job. Heavy snow can weigh down a branch and cause it to come crashing down on your roof.
Get gutters and downspouts serviced: Clean out your gutters and downspouts or hire a company to remove wet leaves, small branches and other debris that may create a clog. This will allow melting snow to flow away from your home after a snowstorm and will help to prevent damage to the exterior of your home.
Insulate your home: Brace for extreme cold by making sure you insulate your home and windows well. Consider an energy audit to determine whether you need more insulation in your home. If you're planning to replace your windows, shop for ones that are built for winter weather. You should also consider double or triple-pane windows. If you're keeping your existing windows, consider affordable insulation options, from caulk to thick curtains to weather stripping to window film.
Shore up your roof: Have your roof inspected for holes, missing shingles and other issues. If you're getting a new roof, keep snow load in mind when you choose the roof material. A metal roof may be a good option: metal may withstand strong winds and also be able to hold thousands of pounds of snow. You can also get snow guards, which are also known as snow shields, installed on your roof. Snow guards break the snow and ice into smaller pieces to prevent large sheets from falling off the roof at once.
---
Make Sure Your Insurance Has You Covered
Check your home insurance coverage and make sure you have enough coverage to protect you from the natural disasters you may face in your area. Check your dollar limits, deductibles and exclusions.
Because home insurance doesn't cover floods, consider a flood insurance policy. Now might be a good time to shop around to make sure you're getting the right coverage at the right price. The AARP Homeowners Insurance Program from The Hartford can be customized to fit your needs to protect your home no matter where you live.
What other suggestions would you add? How do you keep your home safe and prepare for storms?
---
Completing these preparative steps does not guarantee coverage for any given event. Reach out to your insurance provider to better understand their requirements for a covered incident. If you have questions about your coverage with The Hartford, please call our customer service department at 877-896-9320.