If you're a fan of playing darts, nothing is more thrilling than hitting the bull's-eye. And just like a dart hitting its exact target, you can help keep your brain sharp by playing brain games. In fact, research shows that playing cognitively-stimulating games can positively impact essential brain functions like memory, language and critical thinking skills.
If you're looking to get your cognitive fix, check out our brain teaser library. It's full of word games, number puzzles, trivia quizzes and more to give your brain a full workout.
Get started on your brain training for the day with our Bull's-Eye Letter game below. In this brain teaser, you'll need to figure out one letter that fits in the center of the puzzle. After you come up with this letter, add it to each group of three letters and then unscramble them to form six 4-letter words.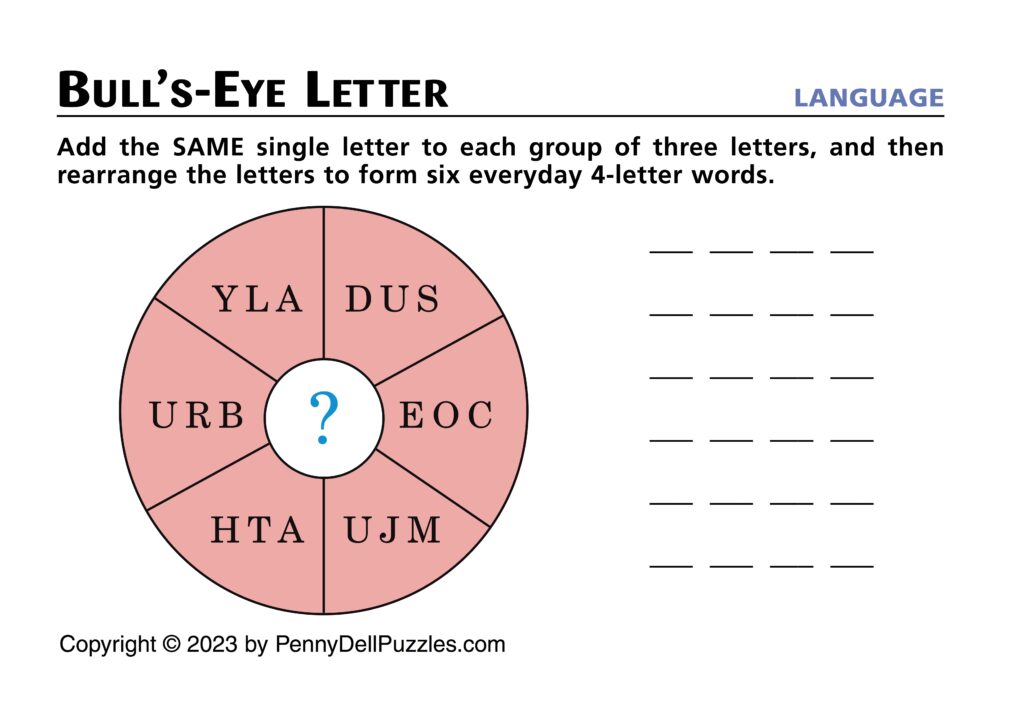 Were you able to solve it? Click here to double check your answer.
Did you hit the bull's-eye to solve the puzzle? Let us know how you did in the comments!
Want more? Try out our On Target brain teaser.