Designers love creating unique settings with different sources of lighting.
Using multiple types of lighting, you can create a fun and fashionable environment without having to buy more furniture or completely switch out your flooring. Choosing fixtures that offer different light settings, such as dimmers, can lend a personal touch to wrap up your entire design concept. Having multiple lighting sources and supplements is extremely important when creating a safe environment for yourself and your visitors.
Whether you're having trouble seeing in darker areas, or your family and friends have little ones that toddle around, lighting is a quick and simple way to instantly illuminate every space in your home.
See Also: A Start List for Design Ideas
1. Layered Lighting
To avoid unforeseen trips and spills, try layering different lighting elements in your home to create a dimensional glow throughout. Pair under-cabinet lighting with wall sconces for a room-wide illumination or accent your pendant lighting with a few table lamps atop the living room side tables to add intimacy and extra highlight.
2. Style with Sconces
When we talk about task lighting, we often don't consider the bathroom. We love layering sconces on mirrors in areas like bathrooms and dressing areas because they emit warm, glowing light that illuminates focus-intensive tasks like applying makeup or shaving. Leave it to overhead can lights to provide a general glow and then layer in sconces which are available in various sizes and styles, making them easy fixes for any high functioning corner.
3. Underneath it All
One of the least celebrated lighting sources, under-cabinet illumination, provides task or ambient lighting due to its focus on one small area. Install many of them underneath your upper cabinets to create an illuminated work surface throughout your kitchen or put them in your living room wet bar on a dimmer for added ambiance during movie night. Leave the light on a low tone for an intimate or relaxed mood; turn up the intensity when cutting, chopping or cocktail shaking is required.
4. Playful Pendant
If you don't have an immediate need for high-intensity lighting, we suggest the gorgeous glow of a low-hanging pendant or two. Most pendants are equipped with shades or lenses to prevent surface or computer glare. They are generally suspended over tables, islands or work areas, creating high function and an added aesthetic, too.
Similar to under-cabinet lighting, pendants can act as task or ambient lighting when put on a dimmer. If you use them over smaller surface areas like side tables or coffee tables, it frees up space that would have been otherwise occupied by bulky table lamps—eliminating any worry of tipping over fixtures.
5. Recessed and Refreshed
Recessed can lighting has the ability to be installed outside under eaves to illuminate tricky outdoor areas. Recessed can lighting is also less conspicuous than other types of lighting, such as track, and works beautifully on a dimmer.
For this type of illumination we recommend installing LED lights for their added brightness and extra-long life span (which means less hustling up and down a ladder for you). Like other forms of general lighting, they are available in many different looks and luminary levels so they are easy to customize and install in any room.
Northern Californian interior designer Kerrie Kelly founded Kerrie Kelly Design Lab in 1995. She is an award-winning interior designer, author and multi-media consultant, helping national brands reach the interior design market.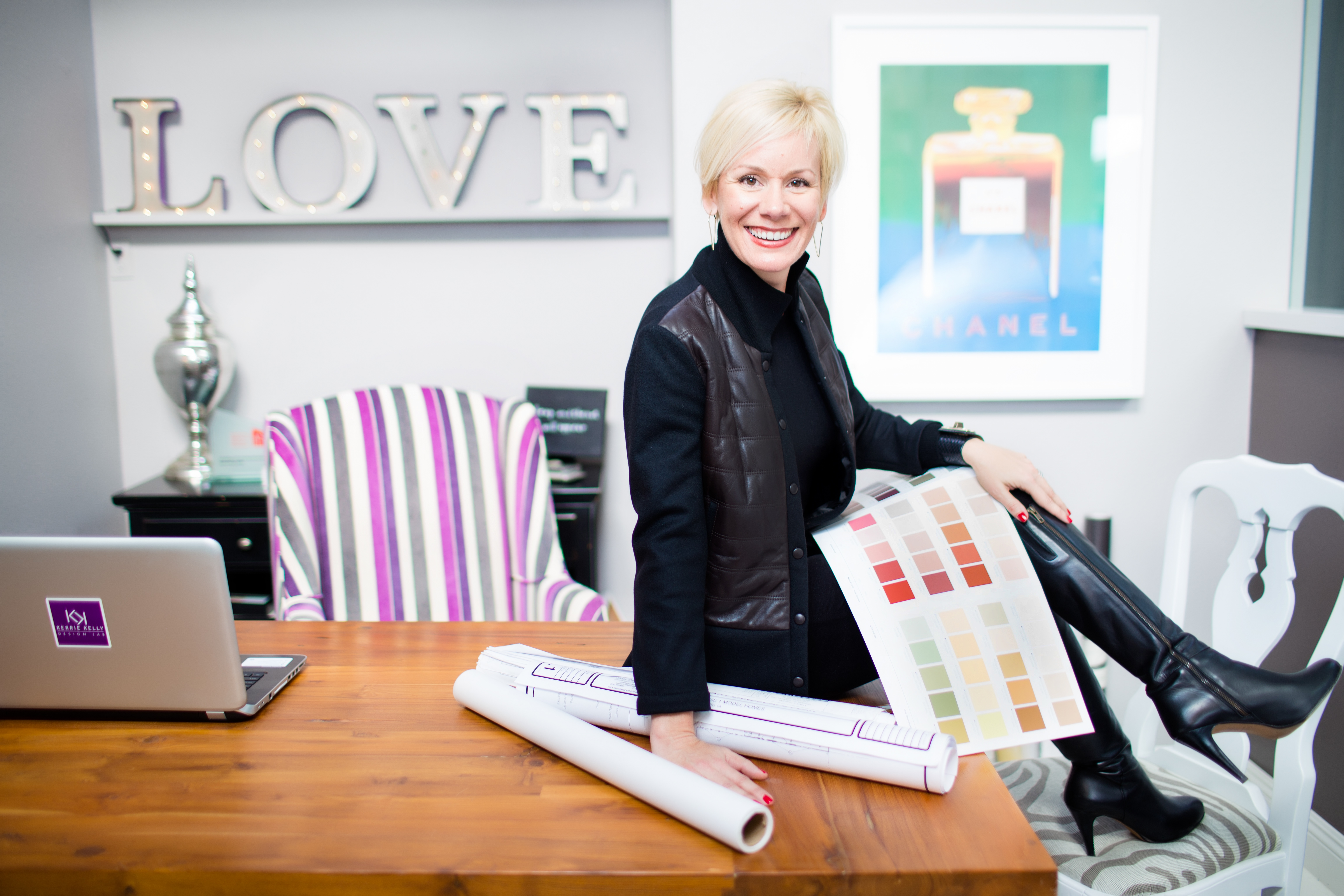 Kerrie is a guest blogger partnering with Extra Mile to share her stories. The Hartford does not endorse or have any association with the products and/or services referenced. All opinions are those of Kerrie and do not reflect the opinion of The Hartford.