If you're thinking about putting your home on the market, you're probably asking yourself "how do I sell my house fast?"
Having been through the home sale process six times myself, I've learned a thing or two about how to sell my house fast. I can attest that the most basic and useful advice, which I have received from every single realtor, works like a charm. Here it is: When getting the house ready to show, focus on the buyers' needs and not so much on showing how you lived there. To sell a house fast, buyers need to be able to envision themselves in your house, which can be difficult when you and your family's belongings are still in the home.
Don't worry that your house doesn't look "lived in" or "homey." That's not what sells houses. Instead, turning your house into a blank state will help buyers envision themselves and their belongings in your home.
Remember that, when showing a house, less is always more. Here's how you can apply that concept to stage your home for more effective open houses and showings.
1. Decide What You're Bringing to Your New Home
If you're planning to sell your house fast, don't wait until moving day to make decisions about what to bring to your new home. Before you show your house, go through your belongings, including your art and furniture. Walk from room to room, tagging the items you will not be bringing to your new home as you go. This includes clothing, furniture, and toys your children have outgrown or no longer need, as well as anything old or broken.
2. Sell Or Donate the Rest To Sell a House Fast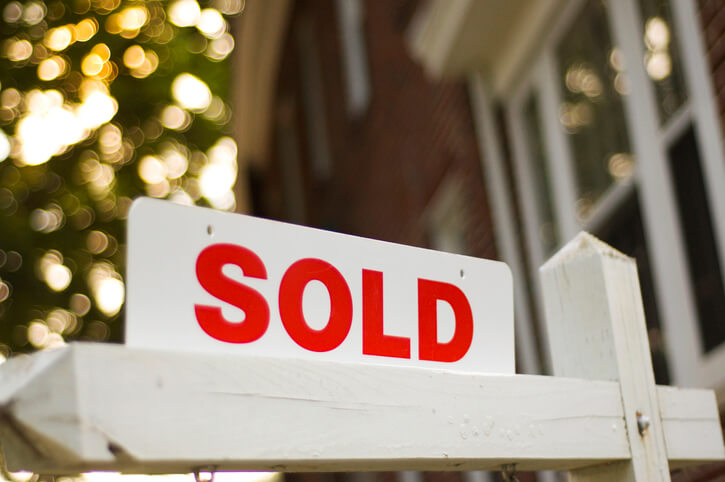 You won't sell a house fast by holding onto old junk. Once you've decided what you're willing to part with, sell or donate those items. Consider having a garage sale or listing the things on Craigslist. If you have high-end pieces of furniture, artwork or antiques, you could also call a local auction house to handle their sale. And if you need help transporting the items you want to donate, the Vietnam Veterans of America will arrange a pickup for most items.
3. To Sell a House Fast, Put Away Your Personal Items
Obviously, you're not going to sell or donate your family photographs or your collection of Royal Doulton teacups. But that doesn't mean those items should stay in your home while it's being shown to prospective buyers.
Now that you've tagged stuff you're going to keep and toss, tag the pieces you want to keep but will not need to use daily. This includes off-season clothing and whatever has built up in your garage. Placing your personal effects in storage will help to hide them away and make your closets and garage look roomy, which will help sell your house fast.
Realistically, you won't be able to stash your entire life in storage, but you will be able to hide a great deal of it. Decorative storage boxes are perfect for camouflaging mail, nightstand clutter, pet gear and bathroom products right before a showing.
Also, prospective buyers don't want to see (or smell) your garbage, so keep your garbage cans empty, clean, and out of sight during showings.
4. Get Rid of Personal Smells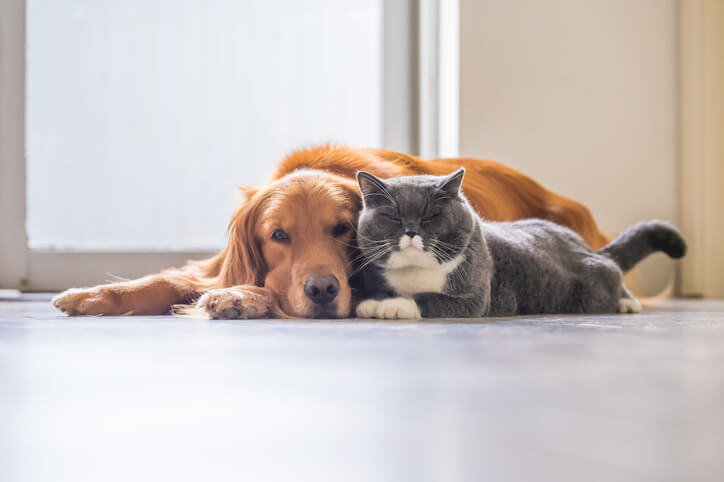 It's the little things that can help sell a house fast, and one of those things is smell. Every house has its own smell. Day-to-day, you might not notice it, but anyone who doesn't live with it probably will. And, if it's an unpleasant smell, it could be the first thing that turns buyers off when they enter your home.
Before open houses and buyer appointments, relocate your pets along with their bedding, litter boxes, and toys. Be sure to clean up pet feces from the yard (for obvious reasons).
Also, remember to empty all garbage cans and spray each room with an air neutralizer. Avoid cooking strong-smelling foods (e.g., fish, onions) and smoking indoors. Remember, you're doing this to sell your house fast. You can have the roasted mackerel once you move into your new place.
5. Reverse All Personal Design Elements to Neutral
Design is a top tip for how to sell a house fast. Love your bright orange cabinets, your dark black trim and swirl-painted ceiling? That's great for you, but what about your buyers? What if they don't like your taste in home design?
Now's the time to return the design back to neutral, if possible. The easiest and least-expensive way to do this is using paint. Choose shades of beige or tan for the walls (or light gray for more modern spaces) and white for the ceilings and trim. This simple palette will help sell your house fast because it entices buyers to see themselves living in your house and neutral tones can help them imagine their own design choices in the space.
The back-to-basics approach also applies to garages that have been converted into living spaces. If the room still has the garage door intact and does not include a full kitchen or bathroom, revert the space back to being a useful garage—the majority of home buyers are looking for garage space, according to the National Association of Realtors.
6. Replace All Worn Fixtures and Furnishings
Dirt, stains, or wear and tear will not help sell your house fast. Buyers do not want to see grimy furniture. Obviously, you'll want to replace all stained or worn carpeting. But, what might not be so obvious is that you'll also want to replace ruined drapes and furniture, or at least cover up the troublesome spots.
Why should the state of your furniture matter? Two reasons: First, you don't want to distract your potential buyers from focusing on the beauty of your house because they're wondering about the messiness of your lifestyle. Second, well-maintained drapes, furniture and rugs signal to potential buyers that the house has been lovingly cared for. It gives them the confidence that they're not buying a home filled with hidden problems that are waiting to surface.
So, if a couch has a tiny stain or run, for example, do yourself a favor by covering it with a throw or throw pillow.
As your budget allows, consider replacing old brass or gold fixture with newer styles. Replacing your carpet with a fresh, neutral choice, or with laminate wood or hardwood in a neutral color, can help to set your house apart from others of similar age, but can be a costly undertaking, so consider this option carefully.
7. Apply Feng Shui Principles
Ever heard of Feng Shui? Put simply, it is a system for finding harmony through the spatial arrangement of objects. You can apply some guidelines of this ancient practice to sell your house fast: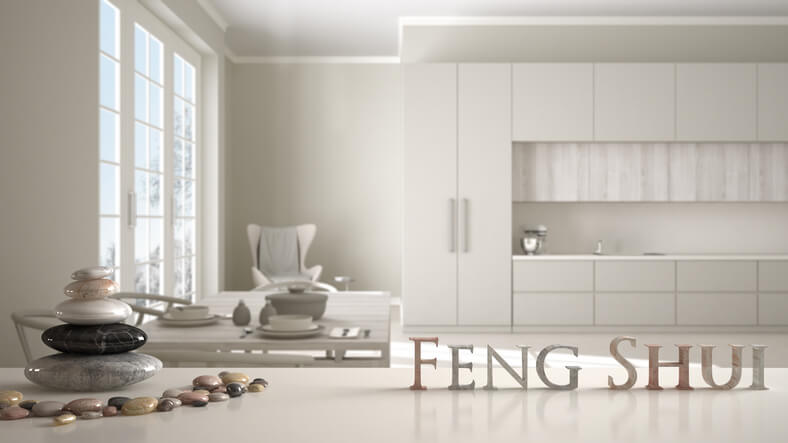 Declutter & Downsize Your Home: According to Feng Shui principles, piles of books, magazines, or papers or too much furniture or even artwork can block the flow of positive energy. Give buyers (and yourself) some breathing room by clearing all cluttered corners and surfaces.
Fix, Clean and Shine Everything (see Home Inspection Checklist): Feng Shui practitioners believe that disrepair in your living spaces represents disrepair in other areas of your life, such as your relationships, health, finances or career. For example, a leaking faucet represents "money down the drain," so tighten up or replace any leaking faucets, gaskets or toilet flushes to take control of your finances. In addition to repairing anything that is malfunctioning or non-functional, clean and dust everything.
Let In the Light: Most people (including house hunters) feel calmer and more optimistic in light, bright surroundings, so it might be advisable to take down your scarlet blackout curtains that help you sleep. You can replace them with sheer, light-colored curtains to lend a sense of airiness to the room (and invest in an eye mask for sleeping). Before open houses or showings, draw back these curtains to let in extra light. And don't forget to wash your windows, dust your frames and clean and repair dingy screens.
Freshen Up the Front Door: Good luck enters the home through the front door, so wipe down, repair or replace the door if necessary. Replace any dead plants with fresh ones to make your front door area as inviting to buyers (and luck) as possible.
Setting up your house for a fast sale can be a liberating process as you clean and refresh your old home, and it can open you up to new ideas for decorating your new home, too.
The Best Time to List Your Home to Sell Your House Fast
Now that your house is ready, when should you put it on the market?
According to Realtor.com, the supply of homes available for purchase remains tight, but that's bound to change sooner or later. This means that waiting longer to put your house on the market probably won't get you a higher price for it.
According to the book, "Zillow Talk: The New Rules of Real Estate," which presented an analysis of several years' worth of recent house buying and selling data, the mid-March to mid-April time period is the perfect time to list your home. Do you live in a warmer climate? List it on the early side of that time frame. In a colder climate? Wait until the snow melts and the flowers begin to bloom to increase curb appeal.
The Zillow data indicated that homes listed during this timeframe sold around 15 percent faster and for 2 percent more than the average selling prices at other times of the year. This later timeframe bypasses the typical February home-listing surge that can push your listing farther down in the search results. It also puts your listing in front of the more serious buyers ready to move as soon as the school year ends.
Look at Recently Sold Homes and Their Prices to Sell Your House Fast
At a minimum, you should look through several months of similar house sales in your neighborhood to come up with a good price. If you're still unsure, try talking to your real estate agent to get a professional opinion.
Searching "Homes Sold Near Me" Can Provide Valuable Market Information
Before pricing your home, it's important to get context on recently sold homes in your area. Just a quick internet search for "homes sold near me" could provide valuable intel for how the real estate market is doing in your area.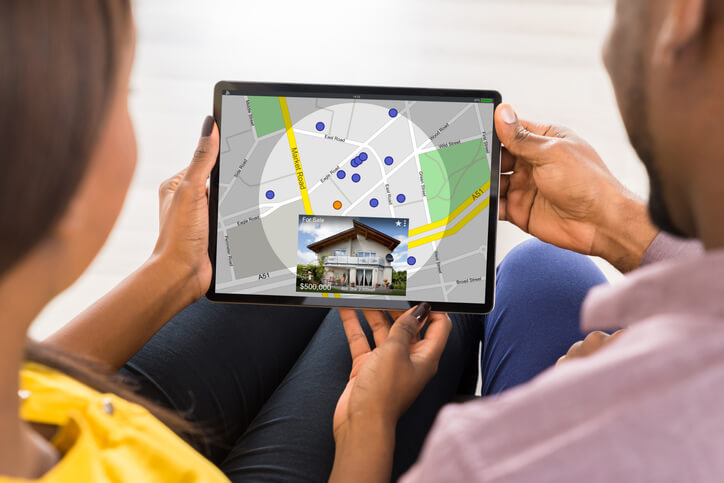 Keep Reading: The Pros and Cons of Selling Your Own Home