Are you thinking about downsizing to a smaller home now that your kids are grown? Even if you never had children, you may still have more space than you need as you approach or enjoy retirement. But having more space and freeing up more money aren't the only downsizing benefits.
Downsizing can also have a positive impact on your mental well-being and happiness by reducing stress with fewer things to take care of and less clutter, according to the Mayo Clinic. Paring down decades of acquired possessions may seem like a daunting task. However, downsizing doesn't have to be overwhelming if you have a solid plan.
First, take a deep breath and relax. Then kick off your downsizing plan with this checklist for where to start downsizing for a move.
1. Narrow Down Your Reasons
Do you want to relocate to a city with a lower cost of living and more affordable housing to stretch retirement income? Maybe you'd like to live in a more moderate climate or hope to spare your loved ones the task of clearing out decades of accumulation.
Once you identify your reasons for downsizing, you'll have a better idea of the cost and size of a house or condo you can afford. Then you'll have a better idea of what won't fit in the new home, what to take with you and what to let go.
2. Research Relocation Choices
If you're moving to a new city, search online for that city's cost of living, crime rate and quality of health care providers and hospitals. Also, look closely at the climate. For example, you may want to move to Phoenix for the warm winters. But are you up for months of spring and summer days where temps regularly top 105 degrees?
For the lowdown on livability, search sites such as BestPlaces and AreaVibes for cost-of-living information, best neighborhoods, crime rates and reviews from current and former residents.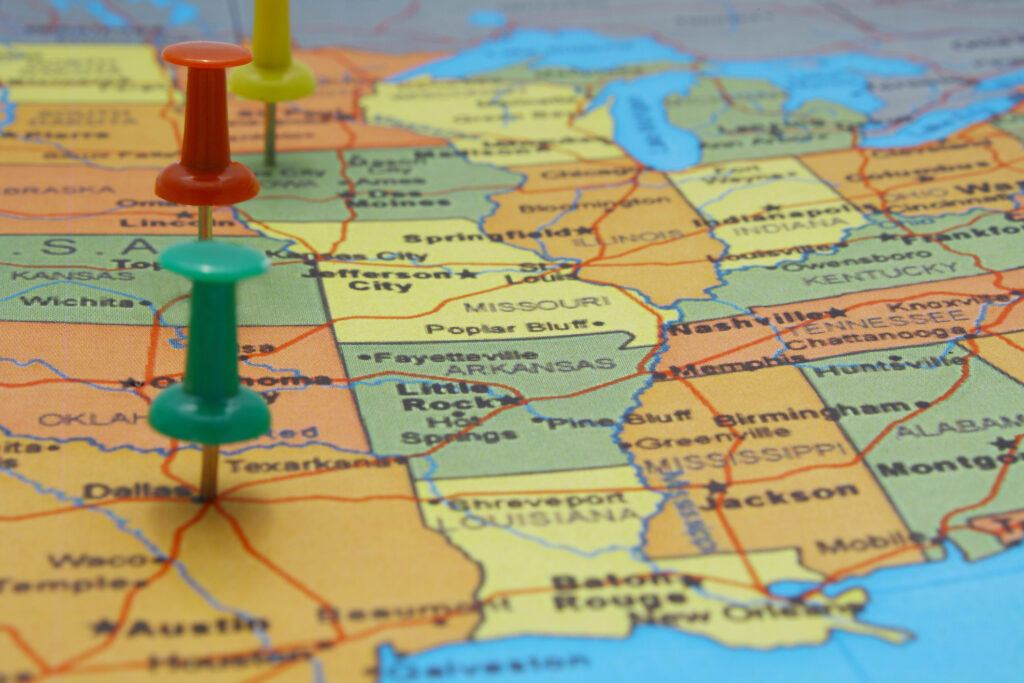 3. Contact a Real Estate Agent
Contact a real estate agent to get an idea of your current home's value and list your house when you're ready to sell. Also, get in touch with a real estate agent in the city where you plan to move. The agent can fill you in on the new destination's housing market, cost of living, quality of hospitals and more.
4. List the Ways Downsizing Will Improve Your Life
For motivation, list all the ways downsizing will improve your life. For example, if you're buying a new place outright, you won't have a monthly mortgage payment. Moving to a smaller place also means lower appliance maintenance and replacement costs. If you're moving to a condo, you won't have to spend weekends mowing or raking.
Then post the list on the fridge to remind you on days when you feel like you can't go through even one more drawer, closet or kitchen cabinet.
5. Give Yourself Permission to Be Emotional
You may get emotional when deciding what to keep or let go of. Even an old wire whisk or wooden spoon can hold sentimental value and fond memories of holidays and family dinners. Some days, you may sort through a range of emotions as loaded as those mystery boxes in your guest room closet. But that's not such a bad thing.
Going through things that represent different stages of your life may bring necessary closure. Ask a friend or family member to help on days that could bring up feelings of sadness or grief. Another person's support and perspective can help you get through an emotional day.
6. Create a Decluttering Strategy

To avoid getting overwhelmed while decluttering, use boxes, trash bags or even just temporary, separate piles to relegate items to one of three different categories:
1. Items to Donate
These are items you'll donate to a thrift store, charity or other nonprofit. Maybe you'd like your extra sofa to go to an organization that sets up homes for refugees or domestic violence survivors. Maybe you could donate kitchen appliances and utensils to a program helping emancipated foster kids with their first apartments.
You can even arrange for many thrift stores and nonprofits to pick up the items from the driveway or curb.
2. Things to Throw Away, Recycle or Shred
Some things just need to be tossed or recycled. For example, you don't need old magazines and documents you stashed in a file cabinet 15 years ago. The same goes for stuff in your kitchen junk drawer, office closet and other out-of-sight, out-of-mind areas.
Make sure you shred documents with sensitive information such as your Social Security number, Medicare I.D. or similar information that could be used for identity theft purposes.
3. Possessions to Sell
Once you have an idea of how much square footage you'll have in your new home, decide what you should keep or sell. For example, if you're moving from a four-bedroom home to a two-bedroom, you can sell that extra bedroom furniture. If you currently have two or three sofas in various rooms, maybe you'll only need one in the new space.
Go through your home and list items you won't have room for or don't want in your new home. Then post them on Facebook Marketplace, eBay or another online marketplace. You can use the money from these sales to help pay for the move.
7. Enlist Help From Others
To make downsizing more manageable, ask family members to pitch in. To speed up the process, consider hiring a professional organizer with downsizing experience. You may even want to hire a company that specializes in downsizing for a move. They can give you a price estimate and guide you to make the process easier.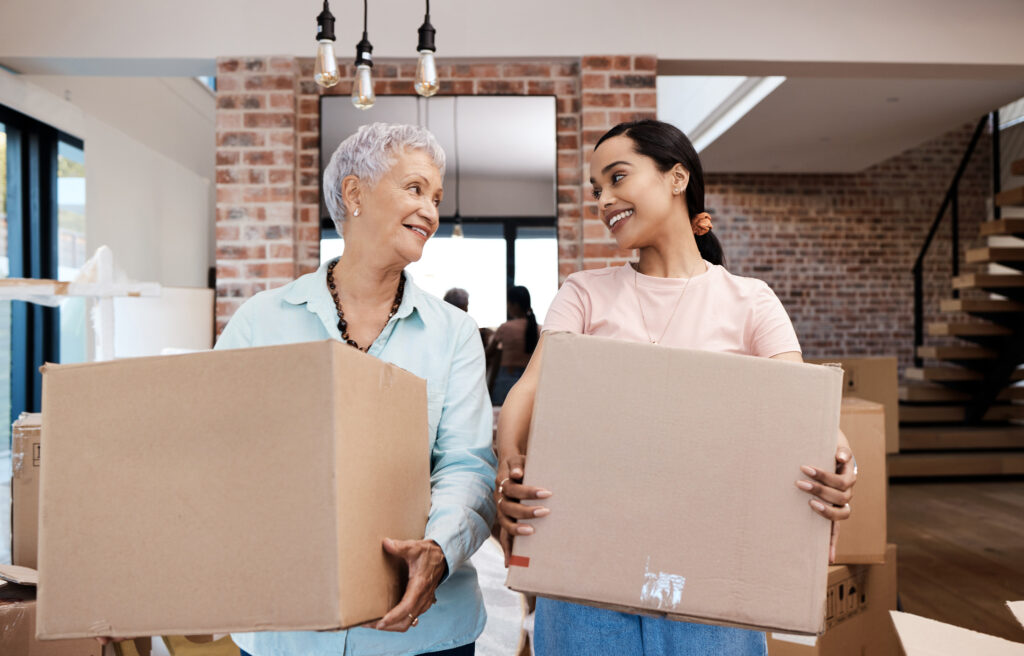 Open the Door to Your New Life
Once you downsize and move to a new home, it's time to enjoy life. If you're in a new city, volunteer for a cause you believe in to make friends. Join a walking group, exercise class, church or other social network. You may even find that owning fewer possessions and having more space and money makes you happier, too.
Did you downsize for a move to a smaller home? Or maybe you've started downsizing and have helpful tips for other readers. If so, tell us your story in the comments.