The least effective time to categorize your belongings is right after you lose them.
Property damage claims are surprisingly common. Every year, about five in every hundred homeowners file a claim. These claims usually follow a burglary, hailstorm, house fire or other disaster. But what happens if you call your insurance company to file your claim and you can't remember what items you had in the house?
When it comes down to it, it's important to know which model TV you own, the manufacturer of your sofa-loveseat combo and the year your riding mower was produced. Those seemingly unimportant details about your personal property are the exact elements your insurance company needs to speed up the claims process—so you can recoup your financial losses faster.
Still, not many of us can remember all those details, particularly while dealing with the aftermath of a home-based disaster. That's why it's so important to create an inventory of all your belongings, complete with photo and video documentation, before misfortune strikes.
What Homeowners Insurance Covers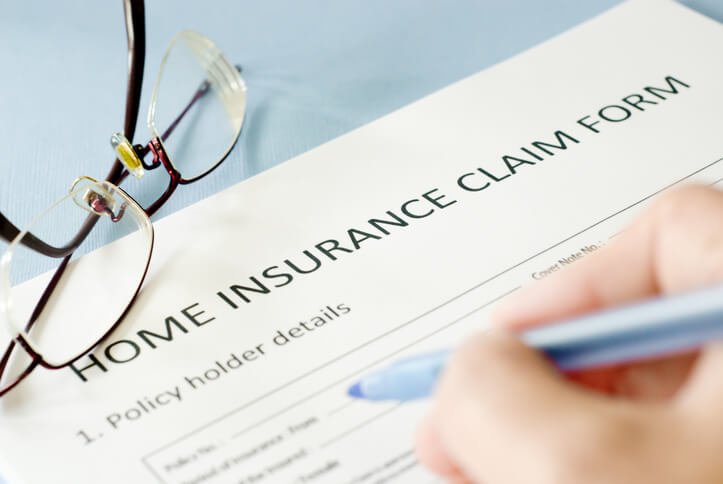 It's often helpful to get a handle on exactly what your policy covers—long before you ever need to file a claim. Taking this step can help you make sure you're carrying the policy coverage and limits that best suit your lifestyle.
In general, a homeowners insurance policy protects your home in the following four ways:
Structural: In the event your home is damaged by a disaster like a fire, hurricane or lightening, your homeowners policy can help pay for repairs. (Note that flood and earthquake coverage is sold separately and may not be available in your area. Contact your homeowners insurance company for more information).
Liability: If a visitor is injured while on your property, this coverage can help protect you. This coverage can also help if you're found responsible for injuring someone or damaging someone else's property while you're away from your home.
Additional living expenses: If your home becomes uninhabitable after a covered disaster, like a house or wildfire, this coverage helps cover the cost of your short-term living expenses.
Personal belongings: Homeowners insurance can help you pay to replace stolen or damaged items after a burglary or insured disaster, like a tornado.
When it comes to your personal belongings, most standard homeowner's insurance policies cover the loss, minus the deductible. Covered items typically include:
Furniture
Electronics
Appliances
Clothing
Bicycles
Lawn care equipment
Even exterior trees, plants, and shrubs are typically covered, up to about $500 per item. That's true whether damaged from a house fire, tornado, hailstorm, or even vandalized during a break-in.
How Much Can You Recoup After a Loss?
There are two methods an insurance company can use to figure out the value of your lost or damaged items. Each will help cover the cost of replacing your damaged or stolen stuff, but the option you select will affect the amount of your policy payout.
Actual cash value: This option considers the depreciated value of an item at the time it was damaged or stolen. For example, a four-year-old riding mower that cost $2,000 may only be worth $1,200 today.
Replacement cost: Alternatively, this method recognizes the amount it would cost to replace a lost or damaged item today. A four-year old riding mower worth $1,200 today would cost $2,000 to replace, for example.
Which should you choose when purchasing or reviewing your homeowner's insurance policy? In short, the replacement cost option will raise your annual policy premium but could save you thousands of dollars if you need to file a personal property claim.
Why You Should Create a Home Photo and Video Inventory
Long before you have a need to file a claim, it's often a money smart move to review your current homeowners insurance needs. Compare your needs to your current policy limits, so you can make adjustments. That often means making an in-depth inventory of the items in your home by chronicling your belongings, most effectively with photos or videos.
If you need to file a homeowner's insurance claim—like after a hurricane, fire or robbery, you'll need to give your adjuster a detailed description of the items that have been damaged or lost. The more thorough your home inventory, the faster the claims process will go, and the better your chances will be of recovering the full value of your belongings.
Fewer than half of all homeowners have compiled a home inventory. Among those that do have a home inventory, many haven't updated it in more than a year. Even more haven't kept a record of purchase receipts or photo or video documentation of their belongings.
In addition to speeding up the claims process after a disaster, having an inventory can benefit you in other ways. Creating a list of your belongings can help you keep track of warranties, establish how much insurance you really need (you may be under-insured currently), and clarify matters in your estate and financial planning.
A written list of your items is a great start but taking photographs and video of what you own can be especially beneficial for several reasons. One is that a visual record backs up your written list and can help you prove ownership of missing items. Another is that it can make it easier to count multiple items, like dinner plates, as well as to identify unusual items that may be more difficult to describe in words or ascertain their value. A photo or video inventory can also be easier to create if you're unable to make a spreadsheet or fill out a checklist.
How to Create a Photo and Video Inventory
Lots of tools exist to help you create your own home inventory. There are apps for iOS or Android devices as well as your desktop. Two popular options are:
But there are many more, so look around to find one that fits your needs. There are also different styles of templates and checklists, many of them available for free online. If you're already using personal finance software for your budget or taxes, check to see whether a home inventory program comes with the package. You can also do it your own way, whether that means creating a personalized system or going old-school, typing up a list and breaking out your Polaroid camera.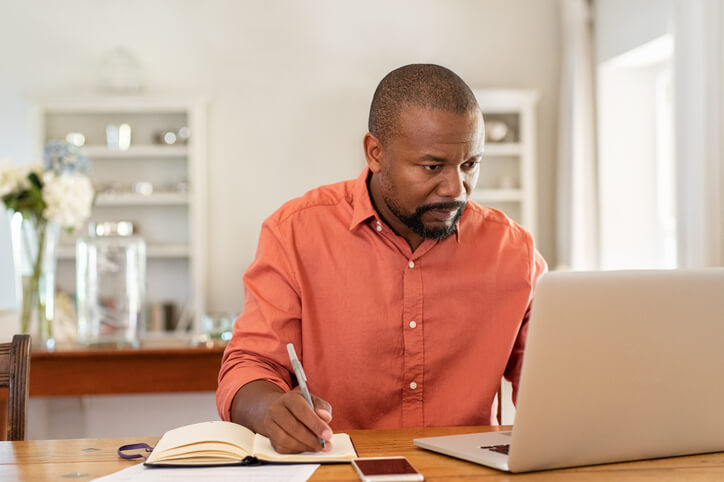 You don't need fancy equipment to photograph and film your belongings. Any camera that can record clear, color images will do. As you make your inventory, don't rush. Keep these tips in mind:
Go through your home one room at a time.
Take care not to miss storage spaces, hidden corners or items stored in closets and drawers.
As you take video of each room, describe your belongings, and make sure to capture multiple items like sets of drinking glasses.
When taking photos, photograph items separately.
Pay extra attention to big-ticket items.
Make sure to snap serial numbers and other identifying markings.
Also photograph receipts and appraisals if you have them.
And if you find the process of creating an inventory too time-consuming or complicated to do yourself, there are plenty of individuals and companies that specialize in doing it for you.
What to Include in Your Inventory
Your inventory should include as much of what you own as possible. At the very least, list larger and more expensive articles like furniture, appliances, electronics, and any special equipment you may have. It's also a good idea to list your clothing and accessories, but don't worry, there's no need to record every shirt or pair of shoes you own. When inventorying items like clothes, books, or kitchen utensils, it's enough to simply record the number of each type of item in your home. However, if any one piece was particularly pricey, note that item separately.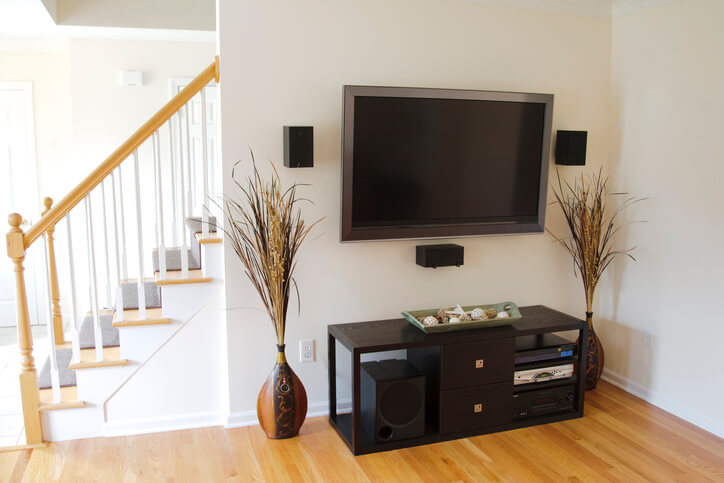 Be sure to also include items you store outside the home. Those are covered by your homeowner's insurance, policy, too, although there are generally limits for personal property stolen while away from home. That includes things life a bicycle filched from a bike rack or a gaming console stolen from a child's dorm room. In fact, personal property coverage extends to all family members who live in your home (non-family members living in the same home may want to consider a separate policy).
Where applicable, record each item's make and model name or number and serial number. Also record the length of the item's warranty, if you have one. Include where and when you purchased it and how much it cost.
Valuable items, like jewelry and artwork, may be covered under your homeowners insurance policy, but there are limitations and exceptions. If you have valuable items, contact your insurance company and check to see if you need additional coverage. Other items that may require special coverage include firearms, furs or specially crafted musical instruments.
Where Should You Store Your Inventory?
Whatever format you prefer for your inventory, it's best to create at least one back-up copy. No matter what, never store the only copy of your inventory in your home or on your computer or other device. If you're not using a home inventory app, documents can be stored with Google Docs, Dropbox, or another cloud-based digital file. In short, you'll want to make sure you store all photos and videos in a private account on a photo or video sharing service that can be accessed on more than one device. (You won't want to lose the only copy of your home inventory in a house fire!) If you don't want to open a cloud-based account, you can also simply email the files to yourself. Hard copies of documents and photos, as well as CDs and flash drives, can be kept in a safe deposit box or with a friend you trust or relative who lives some distance from you.
Once you've made your inventory and stored it safely, all you have to do is remember to keep it updated. Plan to add new items to your list several times a year, or after making any major purchases. And if you think you can't create a comprehensive inventory, don't let that stop you from recording the details of your most valuable possessions or newest purchases. While a full list with photo and video documentation is best, any kind of home inventory is better than nothing. So, take the time to do whatever you feel will make it easier on yourself should you ever need to file a claim.
The Bottom Line
The best time to create a home inventory is before you ever need one.
A home inventory is a catalog of all the personal items you own, both those kept at home and stored off-site. The more complete your home inventory, the faster and easier the claims process is likely to be. Whenever possible, include:
Purchase receipts
Warranties
Serial numbers
Photo or video documentation of personal items
Once complete, maintain your home inventory on a regular basis. Add to it whenever you make a large purchase and review the document about once a year. Keep a record of your home inventory in either a cloud-based document that is accessible by more than one device, or by keeping a back-up copy outside the home, either in a safety deposit box or with a trusted loved one.
Even if you never need to use your home inventory—and let's hope you don't!—the experience of cataloging and valuing your belongings can help you determine the appropriate homeowner's insurance coverages to carry, which can save you money in the long run.
We want to hear from you: Do you have a home inventory? Do you have any questions about creating an inventory that we didn't answer here? Let us know in the comments below.