Antiques and collectibles are generally rare, sought-after items that are often acquired for their investment value. There's nothing quite like the thrill of the antiques and collectibles hunt, which is perhaps why connoisseurs are delighted by the idea of finding that fresh, unique piece to complete their home's décor, budding collection, or even their alternative investment portfolio.
By going antiquing you may find an extraordinary, one-of-a-kind piece that can add interest to an overly styled room or make a collection worth displaying. Perhaps that's why hobbyists continue to scour antique shops, yard sales, and thrift stores for the ultimate purchase.
What Is an Antique?
What is an antique exactly? Perhaps surprisingly, the term is defined under U.S. law. According to both the Federal Trade Commission and the U.S. Customs Service, an item must be at least 100 years old to qualify for antique status. That's because bona fide 100-year-old imports of quality craftsmanship can be imported into the U.S. duty-free.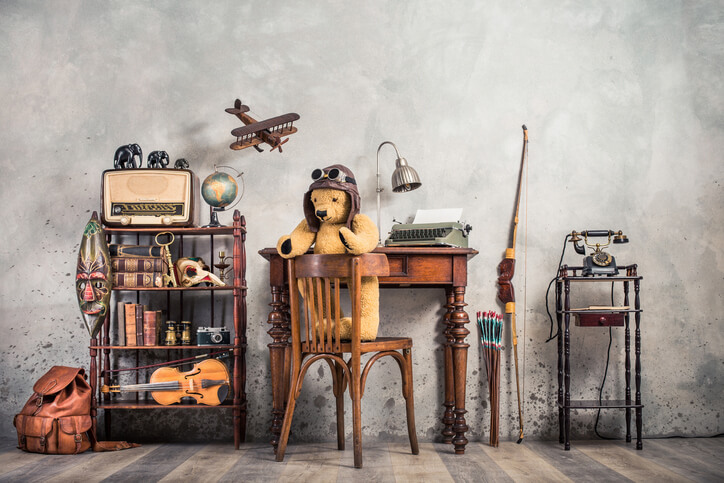 Despite the legal definition, however, there is a solid market for older items that meet the 100-year-old guideline that distinguishes an antique from a collectible or a vintage item.
What's the Difference Between Vintage and Antique Items, and Collectibles?
When it comes to the difference between vintage and antique items, an antique must be at least 100-years old. Terms like collectible, vintage, and retro are used to categorize items that aren't currently mass-produced but are more contemporary than their much older antique cousins.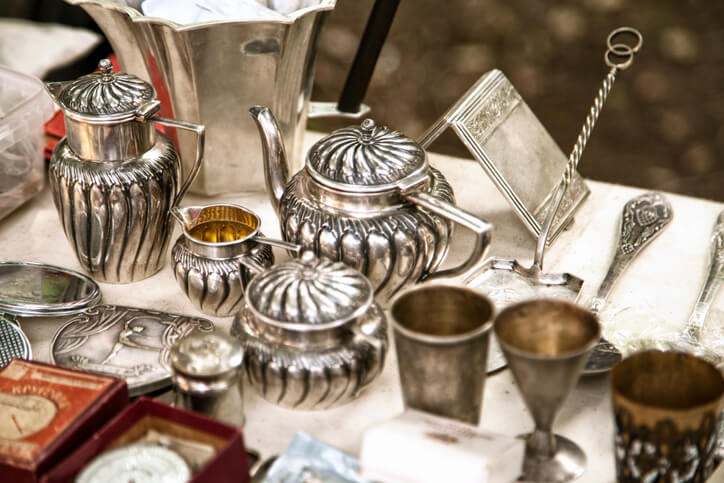 A collectible, for example, denotes an item that was once meant to be collected (no misnomer here!)—and can vary dramatically in both physical size and cost. Collectibles can include baseball cards, coins, classic cars, beanie babies, vinyl records, and even older furniture that hasn't yet reached the legal antique threshold (think mid-century modern case goods).
The term vintage, meanwhile, is vaguer. When used on its own, the term signifies a high-quality item from the past but doesn't pertain to any particular historic period. Unless an item's description includes a particular year or time range—as in vintage 1970s glam barware—the term alone is next to meaningless.
What Are the Most Valuable Antiques?
In general, "the more history and documentation you have about the piece, the more it is worth," says Beverly Solomon, antique collector and creative director of Austin-based Beverly Solomon Design. A piece's value is also dependent upon its quality, rarity, condition, and general desirability. The most valuable antiques may be pieces that have been signed; antiques that were previously owned by someone famous; or that were manufactured in a limited quantity. These may be the most valuable antiques and are likely to fetch more during resale.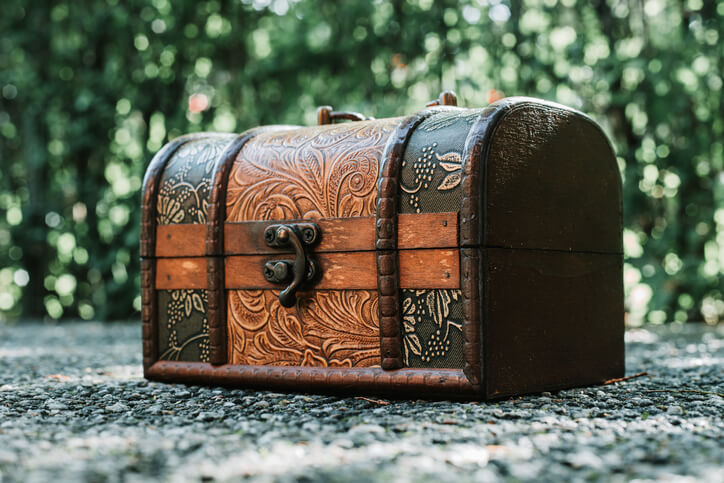 Antiques and collectibles prices also vary dramatically over longer spans of time, as certain styles—or even the art of antiquing itself—falls in and out of fashion. Gallery owners are rife with stories of high-quality antique furniture that sells for a fraction of what similar pieces once fetched or of Chinese vases that sell for a 10,000% profit. The moral? Antique and collectible markets can be financially unpredictable, even for the most experienced of collectors.
What Are the Most Common Antiques?
Still, some pieces are more common than others, particularly those on the newer side of antiquity that were once. Know what you're looking for and you could score some of the most commonly available antiques and collectibles at the most unexpected places, including your local thrift store, a consignment shop, or even online.
Common antiques like dishes and porcelain have been manufactured and available to the middle class for centuries. This means there are a lot of pieces still floating around, available for easy purchase by those with a discerning eye. Depression glass, highly popular in the 1920s, is about to reach the coveted 100-year-old mark, which makes it a great find for antique collectors.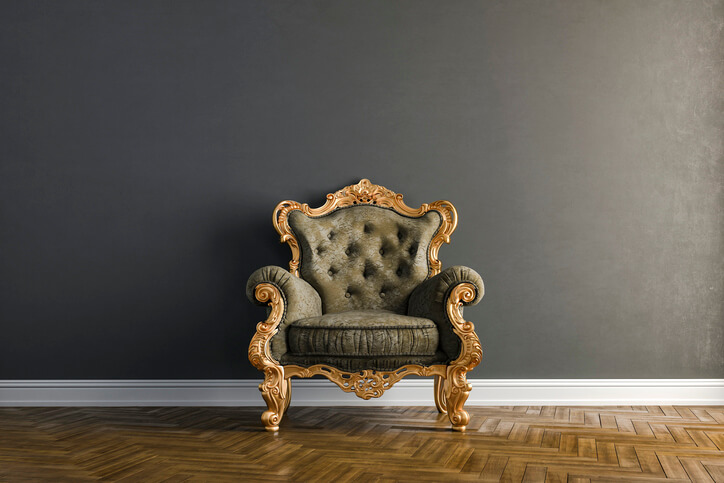 Antique farm equipment is also readily available online— and there are several specialty websites and Facebook groups—as well as resources on Etsy, eBay, and even Amazon. And, of course, there's antique furniture, which is often widely available through antique dealers, in thrift shops, and even at your local yard sale, so long as you know what you're looking for.
What Are the Most Uncommon Kinds of Antiques?
Less common are items that were never mass-produced, original works of art, or pieces that have stood a longer test of time, are usually considered to be uncommon. This includes one-of-a-kind treasures like Napoleon Bonaparte's sword (circa 1800) or the Pinner Qing Dynasty vase (circa 1740). Today's most uncommon antiques aren't all legendary, but the least common are often items that are rare, old, and well-preserved.
How Can I Tell If I Have an Antique?
There are plenty of reproductions of antiques and collectibles out there, which can make it difficult to tell if you have an authentic antique in the attic. Pottery and porcelain often have visible and well-known marks that are easy to identify if you know how to classify the marks and shapes commonly used when a particular piece was created. Silver often has a series of small symbols, and furniture often has a mark, label, or tag located on the bottom of a chair, the back of a case, or the inside of a drawer.
It's not always easy to identify a real deal antique, which can make a good guide a trusty companion when making identifications. The best course of action is to get intimately familiar with the tell-tale signs of your type of artifact, be it furniture, a porcelain doll, jewelry, or something else.
Antique Appraisal
Members of the industry trade group, the Appraisers Association of America, follow a strict code of ethics that requires member appraisers to avoid conflicts of interest—like offering to sell an antique or collectible for you—and to value items only within their areas of professional expertise. Even so, "there are no federal and state standards for certification, so appraisal schools vary widely in quality," says Mike Rivkin, owner of Antique Galleries of Palm Springs.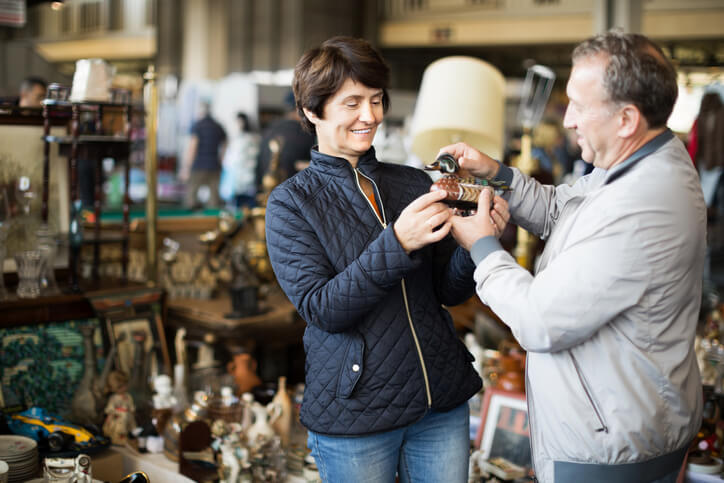 Still, if you're planning to donate or in some instances sell your antique or collectible, a certified appraisal may be required, so be sure to choose an appraiser with expertise in your item's category—be it jewelry, art, furniture, memorabilia, or something else, warns Rivkin. An antique appraisal is extremely important for how to find out how much your antiques are worth and to receive proper compensation for your piece.
How Do You Get an Antique Appraisal?
Despite differing standards, an appraisal doesn't come cheap. Expect to pay several hundred—perhaps even several thousand—dollars, depending on the appraiser's location, skill, and the time required.
If an informal antique appraisal will do, many auction houses host free community appraisal days. These verbal valuations are estimate-only assessments of what an item might earn at auction. Likewise, many major local antique shows—both permanent and traveling—will hire a professional appraiser for ticket-holding guests. So, you'll have to pay to enter the show, but the item appraisal may be free.
Many antique store owners also may offer a verbal estimate of an item, with the hopes you'll sell the piece through them. A would-be seller isn't obligated to such a sale, however; in fact, it's often wise to obtain two or three informal assessments of price, particularly if you're planning to sell. Before heading to the store, however, make an appointment, be prepared to answer potential questions about the item's history, and be upfront if you plan to have the item assessed by more than one dealer.
Still, you don't even have to leave the house in many cases to get a good idea of the price—or even an appraisal—from an online source. Prices from previous sales similar to your item can be searched through WorthPoint, Bonanza, and Amazon Marketplace. Online appraisal valuators like ValueMyStuff, Mearto, and Barnebys, meanwhile, all offer online appraisals.
What Makes an Antique a Collectible?
While an antique must be at least 100 years old, a collectible typically falls within the 50-years-old or less category and is generally an item that was once mass-produced, often for the purpose of collecting. Nineteenth-century perfume bottles, then, could be categorized as antique collectibles; 1950s-era vintage soft drink or gasoline advertising signs would not.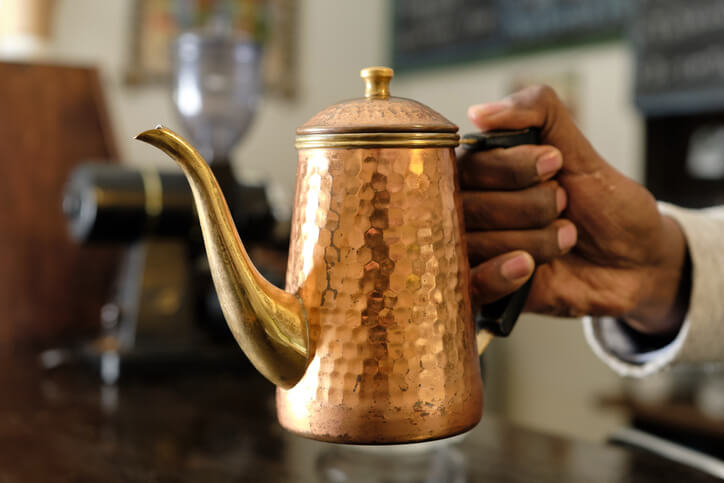 Even so, these categorizations often have little effect on an item's price. It is demand—whether from one person or part of a thriving societal trend—that typically drives the prices of antiques and collectibles.
Where Can I Find Antiques and Collectibles?
Once you learn more about the category of the item you want, an estate sale can be a great place to pick up unique, quality antiques and collectibles like furniture, picture frames (which can often be worth more than the art they display), and fine china—but it's best to arrive early. That's according to San Francisco Bay Area-based art curator and decorative arts and furniture consultant Julie Muñiz, who warns that antique dealers will start lining up about an hour before the sale is even scheduled to start.
Other hot spots to source antiques, collectibles, and vintage items include antique shops, dealers, consignment stores, and even garage sales and flea markets. Still, before heading out for the hunt, read up on your market. "Like collecting anything, the more you know, the more likely you are to make good choices and the less likely you are to be cheated," says Solomon. "Study what characteristics are real, as well as the characteristics that fake and doctored antiques often have."
Antique Dealers
Buying from an will likely cost more—"most showroom antiques are priced at two to four times their intrinsic value," warns Solomon—but dealers often bring a breadth and depth of knowledge to the table, which likely increases the likelihood of an item's authenticity (still, be warned: reproductions, both intentional and unintentional, abound in the marketplace).
Dealers often know more than hobbyists about where to find antiques and collectibles, how to price them, and how to assure an item's legitimacy. This can make a dealer a valuable partner when seeking or researching a particular piece.
Antique Shops
Even if you do buy through a dealer, many shop owners are willing to haggle, so don't be afraid to try. "Like any investment, the money in antiques is made on the buy," says Solomon. "If you make a great deal on the buy, odds are in your favor that you will always be able to recoup [your investment] or make a profit on your investment."
Still, experienced antiques and collectibles shoppers will almost always get the best deals by buying from those who don't necessarily know the value of the item, which makes thrift stores and yard sales prime spots for cost-conscious buyers.
Where Can I Sell Antiques?
If you're asking yourself "where can I sell ?" local antique dealers will often buy high-quality items, but you can expect to receive 25%-50% less than the retail price. Enter the shop prepared with all available information about your piece and have a good idea of its valuation before accepting a price from a professional.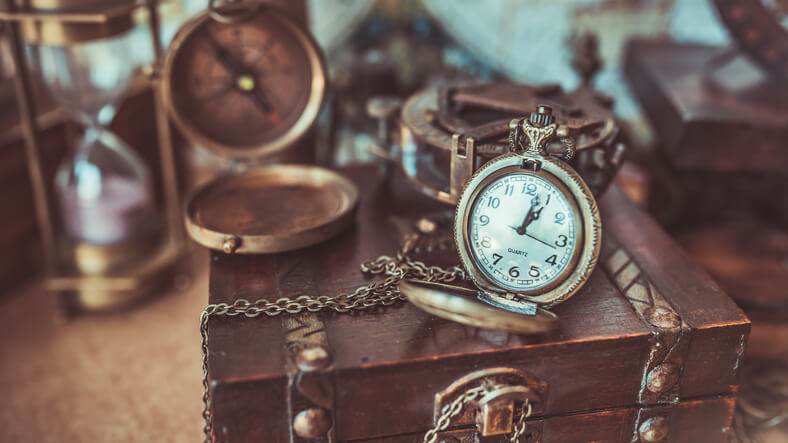 Art and antiques powerhouses Sotheby's and Christie's maintain offices across the globe, buying and selling some of the world's most exceptional objects. Still, even for those with premium items to sell, "those firms are fussy and turn away most inquiries," says Rivkin.
If you'll be selling antiques from home, online antique markets like GoAntiques, TIAS, and Ruby Lane have proliferated in recent years, and fees are substantially lower than what you'd find at one of the major auction houses. (Ruby Lane charges 19 cents per item, an escalating maintenance fee, and a one-time set-up fee of $100, for example.) There's also eBay and Craigslist for more practiced sellers who know how to market and value their product with a lower level of computer-generated assistance. This is another way for how to find out how much your antiques are worth. Speaking to a professional is always a good idea but do some research beforehand.
If you're more interested in offloading an item than making a profit, consider a garage sale, consignment shop, or thrift store donation.
How Do I Store Antiques?
Whether you plan to store or display your antiques and collectibles, certain conditions are more detrimental to the aging process than others:
Humidity should be kept at around the 50% mark—too much moisture in the air can create an environment for mold, rust, or even insects to thrive; with too little moisture, organic materials can shrink or crack.
Store items away from the harsh effects of direct sunlight, which can fade colors and dry out materials.
Maintain a steady temperature, making changes gradually. Extreme swings between warm and cool can create cracks in the glaze of ceramics or in glass.
"The best part about collecting art and antiques is that you get to live with them," adds Solomon. When displaying treasured items at home, consider cool hallways and rooms without windows.
For those who prefer to preserve and store their items, place them where they're least likely to be disturbed. Wrap small items in acid-free tissue and place them in a box, suggests Muniz. "If you have a large, framed piece, even just wrapping it in a blanket will help protect it from being bumped around," she adds.
Antique Insurance for Vintage Items, Antiques, and Collectibles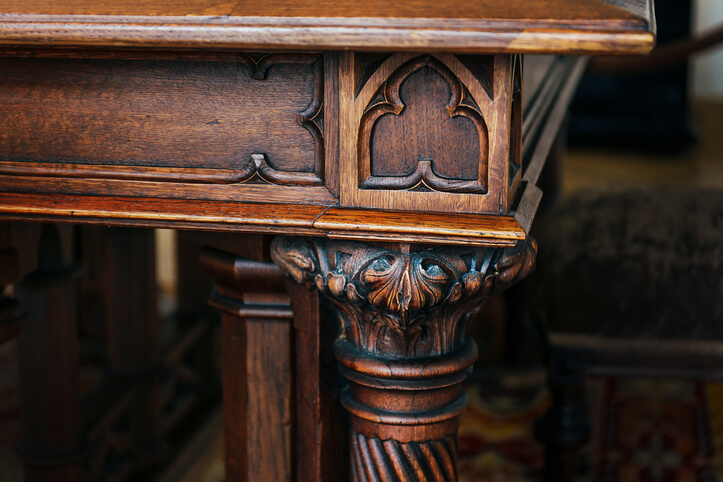 In many cases, a homeowner's insurance policy will cover the cost of antiques, up to a certain value. If you have a considerable collection—or even one high-value piece—it may be worth the cost of an additional policy or an umbrella on your existing policy. To insure an antique or collectible, most insurers will require a certified appraisal—those online assessments and estimate valuations won't be enough here. "I often advise my clients to have the insurance company send an appraiser of their choice before you pay for antique insurance," says Solomon. "That way, there are no questions asked when you file a claim."
In the end, whether you're looking to decorate a home, enhance a stored collection, or even reduce your carbon footprint by buying used, the search for antiques and other vintage-era items can be rewarding. Getting to know the market will only enhance the thrill of the hunt. And once you find the perfect piece to fit your new or growing collection, considering antique insurance is always a good idea to protect your items and ensure you can continue your new thrilling hobby for the long-term.
Have you had success with buying or selling antiques? What about with antique restoration? Take a minute to share your favorite strategies and techniques. Other buyers, sellers, and collectors will thank you—and we will, too!