Do you remember when summer was all about fun in the sun, eating ice cream, going on adventures and just hanging out?
Bring back those carefree days by celebrating some fun and weird holidays with your loved ones this summer. These special days are all about acting silly, connecting with others, eating and drinking, kicking back and relaxing (and even doing a few productive things too). So put these weird holidays on your calendar and get ready to have some fun.
Eat and Drink
Summer is a great time to enjoy everything from ripe homegrown tomatoes to sweet tea to thick milkshakes from the local ice cream shop. Indulge your taste buds with these food-themed summer holidays.
Take advantage of the season's bounty with National Corn on the Cob Day (June 11), Eat Your Vegetables Day (June 17) and Watermelon Day (August 3). Plan on heading to the farmers' market or local produce stand on those days.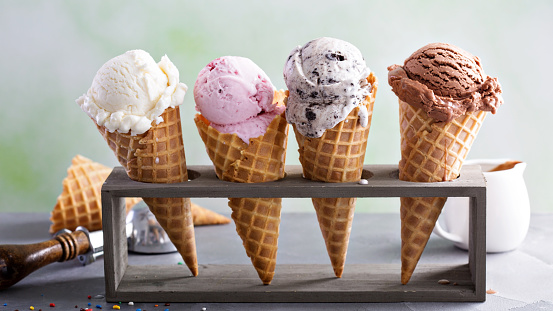 Life is all about balance, so treat yourself and your loved ones on National Doughnut Day (June 3), Onion Rings Day (June 22), Chocolate Pudding Day (June 26), Corn Fritters Day (July 16), Gummy Worm Day (July 15) and Junk Food Day (July 21). Beat the heat with cold sweet treats on Ice Cream Day (July 17) and Creamsicle Day (August 14).
If you'd like to get fancy, celebrate Caviar Day (July 18) and Culinarians Day (July 25), a holiday for chefs and cooks. Dust off that Julia Child cookbook and try your hand at a recipe that takes all day. And if you get tired of cooking and just want an excuse to grab some burgers, nuggets or fries, there's National Drive-Thru Day (July 24) — a day to toast this very American tradition that got its start in the 1920s.
And make sure to save room for dessert! Indulge with National Chocolate Pecan Pie Day (August 20), Spumoni Day (August 21) and Eat an Extra Dessert Day (September 4) — a perfect way to wrap up the summer as it's the day before Labor Day 2022.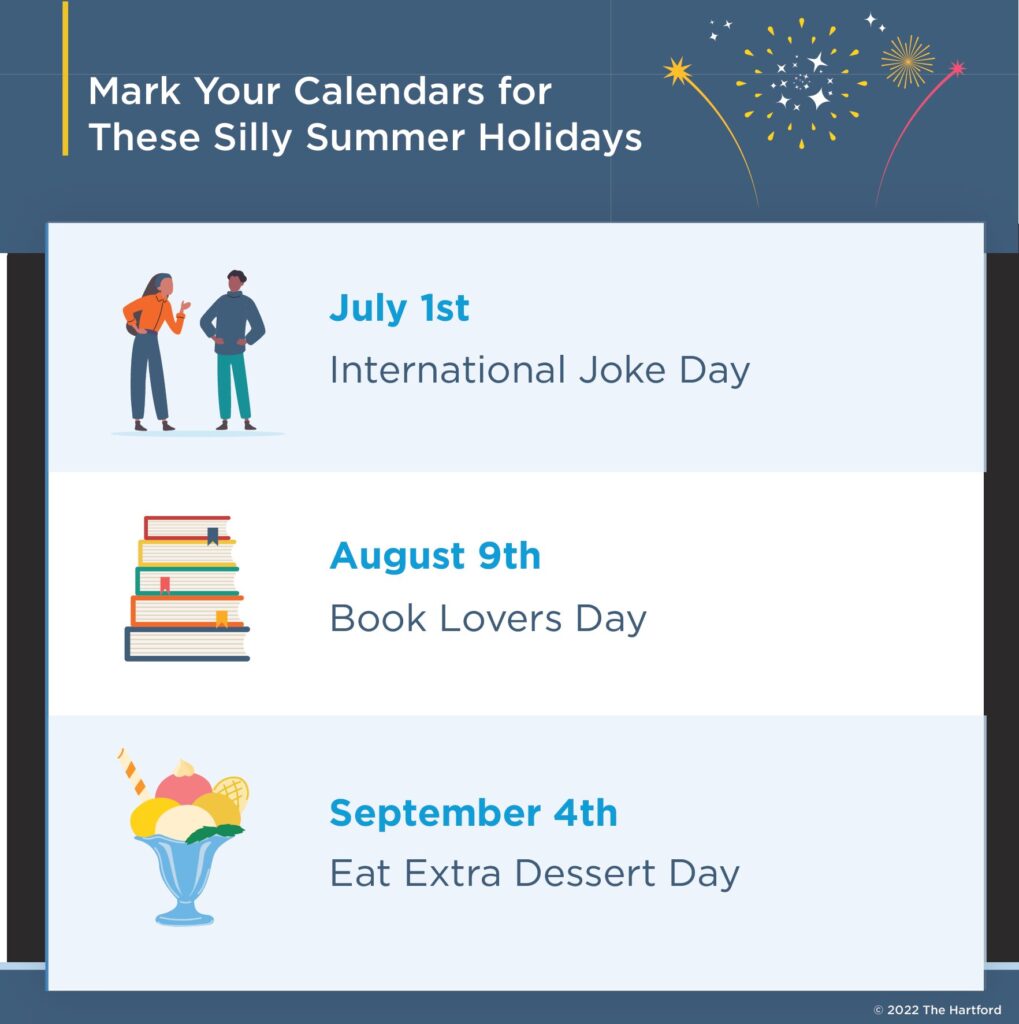 Get Silly
There are plenty of wacky summer holidays that will let you indulge your inner child or have a blast with your grandkids or other kids (or kids at heart) in your life.
Do everything twice on Repeat Day (June 3), a holiday that, as its name suggests, is all about repeating yourself. That might mean saying the same thing over and over, repeating after your grandkid until they crack up laughing or re-watching your favorite movie (extra points if it's "Groundhog Day").
If your friends and family have heard all your jokes more than once, learn a few new ones on International Joke Day (July 1). On No Rhyme or Reason Day (September 1), pepper your conversation with words that don't rhyme with any other words in the English language (a few to get you started: orange, chimney and silver). And celebrate your quirks on Embrace Your Geekiness Day (July 13).
Other silly summer holidays to put on your calendar: World UFO Day (July 2), Teddy Bears' Picnic Day (July 10), Yellow Pig Day (July 17), Pi Approximation Day (July 22), Take Your Pants for a Walk Day (July 27), Bow Tie Day (August 28) and Frankenstein Day (August 30).
And don't forget Bison-Ten Yell Day (September 2), maybe the silliest holiday of all. A play on the word "bicentennial," this weird holiday encourages you to celebrate the "200th anniversary" of a fictional character. So, whether you choose Albus Dumbledore, Baby Shark, Captain America or someone else entirely, go all out and celebrate their big day. Bake a cake, put on a costume, throw a party or make up a song in their honor.
Connect and Share
Summer also is a great time to reconnect with those around you, from family to friends to pets.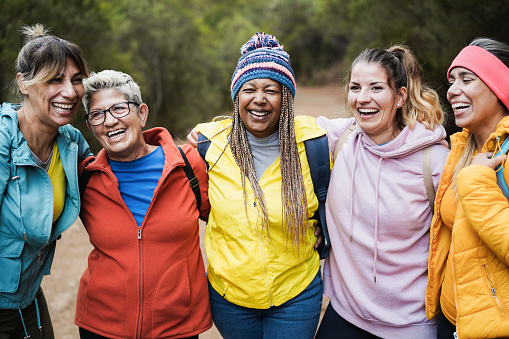 Send a card, schedule a video chat or spend the day with your favorite pal on Best Friends Day (June 8), and present a flower to someone special in your life on Red Rose Day (June 12). Send a flurry of emojis to a friend or challenge your grandkid to a chat using only emojis on Emoji Day. Fun fact: it's on July 17 because that's the date displayed on the calendar emoji.
If you have kids, celebrate them on Son and Daughter Day (August 11). On Middle Child Day (August 12), give a special middle child in your life some undivided attention and fanfare.
If you have furry friends in your life, let them know you love them on Hug Your Cat Day (June 4), Take Your Dog to Work Day (June 24) and Dog Appreciation Day (August 26).
Kick Back and Relax
Summer is all about celebrating the sun, so don't miss National Daylight Appreciation Day (June 21), a day to bask in the sunlight of the longest day of the year. Take some time to just sit in the sun (with sunscreen, sunglasses and a floppy hat, of course.)
If you're always trying to get more organized, take a break on Pandemonium Day (July 14), a day to ignore the calendar, throw away the schedule and appreciate the beautiful messiness of life.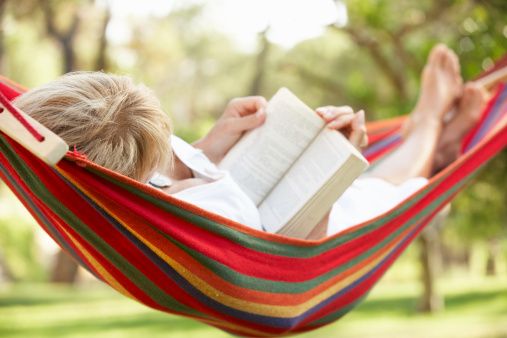 On Book Lovers Day (August 9), kick back in a lounge chair with a cool drink and a summer read. Plan to do nothing on Lazy Day (August 10) and to take another day off on Relaxation Day just five days later (August 15). That's a great day to take a nap, get a massage or otherwise practice a little self-care.
Do Something Fun
There's no time like summer to try something new, start up a hobby or plan an outing. If you've always wondered how jugglers keep so many balls in the air, try your hand at it on World Juggling Day (June 18). Grab three or more bananas, tennis balls or any other objects you have around and get juggling.
Did you grow up going to drive-in movies? Drive-ins have made a comeback in recent years, so pop some popcorn, hop in the car and take in a flick with someone special on Drive-In Movie Day (June 6).
Pull out your picnic basket, pack some sandwiches (or something fancier) and pick a pretty spot to enjoy International Picnic Day (June 18). The next day, take a leisurely walk in nature on World Sauntering Day (June 19), a day dedicated to enjoying nature and, well, walking slowly.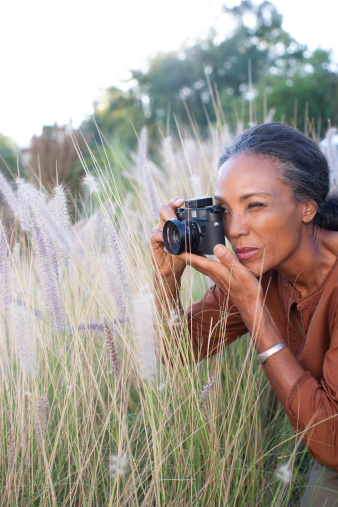 If you enjoy photography, take a moment on Camera Day (June 29) or World Photo Day (August 19) to walk around your neighborhood or head to an interesting spot and snap some shots to share on social media.
If you've ever wished on a shooting star (or wanted to), Meteor Watch Day (June 30) is the time to wait for nightfall, grab a blanket and head to your back yard, deck or a nearby park. Lie on the ground and look up at the sky to see if you can spot a shooting star. Take your grandkids along to make some memories.
Always wanted to learn an instrument? Take a lesson or just listen to some weird instruments on Uncommon Musical Instrument Day (July 31). Learn about the following odd instruments: cimbalom, stylophone, yaybahar, theremin and crwth — an ancient Welsh instrument. Or make a weird instrument with the grandkids. Instructables offers plans to make a one-string banjo, "boomwhackers," a "flarinet," and more.
And as summer wanes, take advantage of the nice weather one last time with Eat Outside Day (August 31). Surprise your family by moving your kitchen or dining table outside and setting it up just like you would in the house.
Get Stuff Done
It's true that summer is the season for basking in the sun and going on vacations. But for productivity fans, there's one day to work as much as you want: Workaholics Day (July 5). And don't forget Insurance Nerd Day (July 18), the perfect time to check your auto and home insurance policies and make sure you have the right coverage for your current needs. Getting those details sorted out will give you peace of mind to let loose and forget about your cares for the rest of the season.
Are you inspired to celebrate any of these fun, odd and unusual holidays? Leave a comment to let us know what's on your calendar this summer.