Even amid the most modern of home decor, finding antiques—particularly the right pieces—can bring an unexpected element of interest to just about any room. Still, homeowners and decorators are far from the only antiquers whose joy is sparked by finding an old, cherished item and giving it new life as a part of a treasured collection. Many people find the adventure of antiquing to be one of their favorite hobbies in retirement.
Some people make a profit by selling antiques to avid aficionados; others enjoy exploring the story each piece has to tell about its unique journey, or revel in the nostalgia an unearthed childhood-era item can beget. No matter the motive—or price point!—there are many different places to uncover antiques, both in person and online. Here are eight places to explore.
1. Check Your Local Flea Markets for Antiques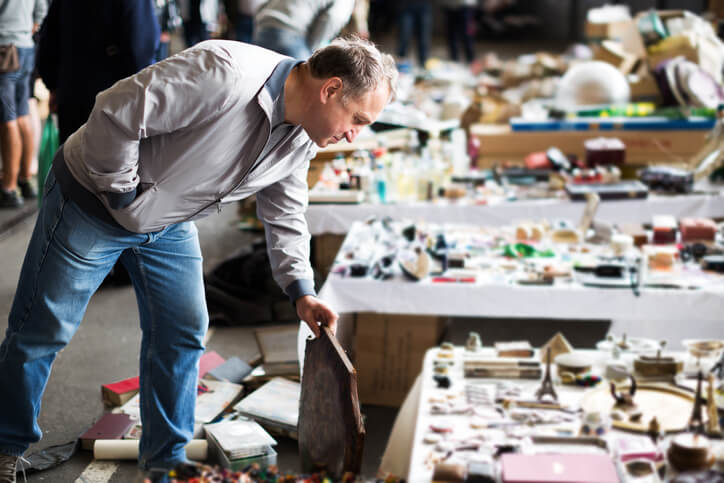 When it comes to flea market shopping, the early bird really does get the worm. Deals are often made in the parking lot, before the market even opens. Antiques dealers show up early, scout out other vendors, and sometimes resell early-morning finds later for double or triple the original price.
Still, a flea market can be an antiquing paradise, whether looking for furniture, jewelry, or other types of collectibles or trinkets. The trick is to come early and prepare. Bring a tape measure, a magnifying glass (to identify markings of value on jewelry or other fine goods), and a flashlight, particularly if it's not yet daylight or the indoor lighting is dim.
2. Don't Discount Your Neighbors' Garage Sales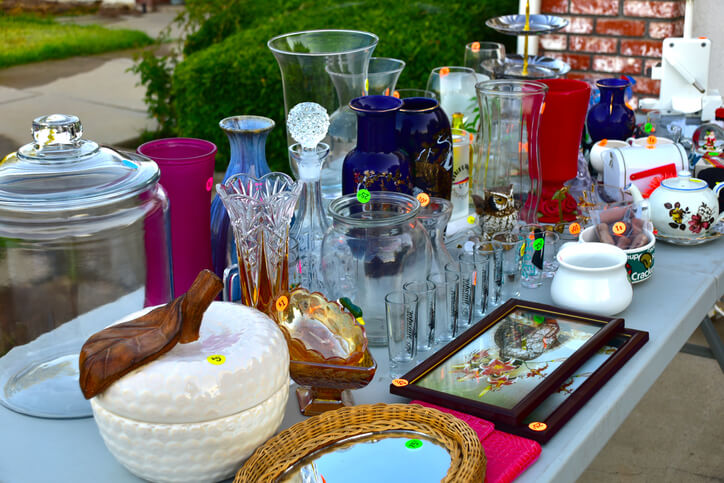 Late sleepers, meanwhile, can clean up around noon at the neighborhood yard sale. That's because sellers—who have been awake since 5 a.m.—are more likely to make an attractive deal later in the day, just as they're about to wrap things up. That makes these pop-up rummage shops a great option for finding valuable antiques and collectibles at bargain basement prices. You never know what treasures you'll uncover.
To prepare, check online listings and local neighborhood groups and pages. Create a game plan for which sales you'll hit first; try using websites and apps like Garage Sales Tracker or Yard Sale Treasure Map to home in on items you want within your geographic location. Also, come prepared with a list of questions for each seller. Is the item a family heirloom? Where did they purchase it? And can you offer a better deal?
When it comes to yard sales, negotiation is expected, and honing the skill can regularly lead to high-quality buys at unexpectedly low prices. Finally, come prepared with cash. Even in today's digital age, the vast majority of yard sale peddlers don't have a credit card scanner or peer-to-peer cash transfer app at the ready.
3. Thrift Shops Yield Unexpected Treasures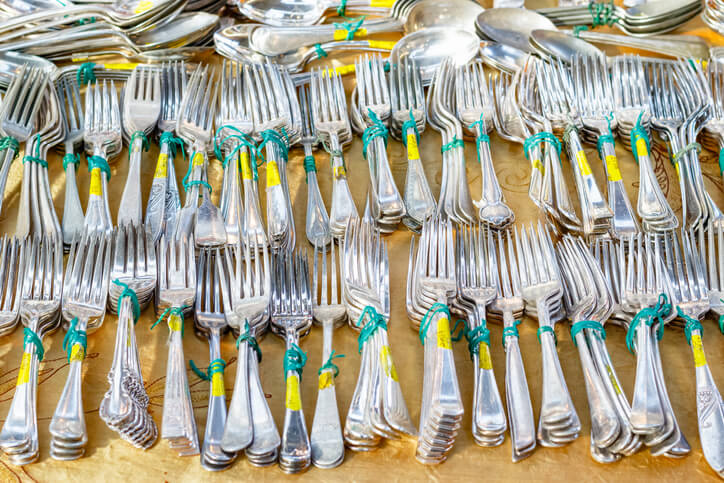 Knowledgeable antiques shoppers know that thrift stores are often a great option when searching for hidden gems. Not only is new merchandise donated every week, but many donors don't know the value of grandma's old silver flatware or that rare old board game with all its pieces intact. "Never pass up a thrift, junk, or antiques store," says fine art appraiser Helaine Fendelman. "Bargains are everywhere."
The best thrift store shopping often happens during peak spring-cleaning season, when attics and basements are decluttered and donations are often at their annual high. You can often find the best selection on weekday mornings, when there is less foot traffic within the store.
4. Shop Estate Sales for Classics Antiques That Stand the Test of Time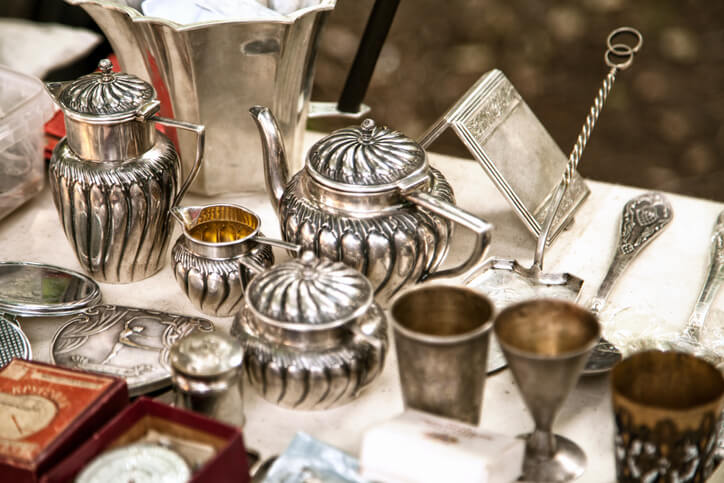 Another fine option for successful antiquing is the estate sale or liquidation, which sell off a person's entire estate, usually after death. Some are individually organized by owners or heirs, but many are put together by a professional estate liquidator, who has the know-how required to price high-end items accordingly. These sales can be a great source for hard-to-find items or antiques from another era. Still, they aren't typically where you'll find the best bargains.
Successful estate sale hagglers know to wait until the latter half of the sale to ask for a reduced price. The pros who organize these events usually wait for top-dollar purchases to lag before reducing prices. In fact, a liquidator's website could list merchandise in the weeks leading up to a sale. It can help to review these listings when looking for a specific item that could sell in a snap.
Individual estate sale agents in your area may offer email notifications of upcoming sales. To cast a broader net, use a search tool like EstateSale.com, EstateSales.NET, or even Craigslist.
5. Make a Day of Visiting Local Antique Stores and Malls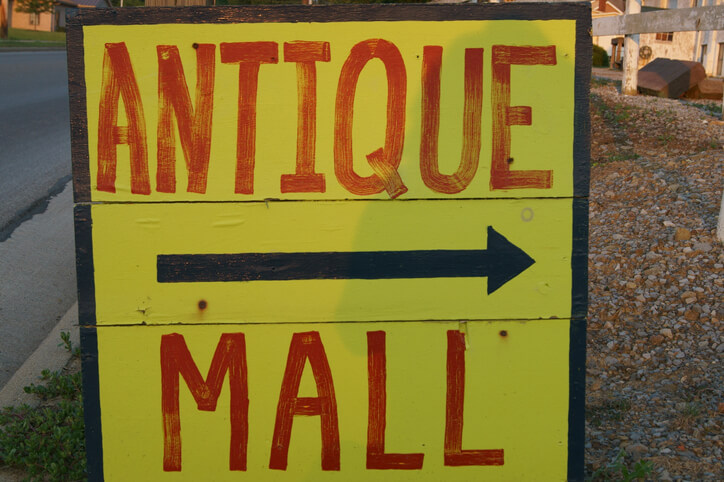 An antique mall brings together many different sellers, creating an awesome opportunity to spend the day searching for unexpected treasures. Antiques are individually owned and curated within each merchant's designated booth, somewhat like a permanent indoor flea market. Even so, purchases are made at one central location, typically a front counter, and the market proprietor later settles accounts with each individual seller.
Check out antique mall curation site AntiqueMalls.com or the broader AntiqueTrail.com to find a mall near you. Or plan a trip to one of the nation's most famous antiques bazaars like those found in Adamstown, Pa. (otherwise known as Antiques Capital, USA), Buchanan, Va., or Stillwater, Minn.
6. Shop Online Antique Shops, Where You Can Purchase From Home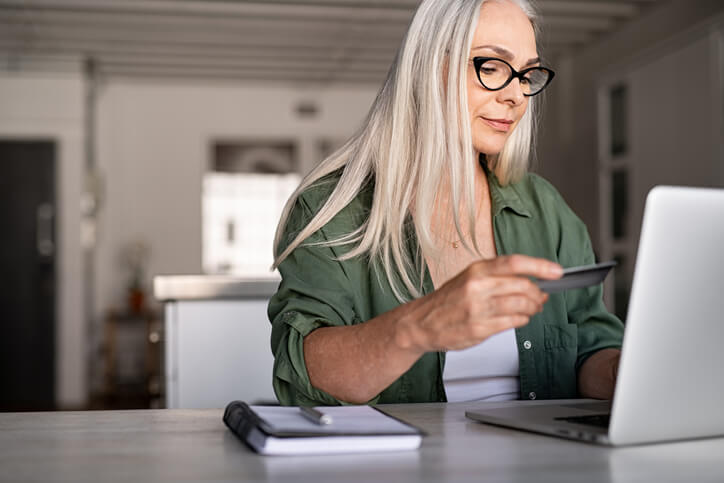 Online shopping increases the available variety—meaning you could score a hard-to-find antique to complete a room or finish a collection. But shopping from afar also makes it more difficult to verify an item's authenticity or condition. In short, successful online antiques shoppers usually trade travel time for research.
As with any antiquing purchase, it's important to find out what a particular item typically sells for. Bidding platforms like EBTH or online auction sites like LiveAuctioneers have historical bidding results available. These can help a buyer make an informed decision. Then, consider the quality of the antique itself. Look for high-quality photos, detailed shots and angles, and thorough descriptions. Poor photo quality or a flimsy description—or lack of one at all!—often can be a bad sign. If you're not sure, trust your gut.
Many in-person antique stores offer an online shop, too. But there are also many virtual antique malls like Ruby Lane, 1stdibs, Sotheby's and Chairish. These online havens add a layer of safety. Each has a return policy in case an item doesn't meet expectations.
7. Experience the Excitement of In-Person Antique Auctions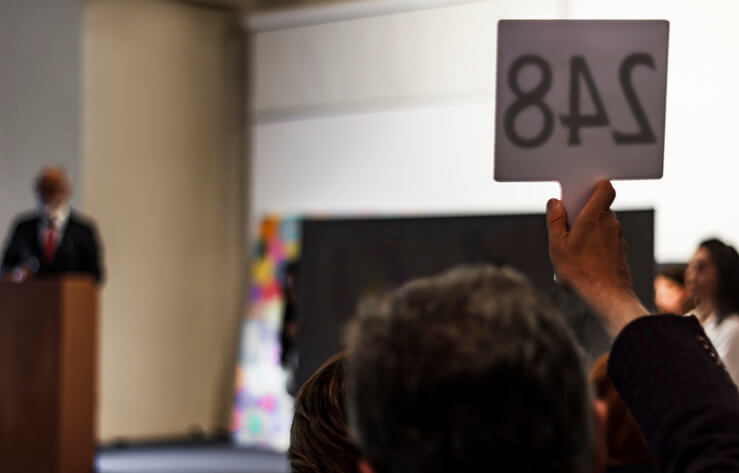 Auctions tend to be organized by theme or era, which can make this medium an excellent place to find a specific type of antique, be it furniture, a military collectible, Chinese art, or more.
Live auctions can be found online through search portals like LiveAuctioneers or GoToAuction.com, where you can search by geography and for auction categories that suit your fancy. Some sellers preview items online in the days or weeks before an in-person sale. So, you may save travel time and expense by perusing listings before you arrive. Some even offer bidding by telephone or absentee form, which could save you a trip, or broaden your search area. Still, items are typically sold "as is," so a careful in-person examination is often a savvy purchasing strategy.
8. Bid at Online Antique Auctions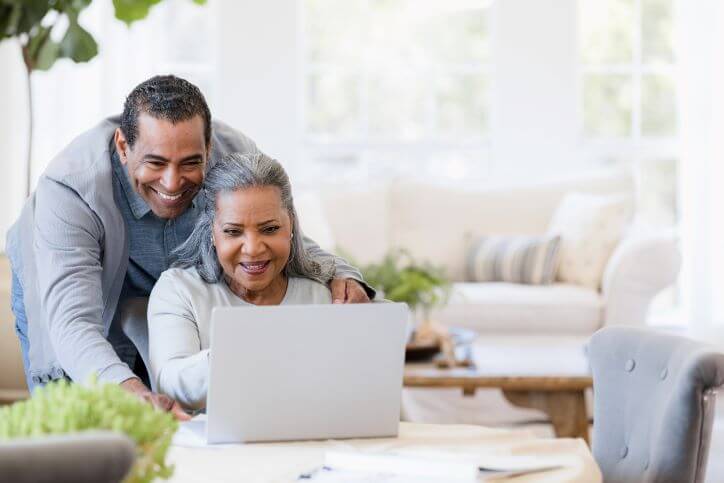 If you'd rather not leave the house (or just want to search a wider geographic area), you can check out online auctions, which allow for antiquing finds from pretty much anywhere in the world. Buyer beware, though, because shopping from a distance can make it difficult to determine an antique's quality or verify authenticity. Experienced online antiques shoppers research sellers beforehand, to help avoid the unscrupulous.
Read comments left from previous buyers, check the seller's ratings, and make sure you're working with a merchant who accepts a safe payment method like a credit card, secure online payment system, or an escrow service recommended by the auction site. Red flags include sellers who only accept wire transfers, money orders, or cash.
The hazards of online shopping aside, it can be tricky to navigate an online auction, particularly if you don't start out with a plan. Research desired items ahead of time and know your bidding limit. It's all too easy to get excited and overspend.
While you're at it, find out what other fees may be associated with your purchase. Is there a buyer's premium (sometimes up to 30%)? A shipping fee (which could be hefty for large items or international delivery)? Knowing these costs ahead of time can help you calculate your true high bid for an intended purchase.
There are two types of online auctions: those hosted by auction houses, where you watch the auction in real time, online, and those that take place on longer-term bidding websites like eBay. The former can be found through host sites like LiveAuctioneers or Invaluable, which allow you to register online through your phone or computer and then bid remotely.
Putting It All Together
In the end, the art of antiquing includes more than just a visit to your local antiques shop or early-morning yard sale shopping. With the rise of virtual shops and auctions—as well as in-person malls, thrift stores, and flea markets—there is almost unlimited opportunity to find the perfect piece to complement your existing collection, finish a room, or refinish and resell to eager buyers.