Here's a rundown of how technology is helping us with personal improvement, caregiving for family members, and personal safety. If you're not using mobile apps to help you accomplish these things, they may be worth a serious look.
Personal Improvement Technology
The keys to living longer include staying active, continually growing and learning, and staying on top of your health and medical needs. Today's technologies can help you more easily do all of the above.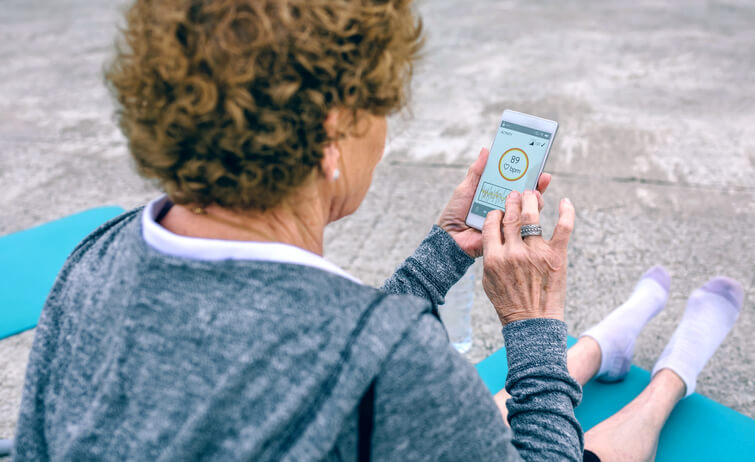 Healthcare Management Apps
If you take medications or need reminders to check your insulin, blood pressure, or other health indicators, there are apps available to help you stay on track.
These tools are growing in popularity. Consider these apps to help you manage your health.
Fitness Apps
It is well established that increased activity can add to life expectancy, and fitness tracking has become one of the most popular ways to use technology for health.
A recent study published in Digital Health found that, among participating adults ages 50 and older, 24% of all smartphone users and 26.5% of all tablet users used one or more mobile applications to track physical activity. Of those who used a smartphone or tablet to track their physical activity, 51% reported using it daily. Among the most popular ways to track (and potentially boost) activity include wearables such as Fitbits and other fitness trackers, as well as apps:
MyFitnessPal (free) helps you keep track of your nutrition and activity, tracking calories and ingredients, and logging your activities.
MapMyWalk (free) will log your walk or run, keeping track of your distance and routes and helping you meet fitness goals.
Mindfulness Apps
In addition to boosting physical health, our tech devices can help boost our mental health. These apps are intended to ease anxiety and mental stress and improve focus.
Headspace (free) helps you relax and sleep better with guided meditations and mindfulness techniques that take just a few minutes each day.
The Mindfulness App (free for seven days, then $9.99 per month) offers personalized guided meditation sessions, mindfulness courses, meditation reminders and mindful notices to keep you focused throughout the day.
Calm (free for seven days, then $14.99 per month or $69.99 per year) helps you learn the life-changing practice of meditation with breathing exercises, sleep stories to help you fall asleep, classes taught by renowned experts, nature sounds and music to help you relax.
Caregiving Technology
If you're caring for an aging parent or other relative while continuing to manage your own household, career, and life, technology may help you find balance and keep all your bases covered.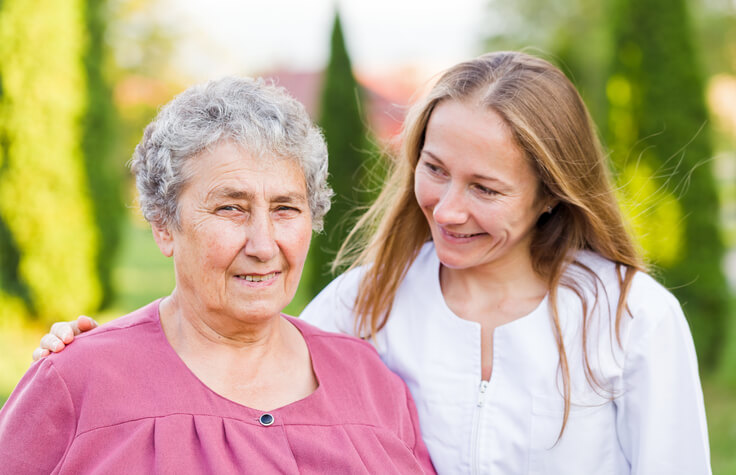 Technology for Managing Health Information
Apps can help you safely and securely manage your loved one's health information, such as insurance coverage, medical files, and medications—even emergency response, organ donation, and advance directive information.
If you share caregiving duties with others, such cloud-based apps can allow you to share access to your loved one's information and sync events on your calendars to make sure everything is covered. Consider these:
CareZone(free) allows you to store medication information, insurance information and online account credentials; document symptoms; keep track of appointments; access timely tips and relevant health information; and share securely with others.
FollowMyHealth(free) allows you to communicate securely with your loved one's healthcare team, schedule appointments, view test and lab results, request prescription refills, and pay outstanding bills.
MyDirectives(free) allows you to record and share your (or your loved one's) organ donation status and healthcare directives information in case of an emergency.
Patient Monitoring Apps
As the caregiver, you have to get away from time to time. When you do, mobile apps can provide round-the-clock patient monitoring.
eCare21 (free) is used in conjunction with wireless monitoring devices, such as your loved one's smart phone, allowing you to track their glucose, heart rate, calorie intake, medications, activity, and sleep from wherever you are.
Medication Monitoring Apps
Similarly, a number of apps allow you to stay posted on whether your mom or dad has taken medications at the right time and in the right dosage.
Medisafe (free) tracks medications and reminds your loved ones to take them at the right time and in the right dosage.
PillDrill (free) will also remind your parent when to take their meds and notify you when they've done so. It's an easy way to keep tabs when you can't be with them all the time.
Location Sharing Technology
GPS technology on your smartphone or mobile device allows you to keep up with family members (and allows them to keep up with you).
Life360 allows users to check in and see where their loved ones are located at any time of day or night, helping increase both your peace of mind and your family's ease of communicating with each other.
More than 90% of adults ages 50 and up own a computer or laptop, and 70% own a smartphone, according to AARP research. If you have one of these devices, you also have access to a growing assortment of emerging technologies focused on personal safety and wellness.
Personal Safety Technology
When you don't have to worry about personal safety, you can be free to shop, travel, visit friends and do whatever you like without fear. These apps and technologies allow you to stay active, do the things you enjoy, and feel secure.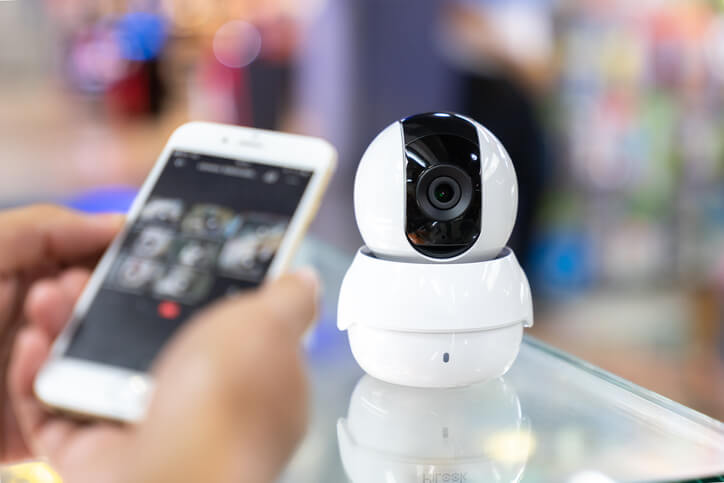 Emergency Alert Apps
Apps like Noonlight (formerly SafeTrek) and StaySafe allow users to discreetly call for help if they're in a situation that feels unsafe. When you hit the alert button, you have a short amount of time to enter your PIN to show you're safe. If you don't enter your PIN, local police will be alerted and given your location.
Home Security Technology
A number of apps and technologies are available to help users keep their homes safe. Beyond the standard alarm systems, there are affordable security cameras like Ring.com, which offer companion apps to allow you to see who's at your front door from wherever you are—whether inside your home or away on vacation.
Safe Driving Technology
As we age, it can be increasingly important to monitor our driving habits for safety. Telematics is a branch of technology that uses GPS and onboard diagnostics to gather information about a driver's on-road activity, such as:
braking and cornering speed or acceleration
the amount of time spent behind the wheel
the time of day when driving
This information assesses your driving habits—and you may qualify for auto insurance policy discounts because of your safe driving practices.
Maintaining a healthy lifestyle—along with relationships with the people we care about—can be important components to living a longer, happier life. And technology continues to find ways to help us do that better, such as with the apps mentioned here.
How do you use technology to stay safer, healthier or happier?

Share in the comments below.