If you're retired and dreaming of travel, you're not alone.
This type of wanderlust isn't just popular; it's also surprisingly practical. For many, retirement is the ideal life stage to travel, because it means having more free time. And even though most retirees will vacation on a fixed income like social security, that extra time allows you to spread out your spending and travel in the most budget-friendly manner.
The most common retirement dream—shared by 70% of American workers—is to travel the world, according to the 18th Annual Transamerica Retirement Survey.
Whether you're curious about how to plan a vacation, stick to a budget, make your travel checklist, or know when you need to engage a travel agent, we have some great travel tips for you. This guide to vacationing in retirement will give you plenty of travel tips for how to plan a vacation, so you can start traveling as soon as possible.
Retirement Travel Tips
Being retired means you're no longer encumbered by pesky vacation policies that limit how many days you can be away. Having more time on your hands gives you greater freedom and you can time your trips the way you choose. Whether you're trying to save money or simply get the most enjoyment out of your vacation, here are some choices to consider.
Travel Slowly
Instead of rushing through a city or country trying to see everything on a short trip, take more time, choose one or two home bases for shorter excursions, and try to experience the destination more like a local would.
Spread Out Your Travel
Instead of a year of traveling, take several, shorter trips to different regions, and space them out over the years. This gives you downtime to relax, reflect, and plan the next trip; it also lets you choose destinations based on their affordability and your current interests.
Travel During the Off-Season or Shoulder Season
When destinations are less crowded, they're also less expensive. Plus, when you're the only tourist, you get the place almost all to yourself. Even if you've never thought of going to a seaside town in the winter, it could turn out to be the ideal decision. Not only will your trip be much more affordable, but also you'll get a more unique experience and see a place the way few other tourists do.
Extend Your Stay for Reduced Rates
Sometimes when you stay longer, the cost of accommodations will be lower. This also can give you more time to get to know your destination.
Use Your Flexibility
As you may have noticed when booking flights, making a small change in your plans can save you money. For example, traveling Friday 10/5 through Sunday 10/14 might cost $917, while traveling Wednesday 10/10 through Thursday 10/18 might be $817. That's $100 you can either save or spend elsewhere on your trip. Extend this concept to traveling in spring instead of summer, and you can save much more.
How to Plan a Vacation on a Budget
It's easier than you may think to travel on a budget, and budgets may be especially important when it comes to retirement travel. Doing so successfully usually comes down to three things:
Prioritize Your Retirement Budget
If you want to save part of your retirement budget for travel-related costs, you may have to cut back in other areas.
Another Budget Travel Tip is Good Planning
The more spontaneous you are, the more you'll probably end up spending when unexpected fees and last-minute situations pop up.
Stay True to Your Travel Preferences
What's important to some people—even most people—may not matter to you. For example, although your friends may rave over the fancy restaurants they dine at while traveling, you might be just as happy to eat local street food or buy groceries and cook in your hotel room.
That said, it's also important to be open-minded about types of travel, destinations, and timing. And, realistically, you also may need to be selective. Few people can afford to go everywhere, but if you narrow down your list of destinations and identify the ones that most appeal to you, you can focus on budgeting for the trips you most want to take.
Here are 6 More Retirement Travel Tips for Vacationing on a Budget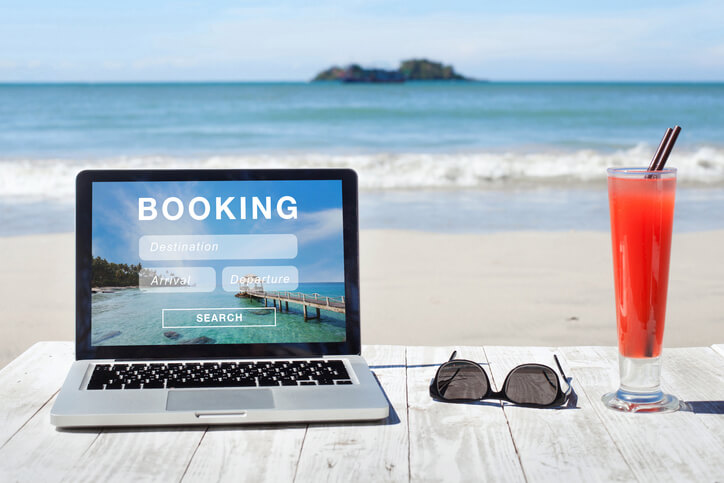 Plan Early
When you're figuring out how to plan a vacation, researching and booking ahead of time gives you more room to compare prices and lets you avoid last-minute panic buying. Travel blogs are a great way to research a destination.
Consider All-Inclusive Retirement Travel
These options include packages, tours, and group travel. Sometimes, you can find surprisingly good deals on cruises and other types of travel that you might think of as more luxurious. Some of these packages are specifically geared to retirees, with discounted prices to match. Another plus of all-inclusive travel: Rather than seeking out low prices on hotels, food, entertainment, and more, you only have to find one good deal and you're set.
Pick Destinations That Are Off The Beaten Path
Whether you like theme parks, European capitals, or U.S. road trips, picking a lesser-known option can save you thousands of dollars. And, chances are you'll enjoy your trip as much—if not more—as the hordes of travelers who flock to the more obvious locales.
Maximize Your Discounts
Use senior discounts or any other club or membership discounts that may apply to you.
Use Travel Rewards
If you rack up enough air miles and hotel stays, you can reap the rewards of free or discounted future travel.
Retirement Travel Tips on Where to Cut Costs vs. Where to Spend More
One aspect of traveling on a budget is choosing where to splurge and where to save. The breakdown will be different for everyone, but here are some examples of how you might choose to cut costs or spend more on vacation: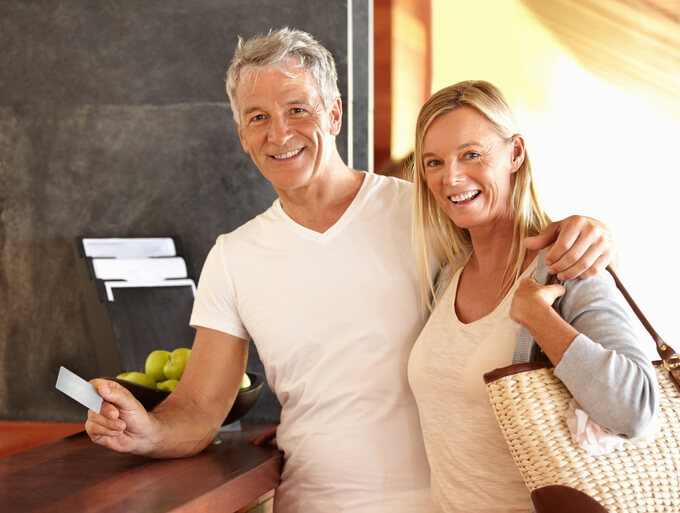 Travel Cut: Hotels
Unless you're specifically interested in niche accommodations or love the luxury experience, a hotel is just a place to sleep between travel adventures. For most people, a clean, safe, and conveniently located hotel is more important than a spacious, beautiful, or unique one.
Travel Cut: Upgraded Rental Car
Unless you need a special type of vehicle (that is, one appropriate for off-roading or transporting 10 family members) there's no need to upgrade when renting a vehicle while traveling. The cheapest option is usually fine, even if it's not fancy.
Travel Spend: Travel Insurance
Don't forgo cancellation insurance or other types of coverage, just to save a few dollars. If anything goes wrong on your trip, travel insurance and travel medical insurance (mentioned earlier) can be life-saving.
Travel Cut: Food and Entertainment
Unless you're an avowed foodie, seek out budget-friendly local favorites or stay in accommodations where you can prep your own food. If you're not tied to the idea of visiting a very popular (read: usually very pricey) attraction, find a similar one nearby. The best attractions are often free!
Travel Spend: Flights On An Airline You Trust
If the safety or viability of the airline is a concern, don't just grab the cheapest tickets you can find. If you for some reason have to cancel your trip, you'll want to be able to refund your ticket, which most discount airlines will not do.
Travel Cut: Plane or Train Perks and Upgrades
Unless you have a specific reason to splurge on first-class seats or a private compartment, don't let companies tempt you with upselling tactics. You won't arrive faster if you're in the group that boards first, and, regardless of what your ticket says, you're still just one more person inside the same mode of transportation.
Travel Cut: Souvenirs
You can save a lot when you decide to travel more for the experience than travel for the stuff. To preserve memories, take photos; to indulge your love of shopping, browse local shops and markets without buying. You don't have to forgo keepsakes altogether. Decide ahead of time to buy just one inexpensive memento in each place you visit, or to restrict your souvenir shopping to a few items you truly love or couldn't get at home.
Travel Agent Benefits vs. DIY Travel Planning
Not too long ago, if you were wondering how to plan a vacation, needed to book a flight, or wanted to learn about tours or resorts, you'd head to the local travel agent. These days, it's easy to do almost all the legwork yourself, and many people prefer to plan their own trip. But there are still some situations where you might choose to work with a professional because there are many 21st-century travel agent benefits. And yes, people still use travel agents. Despite the rise of websites and apps that provide travel tips and give consumers direct access to airline and hotel booking, traditional travel agencies still exist. Plus, the age of information overload (and the growing trend of outsourcing small life tasks) has created new types of travel agents, too.
Here are Travel Agent Benefits and Some of the Ways You Can Work With Them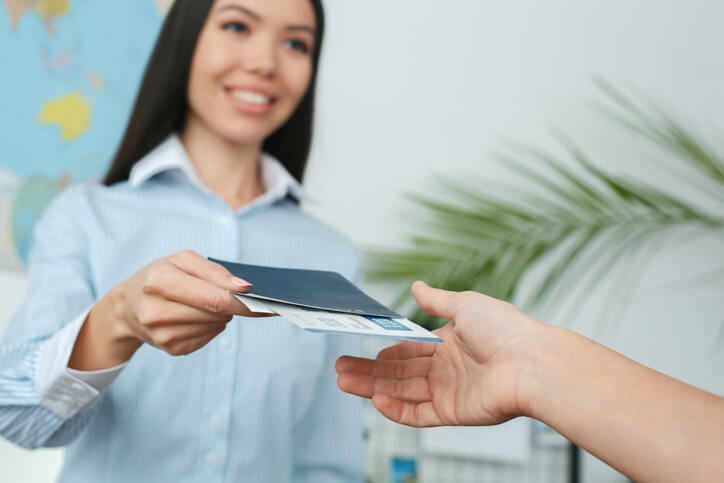 Travel Agents are at Your Local AAA Office
AAA doesn't just provide road maps and take passport photos: They also employ travel agents who can help members plan and book trips.
Find Travel Agents at Private Agencies
Although online booking has changed its business model, traditional travel agencies haven't entirely gone away. Many have adapted to the modern era by focusing on booking niche tours and providing other services you can't get from a website.
Hire a Freelance Travel Agent or Consultant, Usually Online
They offer the same services as you'd get at an old-fashioned agency in a downtown storefront, just in a slightly less traditional way.
Find Travel Agents Through a Company That Takes a Creative or Bespoke View of Travel Planning
Travel Squire, for example, offers a "travel therapist," who can talk you through travel ideas, while Explorer X's "travel mentors" create personalized itineraries based on your travel desires.
Your Credit Card Provider Can Act as a Travel Agent
Some credit card companies offer cardholders free access to a concierge service that can help with various aspects of travel planning. This is in addition to travel-related rewards and perks provided by using certain cards.
Are Travel Agents Expensive?
How much an agent charges can vary quite a bit and, these days, some are very affordable. (Remember that they don't make money solely from client fees, but also from commissions from the travel companies.) You might end up paying as little as $30-$50 per person going on the trip.
Always ask about the pricing before working with an agent to understand the costs involved.
Different travel agents use different fee structures. They may charge a flat rate, an hourly rate, or a percentage-based fee. Complex trips and custom itineraries will probably cost more.
The Top Benefits of Using a Travel Agent for Retirement Travel
Travel agents are experts, especially if you're looking at cruises, group tours, complicated itineraries, or luxury travel experiences. They have relationships with travel companies and can offer specialized insight on how to get around and where to stay.
They can do all the work for you. If you're very busy or simply don't enjoy the planning stages, an agent can present you with a fully-planned trip where (almost) all you need to do is pay the bill and show up at the airport. This makes retirement travel easy.
They're experienced—and connected—when it comes to specialized group travel. If you want to arrange for your entire family or your ten best friends to stay together in a hotel or meet up in another country, a travel agent can help get bulk discounts and coordinate all the logistics.
The Cons of Using a Travel Agent for Retirement Travel
Travel agents charge a fee, of course, so you will need to include that extra expense in your travel budget.
They don't always present the cheapest options. In fact, if you're set on budget travel and finding the most affordable ways to see the world, a travel agent is probably not for you.
This one's not exactly a con, just a limitation to be aware of: Agents are better at planning certain types of vacations than others. If you have a complicated itinerary involving many different flights and countries with various visa requirements, you might really benefit from the help of someone who knows the business. If you want to drive America's byways and stop at unique, out-of-the-way places, you're better off researching your route and reserving hotels yourself.
Additional Travel Tips to Consider Before You Go on Your Trip
Helping ensure you have a great trip starts before you leave, during the planning process. Here are some large and small things to check off your to-do list before your vacation.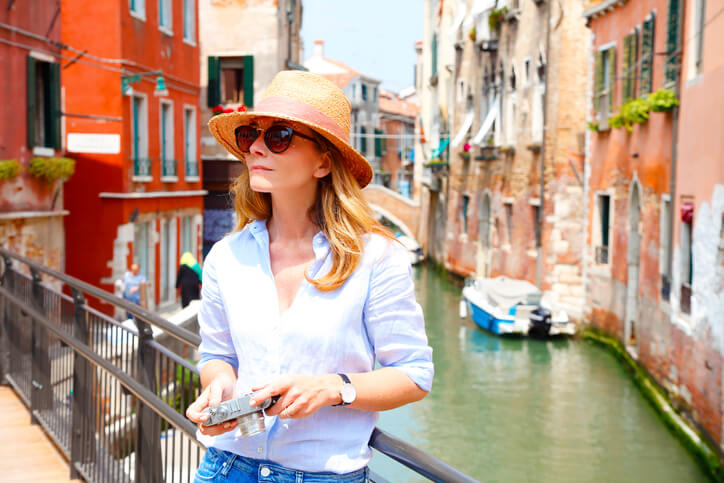 Consider Helpful Travel Apps
Travel apps can do everything from getting you cheaper accommodations to sending you real-time flight delay updates, to saving you when you're broken down by the side of the road.
Even if you don't use apps in daily life, consider taking advantage of some of the many available travel apps while you're on the road. If you're overwhelmed by the sheer number of apps out there, start with our article on specific apps for travelers, Best Travel Apps You Should Use for Your Next Vacation.
Consider How You Will Capture Memories on Your Trip
Photographs are probably the best way to remember all the little details of your travels. Unlike souvenirs, they last forever, don't take up space in your bags, and—aside from the initial investment in the camera—cost nothing. But lugging heavy camera equipment isn't always enjoyable or practical.
If you want beautiful vacation shots but don't want to fuss with a DSLR and lenses and extra batteries and chargers, take advantage of the ever-improving technology of mobile phone cameras. Read our article 10 Tips to Taking Great Photos with Your Smartphone and look into the many apps that can help you edit and organize your pics.
Make Sure You're Aware of All Travel Discounts When Planning Your Vacation
Travel costs can add up fast, yet there are many ways to save a little money along the way. It's easy to sign up for programs that provide better deals, such as joining a hotel chain's loyalty program that offers small discounts on rooms. Additionally, you may not even be aware of all the discounts you already have access to through your membership in AAA or your AARP membership.
When paying for anything from meals to attractions, look for perks that might apply, like senior discounts or cheaper prices offered at certain times of the day. If you're not sure, it can't hurt to ask politely whether a hotel or service has any current specials or discounts.
Prepare Your Home for While You're Away
If you're planning for a longer vacation, you may want to make temporary changes to your home or auto insurance policies. Empty homes and garaged cars can be more vulnerable to theft or damage; on the other hand, if your car is not being driven, you may be able to suspend some coverage.
If you're traveling in winter, don't forget to take precautions to prevent your pipes from freezing while you're away.
Consider getting smart technology for your home so you can monitor everything right from your smartphone.
Travel Insurance Benefits
If there is an unforeseen event on your trip, travel insurance and travel medical insurance can be life-saving. Buying travel insurance can help protect you if your belongings are stolen or damaged while traveling.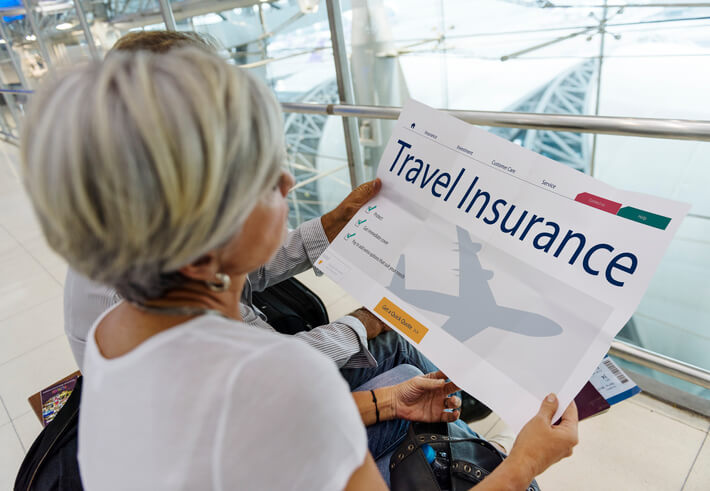 While it's never fun to think about worst-case scenarios before you travel, it's important to find out whether your existing health insurance will cover you in case of a medical emergency, especially if you have pre-existing conditions that may affect you. If your coverage does not extend out of your network or country, there are other options for travel medical insurance.
As you can see, there's a lot to think about when planning a vacation, whether it's a short jaunt to a nearby destination or a long journey around the world. But, happily, one of the joys of retirement can be having the time to vacation more than you did when you were working. By taking the time to prepare thoroughly, you'll help make your travel experiences as wonderful and memorable as possible.
Taking more vacations may be only one of your goals in retirement. If you found this information helpful, read more travel tips on Extra Mile.