Before you can start packing and planning for your ideal vacation, you have to decide where you're going and where you're going to stay.
Whether you're heading off on an educational journey or fulfilling another item from your bucket list, it's important to consider what "vacation" really means to you:
Will you staycation at home or go international?
Would you prefer a cruise, a road trip, or some snowbird time?
Are you traveling solo or as part of a group?
If you've already established a bucket list, then you have even more to consider:
Is it time for the grand tour—whether to Europe or elsewhere?
Does your best bucket list trip have a particular theme?
Will you explore your ancestral home or visit a national park?
No matter which destination you choose, there's still the issue of where you'll stay. Your experience will be different, depending on whether you're onboard a giant cruise ship, renting a vacation home, or camping under the stars.
You have so many great vacation options: Let's get going!
Types of Vacations
Just as there are millions of destinations out there, there are dozens (at least) of travel styles. If you're at the stage where you're torn between many different vacation ideas, here are some of the most popular, along with their main pros and cons.
Cruises
Cruises can be great for seeing multiple locations without paying for additional travel. They're also ideal if you love the idea of sailing and exploring the different activities on board. Cruises may be targeted to singles, couples, families, or people with certain interests or dietary preferences. Different cruises may feature lecturers on topics like self-development or history, and some even teach passengers to sail as they travel.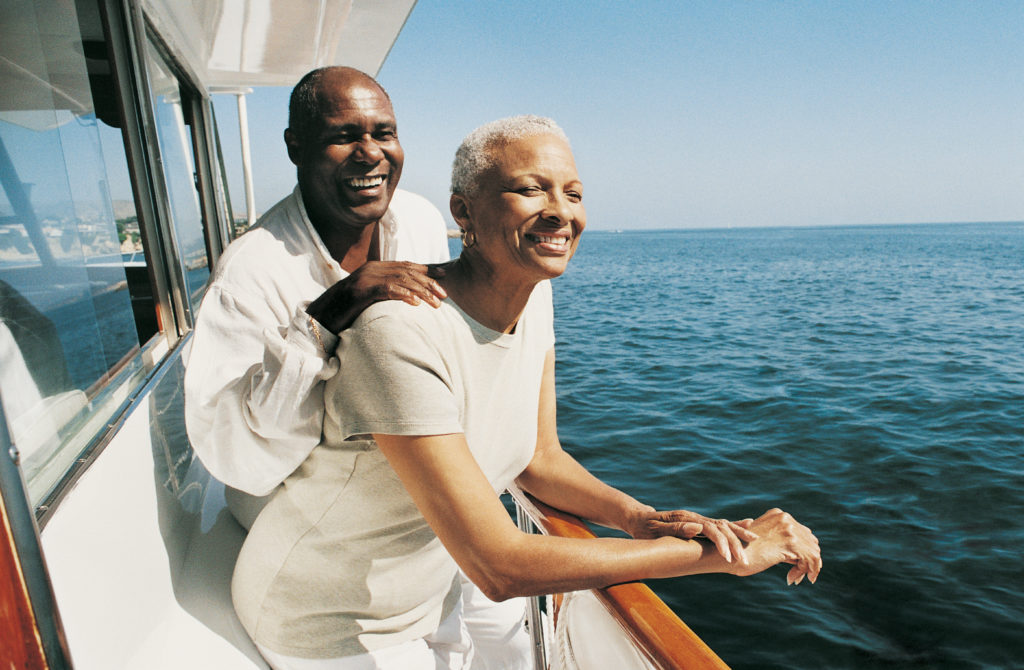 Of course, cruises aren't everyone's cup of tea. On the plus side, you don't have to plan much once you arrive at the ship. On the minus side, you may not want to be at the mercy of following someone else's itinerary and timeline, and, to state the obvious, you're stuck on a ship most of the time.
Road Trips
Road trips can take you to off-the-beaten-path places you'd never discover otherwise, and let you plan your own personalized route. They can be a fun way to bond with your traveling companion(s), or, if you're traveling solo, to learn about yourself.
But this is a very active form of travel—you'll have to make lots of decisions and stay alert all day. And, clearly, if you hate driving, a road trip will feel more like work than a vacation. For more help on planning a road trip, see our articles on the topic:
Volunteer and Learning Vacations
Volunteer vacations and learning vacations can be deeply fulfilling and give you a closer look at one aspect of a country or culture. However, you'll have to follow someone else's rules and schedule, and the experience may not live up to your expectations.
To find out more about this mode of travel, read our articles:
Staycations
A staycation can be a chance to finally get to know your own home city or town in a way that many people who work full-time don't have the extra hours or energy to do. Exploring your own city—or taking day trips from your home to nearby areas—lets you save a lot of cash while getting to know where you live in a whole new way, and without having to arrange or fund overnight lodging.
On the other hand, satisfying staycations require some discipline on your part; they can easily turn into staycation mistakes, with long stretches of sleeping in and sitting around the house. And, if you're really craving new sights and sounds, a staycation may not fulfill your desire to travel.
International Travel
International travel can introduce you to new cultures, new habits, and new ways of life. Its age-old reputation for expanding the mind is well-earned. The only downside is that going abroad is usually more costly than traveling closer to home and it requires more detailed advance travel planning.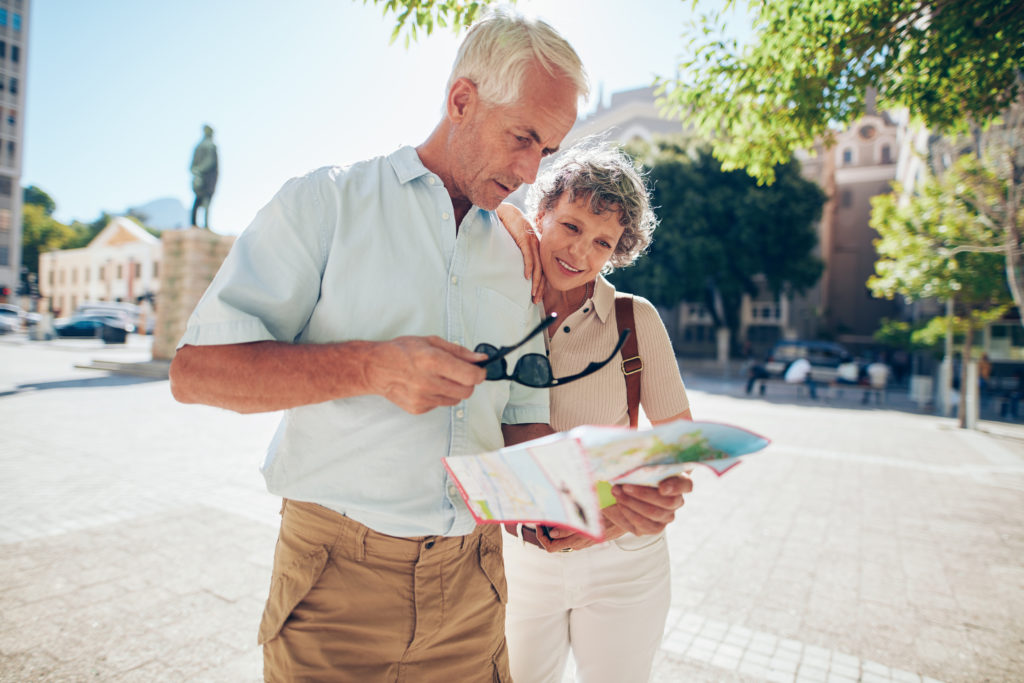 U.S. Travel
Traveling within your own country also can broaden your mind, especially if you haven't done much of it before. The differences between regions can be surprisingly significant, and even the differences between large cities, small towns, and rural areas can be striking. Plus, domestic travel is relatively simple to plan and execute.
One potential downside, if you're American, is the distances involved. If you want to see all or most of the U.S., you'll spend a lot of time driving or flying, compared to many other countries that are closer in size to one American state.
In-State Travel
Traveling within your own state can give you a whole new perspective on a place you thought you knew. (Even if you think your area is boring, you probably have several nearby state parks that offer spectacular natural beauty.) It's also a very affordable choice if you don't have the budget for longer-distance trips.
On the other hand, if you're already quite familiar with your own region, you may be craving more adventure than local travel can provide.
Buying a Vacation Home
Buying a vacation home might be the ideal solution if you prefer to return regularly to the same spot. It also can make family travel easier to arrange, and open up new opportunities, like renting out the home to make some money while you're not using it. (Be sure to insure your vacation home properly.)
The flip side is that owning two places is double the work—and utilities, and taxes—and you'll have to worry about the security and maintenance of the home when you're not there.
Snowbirding
Snowbirding, either in your own vacation home or in other types of accommodations, can be a great balance for homebodies who also are drawn to the traveling lifestyle. That's in addition to its main perk: escaping harsh northern winters. But snowbirds need to manage lots of logistics, such as transporting vehicles and household goods twice a year and handling mail delivery and home maintenance issues from afar.
Groups and Tours
Travel groups and tours for seniors can connect you with like-minded people with similar interests and travel styles. (Of course, if you don't want to be grouped by age, there are plenty of group travel options open to all generations.) They also can be a way for single people who dislike solo travel to experience places they wouldn't otherwise.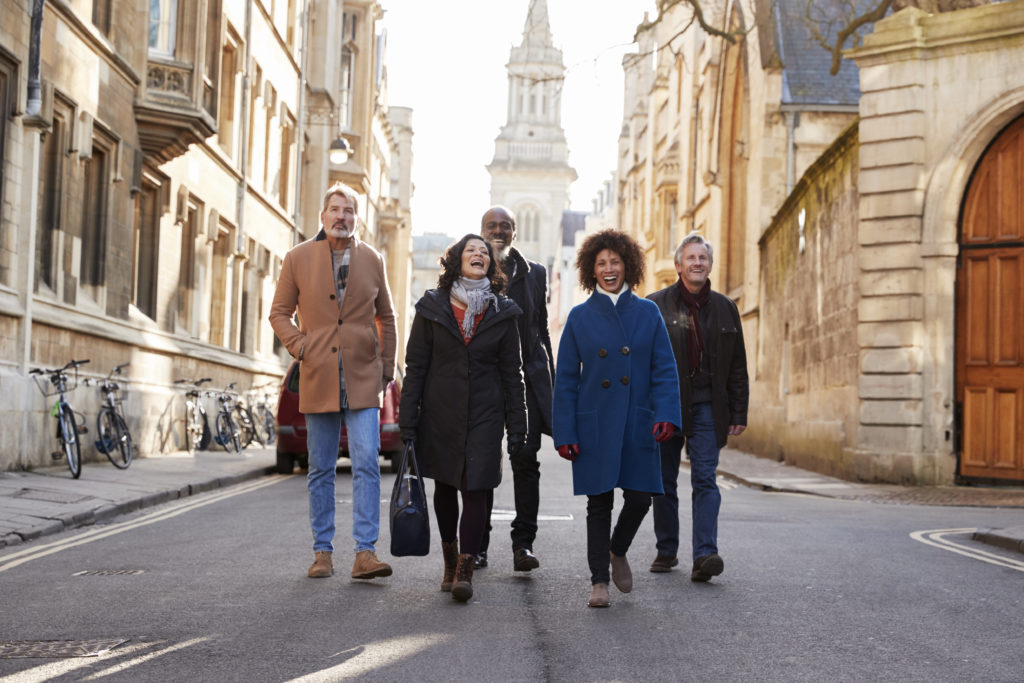 The downside of group travel is, well, the group aspect: If you don't like the leaders or fellow group members—or if you find the pace too slow for your liking or the activities too structured—you may be stuck in an unpleasant experience.
Traveling Solo
Solo travel can be empowering, relaxing, and life-changing: For some, it can be the first time they've really felt free to make every decision without considering anyone else's likes and dislikes. You have so many choices! However, if you're a very social person and you don't manage to meet up with friends or friendly strangers along the way, you could get lonely traveling on your own.
Multigenerational Travel
Family vacations—such as a trip where grandparents, adult kids, and grandkids all come along—can be a rare opportunity to bring everyone together and create lasting memories. On the other hand, depending on the relationships and travel preferences of everyone involved, they can lead to conflicts.
A good family vacation requires effective communication both before and during the trip about everything from money to activities to itineraries to expectations. It also can be tricky to find the perfect destination, as you'll have to consider everyone's needs and interests.
Setting Up a Vacation Bucket List
The term bucket list gained popularity after the release of a 2007 movie of that name, in which two terminally ill men use their last days on earth to tick off all the things they want to do before "kicking the bucket." If that seems morbid, you can call yours a dream destination list, a list of vacation goals, or anything else you prefer.
To make your bucket list, sit down and think about all the places you've ever wanted to go, and all the travel experiences you've ever wanted to have. If you're planning on traveling with a partner or friend, plan your lists together to see where they overlap. Your list can be long or short, specific or vague. It can be built around one large trip or consist of many smaller trips. You may find that some travel ideas from your younger years won't seem as interesting now, and that's fine–you don't need to include them.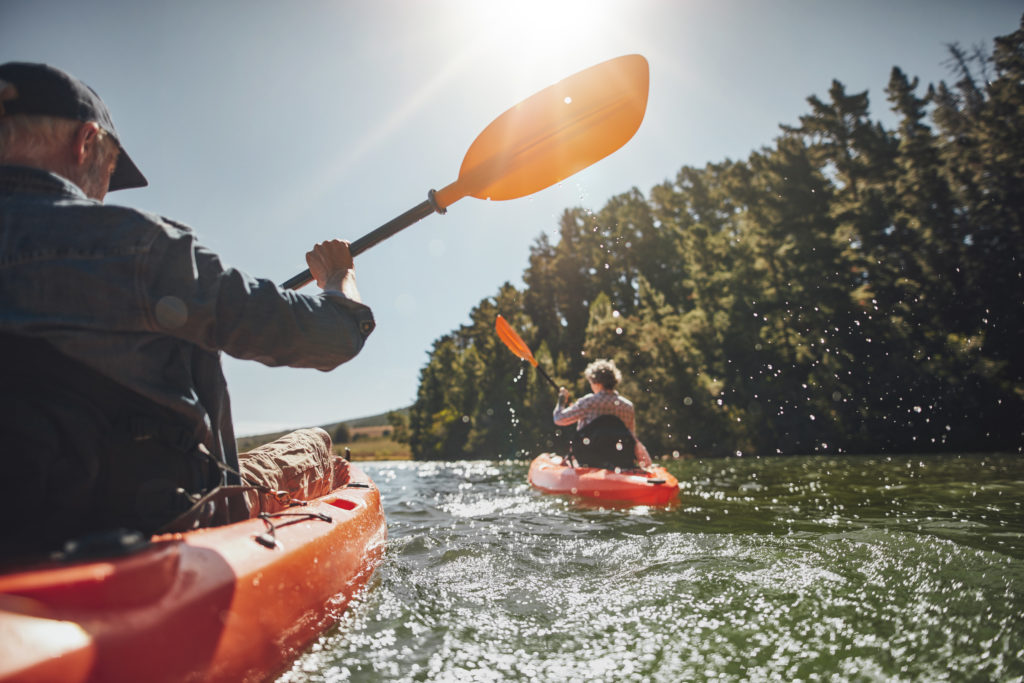 Although every person's list will vary, here are just a few examples of what a traveler might include, for purposes of inspiration:
The grand tour. Take a long European trip, going from country to country.
The themed trip. Pick a theme, based on a hobby, interest, or passion of yours, and turn it into a route. For example, if you love reading about military history, see all the historic forts on the coasts of America, or visit the major battlefields and memorials in a country whose past piques your interest. If you're a big fan of an author who writes about an intriguing place, or a TV show filmed somewhere special, map the locations involved.
The heritage trip. Seek out your ancestral roots and plan a trip to the country or region where your family originated. Another version might be to travel to the places where your parents lived when they were young, or to revisit your childhood hometown.
The American checklist. Travel to every state in the U.S., see every state capitol building, stand on the highest peak in every state, or visit all of America's national parks.
The physical challenge. Go bungee jumping, skydiving, or zip-lining. Climb a mountain. Bike across the country. Complete a famous hike like the Appalachian Trail or Inca Trail.
Or, your list can be composed simply of a mix of random countries (for example, South Africa, Georgia, Portugal, Japan), cities (New Orleans, Vancouver, Edinburgh), types of trips (take a long road trip on back roads, take a train across the country), and experiences (spa weekend, solo trip, hot air balloon ride).
Deciding Where to Stay
Sometimes you know where you want to go, but you're not sure exactly where to stay once you get there. After all, there are so many ways to travel, all with their own pros and cons. Here are some of the most common types of accommodations, and why you might want to choose them.
Hotels and Motels
Hotels are the traditional choice for travelers, but that doesn't always mean staying in a bland room near a convention center (although there's certainly nothing wrong with seeking out that kind of reliability and convenience). The hotel category can range from roadside motel to luxury villa to eccentric revamped historic property, and, depending on location, prices can range from very affordable to "if you have to ask, it's too high."
Many travel apps and websites like Kayak let you compare hotels based on numerous filters like price and amenities. If you're being more spontaneous, sites like HotelTonight offer deep discounts on last-minute accommodations.
B&Bs
Bed and breakfasts have been hosting travelers long before Airbnb cleverly adapted their name. Traditional B&Bs, often large historic homes converted into guest accommodations, usually provide individual attention, quaint rooms, and a full breakfast served to all guests together in a dining room. They also may be the only, or the nicest, option in more rural areas. Online search resources exist both for B&Bs in the U.S. and internationally.
All the supposed perks of B&Bs can be seen as downsides by more introverted travelers who want privacy and the ability to come and go with minimal conversation. Another potential downside of B&Bs is that choices in food and amenities can be limited, due to their smaller scale.
Airbnb
Airbnb is a very popular platform for renting accommodations in people's homes. You may be renting an empty apartment while the owner is away, sharing space with the owner in their house, or staying in what's essentially a hotel: a property purchased for the purpose of renting it out.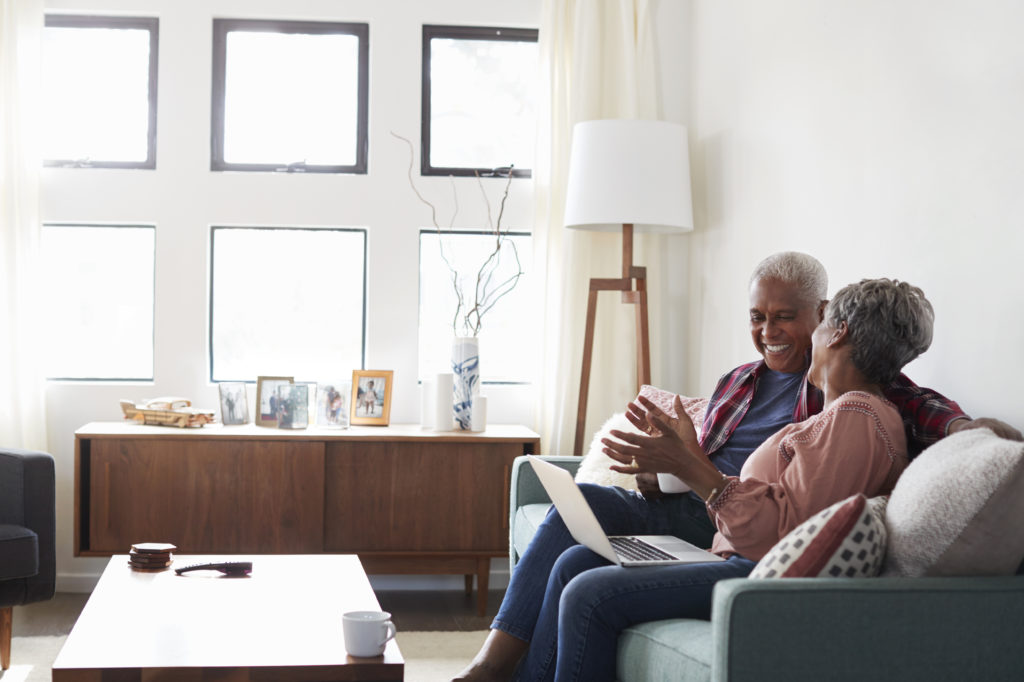 The pros are that you get to live like a local for a while; many hosts also offer personalized advice about what to do in the area. One potential downside is that you never know exactly what you're going to get. After all, this is a stranger's home, with all the quirks lacking in chain hotels. Another drawback is that, in some jurisdictions, Airbnb falls into a legal gray area. If this makes you nervous, it may not be the best choice for you.
Renting a Vacation Home
Renting a vacation home is a good option if you're traveling with family or plan to spend weeks or months in the same location. Depending on your destination, it may be more convenient or affordable than a hotel. However, if your idea of a vacation is someone else washing the towels, a hotel may be a better choice.
To browse or book vacation homes, look for a website like Home Away, which lists a variety of cottages, cabins, and condos.
Hostelling
Hostels are typically inexpensive, no-frills lodging where guests share dorm-style sleeping quarters, bathrooms and kitchen facilities. While most people picture youth hostels full of backpacking 20-somethings, there also are so-called elder hostels that cater to seniors and others, including some that retain the "youth hostel" name, that are open to adults of all ages. Hostels may belong to a network—check out Hi USA —or be run independently.
The pluses of staying at a hostel include saving money and meeting fellow travelers. The minuses are what you'd expect: Sharing space with strangers can be noisy or uncomfortable, and there's not as much privacy as you'd get in another type of accommodation. Hostels also may have stricter rules and different hours than your typical hotel or motel.
Camping
Camping is another affordable option for travelers who love the outdoors or want to explore locations with few or no hotels. From tent camping in the wilderness to family-friendly campgrounds like those managed by KOA, this type of accommodation can provide a sense of adventure and freedom and put you in control of your schedule.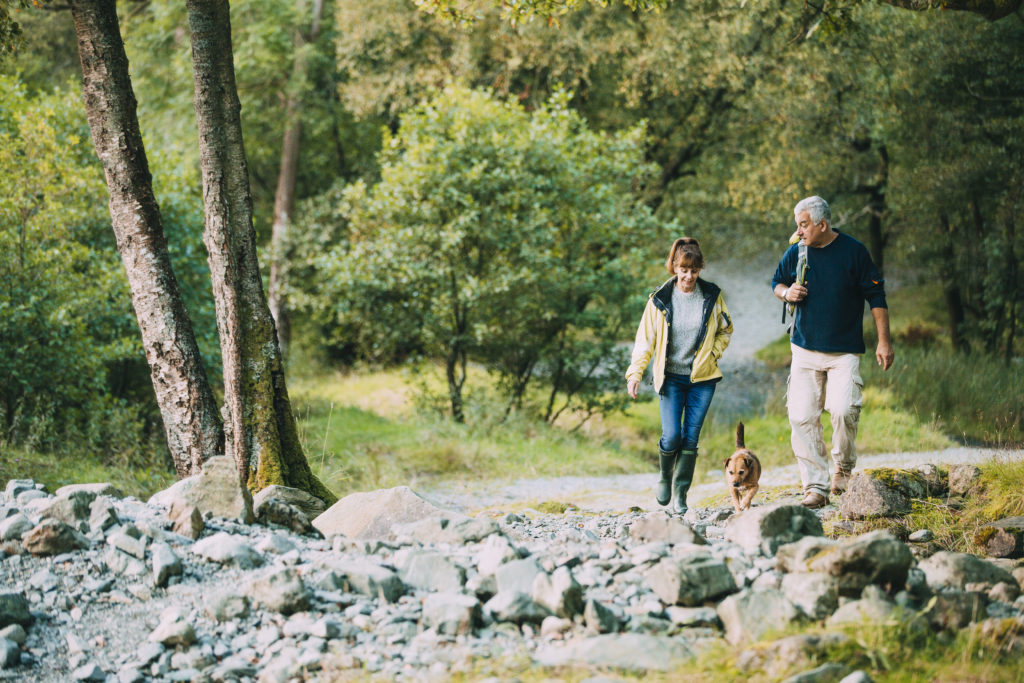 Another plus of camping is that it can be combined with other choices: For example, on a road trip, you might camp on some nights and then stay at a hotel or with friends on other nights along the way. On the con side, even those who enjoy camping in some situations may not want to lug the extra gear it requires on a given trip. If you like the idea of camping but not the reality of it, glamping—its luxurious cousin—may be worth investigating.
Staycation at Home
Staycations combine the relaxation and sightseeing of a typical vacation with the comfort and convenience of sleeping in your own bed at night.
A staycation also could mean checking into a hotel in your own town, which can feel indulgent even while being less expensive—and simpler to arrange—than a similar stay with travel costs.
On a Cruise Ship
Cruises combine your accommodations with your daily activities and your means of transportation, making for an all-inclusive vacation (more on that below) that's a love or hate proposition. The best-known types of cruises involve massive ships that are like floating cities, complete with swimming pools, shopping, and all-you-can-eat buffets.
Depending on the type of cruise (ocean vs. river), and its duration, the vessels may be small or large, of all different types, with routes all over the world. And, depending on your cabin size, you may want to take extra care in how you pack.
All-Inclusive Packages
All-inclusive vacations are often touted as the ultimate key to relaxation: Picture a week at a luxury resort hotel where your only worry is which cocktail to order. While the precise definition can vary, the term usually means that room and board (and taxes and gratuities) are covered up front in a one-time fee; additional activities or experiences may or may not need to be booked separately for an extra charge. Other types of all-inclusive trips include a yoga retreat, a safari, or a stay at a dude ranch.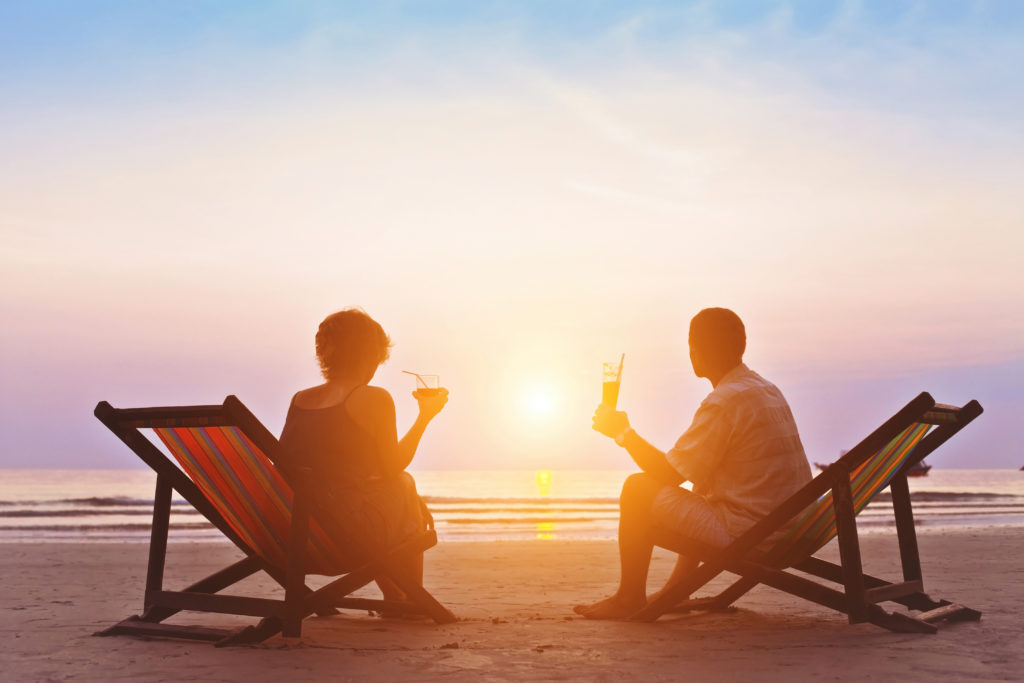 The pros of an all-inclusive vacation include having all your needs taken care of and knowing what you're getting up front without having to pay for things along the way. A con for some travelers is that all the preplanning can feel stifling, and even pampering and "free" drinks can get boring after a day or two.
Decisions, Decisions
So many choices, so little time. It's easy to see why so many retirees put travel at the top of their list of retirement goals. Because you may be making a significant investment of both time and money, you want to be as sure as you can be that your upcoming vacation will be just what you've imagined.
Whether you're revisiting a cherished destination or discovering something completely new, the way you plan can make all the difference. With a bit of forethought, and the right vacation planning, you'll soon be on your way to your next great adventure.
What's your favorite vacation spot? Let us know in the comments!