After two years of travel restrictions, more families are hitting the road, sea, and sky in search of new adventures. These days, multigenerational trips are trending in a big way as extended families book vacations to make memories together.
Whether you're planning to roam near or far, start with these travel ideas that will appeal to everyone from ages 1 to 101.
Multigenerational Trips For the Littlest Ones
When the parents go away, who says the kids and grandparents have to stay? Next time you're watching the little ones, plan a mini getaway of your own. If your grandkids are still in diapers or don't sleep well in a hotel, start with day trips. Opt for destinations where everyone will be comfortable.
Museums
From the Please Touch Museum in Philadelphia to the Exploratorium in San Francisco, there are dozens of kid-friendly places across the country providing hands-on, enjoyable educational experiences for all generations.
Try this free search tool, Find A Children's Museum, and plug in your state to see a list of nearby museums.
Arts and theater
Check out the programming schedule for local high schools, colleges, and universities; many offer performances geared to younger audiences. Some local churches and places of faith may also have seasonal shows of interest to your little ones.
Keep in mind that even kid-friendly performances may require sitting still and being quiet for an extended period of time. Before you buy tickets, do a test run at home with a movie of a similar length.
Outdoors
No need to buy tickets or book travel to get outside! Going outdoors costs nothing and benefits everyone. Children who get outside regularly are physically and mentally healthier, more engaged in learning, and have more positive behaviors.
What to do when you're in the fresh air? Try these ideas:
Walk on the beach to collect seashells.
Find the best local playgrounds.
Hike a family-friendly trail.
Dip your toes in the creek.
Go fishing.
Pack a picnic lunch or some road snacks and make a day of it!
Bring strollers and snuggly blankets in case little ones need a nap or tire from walking.
Multigenerational Trips For School-age Kids and Teens
Take advantage of summers off or long seasonal breaks to make memories with your school-age and teenage grandkids. You can still use the ideas suggested above, minus the limitations of diaper bags, strollers, or strict nap schedules.
Nature
Explore the natural world and all its wonders. There's so much to learn, see and do in our nation's state park system, and time outside—away from screens!—is good for the developing brains and bodies of the 6 to 16 crowd.
Have time to travel further and stay a few days? Browse Lonely Planet's list of the top 10 U.S. natural wonders for more vacation inspiration.
If you can't do an extended getaway, try camping, fishing, birdwatching or geocaching closer to home. You can also look for local and regional cave tours, cranberry bogs, and other natural wonders that offer tours and experiences.
Factory tours
See how crayons, pretzels, guitars or chocolates are made, and maybe even sample some of the (edible) products.
Factory tours are a fun way to learn something new and make memories on the way. Look up local companies and manufacturers, or check out this list of the 25 best behind-the-scenes factory tours in the U.S. Bonus: Some of these tours are free.
Amusement parks
Thrill rides and funnel cakes might appeal to this age group. From theme parks like Six Flags and Universal Studios to smaller local fairs, amusement parks are designed with memory-making in mind. Check out this list of the top 16 amusement parks in the U.S. to start planning your trip.
Big cities
Broadway shows. Historic sites. Architectural landmarks. Modern art museums. Concerts.
This is a great age to engage a child's interests outside of their everyday environment. An excursion to a city where many activities are readily available can expand their horizons and nurture the wanderlust in all of us.
Multigenerational Trips For Young Adults
When the kids and grandkids are making their own money and earning vacation time, you may have an opportunity to travel out of state—or even out of the country. Take advantage of this unique time in your grandchildren's lives to see the world together and enjoy activities you couldn't do when they were younger.
If your grandchild is considering colleges out of state, hit the road! College towns are often home to an array of arts, history, culture, music, shopping and dining options.
Or take a heritage trip: Bring the young adults in your family along to see your homeland or birthplace.
For the 21-and-up crowd, consider visiting a winery or brewery. Now that your kids and grandkids are of legal age, say cheers or raise a frosty mug to this fun day trip option. If the Napa Valley is on your bucket list, go for an extended getaway and take the older grands along.
Multigenerational Trips For the Whole Family
Want to make day trip memories with the whole family? Here's a list of places that appeal to all ages:
Bowling alleys
Miniature golf courses
Paddle boats or other waterfront activities
Horse-drawn carriage tours, trolleys or harbor boat rides
Zoos and aquariums
Botanical gardens and conservatories
Historical sites and classic Americana sightseeing spots
Seasonal activities (think fall hayrides, holiday light shows, pick-your-own fruit orchards and farms, or cherry blossom festivals)
Destination Memory-Making: Where to Go When You've Got More Time
Ready for more than a day trip or overnight getaway? Dig out your luggage and dust off those passports with these extended travel ideas.
In the United States
Scratch your wanderlust itch—and stay state-side—with these unforgettable family-friendly destinations:
Cape Cod, MA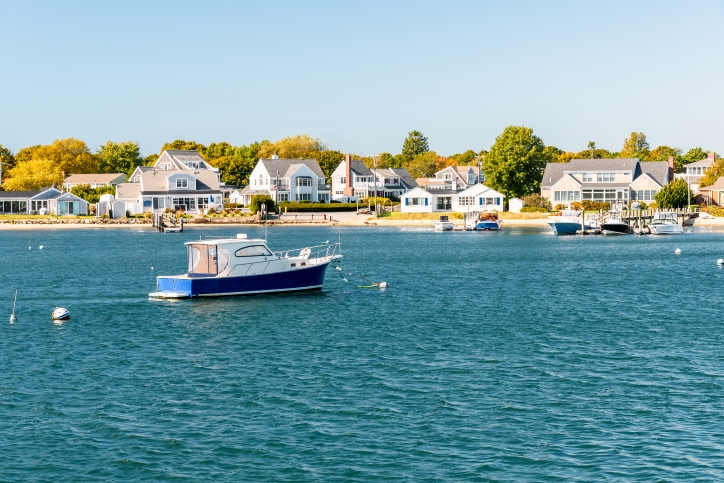 New England is full of charming spots that are perfect for people who love history, nature, art, and being active in the great outdoors. Plus, if fresh seafood is your culinary love language (think lobster rolls wharf-side or clam chowder at the local pub), Cape Cod and its 40 miles of scenic coastline may be just the place for you. Whale-watching, anyone?
Nashville, TN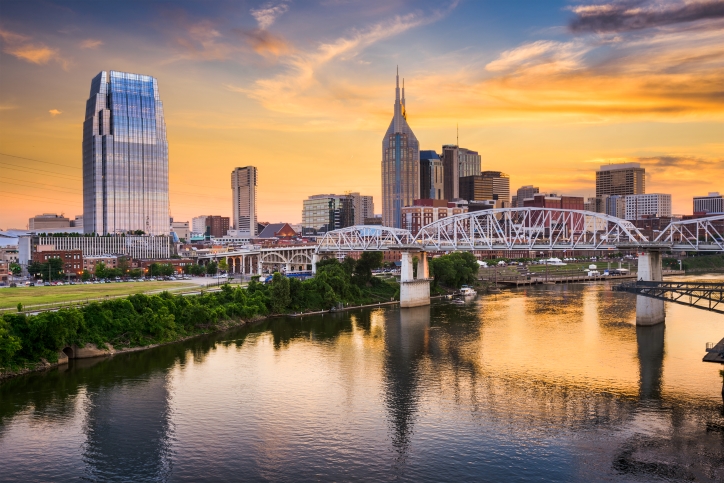 Nashville has become a popular destination for more than just the musically inclined, although there's plenty of that if it's your jam. In addition to outdoor concert spaces, scope out historic spots like the Grand Ole Opry (which offers a Backstage Tour that's great for intergenerational groups), the Bluebird Café and the Music City Hall of Fame. For family members with broader interests, catch a Nashville Sounds game (their minor league baseball team), hit up Madame Tussaud's Wax Museum, or check out the Nashville Zoo.
Lake Tahoe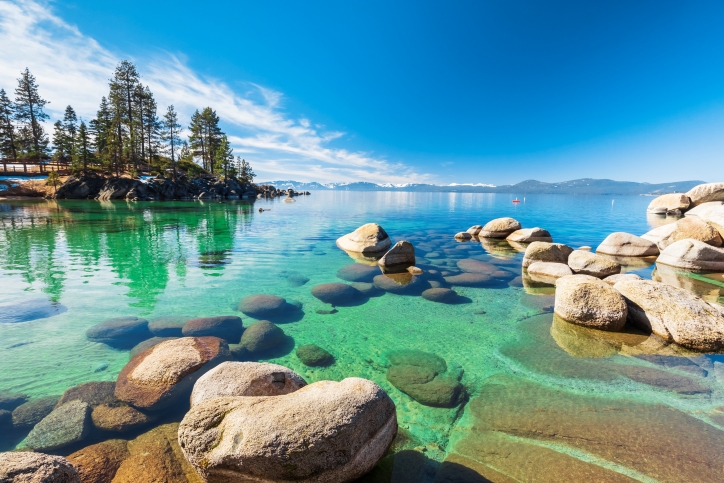 You could be in California or Nevada when vacationing in this gorgeous area, which holds the #4 spot on US News Travel's "best small towns to visit in the USA" list. There's skiing, sunbathing, swimming, shopping, and so much more along the stunning lake's 70 miles of shoreline. Time your travel according to the activities your family loves best.
International Travel
Seeking adventures abroad? Check out these top-rated family-friendly destinations:
Bulgaria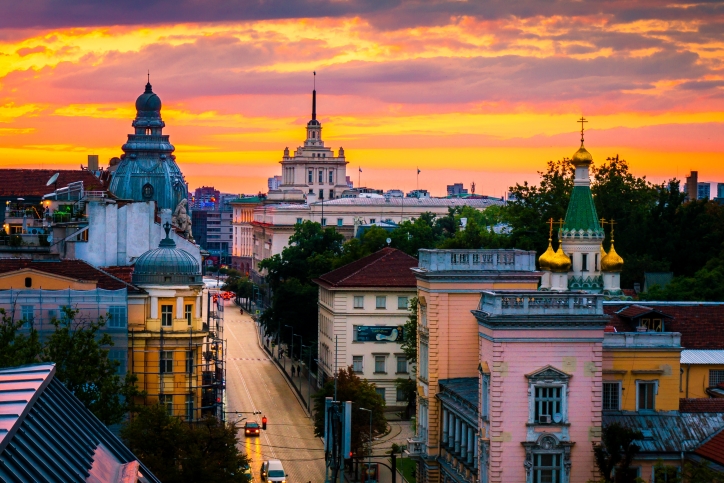 This tiny European country may not be top of mind when you think of traveling abroad, but it has beaches, mountains, cities, tons of history, unique folk traditions and festivals, delicious food, and spectacular architecture. And it's extremely affordable!
Mexico, the Caribbean and Central America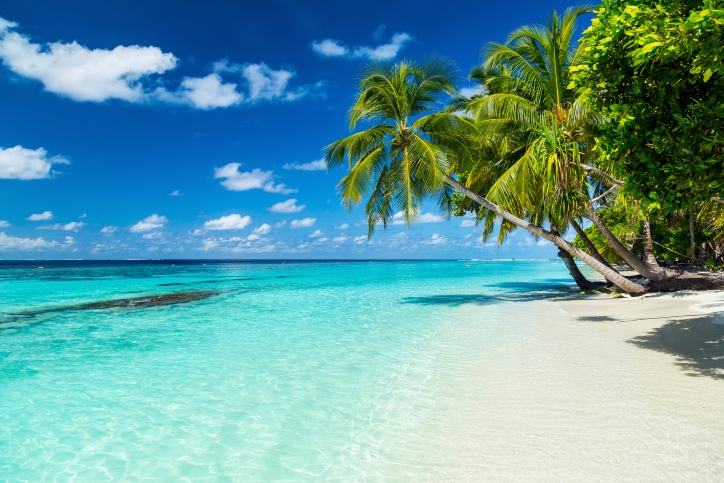 Want warm weather locales only? Choose from a long list of gorgeous, easily accessible places like Belize, Costa Rica, Guatemala, Honduras, Jamaica, or Puerto Rico—to name a few. If a slower pace, aka "island time," is your preferred travel speed, check out all the cuisine, culture, and coastal pleasures these small-but-mighty countries offer to travelers of all ages, all year round.
Australia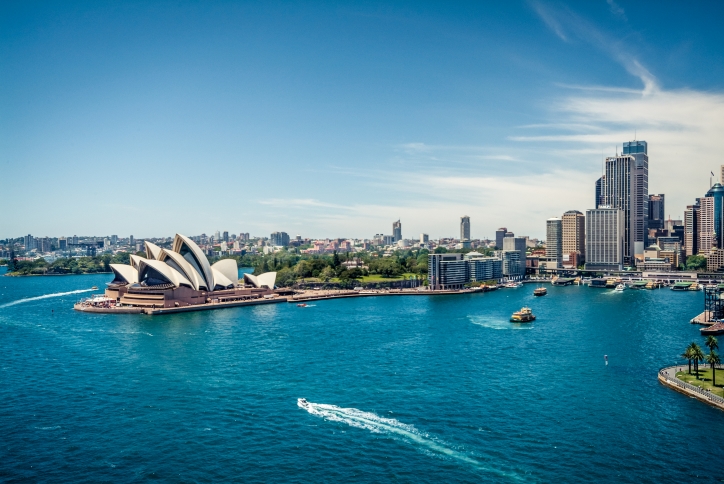 Going "down under" may be a once-in-a-lifetime trip given how far away it is, but it's worth considering, as US News Travel rated it #1 on its list of family-friendly destinations abroad. Kangaroos and koalas, miles of beaches and the Great Barrier Reef, rainforests and rough terrain, thriving cities and the Painted Desert: there's so much to do you might never want to go home! Just remember: when it's winter here, it's summer there—and vice versa.
Comment below and tell us about your favorite intergenerational trips. Where did you go? What made it memorable?