The holidays are upon us, which means purchasing thoughtful presents for our loved ones is top of mind. You probably know that the day after Thanksgiving, called Black Friday, marks the unofficial start of the holiday shopping season. But did you know that the Saturday following Thanksgiving is called Small Business Saturday?
What Is Small Business Saturday?
Launched by American Express in 2010, Small Business Saturday is an effort to inspire shoppers to "shop small." The idea started as a marketing campaign during a recession. Amex wanted to try and do its part to help its small business customers. Since its launch, the day has been fully adopted by both consumers and the U.S. government. In 2011, the U.S. Senate unanimously passed a resolution supporting Small Business Saturday.
Why Is It Important to Support Small Businesses?
Small businesses make up over 99% of the companies in this country. When you support a small business, you may be directly helping a family send their child to college or pay their mortgage. For every $1 you spend at an independent, locally-owned business, an average of $0.67 will stay in that community.
Small Business Saturday is a day to show small business owners your support and just how important they are—both to the economy and to our culture. 56% of shoppers made an online purchase on Small Business Saturday in 2020, compared to 43% in 2019. U.S. consumers who shopped at independent retailers and restaurants on Small Business Saturday reached an estimated $19.8 billion, up from $19.6 in 2019. Amex also reports that 96% of consumers who participate in Small Business Saturday say that the day motivates them to "shop small" throughout the year—not just for the holidays.
Find small businesses in your area that offer gift cards for future use, curbside pickup, delivery or online shopping. To help get you started, we've created an online shopping guide of 12 small businesses that offer unique gifts at affordable prices and nationwide shipping.
12 Places to Shop Online for Small Business Saturday
Whether you're looking for the perfect gift for your significant other, a friend, your children or your grandchildren, we've compiled a guide that will help make checking people off your list easier. This year, small businesses could really use your support. That's why all the businesses in this gift guide are small ones. With our guide helping you this season, you can feel good knowing your online shopping will go a long way for small businesses.
---
Something Shiny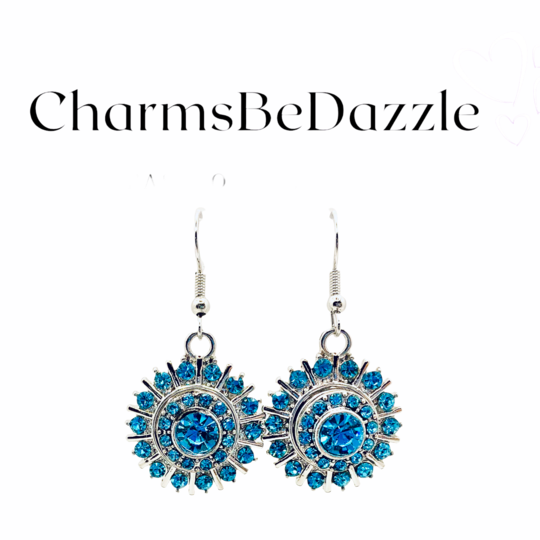 Julie Reed's jewelry company, CharmsBeDazzle, started as a fun adventure to provide her daughter with a new eyeglass jewelry accessory and became a business passion. While she started with eyeglass snap charms, her collections include bracelets, earrings and more. Have a favorite color? You can even shop her products by color.
Cost: starting at $5.00
Photo from CharmsBeDazzle
---
Something Fascinating
It's been said that books are a uniquely portable kind of magic. The escape of a good book is a welcomed gift for readers of all ages. Whether you'd like to give the gift of action, adventure, mystery, biography or historical fiction, you'll find something for everyone at RJ Julia Independent Booksellers. They even have a quiz to help you find your perfect next read.
Bonus: Check out The Book That Changed My Life, edited by the bookstore's founder, Roxanne J. Coady. The book is a collection of essays by writers, doctors, professors, religious leaders, politicians, chefs and CEOs who share the books that mean the most to them. All proceeds from the book go to The Read to Grow Foundation which partners with urban hospitals to provide books and literacy information to newborns and their families.
Cost: starting at $7.95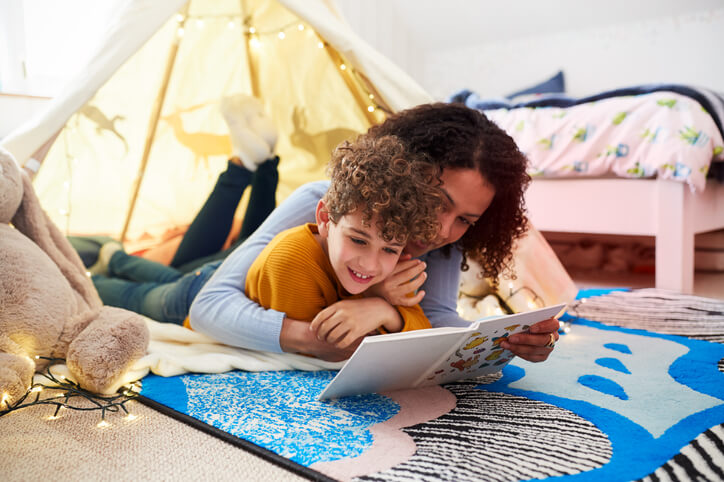 ---
Something Fun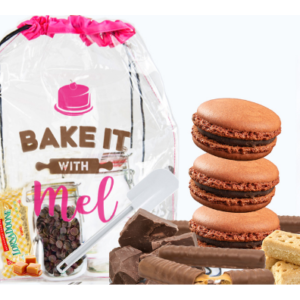 Chef Mel, CEO and CBO (Chief Baking Officer) of Bake It With Mel, is a former Parisian bakery owner and 2x champion of the Food Network show Chopped. She creates chef curated DIY baking kits inspired by trending recipes. Her kits have quality premeasured ingredients, tools, spatulas, disposable cake molds and step by step instructions. Choose the difficulty level (one to three) that's right for your recipient and hope they invite you over to taste test the treat!
Cost: Starting at $44.99
Photo from Bake It With Mel
---
Something Puzzling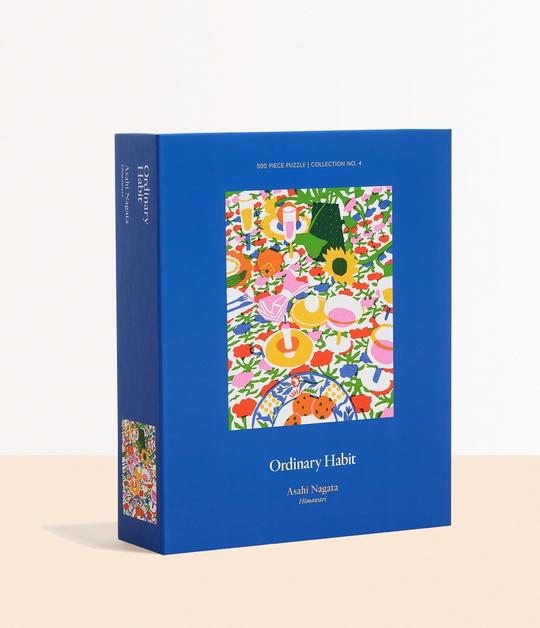 Give the gift of play. Ordinary Habit founders, Teresa and Echo Hopkins, a mother-daughter duo, believe in the transformational nature of something perfectly ordinary: daily play. They sell beautiful puzzles, matching card and on the go games. From 100 all the way up to 1,000 pieces, their puzzles are works of art by talented artists. And in support of their mission, they donate to groups that support the emotional and mental wellness of marginalized communities. A portion of the proceeds from your purchase will benefit The Loveland Foundation, which brings opportunity and healing to Black women and girls.
Cost: Starting at $15
Photo from Ordinary Habit
---
Something Sweet
Terri and Nanci like to call themselves the "co-rockers" and "Seniorpreneurs" behind the cookie bakery Off Our Rocker. When most people would be retiring, they decide to follow their dreams. They bake plant-based, gluten free cookies that are great as a breakfast to fuel your day, a pre- or post-workout snack or simply something to satisfy your craving for something sweet. From Cinn-Ful to Chocomotion, everyone will find something to love. They even have granola and dog treats.
Cost: Starting at $8.99
---
Something Personalized
Give a gift that's unique and personalized from You Customize It. Browse customizable products in departments like Home and Garden, Car and Automotive, and more. Personalize everything from shower curtains and face masks, to makeup bags and wine totes. Find gifts for adults, teens, kids, babies and even pets.
Cost: Starting at $5.95 with varied pricing based on personalization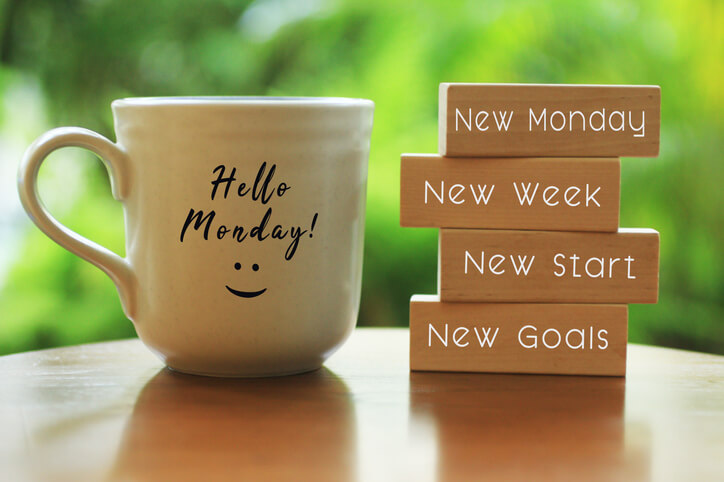 ---
Something Relaxing
Lighting a candle can create the perfect ambiance to help with stress reduction. Southern Elegance Candle Company has a variety of candle fragrances from fresh linen to caramel latte. They sell candles in tumblers, mason jars and travel tins. They also have wax melts and room sprays. Their collections include special fragrances for fall and the holidays, as well as a selection themed around different cities in the owner's home state of North Carolina.
Cost: Starting at $8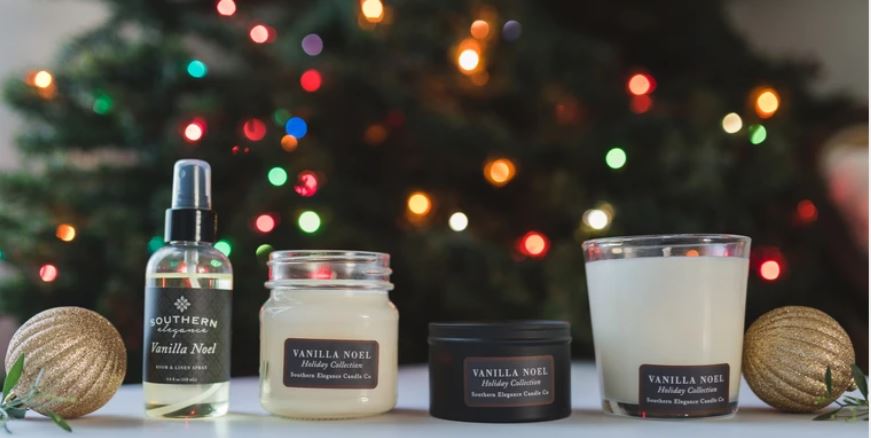 ---
Something Thoughtful
Do you have a friend or family member that loves to send cards and write letters? Michele from Shelworks Stationery designs stationery, care and crafts productions that are not just functional and practical, but also beautiful. She's inspired to create from the heart by things like beautiful flowers and architectural designs. Her products are made with high quality paper and materials. They're also suitable for a wide range of occasions from birthdays to housewarmings.
Cost: starting at $4.25
Photo from Shelworks Stationery
---
Something Artistic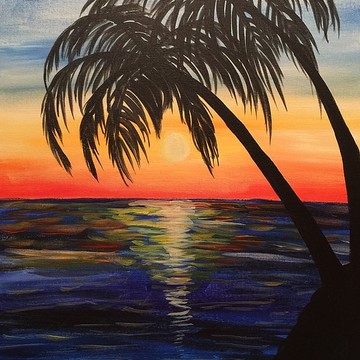 Albert Einstein once said, "Creativity is contagious, pass it on." Give the art lover or aspiring artist in your family something special by Lauren Luna, a fine art painter based in Houston, Texas. Luna works actively as an artist, as well as working to inspire the next generation of painters by teaching art at a junior high school and a community college. She paints citiscapes, abstract art, still lifes, landscape and more. Her paintings are available as wall art, home décor, puzzles, stationery, mugs, apparel and more.
Cost: Starting at $9
Photo from Lauren Luna Art
---
Something Practical
J.B. Prince began in 1976 on the third floor of its founder's Brooklyn brownstone. Now it's a vital hub for chefs and discerning cooks worldwide. Their mission is to help chefs do their job better. So if you know someone who can't stop watching America's Test Kitchen or the Great British Bake Off, gift them the essentials they need for their home kitchen. And if you're lucky, they'll even invite you over for dinner! J.B. Prince has everything from bar tools to cookware and kitchen utensils to eco-friendly serving pieces.
Cost: starting at $10

---
Something Energizing
Would your loved one like delicious, freshly roasted coffee conveniently delivered to their door? Whether they like their coffee bold, light or sweet, Infusion Coffee + Tea will have the perfect gift for any coffee lover. Not a coffee drinker? They also have over 40 kinds of loose leaf tea available.
Cost: Starting at $14.50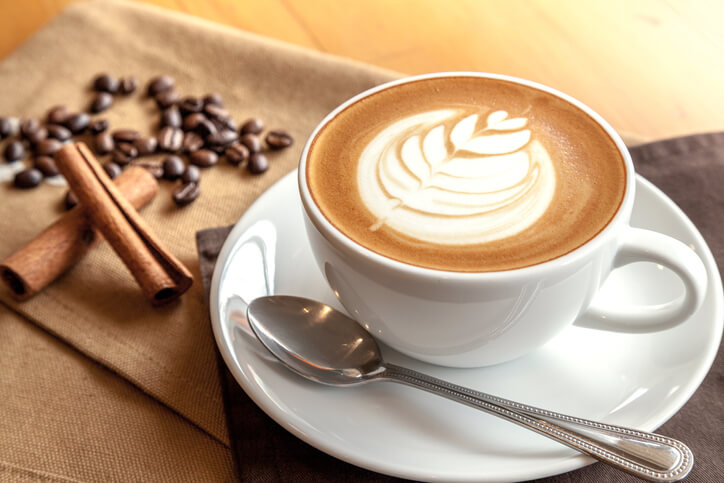 ---
Something for Everyone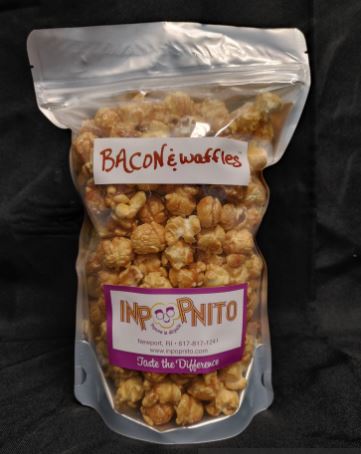 From White Sugar Carmel to French Onion and Key Lime to Deep, Dark Carmel, Inpopnito has savory and sweet flavors covered. Send baskets, tins or bags of everyone's favorite flavors this holiday season. They even have sugar free and dairy free options.
Cost: Starting at $8
Photo from Inpopnito
---
We hope this handy guide will help make your holiday shopping a breeze – leaving you with more time to enjoy sitting around a cozy fire and taking in all that the season brings.
If you've already done some shopping, please leave a comment with any unique gift ideas you have for family and friends. Bonus points if you link your favorite online independent retailer.
The Hartford does not endorse any other party's content linked or posted here, and no parties referenced here have approved this blog