A newly coined term, 'visitability' refers to how easy it is to access a building, whether it's commercial or residential. Although it mostly speaks to construction changes, interior and exterior design changes can also be incorporated to create a more 'visitable' experience. This concept is rapidly gaining headway for one reason—everyone wants to live comfortably.
In fact, according to AARP and the Journal of the American Planning Association, 80 percent of Americans age 50 or over want to remain in their current homes. We've highlighted 5 easy ways to incorporate visitability into your home to accommodate everyone and encourage all ages and mobility ranges to come visit.
1. Responsible Railing
Whether your home already has it, or you're looking to add something to the entry way or hallway, railing makes a beautiful statement with great purpose. Although most homes don't accommodate wheelchair access, some do provide allow for the installation of railing in areas that have multiple steps, uneven flooring, or low visibility.
Look at the overall style of your home to decide what aesthetic you're going for. Are you rustic or modern? Do you want a major statement piece or something simple to complement the space? Whatever your motivation, your toddler, your friends, and your parents will all thank you.
2. Reasonable Rugs
Whether you're teaching your tike to walk, helping a relative to the kitchen, or rearranging furniture, rugs with flipped edges, awkward angles, or fluffy fibers can be an accident waiting to happen.
Use carpet adhesive to fasten the edges of the rugs in place. Take it a step further and anchor furniture on the ends of the rugs for extra hold. Although it's a simple trick, it's one that can prevent tripping, toddling, and the dreaded stubbed toe.
3. Convex Corners
If the first two tips weren't enough to prevent falls or trips, we have one more to help you avoid further folly. Rounded countertop, shelf, and table corners are some of the most underutilized universal design tricks. Just in case you or a loved one takes a tumble, you can rest assured that you won't be dealing with cuts or stitches due to the smoothed corners of your kitchen countertop.
It's an easy fix for any tile or smooth surface—simply ask your contractor or a vendor from your favorite home store to help you with this project.
4. Considerate Counters
One of our favorite universal design features is multilevel countertops and work spaces added to home design style.
In the bathroom, create a vanity area and add a sitting-level counter with plenty of room to stretch your legs, or to fit a wheelchair or mobility device. Place a stylish stool or comfy chair in the knee space until someone needs to use it and voilà, you have an easy-access counter space.
In the kitchen, multi-height countertops can provide one level to check recipes and mail, another to roll out the cookie dough, and yet another to pull up a barstool for chit-chat. This is easy to incorporate when planning your kitchen space and adds dimension to your room, all while accommodating everyone in your home.
5. Elated Elevators
If you truly love your two-story home and aren't in the market to buy a new house, stairs can be a messy situation for anyone with slighted mobility or tiny tots, or those who are just tired after a long day's work.
Although it is an expense, consider adding an elevator to your home for easier access to the second story of your house. For some, this project will be worth the time and money it costs if it means added independence and ease of access to their bedrooms or offices upstairs.
Northern Californian interior designer Kerrie Kelly founded Kerrie Kelly Design Lab in 1995. She is an award-winning interior designer, author and multi-media consultant, helping national brands reach the interior design market.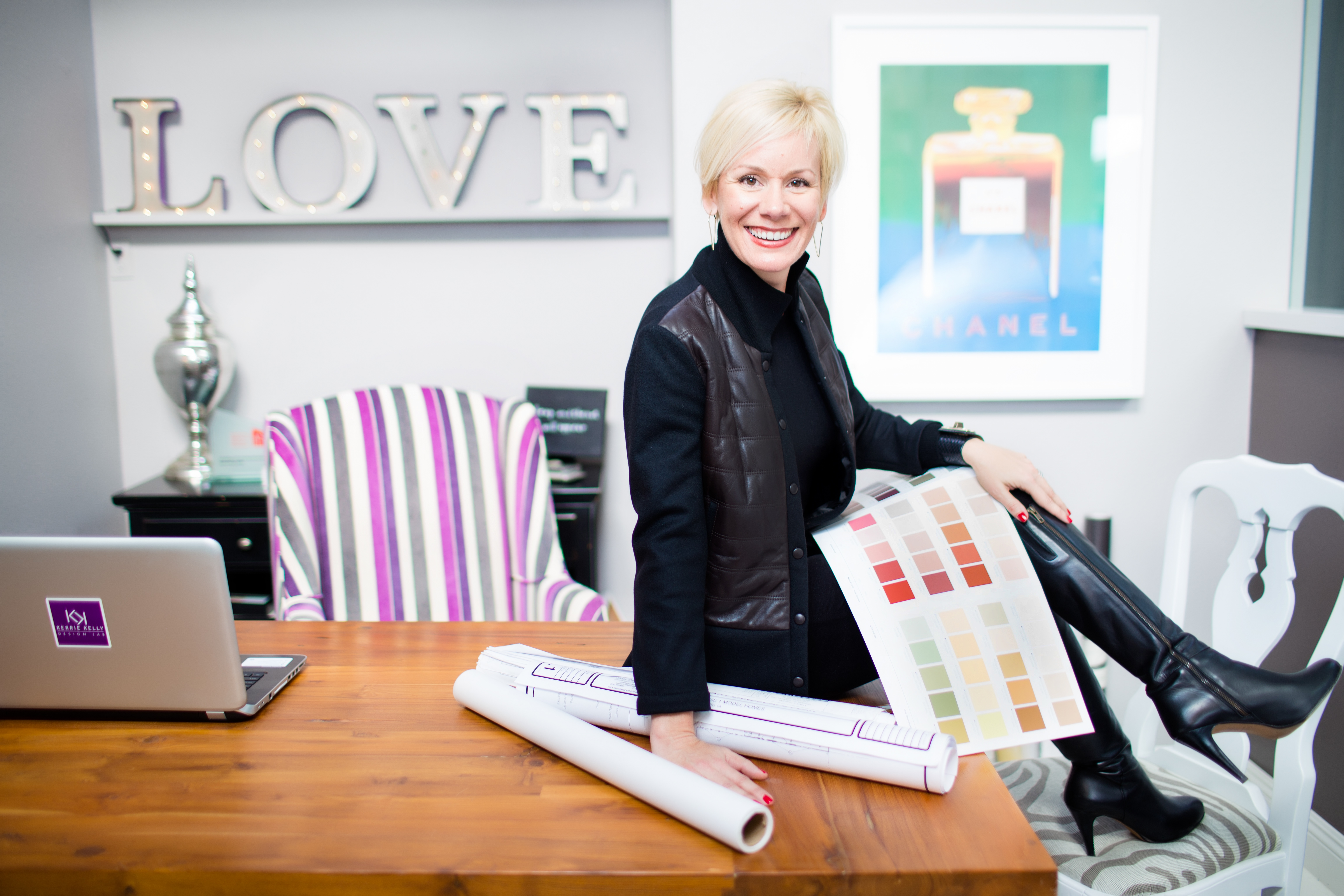 Kerrie is a guest blogger partnering with Extra Mile to share her stories. The Hartford does not endorse or have any association with the products and/or services referenced. All opinions are those of Kerrie and do not reflect the opinion of The Hartford.