If you're one of those people boxing up your entire life and heading someplace new, you might be feeling overwhelmed at the thought of juggling all the moving pieces (pun intended) of relocating.
To make the process easier, we're compiling all our best moving tips and tricks. From handling complex moves to settling into a new apartment, we're here to help point you in the right direction. If you're confused about timelines, tipping or transporting your household and family, this list will help you get organized and get moving.
Moving Tips and Tricks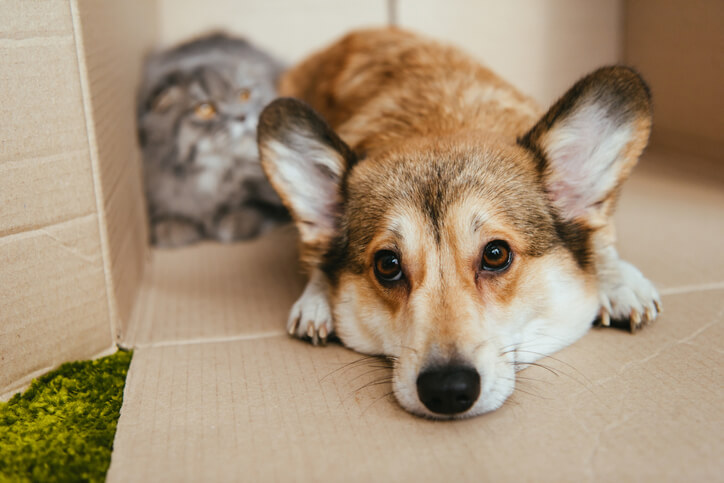 Manage Your Pets' Move
Your furry friends are just as much a part of your family, and your move, as the human members. You can alleviate your pet's stress by moving your household ahead of transporting your pet. You'll want to set up as much as you can there before introducing your animal to a new environment. On top of this, it's important to keep your pet away from the chaos on the day(s) you pack and move your belongings.
Declutter Your Home Before You Pack
Moving is much easier–and lighter–when you're not lugging stuff you won't even use. Go through your things and determine whether to move, sell or donate them. This will simplify your moving process significantly.
Know How to Ask Friends and Family for Help Moving
Notify them of your moving date in advance. Give them several weeks of notice, if possible, and offer dinner and drinks in return for their help.
Provide them with drinks and snacks while they work.
Tell them what time they'll be needed on the day, so they aren't stuck waiting around.
Don't leave last-minute packing or box labeling to your helpers. Stressful, important or personal tasks are your responsibility.
Assign your helpers specific and simple tasks. Have them move light items and avoid your fragile belongings.
Inventory Your Food Before Moving
Packing food is one of those moving tasks many people don't think of until the last minute. Check the fridge, freezer, pantry and any other food storage spaces. Plan meals based on what needs to be eaten before you leave. Then plan what you'll donate, throw away or pack. Also think about what you can take with you to eat on the move. Don't keep anything that can't be easily moved in cardboard boxes.
Pack Up Your Car
If you're moving with your car, pack as many of your belongings in it as you can. Some tips for packing your car include:
Using small boxes instead of large ones because they fit better in cars.
Packing anything soft – clothing, bedding, etc. – in plastic bags, duffle bags or other malleable containers. This allows you to mold them into empty spaces in boxes or crevices in the car.
Taking advantage of the configuration of your vehicle. Perhaps you don't have a lot of trunk space, but you might be able to lift the back seats and pack taller items vertically.
Making sure any rack you use on top of your car is secured properly.
Confirming that you can still see out the windows before you leave.
Have the Right Essentials for Moving Day
Prepare yourself by getting a good night's rest and an early start on moving day. You can also keep your moving day running by having these essentials on hand:
Bottled water and other cold drinks or hot drinks depending on weather
Food that's healthy, filling and easy to eat on the go
Food that will give you energy and isn't messy to eat on the go
Cash for tips and any last minute, quick purchases
A fully charged cellphone and an external charger
Extra rubber bands, moving boxes, garbage bags and other moving supplies
Dress Appropriately for Move Day
Plan what you're going to wear on moving day so you don't pack the items you need. It's important to wear comfortable clothes that let you move around easily. You may be lifting, bending and sitting a lot. Your move day attire should include:
Pockets to keep your hands free
Layers so you'll be comfortable in different temperatures as you go from indoors to outdoors
Comfortable, supportive and closed-toe shoes to protect your feet
Garments you aren't attached to in case your clothing becomes stained or torn
Accessories like a hat, hair tie and sunglasses
What To Do First at Your New Home
Safety first! Check the:
Windows
Door locks
Smoke and carbon monoxide detectors
Next, unpack essentials so you can be comfortable in the house while cleaning, setting up furniture, and getting ready to unpack more of your things. Make sure you have:
Toilet paper
Garbage bags
Hand soap
Paper towels
Snacks
Moving Tips for How To Move Furniture
If movers are handling your furniture, notify them of any wobbly table legs or loose chair wheels. Moving companies will not necessarily be as gentle with your furniture as you would. If you're moving yourself, follow these tips:
Use furniture sliders to move large furniture without injuring yourself or damaging floors or carpets.
Tape drawers and doors of furniture shut so they don't pop open while you're moving them.
Remove legs from tables if possible and load table tops vertically into your truck.
Empty drawers to avoid losing small items during the move or simply forgetting where you've stashed them.
Tips and Tricks for Organizing Your Move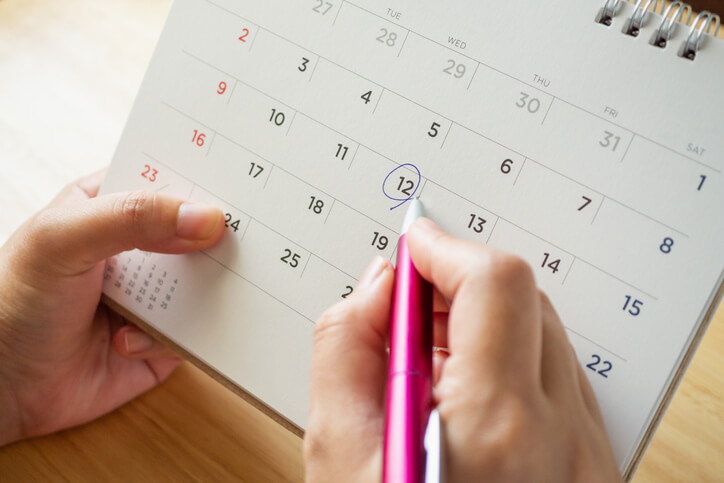 Create a Moving Timeline Checklist
Start eight weeks out, if possible, and track all the stages of the move over that timeframe. Your checklist should include things like:
Planning and preparation steps
Packing and loading steps
Everything you have to do during the move itself
Tasks to complete once you've arrived at your new home
Items to be purchased, including supplies like bubble wrap, plastic wrap and various size boxes
Deadlines to be met
Chores to be completed
The more detail you can add to your timeline checklist, the clearer and easier the move will be.
Create a Budget for Your Move
Research the prices of services, supplies and other costs of moving ahead of time. Whether you're moving to an apartment downtown, a new home in a neighboring state, or across the country, you're bound to encounter unexpected expenses. Having a budget will help you be prepared for whatever might pop up along the way.
Create a Binder for Your Moving Notes and Important Documents
You're more likely to keep yourself organized by having all your notes and documents in one place. A quick stop at an office supply store for a three-ring binder with pockets, pocket dividers with tabs, and a binder zipper pouch to hold a writing utensil and calculator, will help get you started.
So what should you keep in your binder? Here are some suggestions:
A calendar: Store this towards the front so you can easily schedule and keep appointments.
Timeline checklist: You'll likely be referencing this daily if not more, so keep it up front for easy access without having to flip through other papers in the binder.
Receipts: Stash receipts you're handed along the way in the binder pockets.
You'll also want to get tab dividers and label them with things like:
To-do lists
Contracts or agreements
Contact list
Box inventory
Moving tips
Gather Your Personal Documents and Paperwork Before Moving
Personal documents and paperwork can go in a relocation essentials bag that you'll carry with you and not pack away. Documents you should keep in this bag include your:
Social security card
Birth certificate
Car title
Passport
Professional licenses
Marriage certificates
Divorce decrees
Tax documents
Financial records
Medical or veterinary records
School transcripts
Check Your Insurance Policy When Moving
Learn about the different types of insurance available for people who are moving, and make sure you have the appropriate coverage. Professional movers are liable for the value of the goods they transport. Some movers will also offer a separate insurance policy through an affiliated company.
Moving Tip: Before taking a chance with an unknown insurance provider, check with your current insurance company to find out whether your homeowners policy covers your property during a move. If not, find out what additional coverage they can provide.
Be Aware of Items the Moving Company Will Not Transport
If you're using a moving company, items that seem harmless, like liquor or nail polish, might be forbidden. Ask your moving company about their rules. Don't simply assume that you'll be able to have everything in your home transported by professionals. Be aware that there are several categories of items they will not move for you, including:
Plants
Pets
Perishable food
Hazardous items
Flammable materials
Certain types of batteries
Equipment containing fuel
Weapons and ammunition
Explosives
Some movers won't touch heavy and difficult-to-move items like pianos, while others will.
Schedule Your Move During Slow Season
Be aware that movers charge more during busier times, so you can save money by scheduling your move in a less popular slot. That would be:
During the week: Most people move on weekends, when they're not at work.
In the middle of the month: The beginnings and ends of months are busier, as this is when leases tend to begin and end.
In winter: Summer is a busy season for moving. But, remember that weather plays a role too – a winter move might be cheaper, but a spring move is less likely to be interrupted by a blizzard.
Of course, those busy times are more convenient for most people, so you may choose to—or have to—move on a Saturday in June regardless of the extra cost.
Apartment Moving Tips and Tricks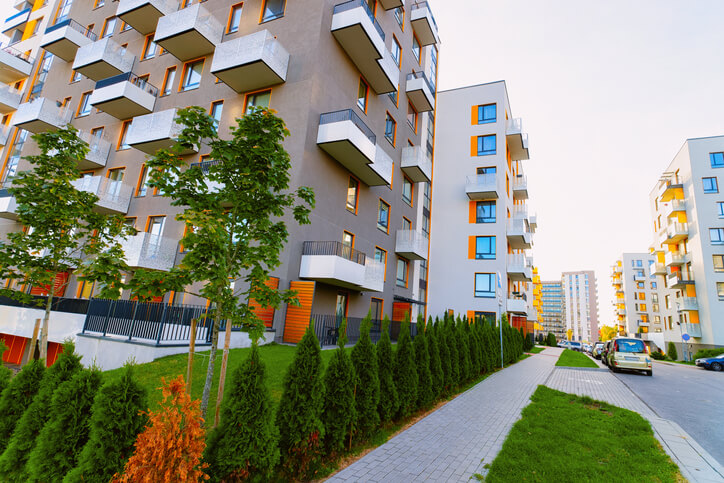 Repair Minor Moving Damage
To ensure your landlord or management company returns your security deposit after you move, fully clean the apartment before you leave and make small repairs like filling in holes if you nailed anything to the wall. Here are some tips you may want to consider when moving out of an apartment:
If your furniture has left imprints in the carpet, spray water on the area then blow-dry to fluff up fibers again.
Remove odors by sprinkling baking soda on the carpet, letting it sit overnight, then vacuuming.
You can spot-clean carpets with commercial products or deep clean them with a rented carpet cleaner.
If the damage is extreme, weigh the cost of hiring a professional with the amount of your deposit.
Leave whatever contact information is required for your deposit to be returned to you as soon as possible.
Ask About New Apartment Building Move-In Rules
If you're moving into another apartment, be sure to ask your new management company these important questions:
When and where can you pick up your keys?
Where can you park your moving truck or container?
Can you reserve the elevator?
Do you have to move in at a certain time of day?
What other information can they provide to help you avoid unexpected obstacles on moving day?
Check Your Lease for the Rules on Giving Notice for Moving Out
When moving out, make sure you notify your landlord early and in the proper manner. Keep records of any communication you have with your landlord or management company in your moving binder.
Find Out About Parking at Your New Building
Every building is different, so don't assume you know the details without asking your landlord or management. Some questions to consider are:
Will you have a reserved space?
Is parking included in your rent, or does a dedicated parking spot cost extra?
Is there only one parking option?
If the building has a parking facility, is it a garage or a lot?
Is it covered? Is it lit at night, or secured?
Who is responsible for shoveling or plowing it in winter, and is this done at a certain time when cars have to be removed from the lot?
Where do guests park?
Keep Your Belongings Safe and Secure While Moving
If you're unpacking your car or rental truck on a busy city sidewalk, have a helper with you to keep an eye on your boxes. Don't leave items unattended outside or in the lobby. While labeling boxes by room is good, labeling them too specifically is risky; you don't want to be stacking up boxes that say "jewelry," "china," or "handbags" where passers-by can see them.
Avoid Getting a Ticket While Moving
One of our best moving tips is to not forget to avoid getting a ticket! While you're unloading, be aware of where you're parked and how long you've been there. You'll want to be close to the door of the building, but make sure you're not going to get a ticket by parking in a reserved spot or letting your meter run out.
Measure Rooms and Doorways of Your New Apartment Before Moving
If you can't be at the apartment yourself, ask the landlord for measurements before moving your furniture in, to ensure it will all fit.
Take Pictures of Empty Rooms Before Moving
After leaving a rental apartment or house, take photographs of each empty room to document the state of the walls, floors and fixtures. If any damage occurs after you leave, this documentation can prevent you from being held accountable. Do the same before moving your things into a new rental in case you are later blamed for pre-existing damage.
Moving Tips and Tricks: After Your Move
Consider Renter's Insurance to Protect Your Belongings
If you owned a home for many years, the idea of renter's insurance may be new to you, but it's important to know that your landlord's property insurance policy only covers damage to the building, not to your home contents.
Recycle, Store or Offer Up Your Boxes
If this living arrangement is temporary and you have the storage space, flatten your boxes and store them until you need to use them again. Otherwise, break them down and recycle them according to the rules of your new building and city. Alternately, advertise your stash of free boxes online or among your friends or colleagues in your new location. Someone might be happy to take them off your hands.
---
Moving can be hectic, but starting a new chapter of your life in a new home is exciting, too. The more you prepare ahead of time, the better equipped you'll be to move efficiently and fully appreciate the enjoyable side of the process.
Do you have any tips for an affordable, efficient and hassle-free move to share with readers? Tell us in the comments.