When autumn approaches, Americans start preparing for the leaves to turn, cooler temperatures and partaking in seasonal activities. For many people, attending a fall fair or festival is a must.
Throughout the 50 states, there are events created to celebrate hobbies, local foods and traditions. The goal of these events is to bring families, friends and people with similar interests together to spend quality time with each other.
Fall fair season tends to start in mid-late September and continue until the end of November across the country. While there are thousands of events held each year, the following list includes some of the most popular fall fairs and festivals to visit in the U.S. this fall season—along with some considerations to help make your visit as smooth as possible.
Since nearly every state has an annual State Fair in the fall, we haven't included any state fairs, to keep this list to a manageable length. Give your state fair a shout-out in the comments if you recommend the trip.
Best Fall Fairs to Spend an Entire Weekend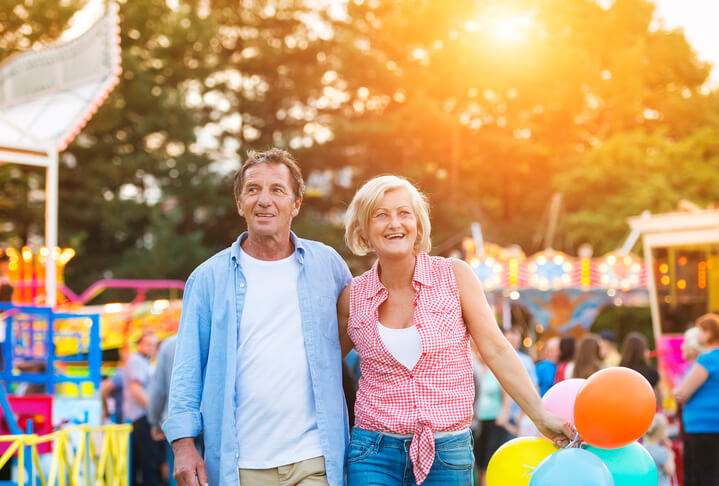 There are approximately 12 weekends during the fall season, giving travelers many opportunities to explore multiple festivities around the country. Some of these fairs have such an array of activities that they warrant a two-day or weekend trip, such as the Acadia Night Sky Festival in Maine or the International Balloon Festival in New Mexico. Regardless of which festival you choose to attend, make sure you plan ahead to make the most of your weekend road trip.
Acadia Night Sky Festival
Month: Sept. 21 to 25, 2022
Where: Acadia National Park, Maine
Why visit: Celebrate one of the most famous starlit sky events in America this fall by taking a trip to Acadia National Park. Enjoy keynote speakers, workshops, and hands-on arts and science activities. This festival serves as both a celebration and opportunity for all attendees to learn more about the nature and beauty of the night sky.
Albuquerque International Balloon Festival
When: Oct. 1 to 9, 2022
Where: Albuquerque, New Mexico
Why visit: Known around the world, the Albuquerque International Balloon Fiesta® draws thousands of people annually to come watch a show of hot air balloons sailing through the sky. This festival offers both a picturesque and interactive weekend for all those who attend. You even have the opportunity to engage in conversations with the creators and pilots of these magnificent balloons. Sit back and enjoy a weekend (or weeklong) spectacle of soaring hot air balloons, delicious food and the option to camp under the stars.
Annual National Shrimp Festival
When: Oct. 6 to 9, 2022
Where: Gulf Shores, Alabama
Why visit: For almost 50 years, people from far and wide have headed to the Gulf to enjoy a jam-packed weekend in the sun. While the festival is known for its abundance of seafood favorites, this annual event also has something for everyone, including:
Road races
Sand sculpture contests
Shopping
100+ hours of live musical performances
Wellfleet OysterFest
When: Sept. 19 to Oct. 16, 2022
Where: Wellfleet, Massachusetts
Why visit: This two-day festival is in full swing after Columbus Day. It's a celebration of Wellfleet's traditions surrounding its famous oysters, clams and other shellfish. From competing in the 5K Road Race and Pickleball tournament, to enjoying the tastes of New England seafood and beer, there are a variety of activities to keep you entertained all weekend long. You could start the morning exploring the fine art and craft exhibitors, and then head into the afternoon enjoying live music from various local bands. OysterFest occurs rain or shine, and don't forget to check out the Oyster Shuck-Off—deemed the festival's most popular event.
Best Themed Fall Fairs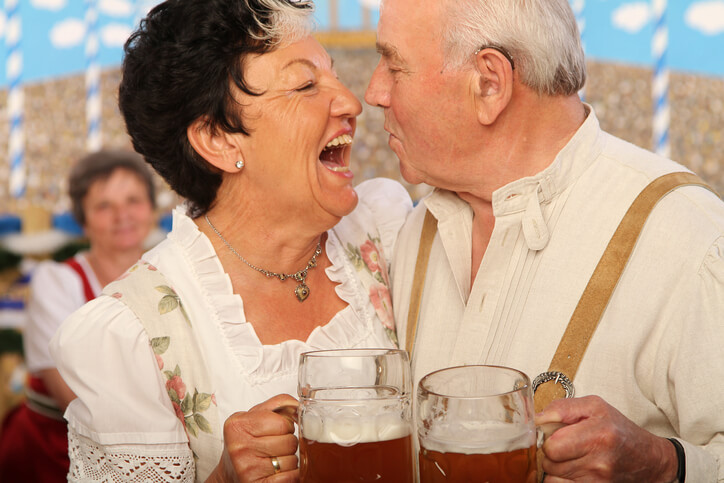 Throughout the fall season, there are plenty of fairs created with a specific theme in mind. From pumpkins and Oktoberfest to coffee and cranberries, the themes can range from typical figures of fall to particular symbols of a town/region of the country. While these fairs may be themed, there are plenty of other activities to enjoy as well.
Oktoberfest Zinzinnati
When: Sept. 16 to 18, 2022
Where: Cincinnati, Ohio
Why visit: You don't have to travel overseas to experience the customs and traditions of German heritage. Known as America's biggest Oktoberfest for having over half a million attendees, this Bavarian-themed festival gives all those who attend a sample of traditional German-style music, food, and, of course, beer. There is an array of activities, keeping you busy all weekend long. Watch dachshunds race in the "Running of the Wieners," partake in the World's Largest Chicken Dance, or cheer on world champion eaters as they compete in the World Brat Eating Championship.
Warren's Cranberry Festival
When: Sept. 23 to 25, 2022
Where: Warren, Wisconsin
Why visit: Every autumn, cranberries are in peak season. It's no surprise that, toward the end of September, there is an annual festival dedicated to celebrating the harvest of this delectable fall fruit. Festivalgoers can enjoy walking around the flea and farmers' markets, as well as exploring the cranberry marshes on a tour. With shopping and a schedule of events that includes a parade, this cranberry-galore festival is perfect for anyone looking to explore the Great Lakes region this fall.
The Official Circleville Pumpkin Show
When: Oct. 19 to 22, 2022
Where: Circleville, Ohio
Why visit: Just under an hour outside of Columbus, this pumpkin bonanza is chock full of entertainment, art and shopping displays, contests, and most importantly endless pumpkin goodies! Sticking to the theme, there is an annual Miss (and Little Miss) Pumpkin Pageant contest, a pie-eating race and even a pumpkin toss. For a more relaxing experience, sit back and enjoy Circleville's array of musical groups, stage acts and band concerts.
Kona Coffee Cultural Festival
When: Nov. 4 to 13, 2022
Where: Kona, Hawaii
Why visit: For coffee lovers everywhere, this festival is certainly one you cannot miss. Celebrating generations of farmers, pioneers and artisans, this event gives visitors a glance at Kona and the rich history of its coffee farms. Some of the highlighted activities include going on a Kona coffee tour or enjoying samples of local coffee and food. Regardless of the activities you choose while attending this festival, you will get to enjoy an overall experience exploring a world-famous city in Hawaii.
Best Hobby Fairs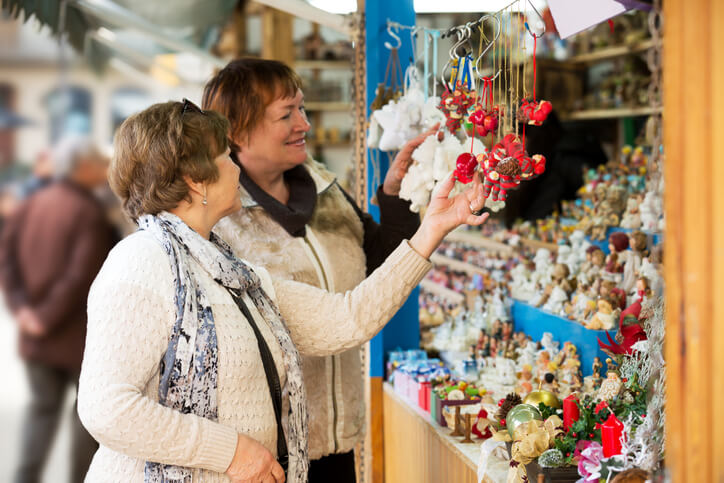 Activities, or hobbies, that one enjoys in their leisure time can change over the course of one's life. Whether you're a wine connoisseur, outdoors enthusiast or enjoy taking up a new craft, there are fairs hosted around the country for the hobby you're most interested in. Check out these three hobby fairs that have been attracting visitors from far and wide for years.
Sonoma County Harvest Fair
When: Oct. 15, 2022
Where: Santa Rosa, California
Why visit: This harvest fair is a wine enthusiast's haven. Enjoy a day of sampling over 100 of Sonoma County's best wines, as well as delectable food pairings. In between eating and drinking, visitors can shop around the Wine Country Marketplace for wines and other harvest products to take home. Another option is to partake in activities such as the KZST World Championship Grape Stomp competition.
Catoctin Colorfest
When: Oct. 8 to 9, 2022
Where: Thurmont, Maryland
Why visit: Drawing thousands of attendees annually, this fall festival has become known as one of the biggest outdoor craft shows on the East Coast. Over its 56-year history, this weekend-long event showcases around 300 U.S. artists. The festival is hosted in the Community Park of Thurmont. Visitors also can enjoy the beautiful fall foliage of the park and surrounding areas. This could be the perfect trip for arts and crafts enthusiasts to enjoy craft demonstrations (such as broom making), shopping and a variety of local cuisine.
Waterfowl Festival
When: Nov. 11 to 13, 2022
Where: Easton, Maryland
Why visit: Since 1971, the annual Waterfowl Festival has hosted visitors from all over the country to enjoy a weekend of being surrounded by the wildlife and traditions of the Eastern Shore. For sports and outdoor fanatics, this makes a great weekend trip. You'll be surrounded by nature while partaking in sporting events. From watching fly fishing demonstrations, goose calling competitions and dock dog races, to taking watercolor painting classes and hanging out in the wine pavilion, there is a plethora of activities for anyone who enjoys the outdoors.
Best Fall Fairs for Your Grandchildren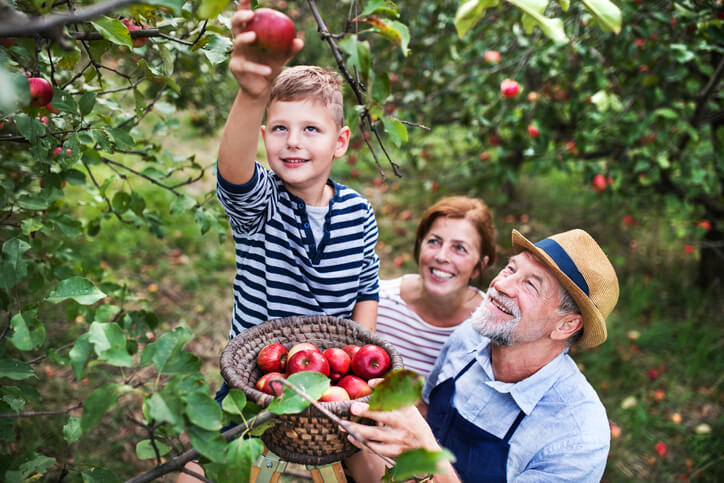 Fall is a great time for families to enjoy the leaves turning, cooling temperatures and gatherings to celebrate holidays like Halloween and Thanksgiving. While grandparents take on many roles within their families, engaging in activities with their grandchildren, like playing in the park or attending a fair, establishes a special bond between the two. While planning a day with your grandchildren this fall, consider attending some of these family-friendly fairs.
Timberfest
When: Oct. 7 to 8, 2022
Where: Sheridan, Arkansas
Why visit: Right in the middle of Arkansas lies the town of Sheridan, where an annual festival is held for families to gather and enjoy a fall weekend in the south. Known for its Arkansas State Lumberjack competition, Timberfest draws crowds of all ages to enjoy 5K races, a parade, crafts and more. You also won't want to miss Timberfest's other woods-related contests, especially the Bow Shoot and Pinewood Derby.
National Apple Harvest Festival
When: Oct. 1 to 2 and 8 to 9, 2022
Where: Biglerville, Pennsylvania
Why visit: A weekend of all things apple has come to Pennsylvania for the past 50 years. Just miles from Gettysburg, this two-weekend extravaganza is great for families to enjoy the fall weather and harvest. Festivalgoers can enjoy orchard tours, craftsman demonstrations and food stands. There's even a petting zoo and entertainment for you to enjoy with your grandchildren. Whatever activities your family partakes in, don't forget to take some apple treats home with you.
Trailing of the Sheep Festival
When: Oct. 5 to 9, 2022
Where: Sun Valley, Ketchum, and Hailey, Idaho
Why visit: In the region of Idaho known for its long history of sheep herding, this annual festival invites both locals and visitors to celebrate the rich traditions of Sun Valley. Families can enjoy sheepdog trials and the many activities held at the folklife fair, including:
Sheep shearing
Music
Dancing
Spinning and weaving demonstrations
A variety of local food and beverages are available at the fair. The Trailing of the Sheep Parade typically takes place on the final day of the festival to allow for the sheep to migrate to where they will live during the winter months. Attendees can even sponsor a sheep.
New Hampshire Pumpkin Festival
When: Oct. 29, 2022
Where: Laconia, New Hampshire
Why visit: Over 40,000 people from across the U.S. flock to New Hampshire for one of the largest fall festivals in the country. Perfectly timed a couple of days before Halloween, this festival embodies the definition of a fall festival. Some of the Halloween activities include a zombie walk, pumpkin carving and viewing the 34-foot-tall tower of jack-o-lanterns. Enjoy a horse-drawn hayride or go pumpkin bowling with the family. For the more adventurous, there is a climbing wall and bungee jump. Whatever you fancy, you're sure to have a great time.
What to Consider When Going to a Fall Fair
Before heading to a fair or festival this fall season, there are several things to keep in mind:
Flying or taking a train? Consider renting a car to get from your hotel or camping site to the fall fair. Be sure you understand what you need in terms of rental car insurance for your trip.
Familiarize yourself with the festival's parking options and shuttle services. Most large festivals are required to accommodate those who need extra assistance or have mobility issues. Make sure you are aware of those options if they apply to your group.
Be sure to inform yourself of the weather conditions and pack appropriate clothing and equipment. Many events happen rain or shine.
For those traveling furry family members—avoid not being admitted into the festival by checking the event's pet policy in advance.
Be sure to look online and see if there is an event entry fee. You also may need to purchase tickets online in advance to secure your admittance.
Planning out your trip ahead of time will help ensure an enjoyable experience at any fall fair or festival you choose. With months of crisp fall weather ahead, there is plenty of time to take advantage of the many different types of festivals this country has to offer.
Calling All Fall Fair and Festivalgoers
Have you attended one of these fall fairs or festivals? Tell us what you thought about the experience and if you plan on attending again. What fall fairs or festivals would you add to this list?