When you planned vacations in the past, your criteria may have leaned toward the practical. For instance, you might have had to ask yourself: "Where can we afford to travel right now?" Or "Who do I most need to visit (aging parents, kids, etc.) when I travel?" Or "How can we schedule our trip around the school-year schedule?"
Now, though, you may be at a sweet spot in your life. You may have more time and fewer obligations. You can finally focus your travel priorities on this key question: "Where have I always wanted to go?"
If this is your year for "bucket list" travel, you're not alone. According to a recent AARP study, travel is the top recreational priority for Americans age 50+. In addition, almost four in 10 baby boomers have a definite travel bucket list.
However, if you're still searching for a few destinations to add to your wish list, here are some great travel options to consider this year. These trips could hit the mark if you've always wanted to:
1. Explore Your Roots
Traveling to your relatives' homeland can give you a personal connection to your past. You may be able to see first-hand where your ancestors lived and went to school, or taste traditional foods you may have heard about in family stories.
Review your family history. You can do genealogical research through sites like Ancestry, Genealogy.com, or FamilySearch.
Based on your research, pinpoint a significant place of origin for your family and then home in on specific towns. Consider visiting a city where you might be able to connect with long-lost cousins, find your ancestors' gravestones, or view your great-grandparents' baptism or wedding records in the local archives.
Travel agents and tour operators may be able to help you find guides in your relatives' location who are willing to research how you would access local archives, church records, and more. It could also be worth posting information requests or doing research via social media.
2. Travel Solo
While family-focused travel is quite common, many boomers decide to travel independently if their families are grown and scattered, or when they find themselves either single, widowed, or divorced. As more people travel solo, some cruise lines and hotels are amending traditional pricing models that penalized the single traveler.
Traveling solo takes a bit of gumption, and yet it also offers tremendous freedom — to choose your destination, make your own schedule, and do only as much or as little as you want. You can go for the alone time, or choose an activity where you'll meet new people.
If you'd be more comfortable traveling as part of an organized group, even though you're on your own, online travel forums at sites like TripAdvisor list tour groups and cruises that cater to single older adult travelers.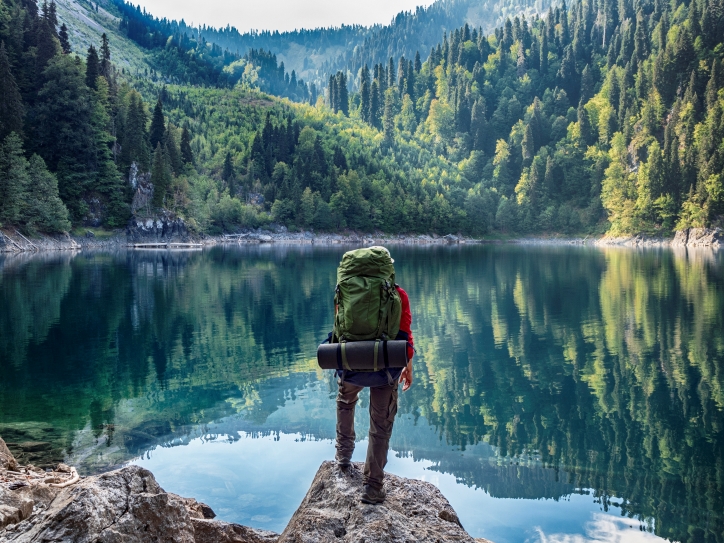 3. Enjoy a Cruise
The preplanned itinerary, wide range of entertainment choices, and optional travel excursions make cruises particularly attractive to the mature traveler. You can connect with other passengers or, if you prefer, do your own thing. Your travel agent or a quick internet search can help you find cruise lines and itineraries that focus on the needs and interests of older adults, including Holland America, Princess, and Azamara. If you have mobility or health-related issues, be sure to include those in your cruise planning.
Cruises that cater to (or happily include) singles usually prominently feature the phrase "single friendly" in their marketing materials. Realizing there are plenty of older singles, some cruise operators offer programs where solo travelers can meet and be matched with a roommate to share double occupancy cabins and avoid single supplement pricing.
4. Pursue a Learning Vacation
If you love to learn, and appreciate digging deep into your travel destinations, consider an adult learning vacation.
Tour groups like Road Scholar (formerly Elderhostel) and Smithsonian Journeys primarily attract educated, older travelers. The hook: Travelers get to learn about their travel destinations from bona fide experts. Road Scholar and Smithsonian Journeys' websites are great places to start when looking for travel learning opportunities. You can choose your adventure by topic, by destination, or by activity. You might also check with your college or university alumni association, which may offer educational trips for alumni.
5. See a Broadway Show
Perhaps seeing a live Broadway show is one of your bucket list items, or a cherished memory from earlier in your life. If so, why not binge and plan to see a show every day during a New York City trip?
Check to see which shows include current or past Tony Award winners. You can book your show tickets online in advance or take your chances and buy deeply discounted day-of-show tickets (when available) at one of four TKTS ticket booths.
6. Enjoy an Uncrowded Beach
It's getting tougher and tougher to find beautiful beaches that aren't completely covered with tourists, beach chairs, and umbrellas. However, Travel + Leisure says the Caribbean island of Grenada (also known as "Spice Island")is still somewhat undiscovered.
Other "undiscovered" beaches to consider are Lord Howe Island, Australia, which shares its name with the kingfish found there; Salema, Portugal, a small fishing village; and Puako, Hawaii, a residential area tucked between larger resorts. According to data from Travel + Leisure, these are just three of 25 less well known beaches around the world that provide opportunities for relaxing, surfing, snorkeling, or nature watching.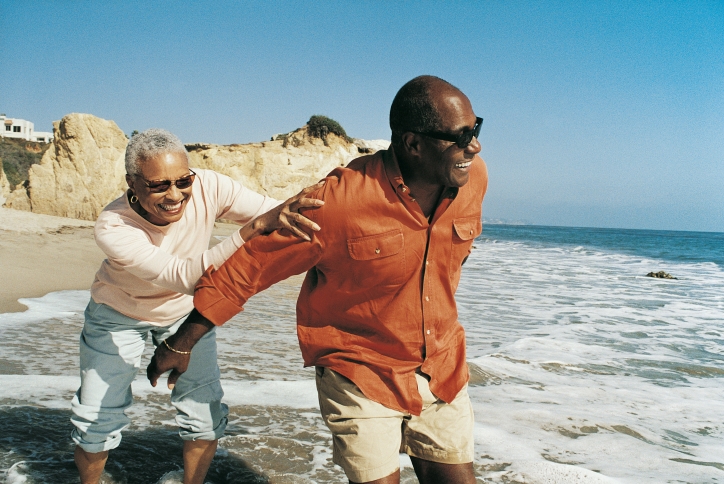 7. Visit the Top of the World
Perhaps you've already done quite a bit of traveling over the years. Are you itching to skip the "been there, done that" destinations? Then Iceland might be your next ticket. Business Insider travel experts listed Iceland as one of their top 25 destinations to visit in 2018. Consider renting a car in Reykjavik and driving out into countryside. TripAdvisor suggests touring the famed Golden Circle route and stopping to see the famed Gullfoss waterfall.
8. Join the Party in the "Big Easy"
There may be more than usual to see and do this year in New Orleans, during its 300th anniversary celebration. Particular draws for boomers include great local music, art, fine dining, historical architecture, and the fact that NOLA was the setting for the beloved play and movie "A Streetcar Named Desire."
Summer through the end of the year is a good time to visit, as this southern city will be much calmer than it is during Mardi Gras. Be sure to sit in on some jazz concerts, sip chicory-spiced coffee along with a powdered beignet (sweet French donut), and indulge in some Cajun-spiced seafood.
9. Chill out in Alaska
All of the recent reality TV shows based in Alaskahave renewed travelers' interest in the northernmost U.S. state. A few notables include "Life Below Zero," "Deadliest Catch" and "Ice Road Truckers." But even before these shows premiered, visiting the land of Jack London was already near the top of many boomers' bucket lists, according to AARP's bucket list travel study.
Summer is an ideal time to visit. Not only is the area not buried in snow, but Alaska's almost unending summer daylight gives you plenty of time to see the sights. Things to do in Alaska in the summer include fishing, taking a cruise, hiking, and glacier sightseeing. In addition to traditional hotels, you may want to consider renting a home, cabin, or trailer/RV on sites like Airbnb and VRBO.
10. Experience the Australian Outback
Australia is now the number one most popular international destination for baby boomers, according to the AARP study. The fact that it's an English-speaking country makes Australia an exotic but easy place to visit. Popular draws for travelers include the slowly disappearing Great Barrier Reef, uncommon wildlife (Kangaroo Island), and miles of natural beauty.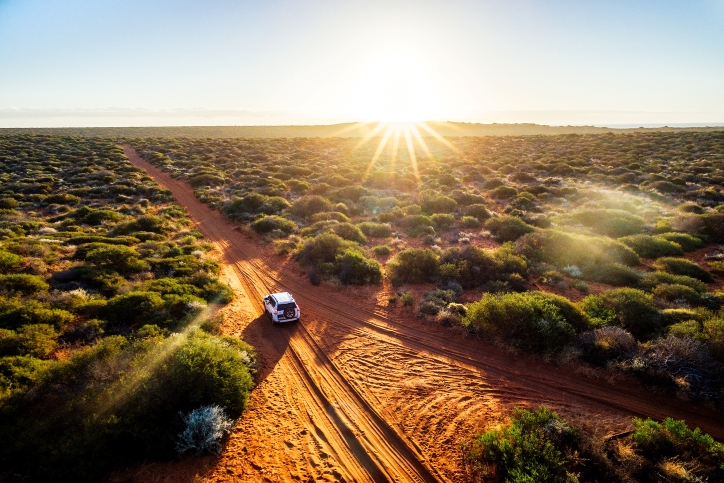 How Traveling Affects Your Insurance Coverage
Wherever you travel this year, it's smart to find out in advance what travel-related incidents your current homeowners and auto insurance may cover.
If you travel in the United States, for instance, find out whether rental car coverage is included in your auto policy. If you travel internationally, keep in mind that your personal property coverage of your homeowners insurance policy covers your personal belongings (luggage and more) wherever you are in the world, with restrictions according to your policy limits and coverage.
Outside the United States, when it comes to your health, you can't assume that your Medicare or other U.S. health insurance will cover you when traveling. You may want to look into travel medical insurance if you're traveling internationally or cruising far away from American ports of call. Speak with your agent or insurer for more details on what your specific policy will cover during your trip.
From Empty Nester to Bucket List Adventurer
With all of these bucket list ideas to choose from, you're sure to find a travel destination to satisfy your personal wanderlust. If you need any help justifying the cost of travel, here's some fuel for your fun: Research shows that people tend to feel significantly more satisfaction when they spend their money on experiences rather than "stuff."
To help you keep track of your adventures as they're happening, be sure to check out the various travel apps available for your smartphone — they can be real time-savers, whether you're confirming travel arrangements, inquiring about Wi-Fi availability, hailing an Uber, or checking the weather.
So how about that bucket list trip? It could end up scoring a perfect "10" on your happiness meter.
Is Your Home Vacation-Ready? Use the latest in smart home technology to help keep your house safe and secure while you're gone—and welcoming when you return home. Learn more about prepping your home before you go on vacation.