If you travel often or plan to, an easy way to remember everything you need to do each time is to follow a vacation packing list. This can also help you avoid rushing to get everything ready in the days or hours before you leave. Before stressing out about what to pack for vacation, take a look at things to pack and what packing for multiple climates looks like, too.
Creating this list is sometimes easier said than done, though, right? That is why we have shared our list of travel essentials. Follow these tips about things to pack for your vacation and you'll be sure to master the packing part of your trip!
When it Comes to Things to Pack for Vacation, You Need Something to Pack Them In
---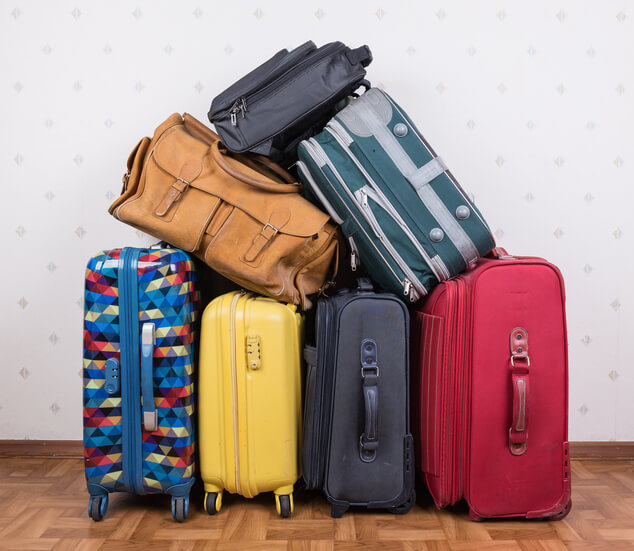 If you already have appropriate bags for your trip, you simply need to get them out of the closet and lay them out to get ready to pack. You may have a bit of work to do in order to determine which luggage is right for things to pack for vacation and that depends on what you are doing and where you are going.
So What Luggage is Right?
Lacking a necessary bag (maybe you're going on a serious hiking trip and don't have a large, sturdy backpack?). Make sure to research and purchase luggage long before you leave.
Think about how long you'll be away and how much you need to pack;
determine whether your current luggage is right for your trip.
Think about the environment of your destination(s); wheeled suitcases are preferable for hallways and city streets, but dirt paths might require bags you can carry.
Look up size requirements for your airline, figure out how many suitcases can fit in your vehicle, and consider what you can comfortably manage when walking with your bags.
Think about bright colored luggage if you plan on spending time at the baggage claim. A neon yellow suitcase is easier to locate in a sea of navy, black, and gray suitcases circling the belt.
Research Weather Conditions: A Vacation Packing List and Packing for Multiple Climates
If your trip involves multiple climates, when you are creating your vacation packing list, think about how you can creatively layer clothing to get the most flexibility. You'll probably need to look at average temperatures rather than actual forecasts, because you're planning ahead of time, but this is still valuable in deciding what to bring. Take note not just of the temperature, but also the precipitation averages: Will you need an umbrella, waterproof footwear, or a rain jacket?
What to Pack for Vacation? Make Sure to Include Travel Essentials
---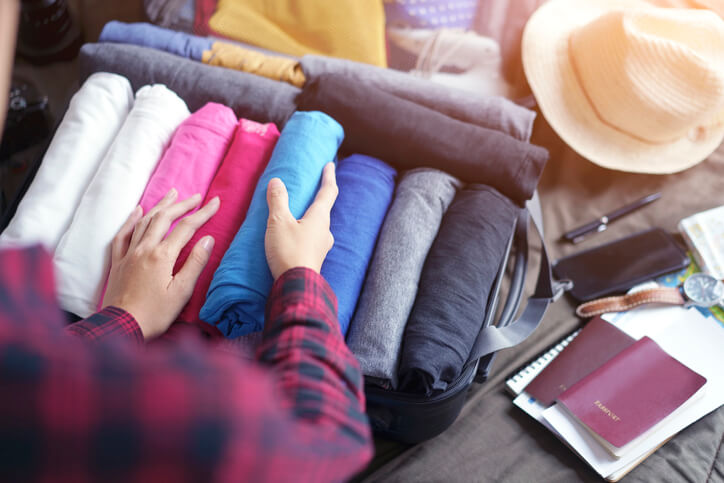 Start your vacation on the right foot and follow your vacation packing list to ensure you don't miss any travel essentials. You can retrofit this list to just about any getaway, too. Whether you're looking for a beach vacation packing list or just general things to pack for vacation, it's always nice to have for reference. There's nothing more frustrating than getting to your destination only to realize you've forgotten something at home.
What Should You Include on Your Vacation Packing List?
---
Outfits
Plan your outfits by day. As much as you can, figure out what activities you'll be doing in what sort of weather, and then determine what type of clothing you'll need to be comfortable in each situation. Make sure you have enough possible combinations and don't forget to include smaller items like underwear, socks, sleepwear, and accessories. If you're going somewhere unfamiliar, research how people there tend to dress (Are bare arms frowned upon? Are sneakers too casual for eating out?) If possible, find out whether you'll be able to do laundry while you're traveling, as this can cut down the amount of clothing you need to bring.
Toiletries
Select your toiletries. Close your eyes and imagine your morning and evening routines to make sure you don't forget anything like makeup remover, soap, hairbrushes, and so on. Remember that—depending on where you're going—you can probably purchase what you need there, but brands and ingredients may vary. Also:
If staying in hotels, find out what they provide (for example, hairdryers aren't a universal amenity) and what you'll need to bring.
Remember to pack any medications and vitamins you regularly take.
Consider what you might need that's outside of your typical routine. A strong SPF might not be an everyday product for you, but if you'll be in the sun all day on vacation, you'll need one.
It's also good to pack a few emergency supplies like painkillers, bandages, and individually wrapped alcohol wipes.
Depending on your plans, you may prefer to travel without heavy bottles of things like lotion and conditioner, and rather buy these products once you arrive instead.
Technology You Would like to Bring
Pack your electronics and accessories. This includes cameras and don't forget the chargers, batteries, and memory cards for everything. As with toiletries, you may or may not be able to buy these extras in your destination. If you're going to a country where plug adapters are needed, make sure you have the correct ones.
For Air Travel, Prepare Your Carry-on Bag
---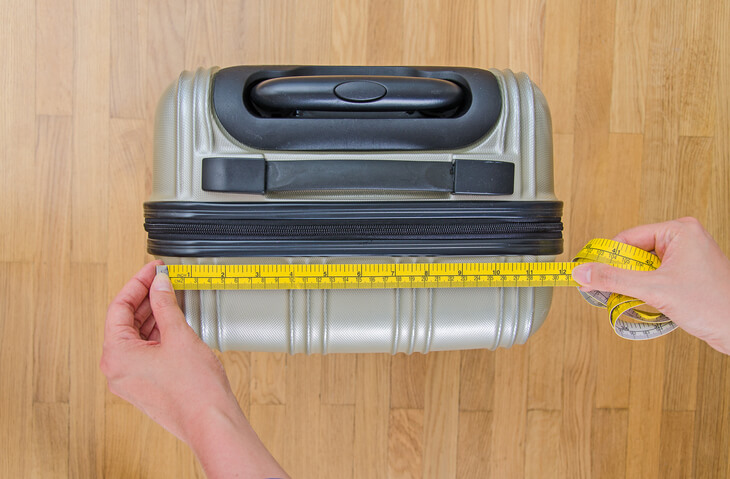 Check your airline's size requirements and permitted items, and then make sure you have everything you need for your flight. In general, a long-haul flight will require more than a shorter trip. Read our article, Travel Neck and Back Support Tips, and then make a carry-on checklist. Items you might include in your carry-on bag vacation packing list are:
Neck pillow
Blanket
Eye mask
Jacket or shawl
Travel documents
Snacks
Book
Downloaded podcasts or movies
Spare outfit
Phone charger
Toothpaste, lip balm, wipes, etc.
Gum
By taking the time to plan your packing list thoroughly, you'll help set the tone for a great time at your destination. Happy travels!