A new year is upon us and that means you get the opportunity for a fresh start to become the best you yet.
Setting New Year's resolutions for self-improvement isn't something new, though. Cultures have been setting yearly resolutions for the last 4,000 years. You'd think that after so many years we'd be pros at New Year's resolutions—but we're still working on it.
Find out how our ancestors handled resolutions, discover New Year's resolution ideas to get you started, and learn some of the best ways to meet your goals.
A History of New Year Resolutions
Committing to "be better" in a new year may have started with the ancient Babylonians 4,000 years ago. Babylonians believed that if they didn't follow through with their resolutions, they'd fall out of favor with the gods. Around 46 B.C., ancient Rome introduced a calendar with January 1st as the start of the new year. January was named after the Roman God Janus, who looks both forward and backward. Romans believed January was a time to review their behavior of the past year and commit to bettering themselves.
In 1740 in England, The Methodist Church introduced the Covenant Renewal Service. This service was usually held on New Year's Eve or New Year's Day. It was a more spiritual alternative to the typical rambunctious celebrations of the day. The service encouraged participants to reflect on the previous year's mistakes and resolve to "do better" in the upcoming year.
Resolutions and Ringing in 2023
These past New Year's traditions aren't so different from how we view New Year's today. According to an Economist/YouGov poll, in December 2021, 23% of the U.S. population created a list of resolutions to better themselves in the coming year. Although making New Year's resolutions may date back to the time of the Babylonian and Roman empires, today's most popular resolutions continue as variations on those made by ancient peoples.
It sounds so simple, doesn't it?
Take a page out of history
Set goals for self-improvement physically, financially, and mentally
Become the best you can be
New Year's Resolution Ideas to Become the Best You Yet
Taking care of your body, mind, and emotional well-being is a popular New Year's resolution. According to the December 2021 YouGov survey, 23% of Americans included "living healthier" as a New Year's resolution. Another 21% said they'd include "personal improvement or happiness" as a New Year's resolution, with 20% saying they planned on "losing weight."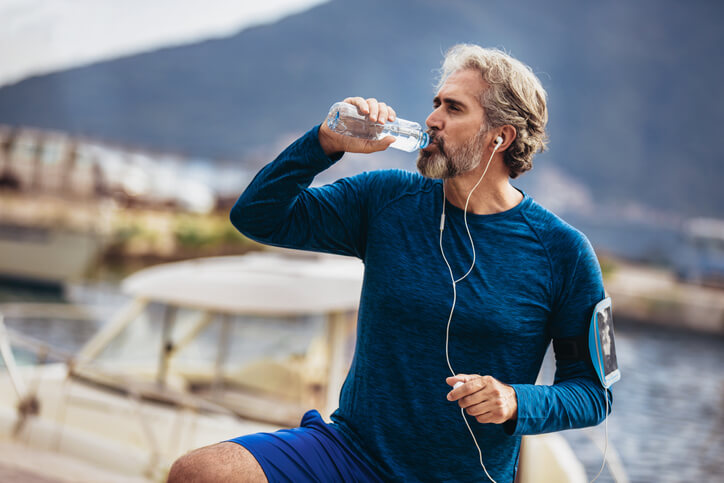 Maybe you're focused on weight loss or lowering your blood pressure to reduce the risk of heart disease. Perhaps you'd just like to feel more energetic throughout the day. Whatever your motivation, now could be the time to get proactive about your physical care.
Good New Year's Resolutions Include Self-Care: Physically, Mentally and Emotionally
If your New Year's resolutions include self-care, start thinking about how to accomplish this from home. Some good ideas might include signing up for an online fitness class, starting an online dance or meditation lesson or downloading that wellness app you've been putting off.
The trick to success with your New Year's resolutions is to start small, rather than making drastic changes to your lifestyle, which could just add more stress. Recent research has shown that setting smaller, more easily-achievable goals that become habits helps individuals meet larger goals.
So keep it simple. Set a goal to simply drink two more glasses of water daily, or walk 20 minutes a day. Then once that's mastered, add more to your routine.
Want to exercise your mental muscles and reduce stress? Join an online book club or start a daily blog journal. Take a two-week break from social media to help avoid anxiety-causing news and discussions. Instead, explore your creative crafting side by learning new skills like:
Woodworking
Painting
Needlework
Studies show that journaling or knitting can provide stress-reducing benefits – keys to your emotional well-being. So consider including them among your self-care resolutions.
One of the Best New Year's Resolutions May Be to Make Your Home a Haven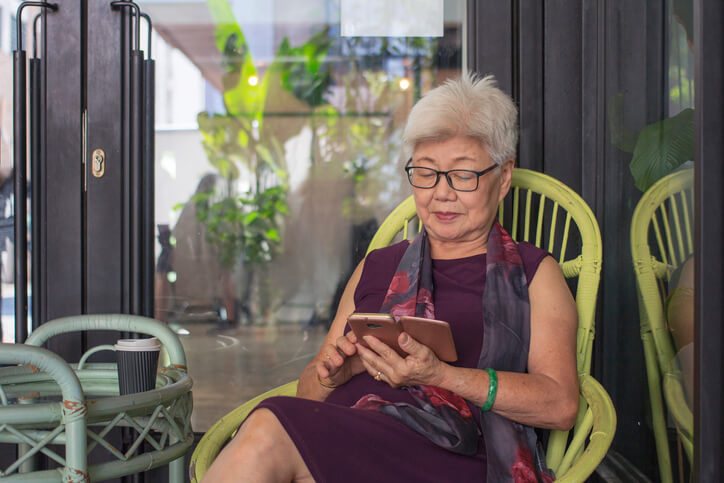 Some people resolve to tackle home improvement projects as part of their resolutions. Unfortunately, most find the big jobs overwhelming and expensive. Instead of planning huge renovations, consider using the new year as an opportunity to make your home "homey."
Include making simple, inexpensive, or free changes to your home to reflect your interests and personality as one of your New Year's resolutions. After all, you'll be creating a haven for you and your family.
For example, create photo displays of your favorite family trips to remind your children and grandchildren of happy times. Or set a goal to organize and declutter rooms a few times a week. You can also create an indoor container garden or small outdoor garden space for a relaxing retreat.
Some of the Best New Year's Resolutions Include a Focus on Your Financial Well-Being
If you're determined to get your finances in order in the new year, you're in good company. 16% of Americans surveyed by YouGov included "financial goals" on their New Year's resolution list. And that makes sense, especially if your financial situation has changed. However, resolving to do better financially isn't new. Even the ancient Babylonians renewed commitments to pay off money owed in the New Year.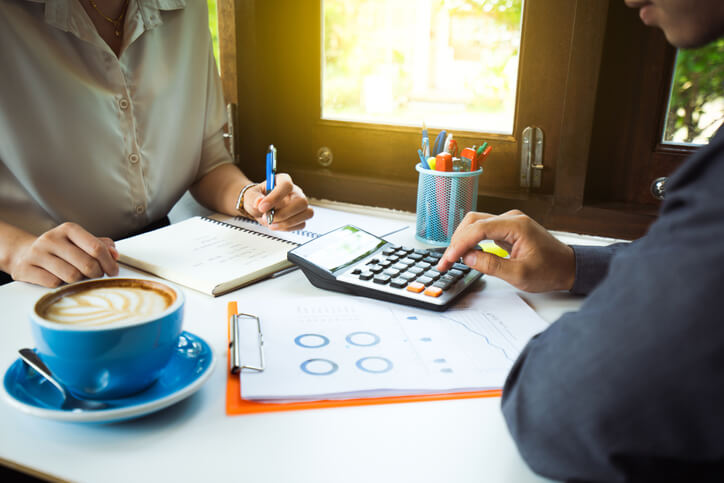 Try a new approach to improving your finances, especially if you were unsuccessful in previous years. Book an online appointment to get some professional financial advice. A customized financial plan can help you identify your goals and assess your progress.
And don't forget, your financial health also includes risk management. Think about your auto and home insurance, life insurance and emergency savings.
Travel & Connect With Friends & Family
Even if you're not planning on packing your bags or hopping on a plane anytime soon, it is still possible to discover other cultures and connect with loved ones…online. You can easily rekindle old friendships and deepen relationships with far-flung family members using technology.
For instance, you can set up regular Zoom calls or Facebook video chats to keep up with children and grandchildren. You can also schedule "watch parties" to enjoy travel shows online at the same time as friends in other places so you can discuss the show together with online chat or by phone. Do you enjoy bridge, chess or cribbage? Check out the online clubs and leagues to keep your hand in the game.
Add Lifelong Learning to Your New Year's Resolution List
If your New Year's resolution includes education, you have more options than ever before. Are you ready to formally pursue a degree you never had time for? Maybe you're interested in simply taking classes in a subject you've always wanted to learn more about, or you're looking to learn a new language. Whatever the case, choose the method best suited to your lifestyle — courses that deliver recorded lectures online, DVDs or even Zoom classes that allow you to interact with others.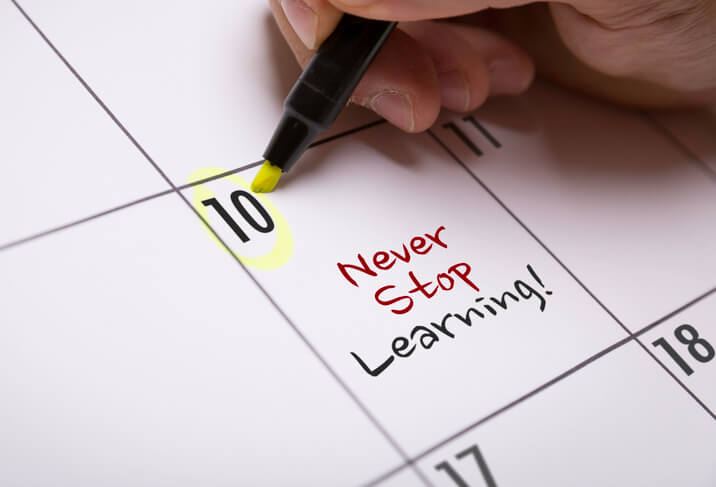 Taking courses, lessons or pursuing a degree can help keep your mind sharp and give you the opportunity to learn more about something you love.
Tip: Why not try an online class that teaches you a new craft or art? All you need to do is order supplies online for a home delivery. This allows you to learn the skills you'll need from the comfort of your home, and create something beautiful to keep or gift to a loved one.
Tips for Conquering Your New Year's Resolution List
Making a few New Year's resolutions may seem easy, but actually sticking to them is another story.
Use these five tips to help you stay committed to your goals:
Pick one: Focus on changing one behavior at a time, so that you don't get overwhelmed.
Start small: For example, begin by cutting back to one teaspoon of sugar in your coffee rather than cutting out sugar completely.
Be specific: Vague resolutions are tougher to keep, and being precise about what you're going to do (or not do) sets clear rules for you to follow.
Share your New Year's resolutions: Once you talk about them, others can help hold you accountable.
Don't sweat the missteps: Don't abandon resolutions if you slip up. Imperfect progress toward keeping a resolution is better than giving it up altogether when you mess up.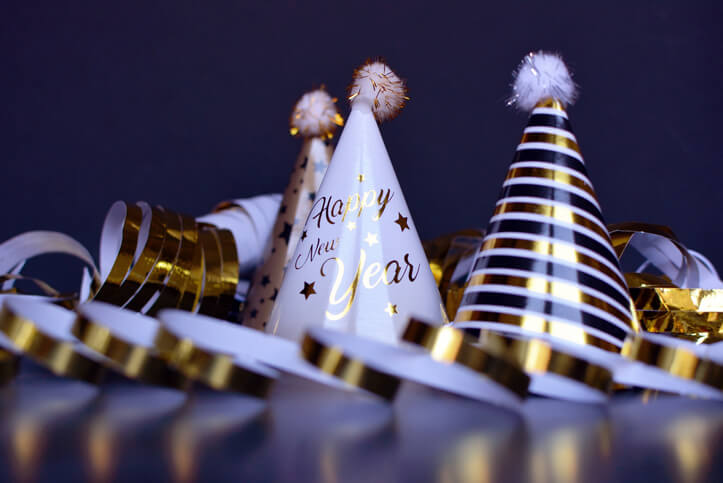 Are We Keeping Our New Year's Resolutions?
According to the YouGov poll, 20% of Americans said they planned to make more than one resolution.
Of the Americans who said they had made New Year's resolutions, nearly four in five reported they were very or somewhat confident that they will be able to stick to their goals.
Here are a few more resources to help you reach your goals for the new year in the long run.
Learn about:
You'll find all these, and more to help you accomplish your New Year's resolutions, right here at the Extra Mile.
Did you accomplish your goals in 2022? Do you have an inspiring resolution for 2023? Let us know in the comments.