If you haven't bought or sold a home in the past few years, it may surprise you to see just how much the sales environment has been changing.
As technology continues to drive our society, the real estate industry hasn't missed a beat. In fact, online property tours are popping up more than ever before and becoming a new norm in the real estate market. A recent study even found that 46% of buyers find virtual tours very useful.
How Do Virtual Real Estate Tours Work?
Have you ever flipped through a home's online photos and felt like it was the house of your dreams only to be disappointed when you visit the property? If so, you're not alone. Many home buyers feel like pictures included on postings can be misleading. But that's where virtual tours are enhancing the real estate market.
These tours use tools like Zoom, FaceTime and Skype to let agents walk you through a home in real-time. Virtual tours can help you get a feel for the layout from the eyes of another person. In some cases, agents are even replacing open houses and showings with virtual tours.
Allowing an agent to walk you through a property virtually can help you:
Focus and zoom in on the home's details
Save time and money on gas because you won't have to drive long distances to home showings
Narrow down houses more easily and invest more time in the houses you're serious about
On top of this, you may not even have to schedule a virtual tour of a home you're interested in. Many realtors have started pre-recording virtual tours with tools like Zillow's 3D Home App, which attaches the video right to online home listings. With this app, realtors can use their smart phone to capture panoramas of a house and build a whole tour. This gives you the convenience of taking a virtual tour of a property at any time of day.
But many realtors haven't stopped there. The industry has also been using virtual reality to show buyers properties from their own perspective. "Instead of trying to imagine their dream home from a two-dimensional floor plan drawing, virtual reality lets real estate buyers experience the property from every vantage point, inside and out," says Dogu Taskiran, CEO of the Vancouver-based virtual reality tour creator Stambol Studios. Because of the technology, "clients can examine properties in a more fun and engaging way."
The technology comes in two types—virtual and augmented reality. The former is an all-immersive experience, in which you'd experience a virtual world that's viewable through goggles. This solution works fine if you're at home or viewing a tour alone from a remote location. The latter lets you experience the virtual tour while also interacting with a real estate agent who's right there.
In addition, the tours are often available via a mobile device, which can be more immersive when used with a specially-designed headset. Without the headset, the tour will appear as augmented—instead of as virtual-reality.
To help encourage adoption of the technology, "people are giving inexpensive headsets away as a promo," says Bharat Ahluwalia, a former member of the Microsoft HoloLens team who later founded Seattle-based Z-Axon, which creates augmented and virtual reality solutions for the real estate market. "It's easy to build a solution where you plug in a $10 to $20 headset so you can view [the tour] in virtual reality."
Who's Going on Virtual Real Estate Tours?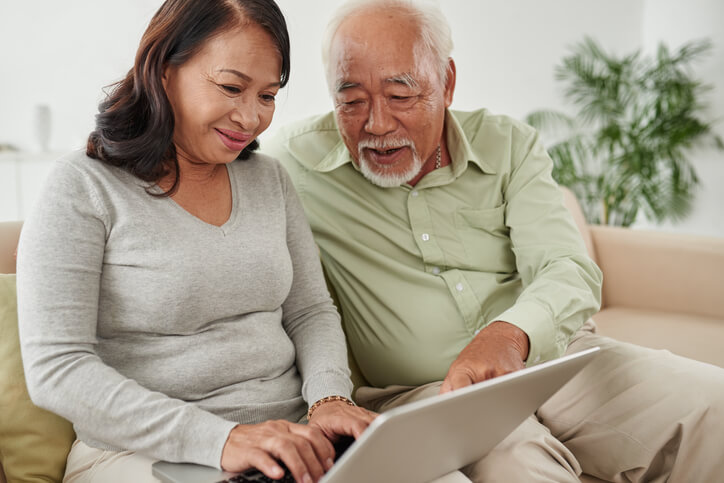 "Everyone is looking remotely, now," says Michael Kelczewski, a real estate agent with Brandywine Fine Properties Sotheby's International Realty who sells homes in Delaware and Pennsylvania. "It could be snowing, raining, 2 a.m. on a Saturday," and, with virtual realty, a buyer can still "see a home in its best light." In other words, you don't have to search from a distant city to reap the rewards of house shopping from home.
A recent report also found that there's been a spike in demand for virtual home showings. Not to mention that more than two out of every five home buyers are relocating from another city. Work and personal commitments can make it difficult to travel frequently to visit open houses in person. Virtual tours from home can help cut down on the number of listings a buyer needs to see in person, which allows you to make the most of your time when you're in town for in-person visits.
Will Virtual Real Estate Replace the Real Estate Agent?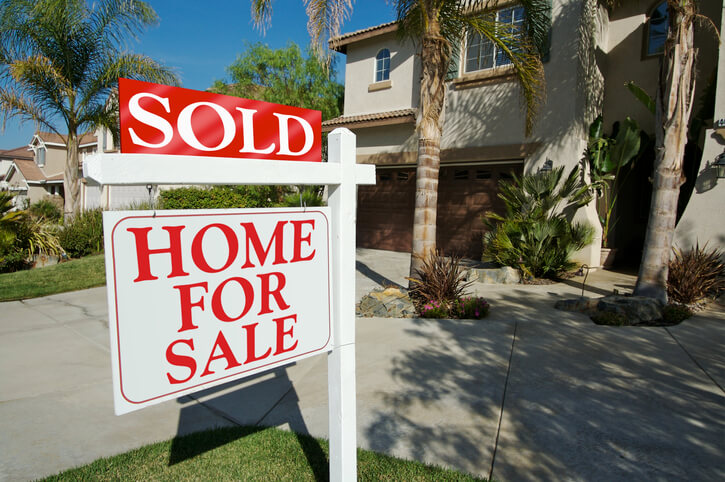 No matter how exciting virtual touring is, though, it's really just one more tool in the seller's toolbox. "I'm a big believer in checking every box when you sell your home," says Sissy Lappin, co-founder of the For-Sale-By-Owner site ListingDoor.com. Virtual reality tours won't replace traditional tried-and-true sales tools like still photos or custom printed brochures, she adds.
"We still do custom yard signs," explains Lappin. "Some people might think they are a thing of the past, but probably 15 percent of people visit an open house because they drove by and saw a yard sign."
That means the technology probably won't replace your real estate agent, either, which is great news for the majority of home buyers, who prefer to work with a real person. In fact, the next wave of virtual and augmented reality tours is being developed with the buyer-agent relationship in mind.
"We're building out a piece now where the agent can be in the same tour as the client—they can actually be guiding the client through the virtual tour," explains Ahluwalia, even if the client and agent are miles apart. "The agent can take the buyer from room to room, and can see what the buyer is looking at. If the buyer is looking at the fireplace, for example, the agent can see that, and can respond to questions about the fireplace," even if the buyer never specifically mentions the fireplace.
"There will always be an avenue for the real estate agent," maintains Kelczewski. "What we're looking for are ways to enhance the process through technology."
So…what do you think? Let's imagine you wanted to move to your dream location; however, this dream location is across the country—would you put an offer on a house if you only "visited" the home via a virtual real estate your? Share your thoughts in comments.