When most people think of the typical snowbird destination, they think Florida, or maybe Phoenix or San Diego. But, increasingly, more and more travelers are seeking alternative snowbird destinations in their quest to escape the winter cold.
If you'd love to spend some time in a milder climate, or are just dreaming of traveling again, and the usual hot spots don't entice you, you might be intrigued by one of these 15 unexpected snowbird destinations.
Desert Cities
Do your daydreams about getting far away from the snowy weather include sand, sun and palm trees? These desert cities have all of that and more.
Las Vegas, NV
This desert city is not exactly a new snowbird destination for winter visitors, but it's becoming increasingly popular as Boomers reach retirement age. Along with moderate winter temperatures and low humidity (its climate is among the driest in the United States), Las Vegas offers world-class entertainment and dining options.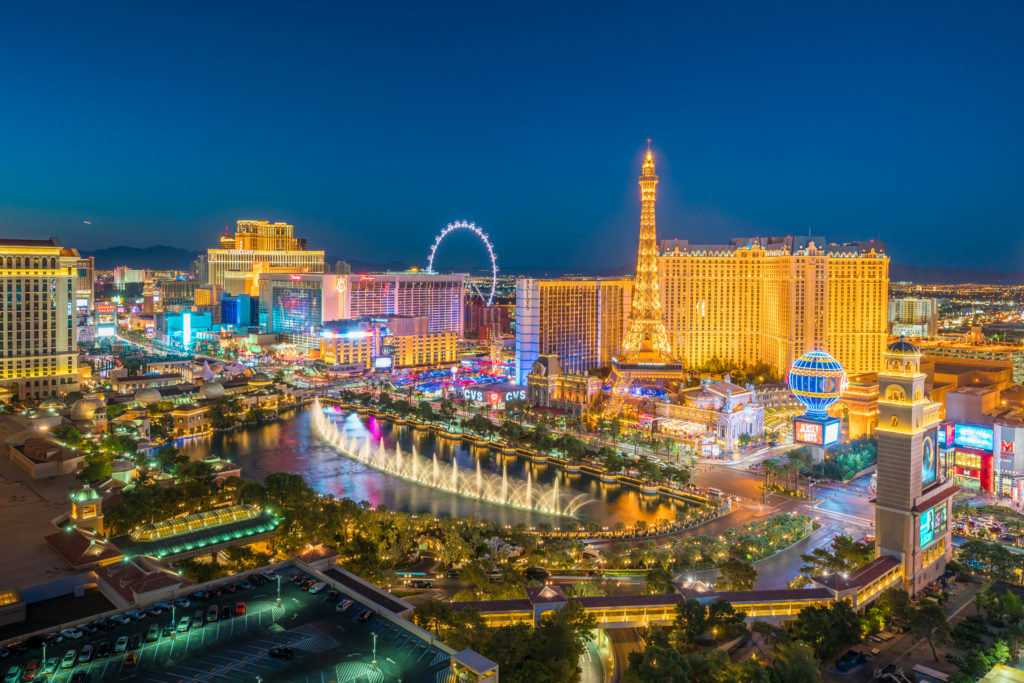 Housing choices are many and varied. If you're looking into buying a second home, the market for high-end houses and condos is quickly rebounding. Would-be renters have plenty of options, as do RV owners: Along with a selection of RV parks (some located at large casinos), there are also more luxurious RV resorts.
Basing yourself in Las Vegas puts you in convenient proximity to other Nevada communities, as well as spectacular natural settings and national parks. And, of course, if you love a good casino, you won't be disappointed.
Tucson, AZ
While the Phoenix area attracts more snowbirds, Tucson, 118 miles to the south, is not without its winter devotees. And there's plenty to see and do for seasonal residents in this city of 520,000 people, spread out across the Sonoran Desert.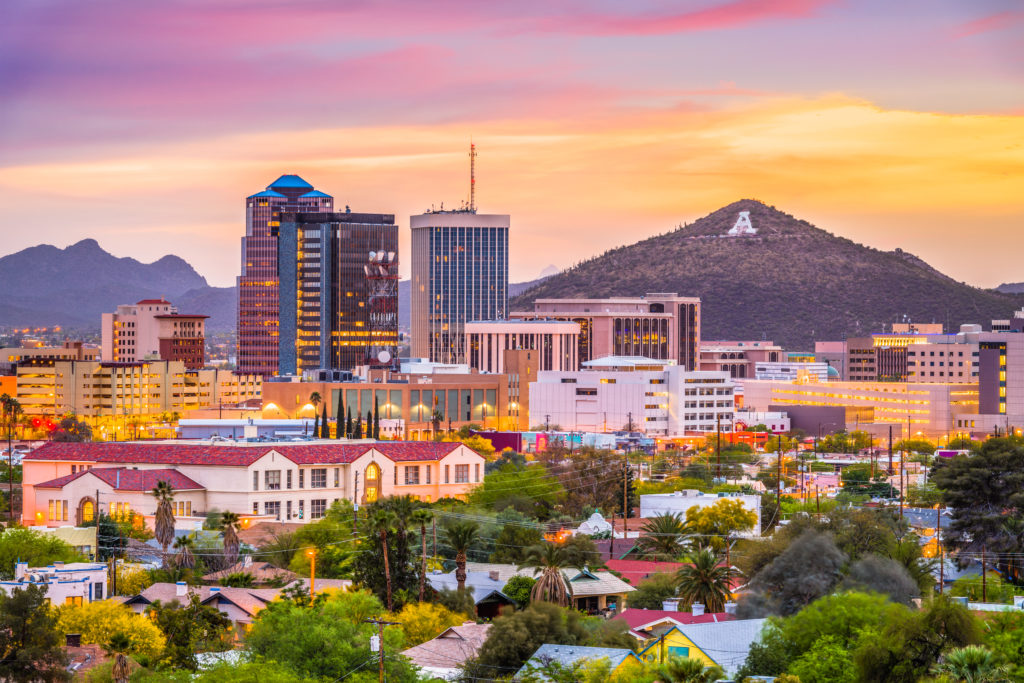 Tucson's winters are mild, with temperatures ranging from the mid 60s to mid 70s. The city offers a wide variety of neighborhoods to live in or visit, many of which showcase the area's long history and blend of cultures.
Art lovers will find a range of museums here, and foodies will have their pick of restaurants. Outdoorsy types can explore city, state and national parks that celebrate the desert environment. In the winter and spring, Tucson hosts a variety of festivals and events, like the Tucson Gem and Mineral Show. These draw tourists from near and far.
And travel-loving snowbirds will appreciate how close Tucson is to the smaller towns of southern Arizona.
St. George, UT
Think Utah winters are all about cold weather and snow-capped mountain peaks? Think again. The Mojave Desert city of St. George, in the southwestern corner of the state, is actually closer in climate (and distance) to Las Vegas than to the ski resorts in northern Utah.
St. George has been a snowbird destination for decades, but it's becoming more popular as the city grows. And it's not hard to see why: Sunny over 300 days a year on average, with winter temperatures in the 50s and 60s and relatively little precipitation. St. George is an ideal place to enjoy outdoor activities like:
Biking
Hiking
Golfing
Rock climbing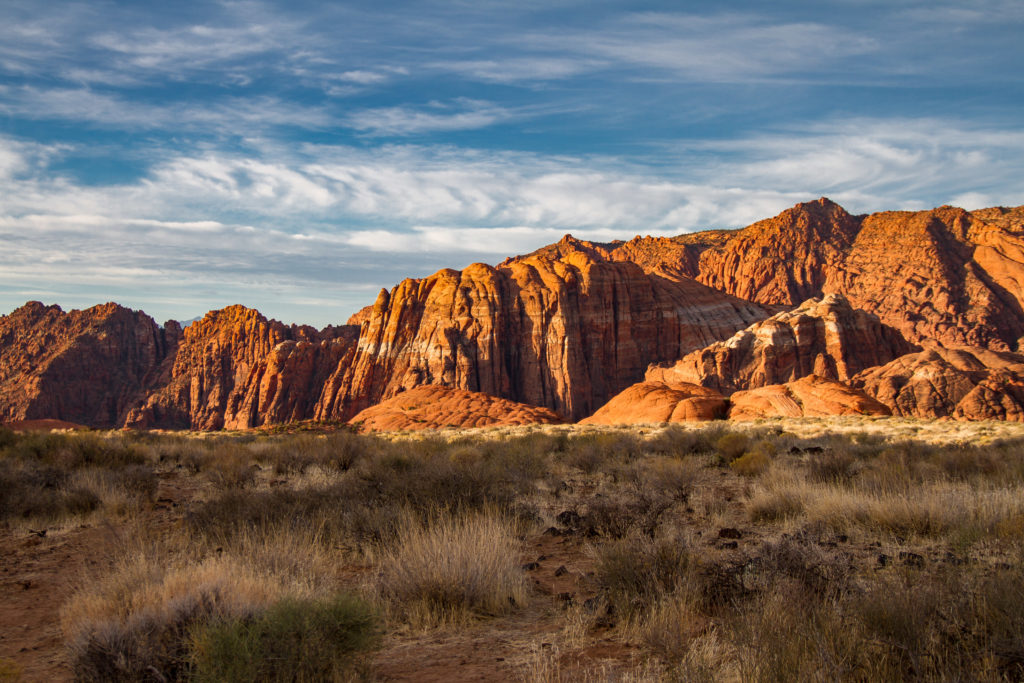 Known as a gateway to Utah's world-famous wilderness areas, the city doesn't feel like a dense urban environment. Its valley location and sprawling layout give parts of St. George a small-town or rural atmosphere. Still, with a year-round population of about 165,000 in the metro area, St. George is large enough to boast numerous cultural institutions and shopping opportunities.
Island Getaways
Leaving the mainland always feels a bit like an escape from the everyday. These island destinations are perfect for those seeking a snowbird destination with that faraway vibe.
Jekyll Island, GA
Snowbirds love this barrier island off the coast of Georgia for two main reasons. For one, there's a lot to do. For another, this former private retreat for the elite families of the Gilded Age is a nice place to do nothing.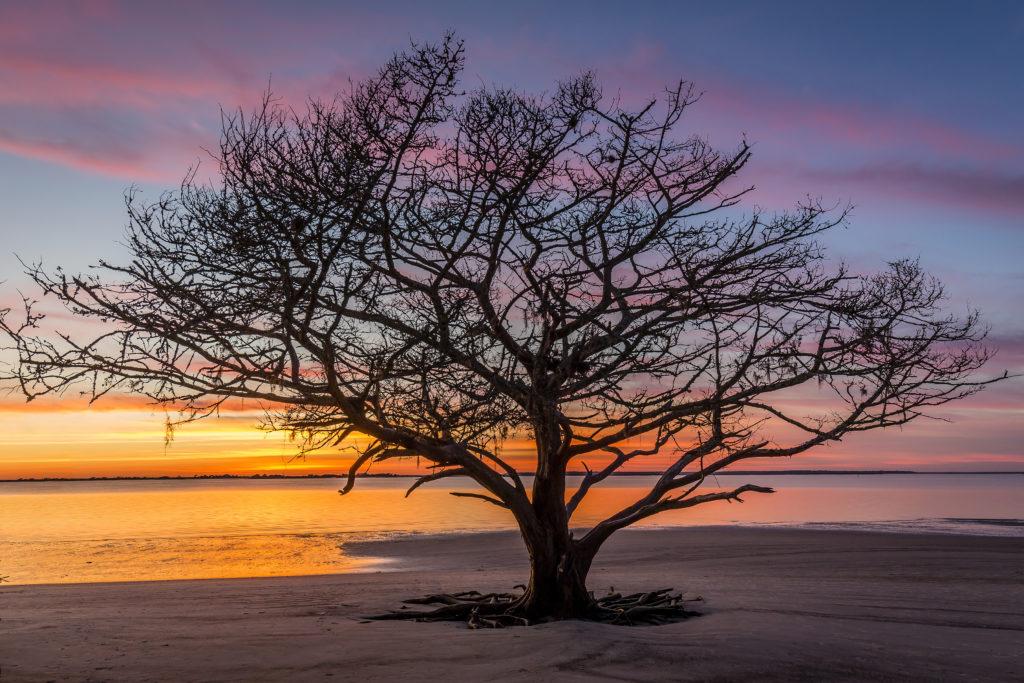 Jekyll Island, roughly an hour and a half from Savannah and even closer to Jacksonville, Florida, is a paradise for cyclists, golfers and horseback riders. Its classic coastal Southern scenery—featuring miles of beaches and Spanish moss—also offers a lovely backdrop for walking or relaxing.
Residents work hard to preserve the island's heritage. History buffs can explore the local museum, several historic sites and more. Winter visitors can rent a home or cottage. There are also hotels and a large campground for tent campers or RV dwellers.
Jekyll isn't the only Georgia island that snowbirds can call their seasonal home away from home. Nearby St. Simons Island, larger than Jekyll and also a part of the Golden Isles of Georgia, is another favorite spot for short- and long-term stays year-round. And there's no ferry journey required to reach these islands because both are accessible by road.
Hawaii
Though better known as a destination for honeymooners or workers taking a two-week vacation, Hawaii is also a snowbird destination. On the island of Maui, you can choose from many condo complexes and resorts. Seasonal residents here take advantage of the laid-back atmosphere and opportunities for stunning hikes, adventurous drives and lounging on postcard-perfect beaches. There's also culture and history to be found for those who seek it.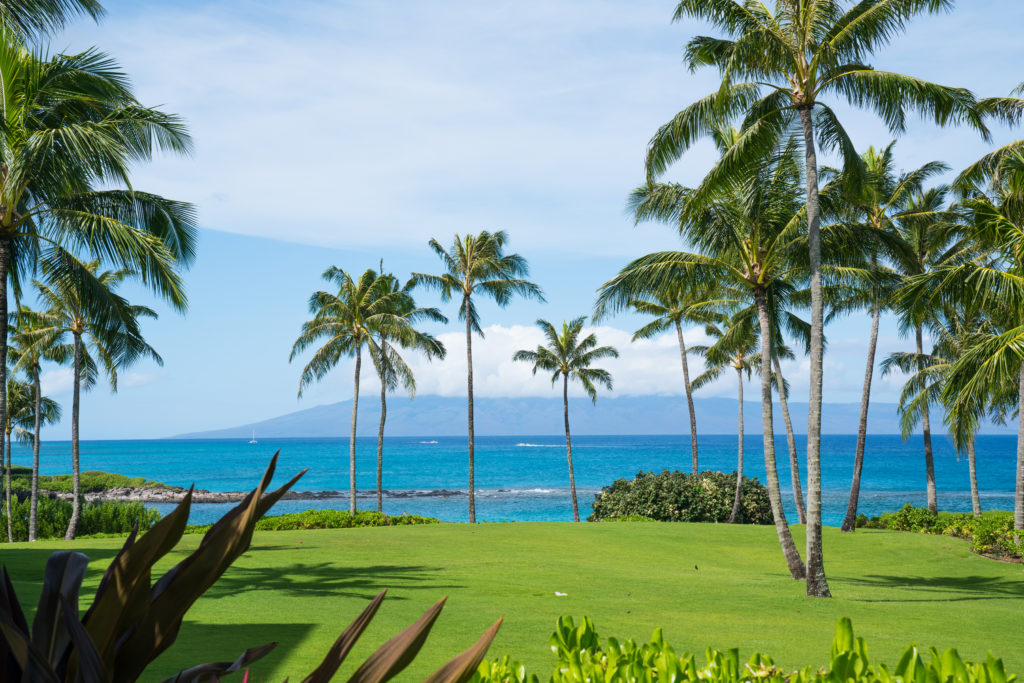 Honolulu, the Hawaiian capital city located on the island of Oahu, is busier and easier to navigate without a car. It also gets fewer inches of winter rain than some other Hawaiian cities. Here, snowbirds—along with everyone else—are drawn to the famous Waikiki Beach. In this neighborhood, there are more hotels than condos, so visitors fleeing the cold weather back home make reservations for long-term stays.
And if those locales don't appeal to you, there could very well be another spot somewhere on one of Hawaii's eight principal islands where you would love to spend your winter season.
South Padre Island, TX
Though it's technically connected to the mainland by a causeway, South Padre Island (or SPI) is known for its island vacation vibe. Once seen primarily as a Spring Break destination, it's now becoming more popular with families. Those looking for a snowbird destination with an island vibe are also flocking to this little town on the Gulf Coast of Texas.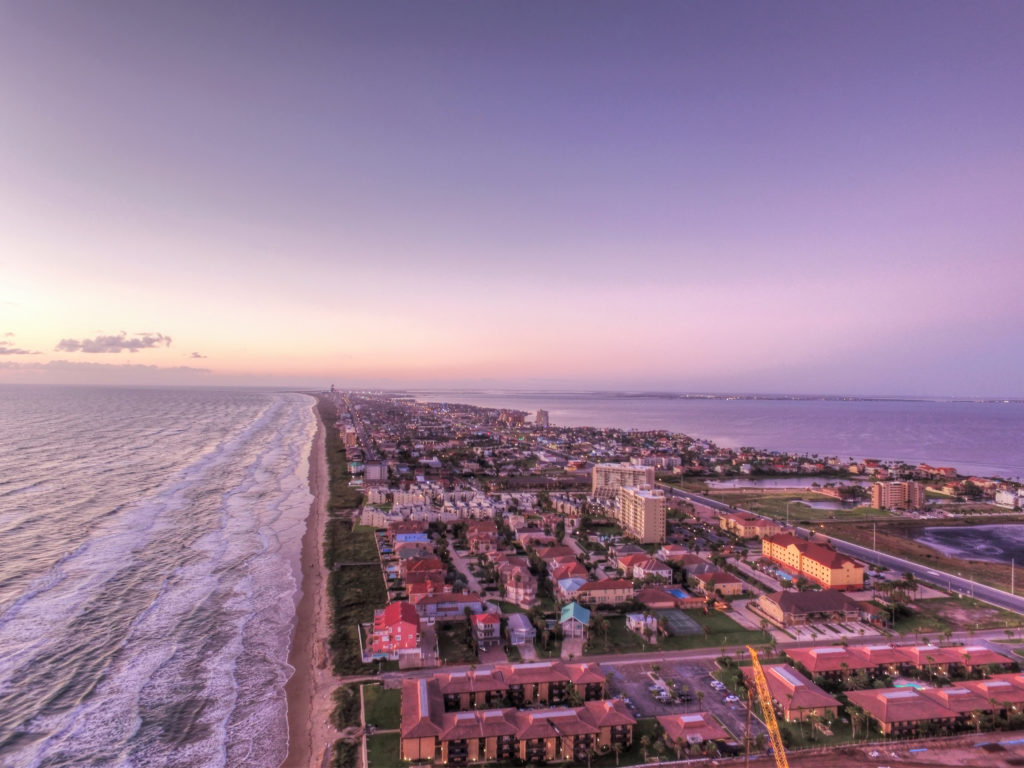 The main attraction here is the 34-mile coastline, where sandy beaches provide a base for fishing, boating, or simply enjoying the warmth (winter temperatures generally stay in the 60s and 70s). Other popular pastimes include golfing and birdwatching.
All Texas beaches are public, so you'll never be far from a coastal access point when you're walking around SPI. And SPI is a great walking town because it's only about two square miles. It offers a free public shuttle service, so you may prefer to ditch your car while you're there. And housing options, from condos to camping to hotels, are surprisingly varied for such a small town.
If the island life gets slow, South Padre Island is only a day's drive from Houston, Dallas or San Antonio.
Beach Life
No matter where you go, there's just something relaxing about a beach town. These coastal locations have sand, surf and the slower pace of all places where life focuses on the sea.
Alabama
It may not have the vacation reputation of its neighbor, Florida, but that's what makes Alabama a surprising favorite snowbird destination for those looking to escape the winter chill. With mild weather and white sand beaches covering over 30 miles of shoreline, Alabama's Gulf Coast offers plenty of options.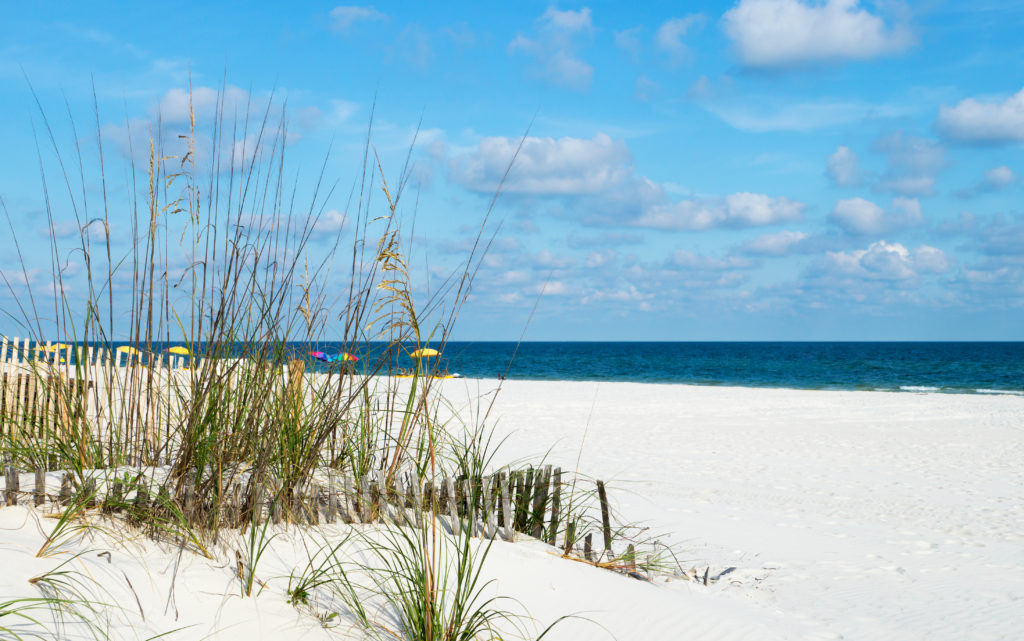 Mobile, the largest city in the region, is known for its cultural institutions and architecture. It's also home to a major seaport and the oldest organized Mardi Gras celebration in the country. The area's smaller towns each have their own unique atmosphere, from Fairhope's charming downtown district to Auburn's college-town spirit. Gulf Shores boasts numerous family-friendly attractions and Orange Beach hosts an annual Snowbird Fest in January.
Because they're less crowded than some other coastal areas, Alabama's beach towns are relatively affordable, so far as housing goes. Choices range from luxury condo rentals to RV parks.
Mississippi
Like Alabama, Mississippi's Gulf Coast draws tourists for its numerous beaches, mild winters and lively waterfront towns. But snowbirds love the Magnolia State for another reason, one that may surprise those who have never been there: This region is home to over a dozen casinos—and the spas, restaurants, shops and live entertainment that accompany them.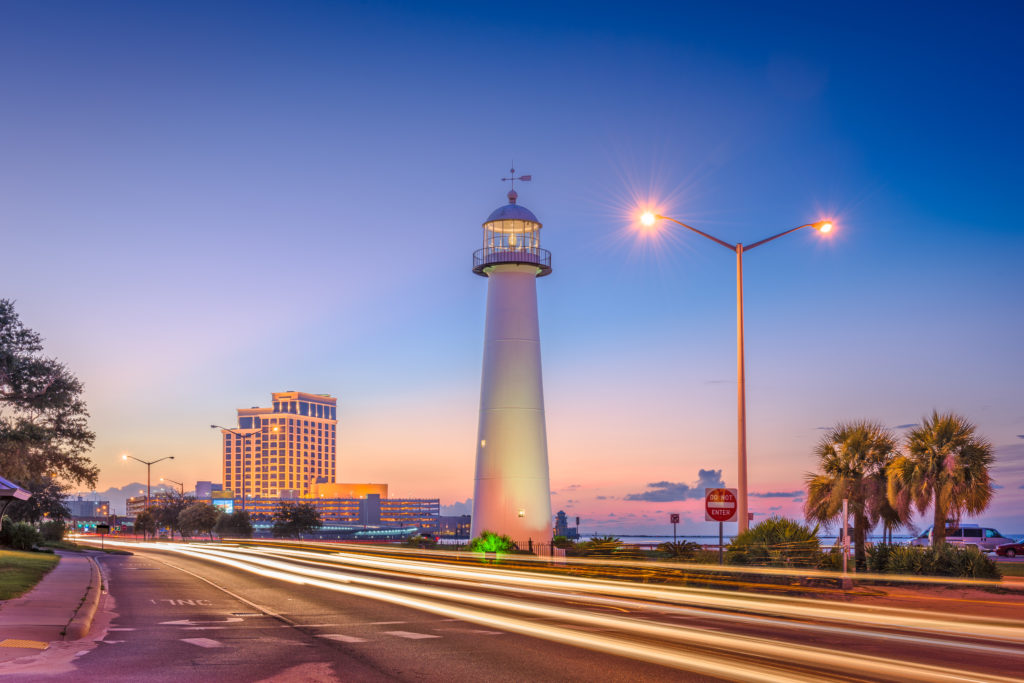 Biloxi hosts the largest number of casino resorts. It's also packed with additional entertainment options, ranging from sporting events to fishing charters. Gulfport, too, caters to fun-loving visitors, with seemingly endless active recreation opportunities.
However, if you enjoy quieter activities, there are more low-key ways to spend a winter along Mississippi's 62 miles of shoreline. In addition to the beaches, there are many historic sites and museums to visit and natural areas to explore.
North Carolina
It may sound strange to escape the winter in a state with "North" in its name. However, many snowbirds choose not to go all the way south but rather to stop in North Carolina's Outer Banks region. It's true that North Carolina winters aren't exactly warm: Coastal temperatures average in the low 50s, and it can get windy. But snow is uncommon, and the warmth of spring arrives far earlier than it does above the Mason-Dixon line.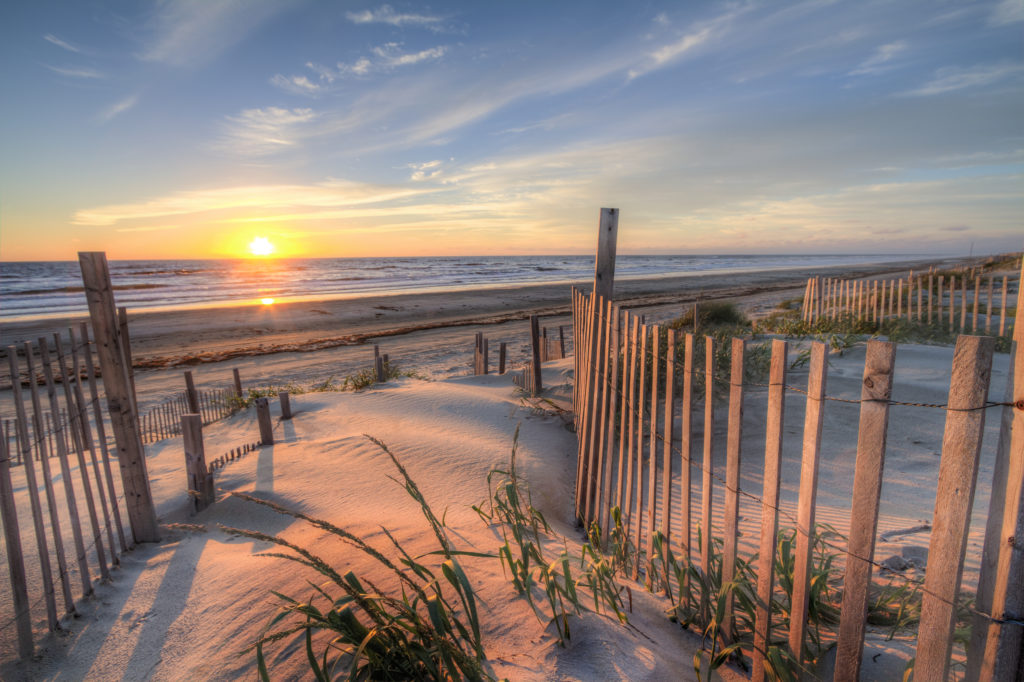 The Outer Banks, a string of barrier islands that stretch along much of the North Carolina coast, offer stunningly beautiful scenery dotted with small historic communities like Kitty Hawk, Rodanthe and Hatteras. Because winter is the off-season here, beachfront accommodations are more affordable than in destinations further south.
And, beyond its beaches, North Carolina has other attractions that make it an ideal snowbird destination. From Cape Hatteras National Seashore, it's a four-hour drive to Raleigh, with all the amenities of a large city. It's an even shorter trip to coastal tourist destinations like Edenton and New Bern. North Carolina is also a paradise for golfers, with some of the country's premier courses and resorts.
No Beach, No Problem
The typical snowbird might flock to the beach, but many people are just as happy to find their warm-weather spot further inland. While these snowbird destinations don't have a coastline, they offer plenty of other perks.
New Mexico
It's about as far from the traditional idea of the snowbird destination as you can get within the United States, both in distance and lifestyle. But southern New Mexico's smaller towns attract retirees seeking otherworldly landscapes and rich culture. The weather is warmer than you'd imagine, with dry desert air and winter highs in the mid 50s and 60s. Plus, affordable rentals and RV parks are plentiful.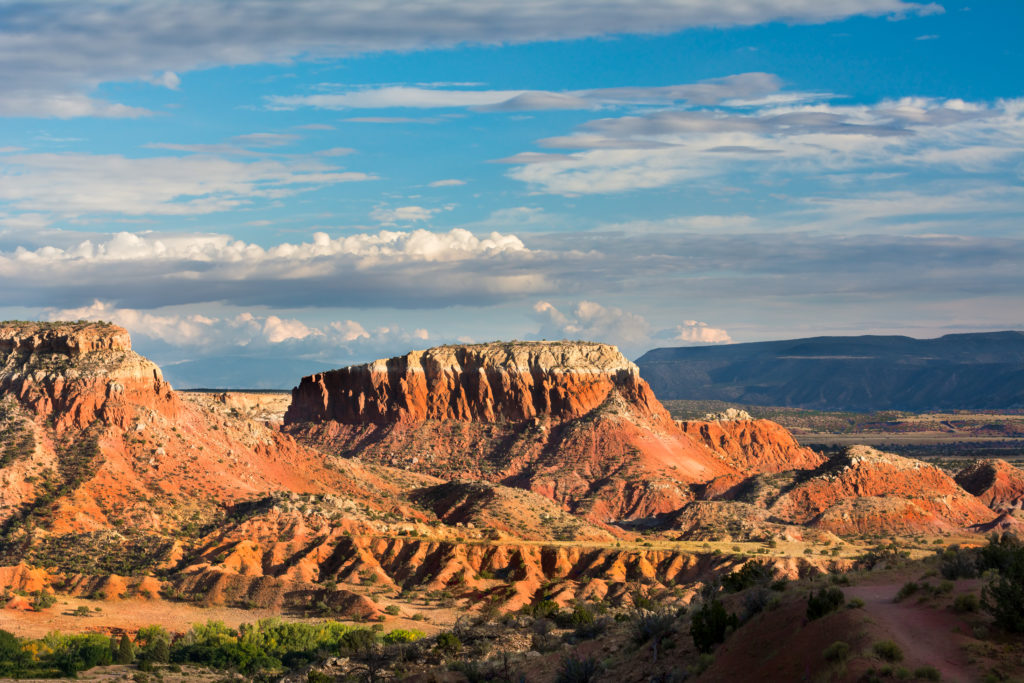 Would-be winter residents of the Land of Enchantment have many choices in the southern part of the state, including:
Las Cruces, a large city by New Mexico standards, that combines the amenities of urban life with easy access to nature.
Alamogordo, with close ties to the military and plenty of shops, events and museums that attract tourists.
Truth or Consequences, home to several hot springs and a walkable downtown business district.
Caballo, where RV'ers can relax beside a lake with a mountain view.
And, although the weather is slightly cooler, some northern New Mexico towns have snowbird communities, too. These include:
Taos, famed for the artists who have called it home.
Los Lunas and Rio Rancho, outside of Albuquerque.
Tucumcari, on historic Route 66.
Louisiana
Think of Louisiana and you probably think of Mardi Gras, Cajun cuisine, Zydeco music, culture, nature and history. You may also want to think of spending the winter in this southern state, because its mild winters (temperatures often reach above 60) and relatively low cost of living make it a tempting choice for snowbirds.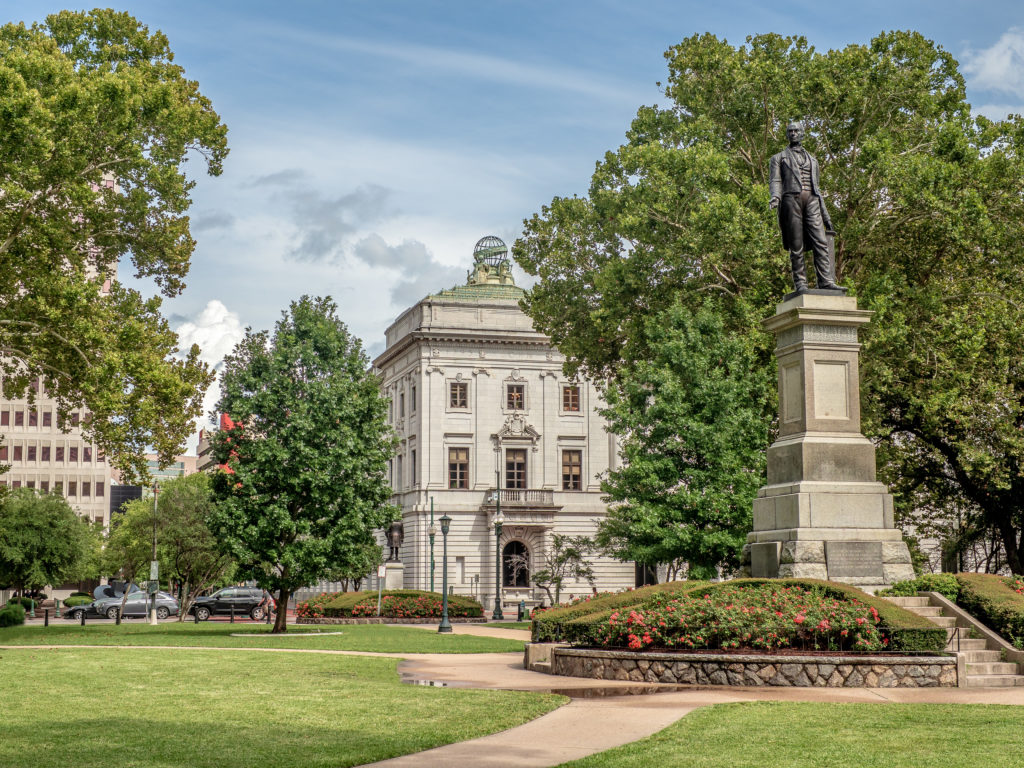 In the southern part of the state, the city of Lafayette offers a little (or a lot of) something for everyone. A busy college town with restaurants, nightlife and shopping options, it has driving trails for interests as specific as boudin (yes, the sausage) and oak trees. From the city, scenic roads lead to charming smaller towns like New Iberia and Abbeville, where history and photo-worthy architecture abound.
A little further west, the city of Lake Charles has similarly varied attractions. Between the casino, the symphony, the city parks, the libraries, the sporting events and festivals, snowbirds can entertain themselves nonstop. Winding throughout the region, the bayous provide ample opportunities for fishing, touring or simply appreciating the natural beauty and wildlife of this unique landscape.
California
California is often conflated with its lengthy coastline, but for snowbirds who don't want a beach-centric lifestyle, the inland parts of the Golden State are full of possibilities. The towns and cities scattered throughout inland California are meccas of laid-back yet upscale culture and cuisine.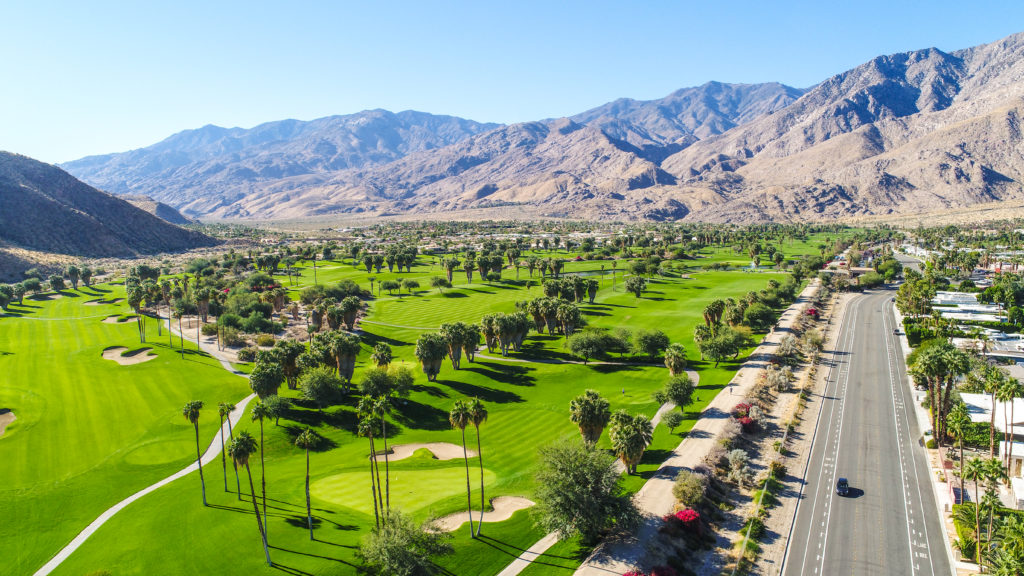 In the north are the famously beautiful wine country destinations of the Napa and Sonoma Valleys. Further south, the desert towns of the Coachella Valley—like Palm Springs, Palm Desert, Indian Wells, Rancho Mirage and La Quinta—offer numerous golf courses, boutiques, galleries and spas. Anywhere snowbirds flock in California will likely be convenient to:
Airports
Major cities
Scenic routes to explore
Vast and varied natural areas, including state and national parks
Winter temperatures in the sunny Coachella Valley can rest in the 70s during the day, while more northern areas are slightly cooler. California is not generally as affordable as some of the other places on this list, but seasonal residents willing to spend more will find luxury rentals and planned communities in prime locations. That said, it's not all high-end. Real estate in some towns is less expensive than in others and plenty of California communities accommodate RVers, too.
International Escapes
A change in the weather is one thing, but some seasonal travelers are also looking for a change in culture, language or way of life. These foreign destinations might take more planning, but for the adventurous, they may prove to be very rewarding snowbird destinations.
New Zealand
If you're open to spending your winter on the other side of the world, consider following the small but devoted number of Canadian snowbirds who have discovered New Zealand's balmy winters (or, to New Zealanders, summers) and magnificent scenery.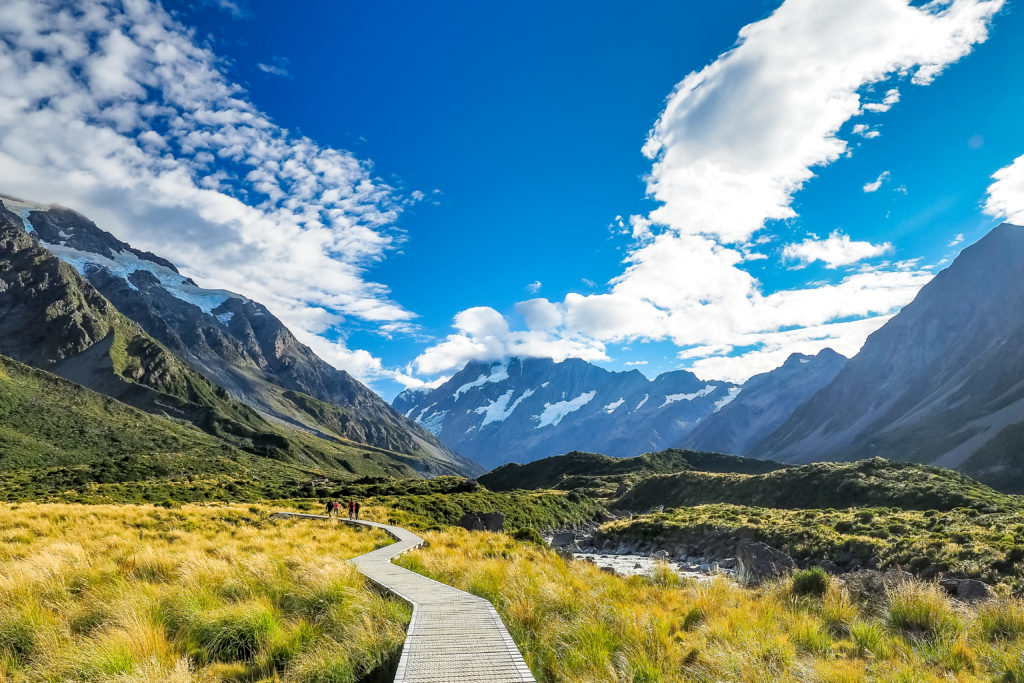 New Zealand is made up of two larger landmasses, North Island and South Island, and many small islands. Its geography ranges from snow-capped mountains to otherworldly forests to dramatic beaches. Its culture combines Maori and British traditions.
Snowbirds who fly this far can choose from diverse cities, pretty villages and more remote areas. Visitors can stay in hotels, motels, hostels or rental apartments. They can even rent an RV (that is, hire a campervan). Remember that unlike the U.S., the northern regions of the country are hotter than the southern regions.
Some snowbirds choose to split their winter months between New Zealand and Australia, where the temptingly named Gold Coast and Sunshine Coast regions are favorites among North Americans bent on escaping the cold.
Panama
No, not Panama City Beach, Florida (although that's also an option), but Panama, the Central American nation. January through March is Panama's dry season where the weather is sunny and hot. But that's not the only thing attracting increasing numbers of snowbirds to its tropical beaches, bustling cities and lush mountains.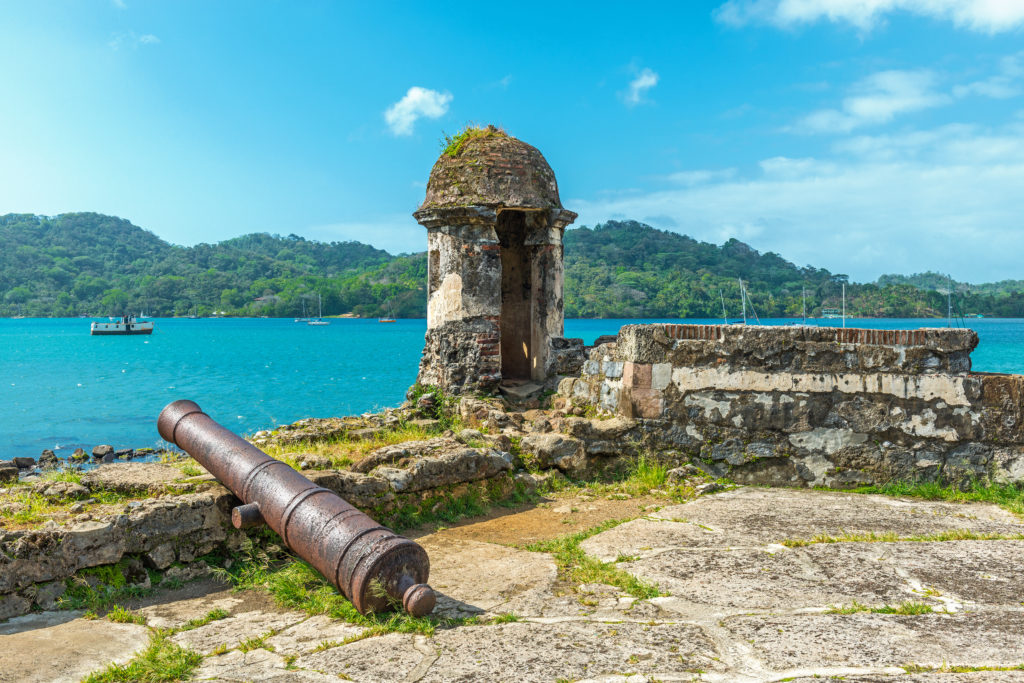 The country is known for its relative safety and affordability. There is a large expat community. The official currency is the U.S. dollar. English is widely spoken—though some snowbirds use their months in Panama as a chance to practice their Spanish.
Panama is gaining a reputation as one of the best places to retire, due partly to its generous retirement programs, affordable real estate and home ownership incentives. Part-time residents who choose this snowbird destination can also take advantage of some of these perks.
Costa Rica
Costa Rica is marketed to tourists as an adventurous tropical vacation destination. Indeed there's plenty to do in this Central American country if you want to live a very active lifestyle. But you don't need to love hiking or zip lining to appreciate the lush beauty of this place. It also boasts a reputation as being safe and stable for travelers and part-time residents looking for a relaxing snowbird destination.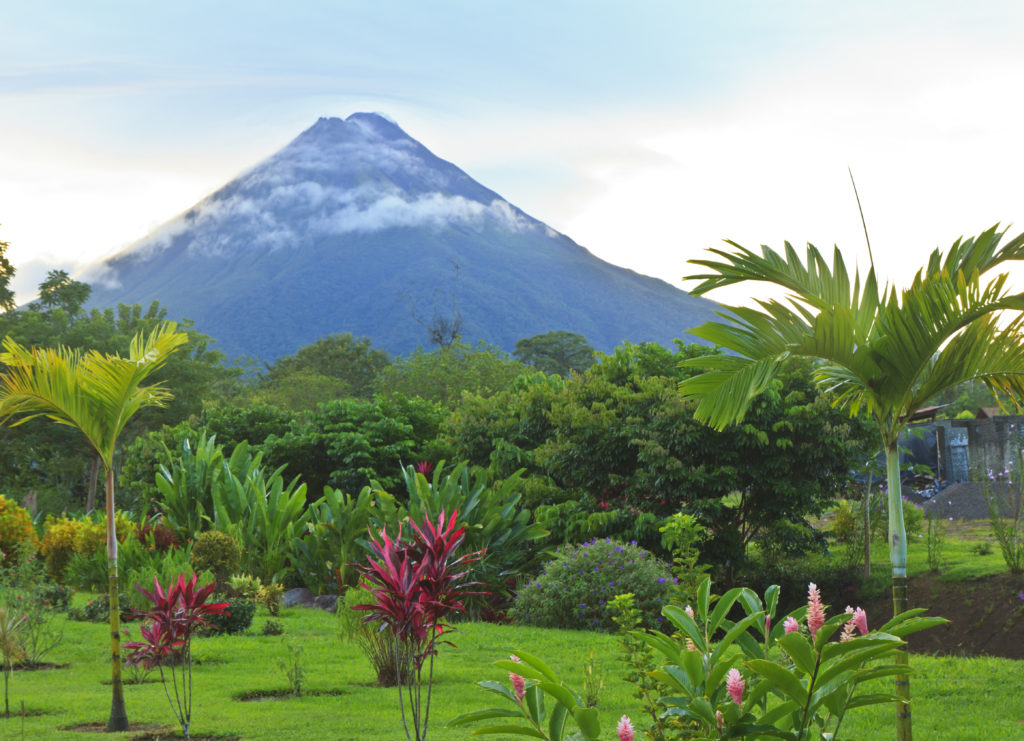 Winter in Costa Rica generally corresponds with the dry season, but the weather varies greatly from one region to another. Landscapes range from beaches to rainforests, mountains to lowlands. The resulting micro-climates help ensure that while it's always on the warm side here, snowbirds have many choices about where to live. Lifestyle varies by location, too – from the urban amenities of the capital, San José, to the slower pace of smaller villages. Healthcare is high quality, and, while speaking Spanish is a plus, many locals (known as Ticos) speak English.
Food, housing and transportation are relatively inexpensive here compared to North American prices, though other items may cost more. Rental homes and apartments range from quite cheap for simple accommodations to very pricey for more luxurious options. Americans can legally purchase or build a second home here without living in the country.
These 15 suggestions are just some of the potential places where sun-seekers might choose a snowbird destination to spend the winter. We hope that reading about them will inspire you to expand your own idea of paradise whether you're looking for your own winter nest now or you're starting to think about the future. Enjoy!
We Want to Hear From You
Are you looking forward to or already embracing the snowbird lifestyle? Congratulations! We're happy for you…and a little bit jealous.
What's your favorite part of being a snowbird or traveling to a warmer destination in the winter?
What's your least favorite part?
What's your dream destination?