America's national parks are known worldwide for their dramatic natural beauty. But many of the state parks across the United States are just as spectacular, easier to access, more affordable and conveniently located in practically every corner of every state.
The oldest state park in the nation was established in 1885 (if you can't guess where it is, it's included in the list below), although Americans had been enjoying the many outdoor recreation areas near their homes long before that date. Many of the state parks we know today date from the 1930s, when New Deal programs like the Works Progress Administration and the Civilian Conservation Corps helped build thousands of parks nationwide.
America's state parks are as diverse as its population, ranging from tiny to vast, spread out from coast to coast and found near densely populated cities as well as in remote wilderness areas. And you can bet that each person who visits has a favorite park. But if you're searching for an amazing state park and want to start out with some proven highlights, we've rounded up 25 state parks across America that rank among the most popular in the country.
1. Valley of Fire, Nevada
In a region renowned for jaw-dropping scenery, Nevada's most visited state park, Valley of Fire, still manages to stand out. This ancient red desert wonderland boasts 40,000 acres of hiking and camping opportunities. For those with less time, a drive or picnic in the park is a good way to immerse yourself in this colorful landscape.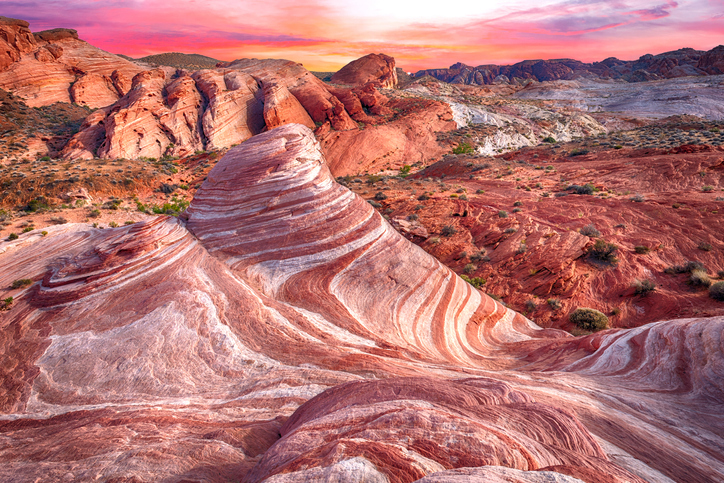 2. Liberty State Park, New Jersey
You're probably familiar with New Jersey's most popular state park even if you've never been anywhere near the Garden State. That's because Liberty State Park is one of the best spots from which to view – and photograph –the Manhattan skyline. But there's more to this park than a photo op. Visitors also come for the museums, two-mile long promenade and kayak tours.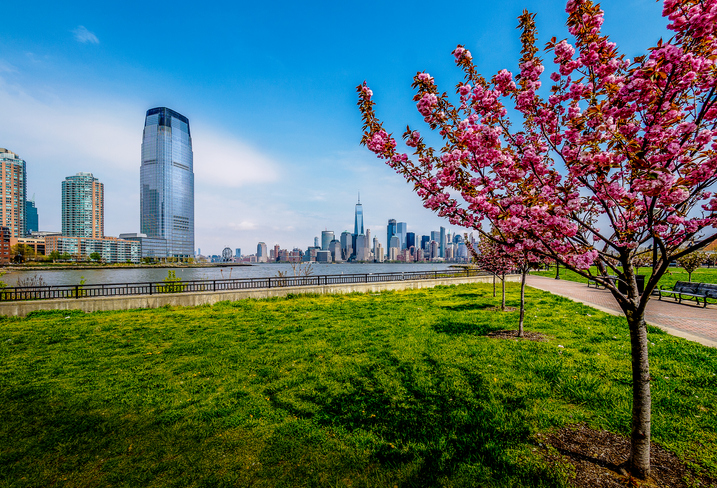 3. Custer State Park, South Dakota
South Dakota's most visited state park is also one of the state's most popular attractions. Custer State Park, comprising 71,000 acres in the Black Hills, has some of everything:
Mountains
Prairies
Lakes
Forests
Campgrounds
Hiking
Hunting
Driving
Cycling
Horseback riding
History
Oh, and an annual Buffalo Roundup and Arts Festival.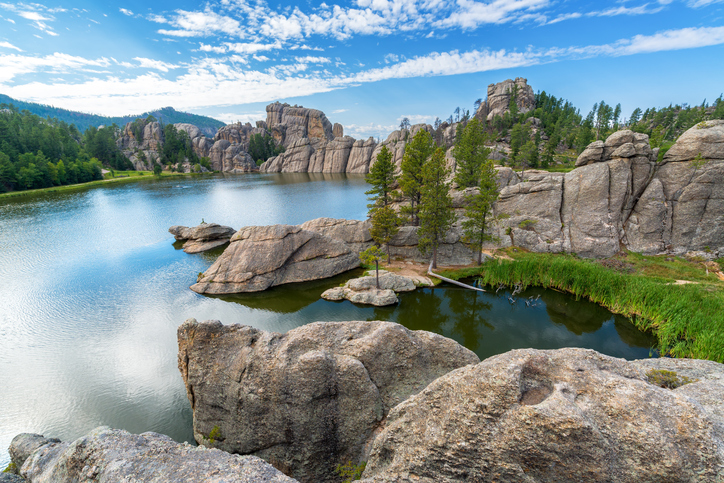 4. Hammonasset Beach State Park, Connecticut
Connecticut's largest waterfront state park, Hammonasset Beach, is also its most popular and it's easy to see why. This classic New England beach offers something for everyone:
Over two miles of shoreline for sunbathers and swimmers
A boardwalk and trails for walkers
A nature center for kids
Campsites, picnic areas and concessions for those who want to stay all day or overnight
While some amenities are seasonal, this stretch of shoreline is quietly beautiful year-round.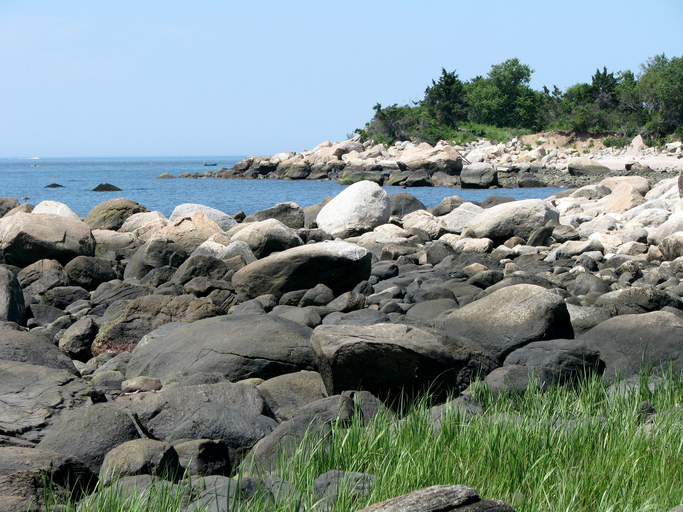 5. Lake Havasu State Park, Arizona
In this desert state, the most popular state park is centered on blue water. Arizona's 928-acre Lake Havasu State Park, has fishing, boating and swimming, of course. But there are also desert trails (good places to spot coyotes and roadrunners), camping and picnic areas. And the park is just two miles from London Bridge (yes, the London Bridge), which was reconstructed and then rededicated here in 1971.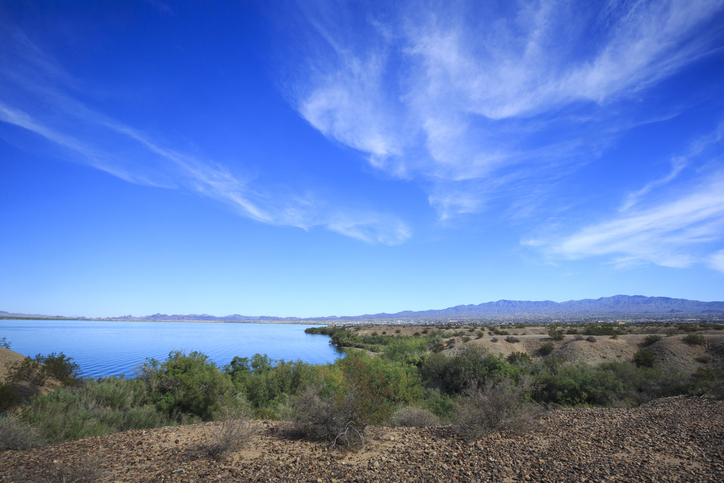 6. Niagara Falls State Park, New York
If you guessed that the country's oldest state park was New York's Niagara Falls, then you're correct! Established in 1885, the Empire State's most visited park is famous for its powerful falls, but there's more to this 400-acre park than viewing platforms and boat tours. Visitors can also explore exhibits and hiking trails or dine at a restaurant with awe-inspiring views.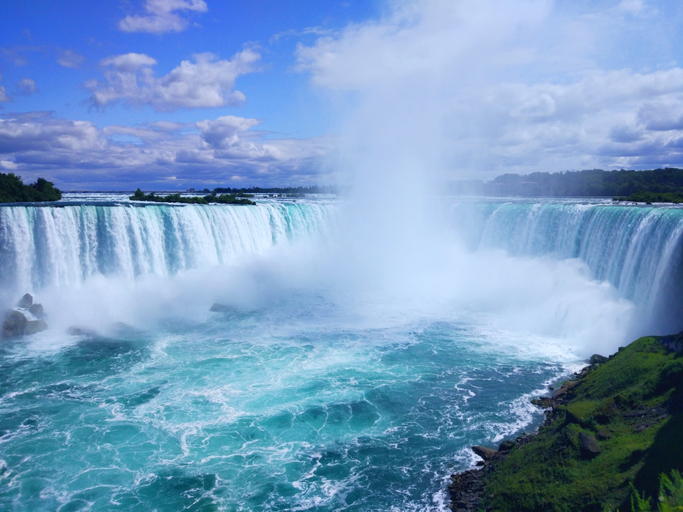 7. Hearst San Simeon State Historical Monument, California
It's no surprise that California has the most visited state park system in America. But it might be surprising to learn that the most popular of those state parks is, well, a house. To be fair, it's a seriously impressive house: Hearst Castle, built by media magnate William Randolph Hearst and visited by Hollywood stars, literary giants and leading politicians. The opulent estate was later donated to the State of California by the Hearst Corporation and is now known as Hearst San Simeon State Historical Monument. It offers a selection of guided tours, exhibits, picnic areas and stunning vistas.
8. Starved Rock State Park, Illinois
An ominous-sounding name doesn't stop visitors from flocking to Starved Rock State Park on the Illinois River. With over 2,600 acres of massive rock formations, canyons, waterfalls and forests, Illinois' most popular state park is quite a change from the supposedly flat Midwestern landscape. Overnight visitors can stay at the park's rustic but well-appointed lodge, log cabins or campground. And you won't starve – there are several dining options.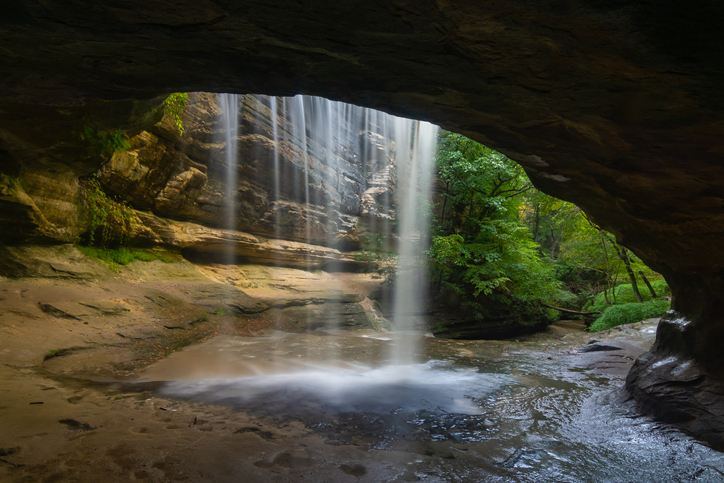 9. Deception Pass State Park, Washington
Another destination with a scary name is Deception Pass State Park, the most-visited state park in Washington. Spanning Fidalgo and Whidbey Islands, Deception Pass covers over 3,800 acres and boasts over 100,000 feet of freshwater and saltwater shoreline on three lakes. Visitors can look for whales or seals and explore the rugged beauty of the park's cliffs, coves, forests and beaches. The human touches here are dramatic, too. Deception Pass bridge, which carries Route 20 through the park, is an often-photographed landmark.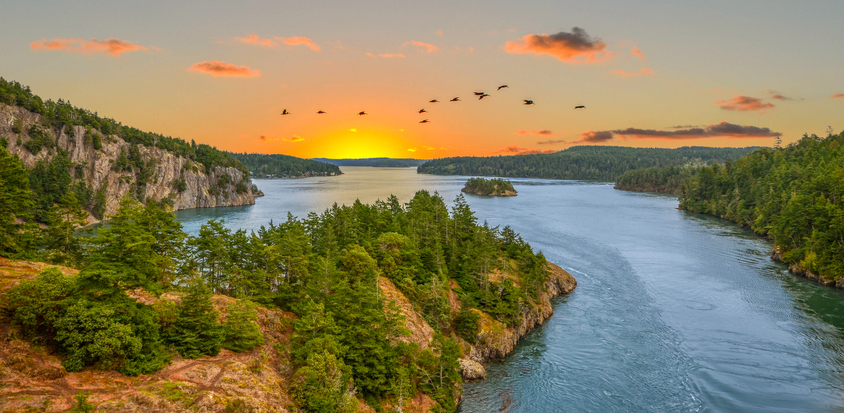 10. Belle Isle State Park, Michigan
Many state parks are located in rural areas, but Belle Isle, the most visited state park in Michigan, is just minutes from downtown Detroit. This island in the Detroit River only became a state park in 2014, but it has a long history and a surprising variety of attractions, including:
An aquarium
A nature center
A maritime museum
A greenhouse and botanical garden in a glittering conservatory.
All are situated on 982 acres of green space laced with walking paths and dotted with statues and monuments. Popular events are held here as well.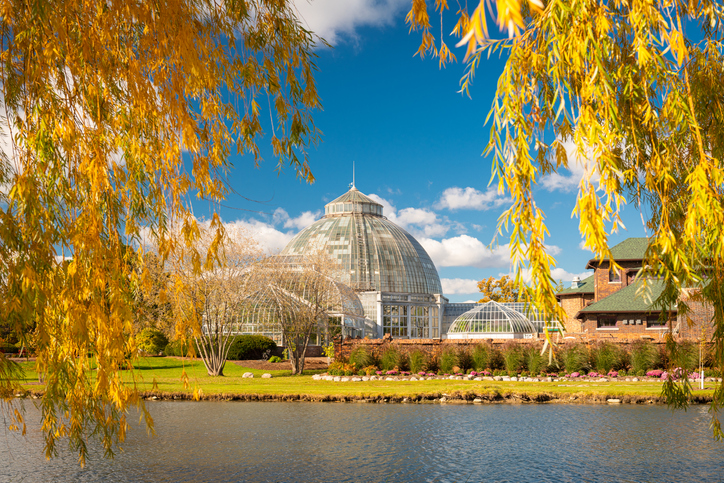 11. Elephant Butte Lake State Park, New Mexico
New Mexicans are surrounded by breathtaking scenery, but their most popular state park is not what outsiders might imagine when they picture this Southwestern state. It's Elephant Butte Lake, which covers 40,000 acres and is situated on New Mexico's largest body of water. While this park is a favorite of fishermen and boaters (it has three marinas), it also offers trails, beaches and campsites.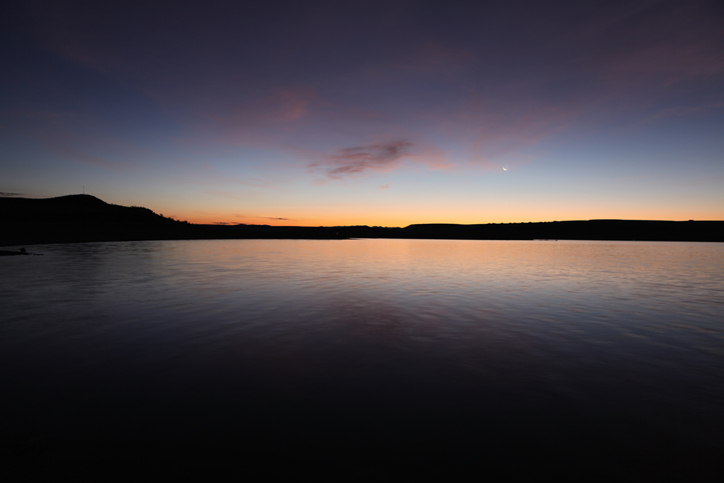 12. Honeymoon Island State Park, Florida
To many, Florida is synonymous with the beach. And of all the state parks in the Sunshine State, Honeymoon Island is the most visited. With over four miles of beach and a trail through old-growth forest, this is a serene spot to watch birds and animals, either in the wild or at the park's nature center. Visitors can swim, fish, relax or catch the ferry to another unspoiled state park, Caladesi Island.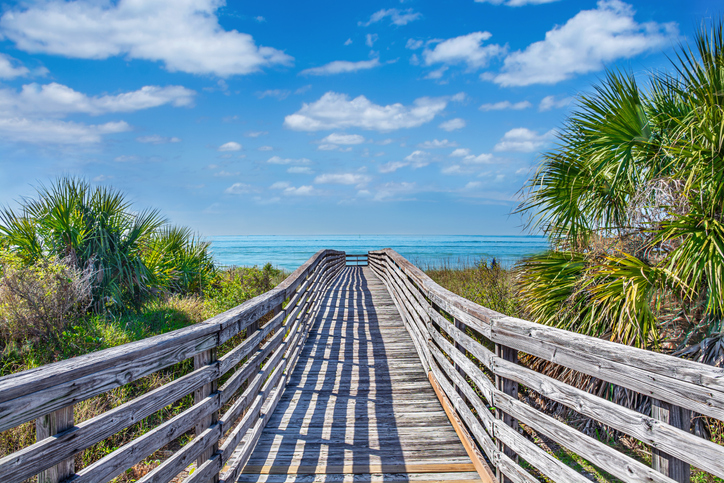 13. Giant Springs State Park, Montana
When Lewis and Clark passed this freshwater spring 213 years ago, they couldn't know that it would become Montana's most visited state park. Giant Springs State Park comprises 4,500 acres on the shores of the Missouri River. There's plenty to do here, like hike, bike, hunt or take advantage of special events, children's programming and guided walks. Giant Springs is also the only state park with its own fish hatchery.
14. First Landing State Park, Virginia
Some state parks celebrate America's natural beauty and others mark important moments in the nation's past. Virginia's most visited state park, First Landing, does both. Named for the English colonists who arrived here in 1607, this place has also played a role in both Native American and African American history. A 2,888-acre oasis of cypress swamps, sandy beach and trails through maritime forest, the park offers:
Cabins
Camping
Picnic areas
Swimming
Boating
15. Jockey's Ridge State Park, North Carolina
Like travel trivia? North Carolina's most popular state park, Jockey's Ridge, is home to the tallest natural sand dune system in the eastern U.S. This Outer Banks destination offers adventurous activities like sandboarding and hang-gliding. Visitors with limited mobility can arrange for an ATV ride on the dunes. There are also more sedate options like a museum, a short nature trail or simply enjoying the area's 426 pristine acres.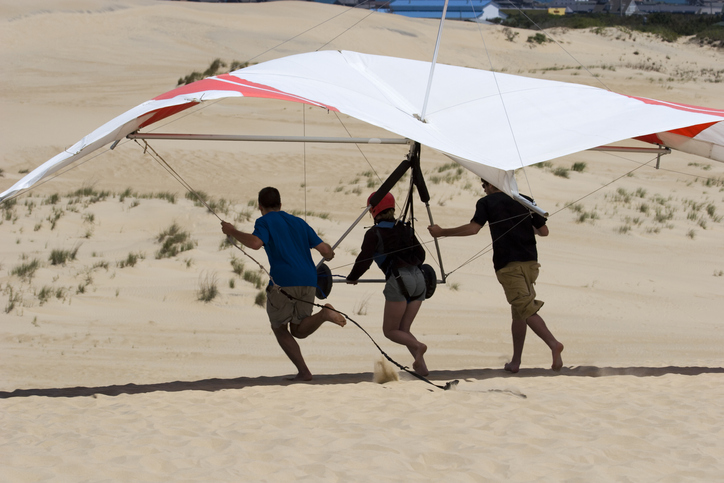 16. Brown County State Park, Indiana
Indiana's most popular state park, Brown County State Park, covers almost 16,000 acres of rugged, forested hills. Sometimes called the "Little Smokies," in reference to the Great Smoky Mountains, it's known as a prime spot for viewing fall foliage. But its vistas, including one from the top of a 90-foot fire tower, are striking year-round. There's also a lodge, nature center, cabins and dining and meeting facilities.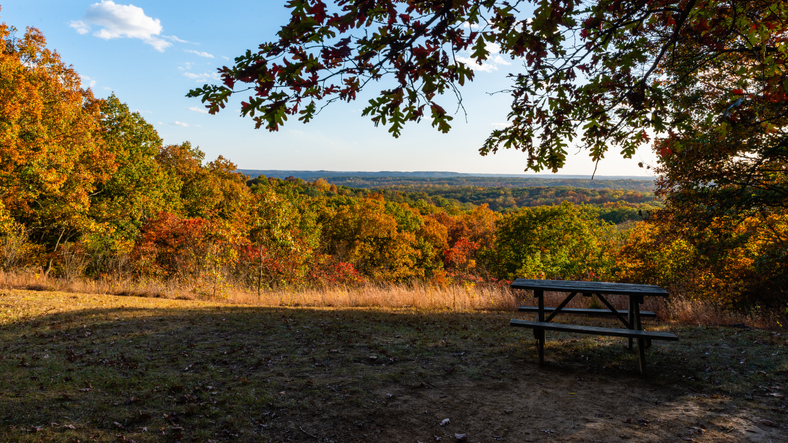 17. Amicalola Falls State Park, Georgia
Near the southern terminus of the Appalachian Trail is Georgia's most visited state park, Amicalola Falls. This park is full of opportunities to be adventurous. There are zip lines, a climbing wall, guided hikes and trail runs and classes in 3-D archery and how to use a GoPro. If that's not your speed, you can:
Hike through 829 acres of the Chattahoochee National Forest
Admire the park's namesake 729-foot waterfall
Eat at the lodge's restaurant
Stay overnight at the lodge, cabins or campsites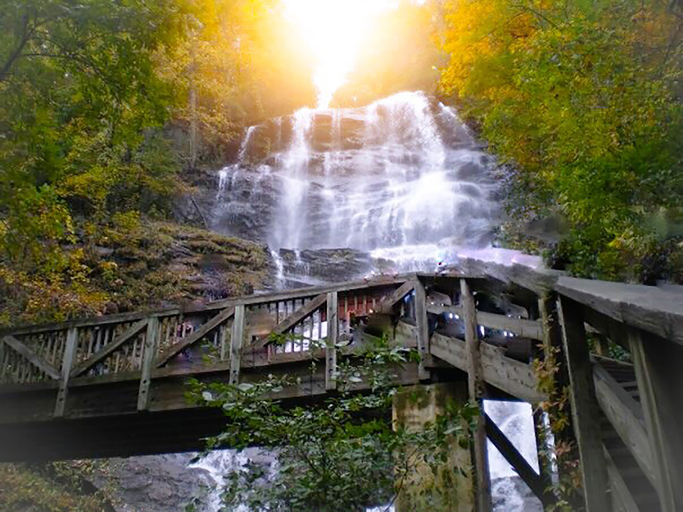 18. Hocking Hills State Park, Ohio
At Ohio's most popular state park, Hocking Hills, you'll find the traditional activities like fishing, hunting and hiking, along with disc golf and archery. But the main draw is the landscape: 2,300 acres of lush forests, cliffs, gorges and caves, linked by trails, wooden steps and boardwalks. Whether the season calls for spring flowers or ice fishing, visitors can stay in one of Hocking Hills's renovated cottages or campgrounds.
19. Hunting Island State Park, South Carolina
South Carolina's most popular state park is a 5,000-acre undeveloped barrier island with five miles of beaches, the only publicly accessible lighthouse in the state, and trails that wind through marshes, semi-tropical marine forest and lagoons. Humans aren't the only ones who think that sounds idyllic. Hunting Island State Park is also home to loggerhead turtles, shorebirds and seabirds.
20. Presque Isle State Park, Pennsylvania
Presque Isle, a 3,200-acre peninsula extending into Lake Erie, is Pennsylvania's most visited state park. The park has lighthouses and seasonal activities from ice skating to swimming, but it's renowned as one of the best bird-watching spots in America. At a state-of-the-art, green-designed facility, visitors can learn about the ecology of the park.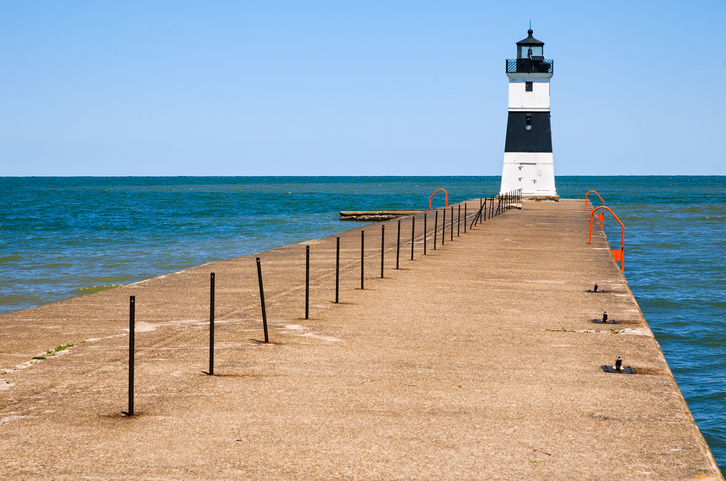 21. Devil's Lake State Park, Wisconsin
The most popular state park in Wisconsin, Devil's Lake, is full of features you might not expect:
Ancient effigy mounds
A "pygmy forest"
Towering quartzite rock formations
Sandy beaches
A section of the National Ice Age Trail.
But visitors really love this 10,000-acre park for its hiking opportunities. There are over 29 miles of trails, ranging from easy walks to challenging climbs, and the terrain they traverse is stunning in any weather.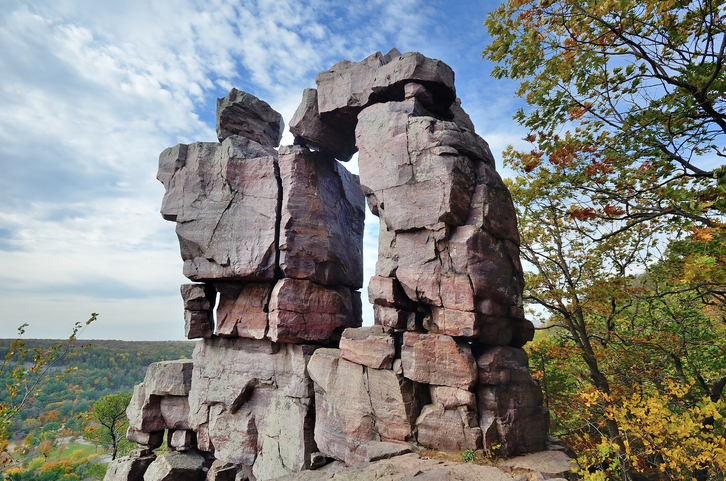 22. Chatfield State Park, Colorado
Colorado is known for remote wilderness, but its most visited state park, Chatfield, is located conveniently close to heavily populated metro areas. People flock to this 3,800-acre park, centered on a large reservoir, for sailing, canoeing, water-skiing, hiking, biking, camping and wildlife-spotting. Horseback-riding and hot air ballooning are popular too. But Chatfield is especially beloved by dog owners as a vast playground for their pups.
23. Bayou Segnette State Park, Louisiana
You could probably predict that Louisiana's most popular state park would showcase the state's unique environment. At Bayou Segnette State Park, a 676-acre refuge just south of the Mississippi River, saltwater meets freshwater, swampland meets marshland and visitors can see alligators and other animals and plants that thrive in this watery ecosystem. There's fishing and boating here, of course, but the highlight might be a stay in a "floating cabin" over the canal beside the Bayou.
24. Fall Creek Falls, Tennessee
Tennessee's most visited state park, Fall Creek Falls, boasts 26,000 acres of woods, streams, waterfalls and gorges in the Cumberland Plateau. More than 56 miles of trails crisscross this swath of Appalachia, ranging from a short walk by the lake to a challenging backcountry trek. Visitors can explore the landscape in other ways, too, from the Nature Center to the Canopy Challenge Course above the trees. But it's not all rugged nature: a golf course and Olympic-size pool are among the amenities.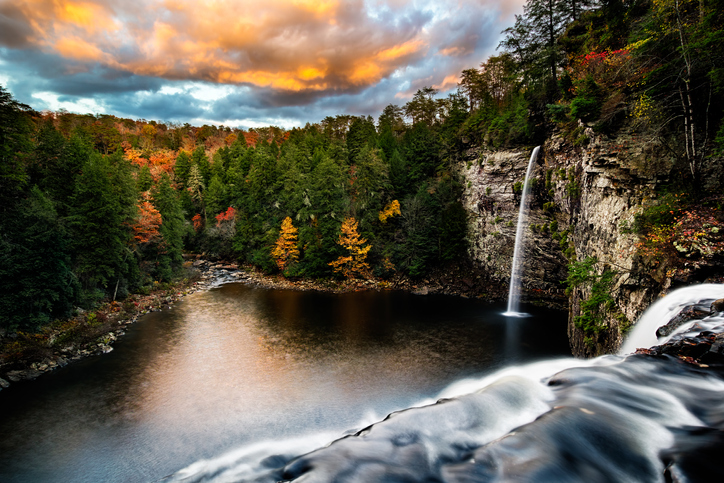 25. Garner State Park, Texas
The most popular state park in Texas can be found on a winding stretch of the Frio River. Garner State Park sits on 1,774 acres in the Hill Country, which visitors can explore thanks to 11 miles of trails. They also can swim in the blue-green waters of the Frio or get out on the river in inner tubes, kayaks or paddle boats. In the summer, people come here to take part in a tradition dating back to the 1940s: evening dance parties.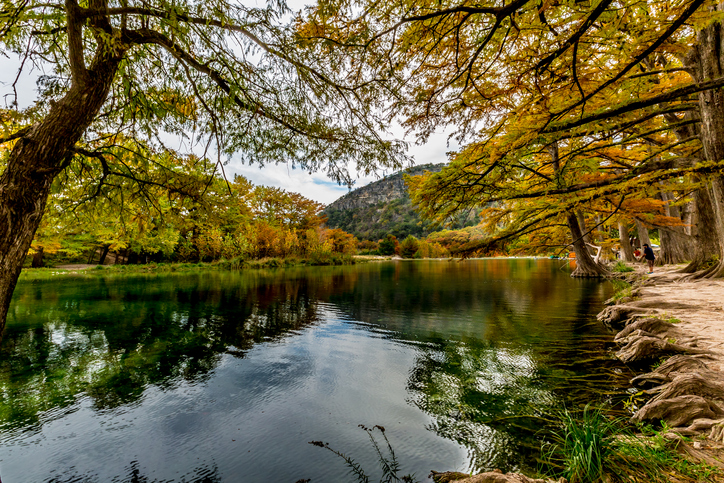 ---
Of course, this list represents only a small number of the amazing state parks across America. And many hikers, campers, travelers and nature lovers would say the best part of exploring them is discovering your own favorite.
Have you visited any of these state parks? Do you have a favorite state park to add to this list? Please share it in the comments.